Attract adventure by smashing through those roadblocks!
Attract adventure or anything else that you decide will enhance or enlighten or excite your life!
Recently I was reminded of The Law of Attraction, the subject of Stephanie Slavin's new book, Smashing Through The Roadblocks in the Highways of Your Mind—How to Unlock the Secrets of the Power of Attraction.
Cheaper than a latte and only about an hour to read, Stephanie's book gets right to the heart of attraction.
Okay, so this book isn't exactly a "travel" book.
But in another sense, I think it is.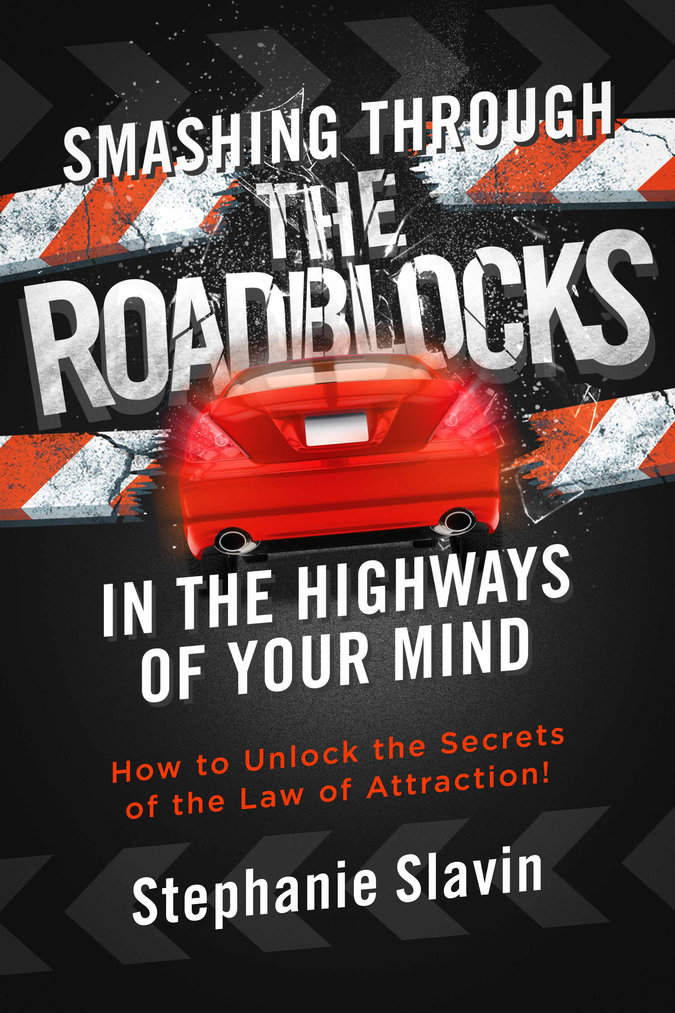 Along the roads of life, many of us travel in different directions, not all of which may be in our best interests.
You, like me, have no doubt watched friends and family head in a positive direction, only to erect roadblocks that prevent them from having what they say they want.
Looking back, I can see where I've done this to myself!
Slavin has written this concise guide to remind us all that we can have—and we deserve to have—good things and abundance in our lives.
Bet the Law of Attraction isn't something you think about every day.
I'd kind of forgotten about it, myself.
In Smashing Through The Roadblocks in the Highways of Your Mind, Slavin gets right to ten proven ways to overcome any fear or doubt or worry and all those pessimistic thoughts that haunt us and keep us from achieving our heartfelt desires and happiness in our lives.
The eleventh way
She also includes an eleventh surprise way that's over 2000 years old!
For the hour you'll spend reading this book, you'd spend many more dollars for a similar hour's workshop on how to make the Law of Attraction work for you.
We like this book because, besides its useful information, it is well-written and practical, and Stephanie Slavin speaks with a direct, personal voice.
Smashing Through The Roadblocks in the Highways of Your Mind is a book that you will read more than once. It will make you take a probably-much-needed look at what is really going on in your life.
Grab a cup of coffee, read this book, and get ready for adventurous changes in your life!
CLICK HERE to purchase Smashing Through The Roadblocks in the Highways of Your Mind
---
Meet Stephanie Slavin
Stephanie Slavin is a Law of Attraction author and coach.
CLICK HERE to get her FREE REPORT ON TRUE WEALTH, How to Easily Attract Money, Success, Better Health, Greater Happiness.
---
© 2009-2020 SWIFT HOUSE PRESS & adventuress-travel-magazine.com -  All Rights Reserved
To read our PRIVACY POLICY, CLICK HERE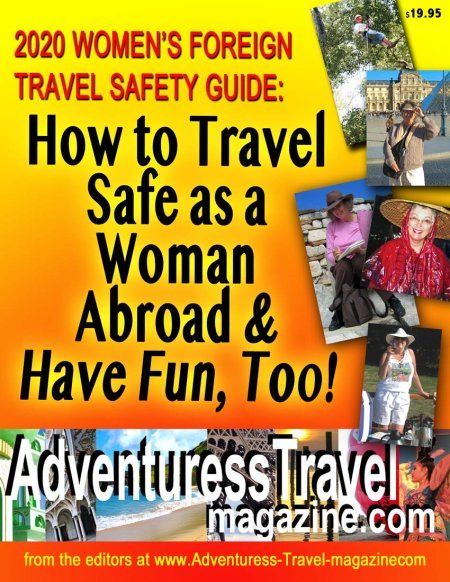 For a limited time, receive a FREE download of our Special Guide, How to Travel Safe as a Woman  Abroad & Have Fun, Too!  when you subscribe to Living the Adventuress Life.

CLICK HERE to get yours now!