Graffiti Art in Bogota
After teaching for ten months at a private language school in Cuenca, Ecuador, I was ready for an adventure. A two-week vacation in Colombia would be my last fling before I returned to the United States. First stop: Bogota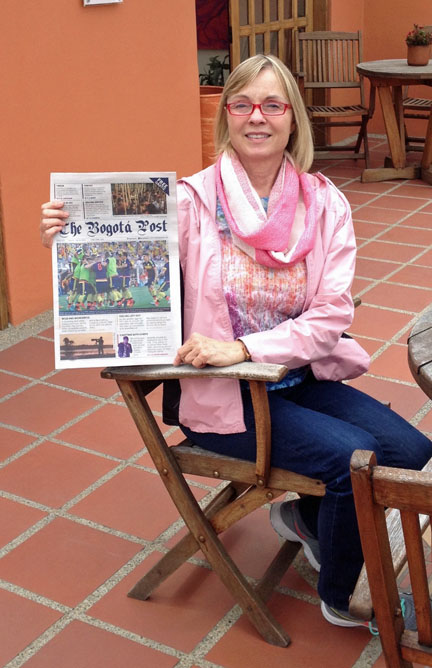 Colombia's capital is located in the center of the country, high in the Andes Mountains, at an elevation of over 8,600 feet. Although I traveled to Bogota at the end of June, the weather was quite cool and rainy.
My travel buddy and I met our Bogota Graffiti Tour group at Parque de Los Periodistas ( Journalists' Park) in the La Candelaria district at 10 am on a Thursday. Our group numbered around fifteen, with people from several different countries. Lucky for us, the tour was in English!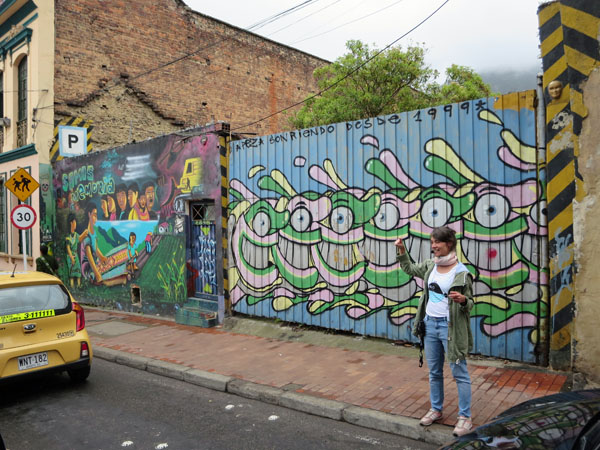 Our wonderful tour guide, Anne, gave us a brief rundown on the history of the street art scene. She explained that graffiti has been legal in Bogota since 2011. However, street artists can still be fined for painting on a private property without the owner's permission and for tagging, unsolicited art, or graffiti on public buildings or monuments.
Some popular themes for street art are social injustice, political corruption, violence against women and Colombia's drug wars. But not all street art has a social or political message. The mural Anne is pointing to was painted by celebrated Colombian artist, Pez. The caption at the top translates, " * Pez * Smiling since 1999.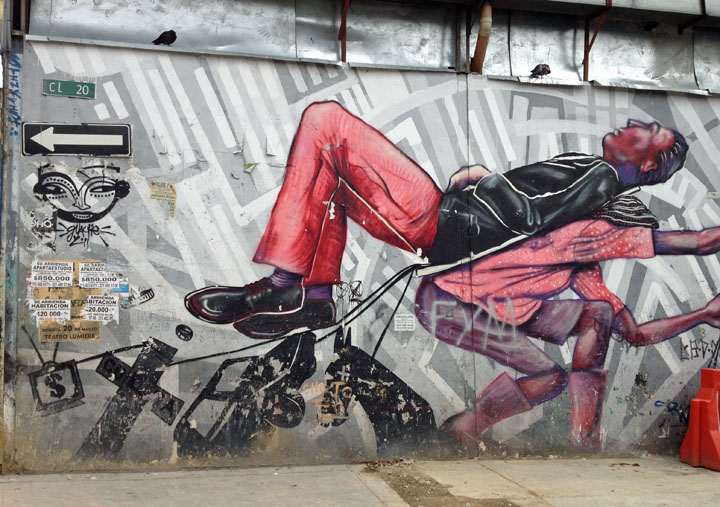 This mural depicts a poor Colombian carrying a rich man on his back while also dragging symbols of the media, capitalism, consumerism and the church. I can't tell you the name of the artist – next time I'll take notes!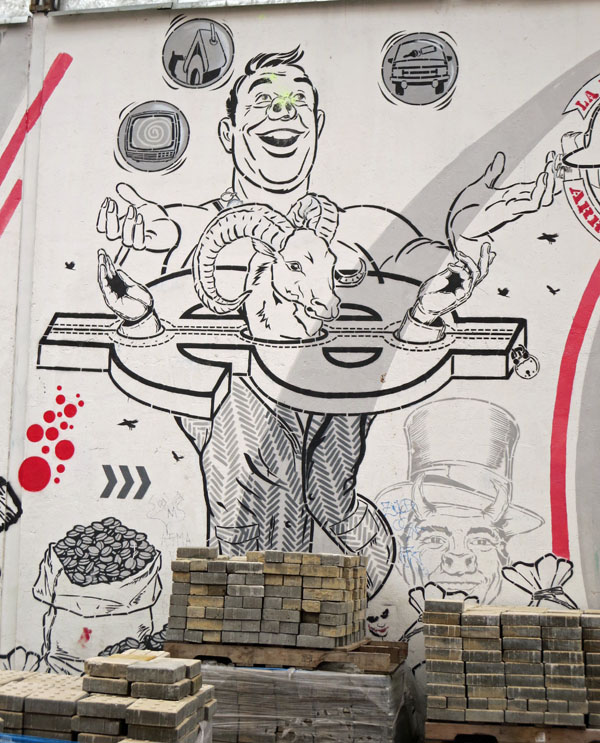 You gotta love this representation of an ex-president of Colombia juggling bribes with a big bag of money by his side.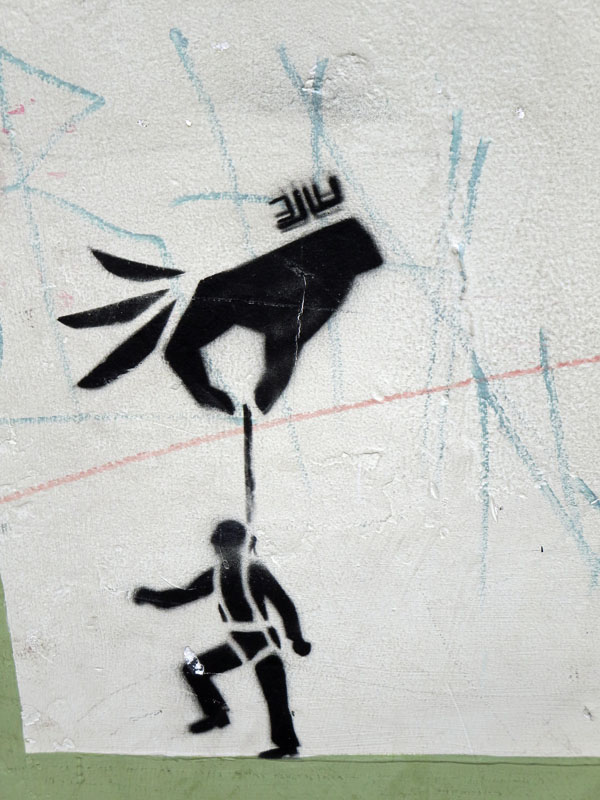 This detail from a larger work shows how unseen forces controlled the police, soldiers, mercenary and paramilitary groups during Colombia's years of drug violence.
And last but not least,   CLICK HERE TO READ MORE
---