Graffiti Art in Bogota,

continued
these examples of street art were chosen (by me, of course) for their outstanding beauty, creativity, and/or inspirational message.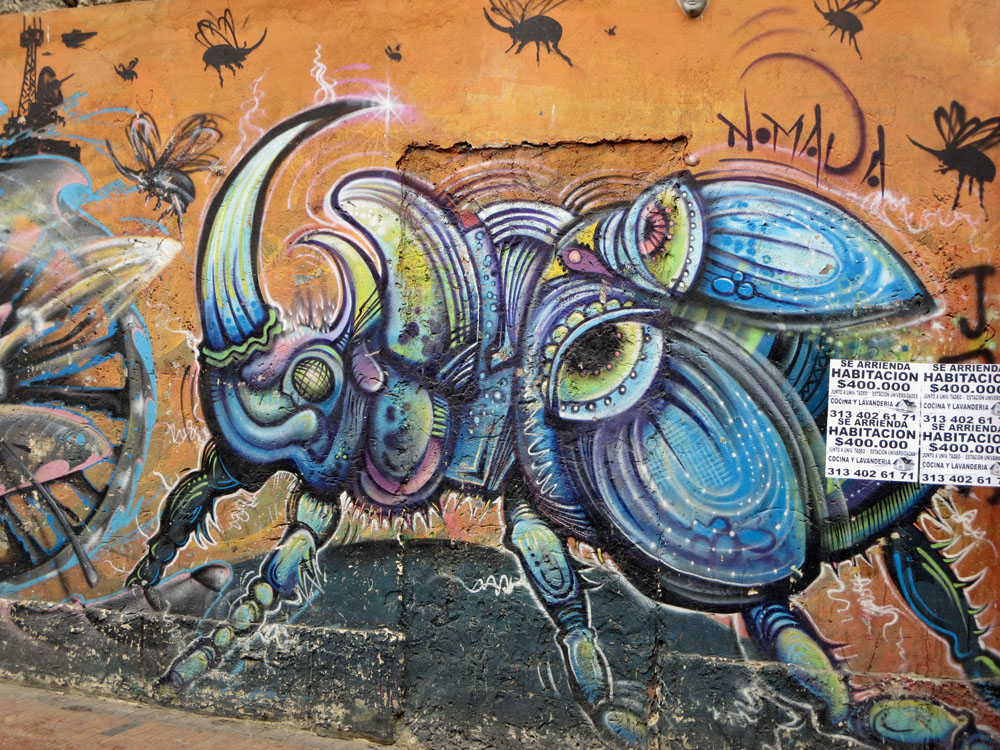 This colorful many-eyed beetle was created by Nomada, one of a family of Colombian street artists who are known for their "animales fantasticos" (fantastic animals).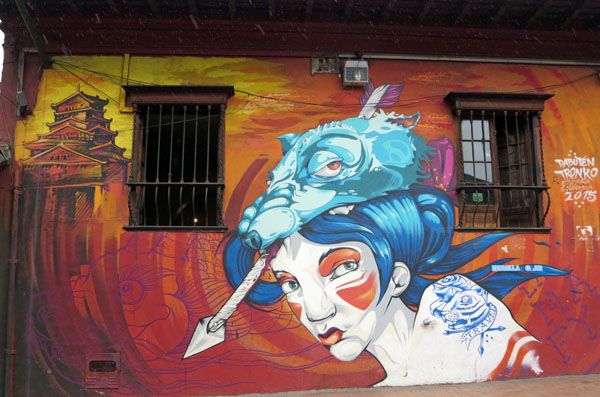 A gorgeous mural with an Asian theme. The artist's name is on the right side.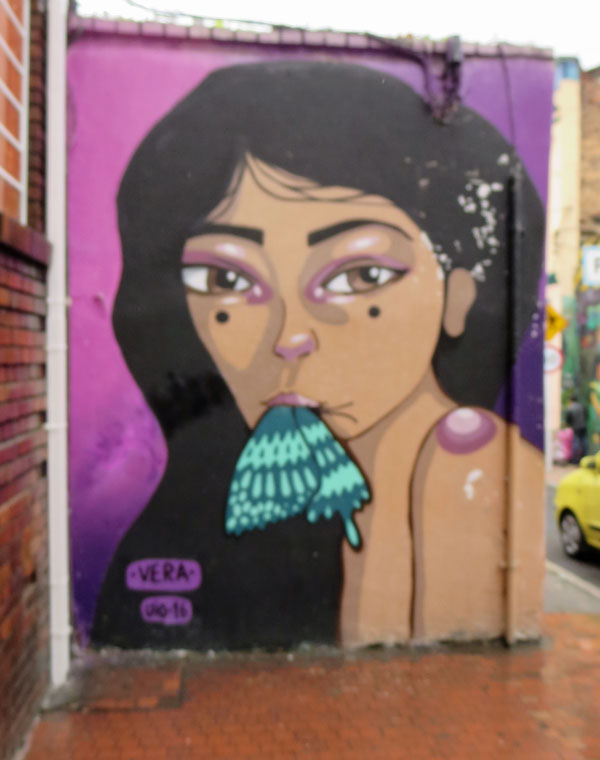 I included this mural because it was painted by a female artist, a relative rarity on the street art scene. What does the butterfly symbolize? Your guess is as good as mine.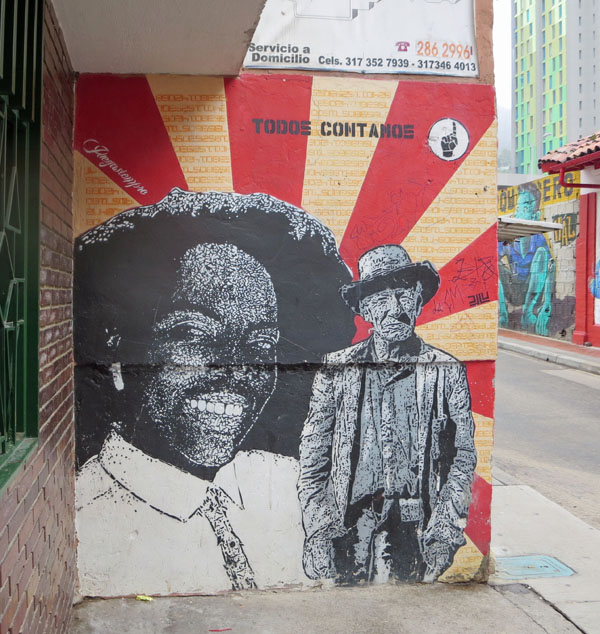 This painting celebrates the diversity of Colombian society. The caption says, "Everyone counts."
I enjoyed The Bogota Graffiti Tour so much that I did some research on street art after I returned home. I plan to continue to seek out graffiti and street art as I travel to other cities and countries. It's a great way to learn about the social and political issues of an area, as well as gaining insight into its history, culture and contemporary (and temporary!) art.
For more information about the Bogata Graffiti Tour, visit  http://bogotagraffiti.com/
-Story & photos by Sylvia Renfro
Sylvia Renfro grew up in Needles, CA (pop. 6,000) and has never lost her affection for small towns. She received a BA in journalism from San Francisco State University, and an MA in Teaching English as Second Language from Northern Arizona University. Persistence and good juju have enabled her to work at the two things she loves best—teaching and writing.
Sylvia Renfro is the author of The Drunkard's Path, A Quilting Romance, Poppy's Place, and Tortillas And Second Chances. 
---
---