Delos, center of the 

Greek universe, 

continued
buildings' colonnades, porticos, floors, and altars survive.
Heavy stone tablets inscribed with Greek letters were scattered along the pathways.
Directional signs? Board games for pedestrians? Political ads? It was all Greek to me and I again wished I'd pursued Hellenistic studies instead of Latin in school.
Initially the island hosted pilgrimages to the Apollian holy sites. During the 5th century BC, Delos became a free port, emerging as the commercial, financial and spiritual hub of the Eastern Mediterranean and home to 20,000 people. It also gained notoriety as a slave market selling hundreds of slaves daily.
When the powerful Athenian senate later decreed that no deaths or births could occur on the sacred island and all graves were to be removed, an exodus ensued over the next centuries.
As marauders continued to assault    read more
© 2009-2020 SWIFT HOUSE PRESS & adventuress-travel-magazine.com -  All Rights Reserved
To read our PRIVACY POLICY, CLICK HERE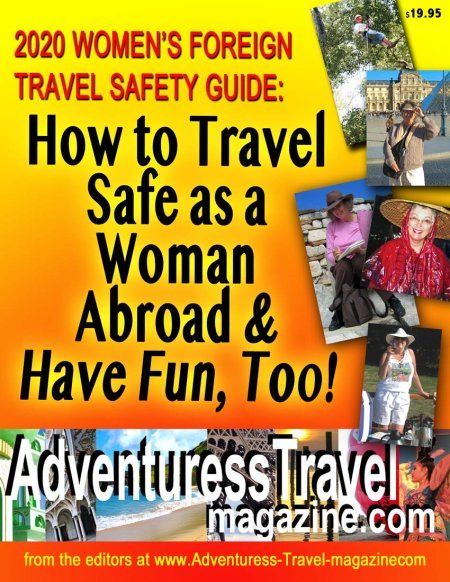 For a limited time, receive a FREE download of our Special Guide, How to Travel Safe as a Woman  Abroad & Have Fun, Too!  when you subscribe to Living the Adventuress Life.

CLICK HERE to get yours now!