Pulled into the fado2, continued
Faro is the southernmost city in Continental Portugal. It is located in the Faro Municipality in southern Portugal. The city proper has 50.000 inhabitants.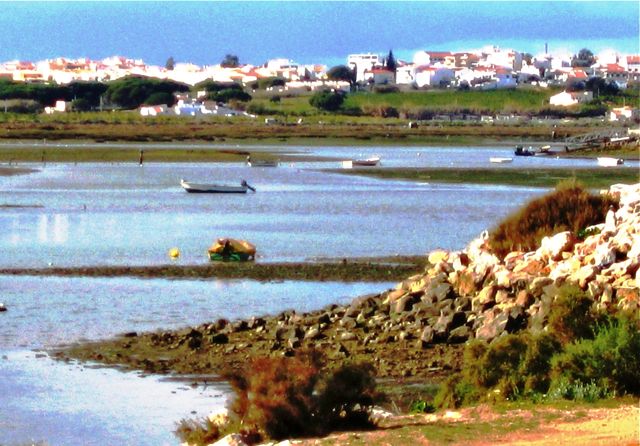 In the old-town area of Faro, I climb a church tower and look out past the cast iron bells to the waterway, where shallow-bottomed boats navigate a system of channels through marshlands and islands. It is a natural ecosystem and a habitat for a variety of animals.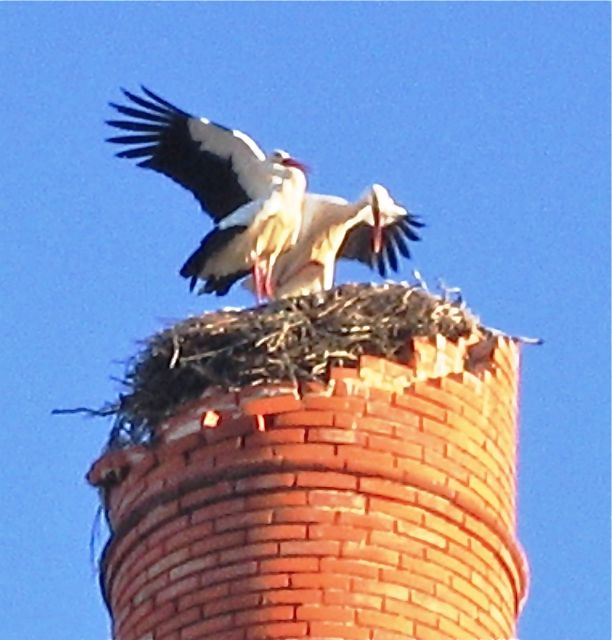 In Faro, storks build elaborate nests on or near many of the towers; if another bird intrudes, the guardian chatters loudly. 
On the southwestern-most tip of the continent of Europe, at the edge of craggy cliffs soaring high above turbulent waves, the Sagres lighthouse stands, and steadily sends a beacon of light 100 kilometers out to sea.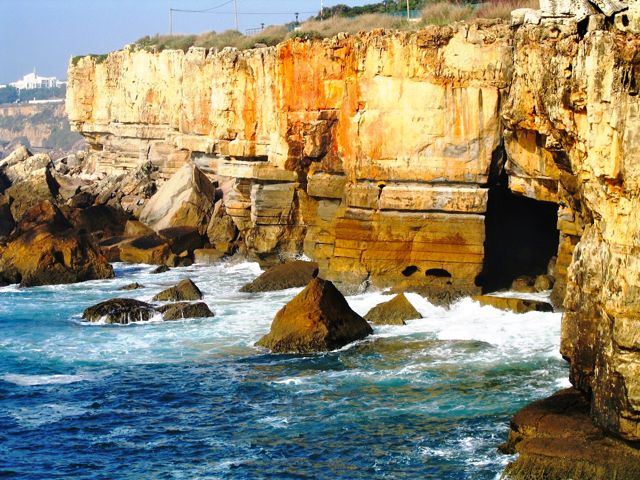 This windswept coast was once home to a navigators' school that readied explorers for adventures in the New World. Windy Cape St. Vincent is actually the most southwestern tip. It has a desolate lighthouse (currently closed for restoration) that marks what was referred to even in prehistoric times as "the end of the world."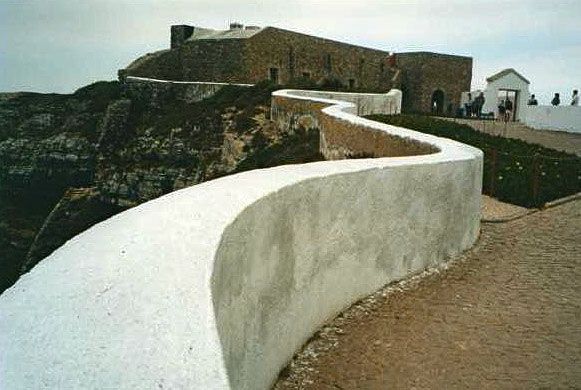 I walk precariously on rough and jagged land, while wind whips and braids my hair with salty mists and fills my lungs with the essence of defiance. 
At one point in time this area was considered the end of the world, and stories tell about Prince Henry the Navigator, who founded a school of navigation here in the 15th century.