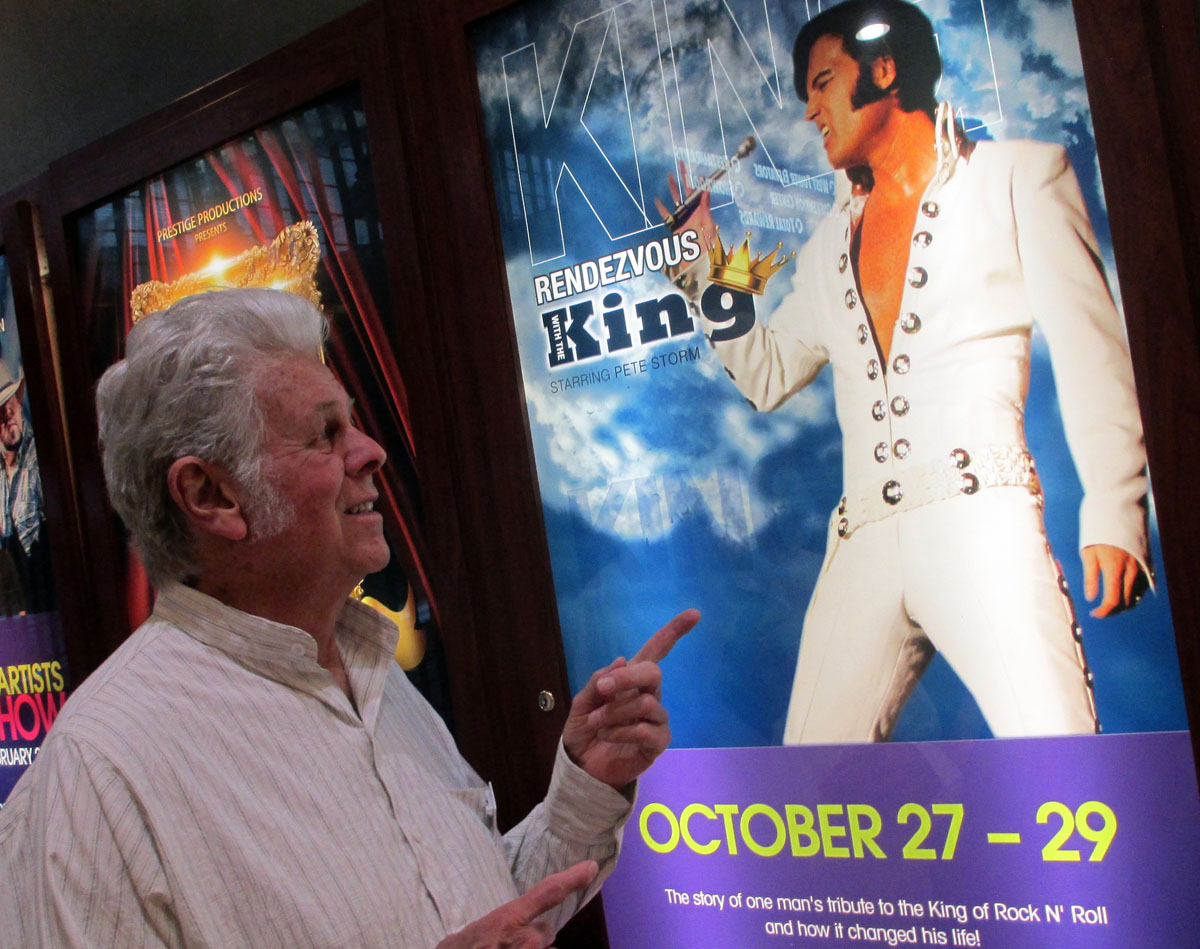 A week in show business - On the road with the ghost of Elvis!
When my ex-husband, 84-year-old veteran actor and stand-up comedian Cork Proctor, got the call to play the ghost of Elvis Presley, he invited me to go with him. The show, Rendezvous With the King, would run for three special nights in Sammy's Showroom at Harrah's in Reno, Nevada.
For decades, Cork Proctor was the comic relief in many stage shows in Las Vegas, Reno, and around the US, designed and produced by Greg Thompson. This would be a kind of old-home-week for Cork, as he already knew the company manager, the back-up singers, Sammy's Showroom, some of the crew, and the producer.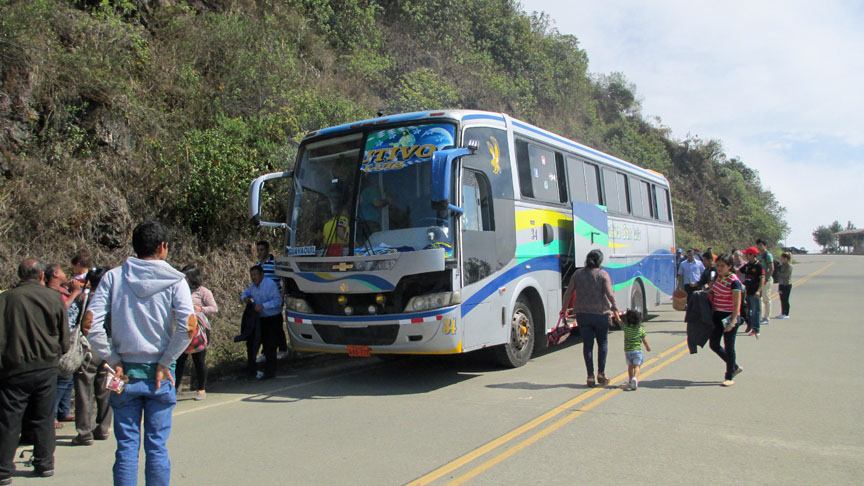 Pick up at the airport in a Harrah's limo made up for the bus tire explosion in the Andes crossing the mountains to get from our home in Cuenca, Ecuador down to Guayaquil for the flight to the US.

Day One, Monday, 12:00 noon. 
    – 79.5 hours to SHOWTIME!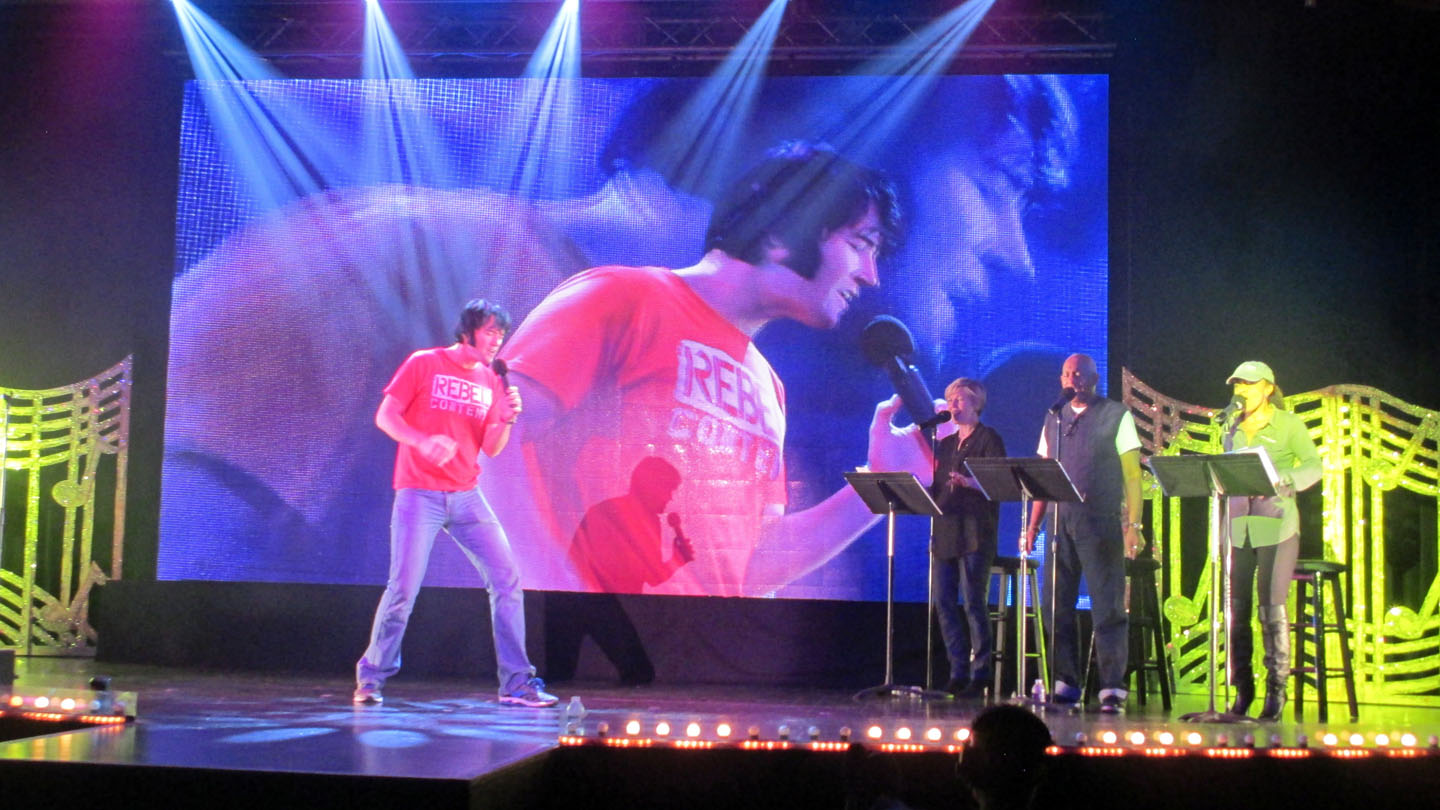 We meet Number One Worldwide Elvis Tribute Artist Pete Storm for the first time. Pete is from London, England, so it was bizarre to hear "Elvis" speak with an English accent! When I asked Pete how tall he is, he said, "Oh, six-three and a bit."
Pete Storm and Cork Proctor—the latter as the ghost of Elvis—read through the show dialogue for the first time together.
While Pete can patter between Elvis songs, he has no formal theatrical training and I hear that now, with story lines to memorize, he is terrified.
Cork, our old Elvis, hasn't performed in a play in twenty years and at 84 is having trouble memorizing lines. He has major senior stage fright—he's also terrified.
Producer Greg Thompson says: "Sheesh—I have two stars who don't know where they're going…"
That evening in our Harrah's hotel room, I sit nervous old Elvis in a chair, make him close his eyes, and do some hypnosis and repeat positive affirmations. I hold his hand and do my best to calm him.

Day Two, Tuesday - 4:30 a.m.
    – 63 hours to SHOWTIME!
Can't believe it! Yesterday's preliminary rehearsal for Rendezvous With the King went really well— at five a.m. old Elvis woke up worrying that … the costume pants are a little snug and there's no belt and how will he tuck in his shirt and maybe he can leave the coat open and are they really going to spray his hair white?

2:00 p.m.
     – 53.5 hours to SHOWTIME!
Lead back-up singer and company manager Sheldon Craig drives Cork and me to    CLICK HERE TO READ MORE

© 2009-2020 SWIFT HOUSE PRESS & adventuress-travel-magazine.com -  All Rights Reserved
To read our PRIVACY POLICY, CLICK HERE