A week in show business—On the road with the ghost of Elvis, continued
there would be such major hand-holding involved to combat senior stage fright anxiety.
The accompanying card from Jeff reads, "Break both legs!" (Another comedian friend e-mailed, "Break a hip.") That's show-biz speak for "good luck."
6:30 P.M. – FULL DRESS REHEARSAL
As I'm feeding Old El his lines, I notice that Pete periodically glances over my shoulder to read the script and review his entrance cues.

Day four, Thursday, 2 p.m.  -
      5.5 hours to SHOWTIME!
Only in show business do people show up for work at two in the afternoon and say, "Good morning!"
Old El complains that the white shoes—that came with the white suit, white shirt, white tie and white underwear—are "killing" him. While all sizes were provided well in advance, a mishap has occurred and the shoes are two sizes too small. Producer GT says, "Ah, forget the shoes, then…just come out in your white-stockinged feet."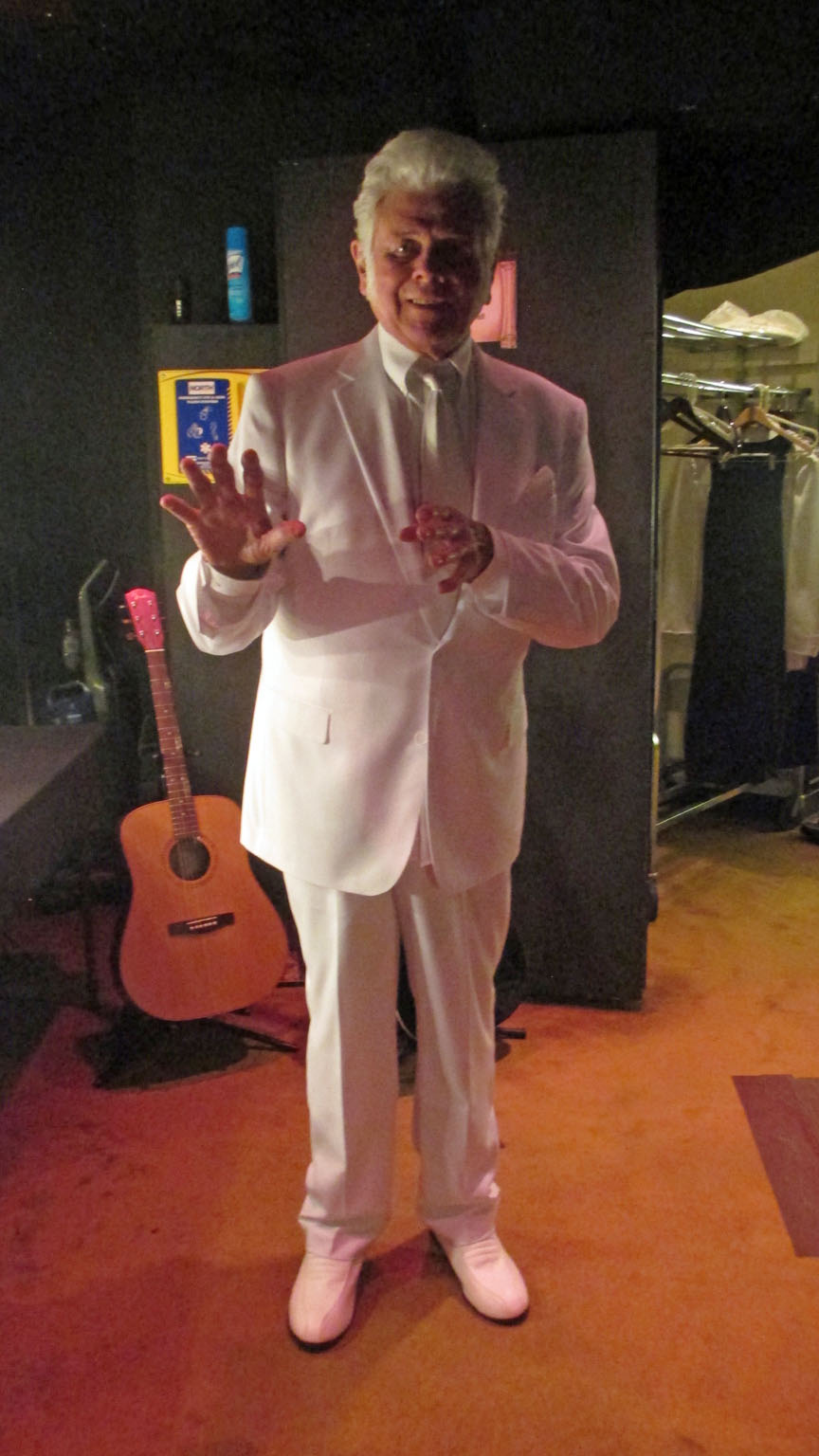 OPENING NIGHT, 7:30 pm.
     It's SHOWTIME !
In the opening night performance, "Now, where'd I leave my shoes?" becomes a running "old-Elvis" gag line.
Pete's and Cork's lines flow together and the show goes well and the audience loves it and everyone is happy.

Day five, Friday
Old El actually slept a full eight hours last night. Now he's feeling back in the fling of things. The afternoon full dress rehearsal progresses with a minimum of stops for Producer GT to comment.
In the Friday night performance, the "Where'd I leave my shoes?" line—now a running gag—continues to get laffs.
Day six, Saturday
There's no rehearsal today. Pete goes with his girl friend, Abby, to work out—he has Old El's fabulous old body—while old El takes naps.
The 7:30 show is sold out, which makes everyone excited to perform.
When the show ends, at the curtain bow old El carries out one white shoe, waves it in a broad gesture, and says, "Hey, I found one!"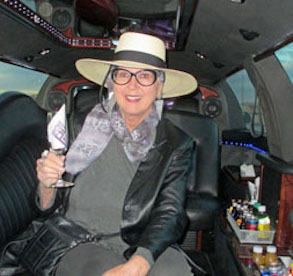 So what was the highlight of my week in show business? Seeing tall, handsome Pete Storm backstage wearing nothing but the male equivalent of a g-string…

- story & photos by Carolyn V. Hamilton