Midwest Seniors Run Away From Home, page 3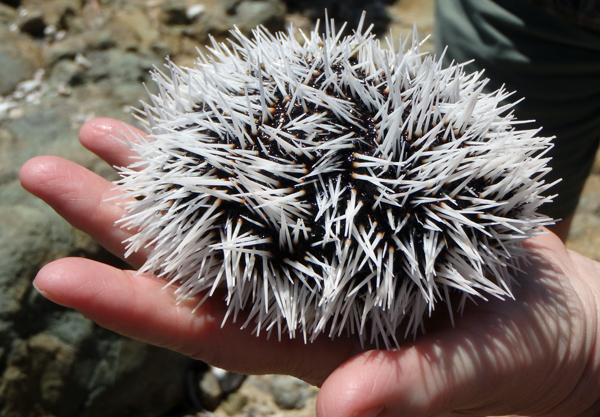 St. Martiners.
Al showed us the best beaches, including where nudes roam free.
We held sea urchins, and felt like we were driving in the clouds.

Why should the high school build a swimming pool with an available ocean? 
Because they couldn't hold competitions. Al showed us the floating swimming pool that was built IN the ocean.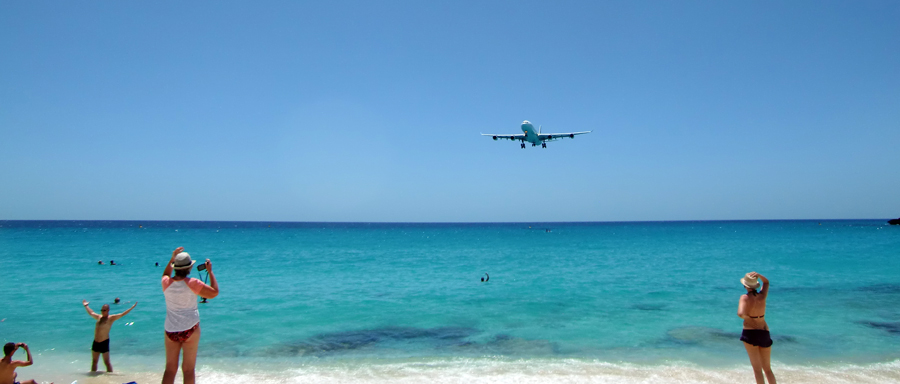 We saw Princess Juliana International Airport, directly adjacent to the beach, where plane spotting is a sport. Tourists (the locals aren't so dumb!) wait for landing jets to come in, maybe thirty feet above the beach. On take-off, jets blow away hats, sand, and sometimes even people. 
We told Al a sad goodbye when he finally dropped us off at the Philipsburg Market Place, and then we walked back to the ship.  
What a day! I don't think an organized tour would have shown us nearly so much of this 'Friendly Island.'
We came together at dinner to share stories of our day. 
Diane related overcoming her fear and that she was so grateful for our instructor, whose patience allowed her to have a memorable Segway experience.
We talked, laughed, and like every other night, we closed the dining room.  
On this last night, a younger woman came over to our table. We thought maybe we were being too loud.  She said she wished she had sat at our table!
Can a group of age 60+ women still have adventures? Absolutely!! (Sorry Patty. We know you're not 60 yet!)
—Story and photos by Carol Ann Oostman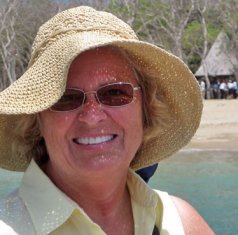 Carol Ann Oostman lives in Cedar Lake, Indiana, USA. She has written in various genres, sells stock photography, and now is focusing on travel writing – because she loves to travel. She's visited many states in the US and loves going beyond these borders into the world. Her first love, though, is her family. She is married and has three sons, three daughters-in-law, and six grandchildren.
---
---