Traveling to Mount Vernon, George Washington's Historic Plantation Home,

continued 
at National Harbor on the opposite side of the river in Maryland.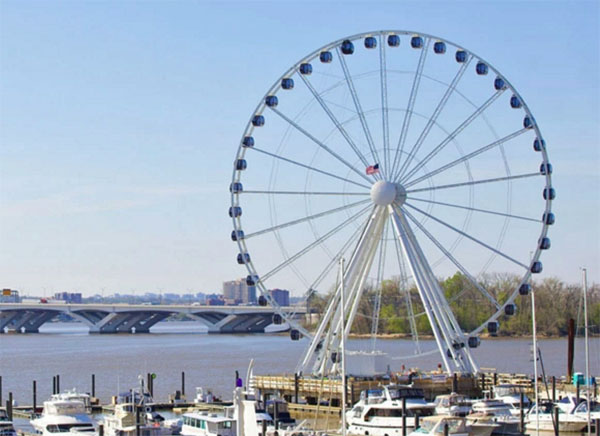 Phase One of the National Harbor was built in 2008 with the Gaylord Hotel and Convention Center. 
It is the largest non-gaming hotel on the East coast. One of the most obvious landmarks is the Capital Wheel, a large Ferris wheel completed in 2014. Phase Two, including the MGM Grand Hotel, will be completed in 2017.
Back on the river, Mark explained that the term Potomac is an Algonquin name for "great trading place" or "place where people trade."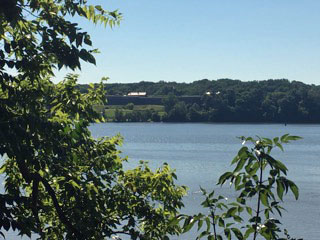 The Potomac is now one of the cleanest urban rivers in the world. Because of its unique placement emptying into the Chesapeake Bay it's affected by two tidal cycles each day and can have a three- to five-foot swell from the tides.
We passed the Piscataway River where John Smith encountered Native Americans in 1608 and Mark talked about "cobblestone" roads next to the river that turned out to be oyster shell beds.
In 1895 there was a Piscataway summer resort there. It  burned     CLICK HERE TO READ MORE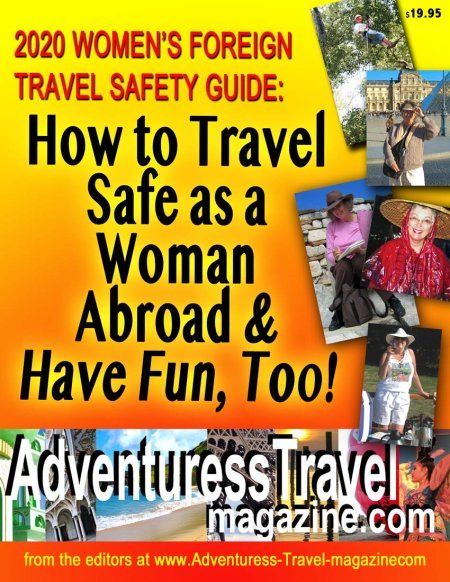 For a limited time, receive a FREE download of our Special Guide, How to Travel Safe as a Woman  Abroad & Have Fun, Too!  when you subscribe to Living the Adventuress Life.

CLICK HERE to get yours now!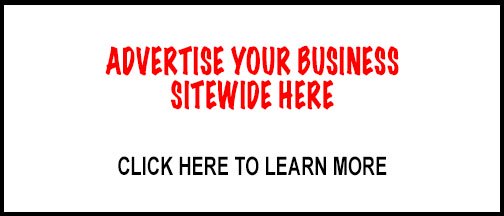 © 2009-2020 SWIFT HOUSE PRESS & adventuress-travel-magazine.com -  All Rights Reserved
To read our PRIVACY POLICY, CLICK HERE