Fifteen Hundred Miles Of Bad Road: On the Road in Namibia, continued
to drive an hour plus without passing other automobiles, and trucks were almost non-existent. In grazing areas, locals used carts and donkeys for transportation.
Although our bus was air-conditioned, the baggage hold was not, resulting in a meltdown of make-up and other grooming products.
Box lunches were our meals du jour since restaurants were few. Ice was seldom available for the cooler. Occasionally our daily fried chicken was edgy.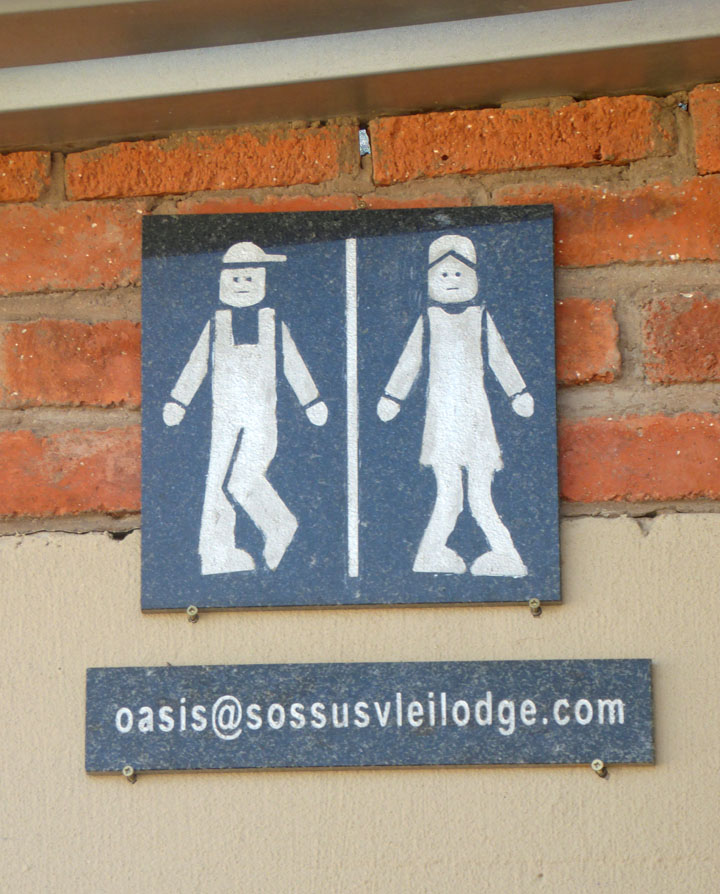 In lieu of restrooms, sagebrush and cactus provided screening. Most directional signs did not post mileage and rarely the destination, simply the name of the road (C-19, B-2) along with arrows.  
When the wind blew—which was often—the sandstorms that enveloped us limited visibility.
Much of Namibia's barren topography resembles Death Valley, California enhanced by a 1,100-mile coastline hugged by dunes. The tallest (700-1,000 feet) dunes rise with ever-changing height and color sculpted by shifting winds and sunlight—orange at dawn, gold mid-morning, midday taupe, scarlet at sunset, silver at night.

The limber among us climbed challenging slopes, then climbed down to desolate Deadvlei marsh, a white salt pan scattered with the withered black trunks of 900-year-old acacia trees.
Did I mention that it was exceptionally warm?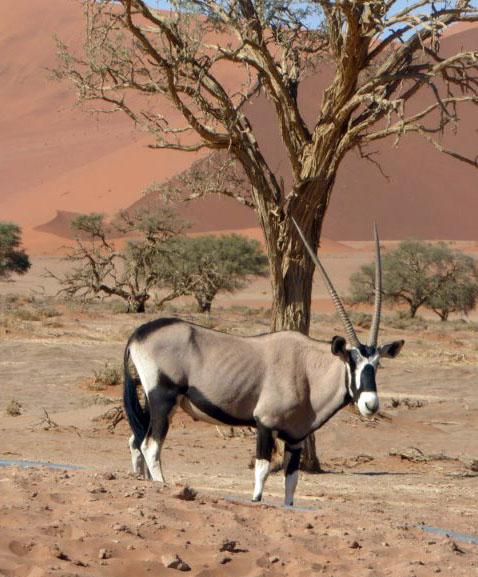 We were thrilled to drive through southern Namibia and see herds of zebras and several varieties of deer in game preserves. Outside the enclosures, springbok, antelope and oryx would race alongside our bus and kick up billows of dust. Families of gray baboons, ostrich, and jackals dining on roadside foliage fascinated us as we cruised by.
Solitaire
Half-way between Soussusvlei and Walvis Bay, we refueled at Solitaire, an outpost known for       CLICK HERE TO READ MORE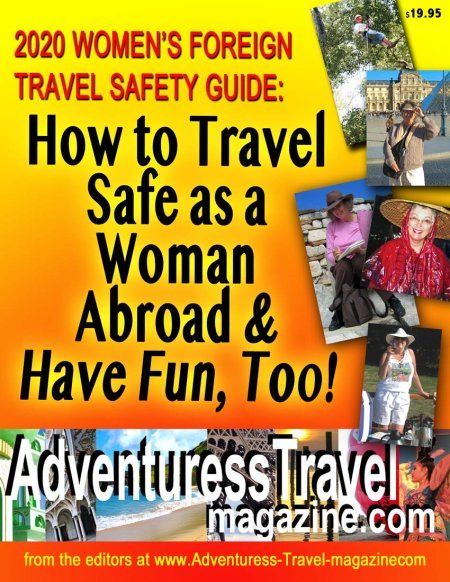 For a limited time, receive a FREE download of our Special Guide, How to Travel Safe as a Woman  Abroad & Have Fun, Too!  when you subscribe to Living the Adventuress Life.

CLICK HERE to get yours now!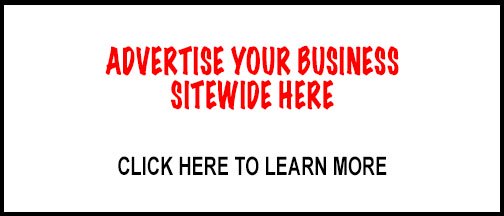 © 2009-2020 SWIFT HOUSE PRESS & adventuress-travel-magazine.com -  All Rights Reserved
To read our PRIVACY POLICY, CLICK HERE