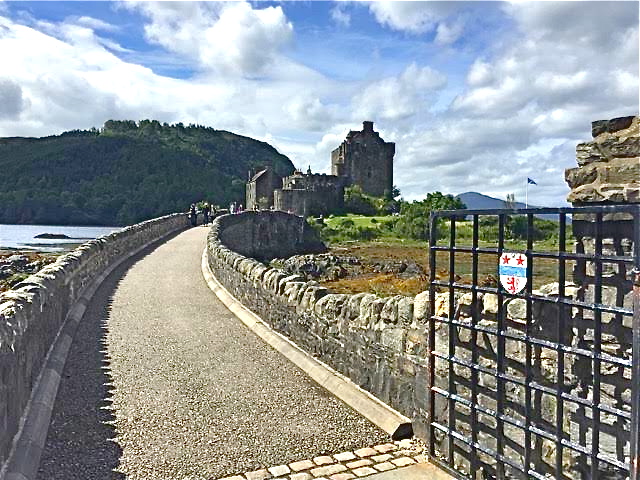 5 favorite things about Scotland's Island of Skye
While it may be common to keep "best kept secrets" to yourself, I love to dish on how the Island of Skye is a must-visit for the nostalgic fairy-tale-loving, adventuresome woman in us all.
The island's name may mean "Cloud Island", but don't let that deter you as its views are some of the most breathtaking and spectacular scenery I have ever witnessed. 
Everything from sparkling rivers (lochs), dazzling sea cliffs, mountain ranges, wildlife and castles are a feast for your mind, body and soul. 
Here are my 5 favorite things about the Island of Skye: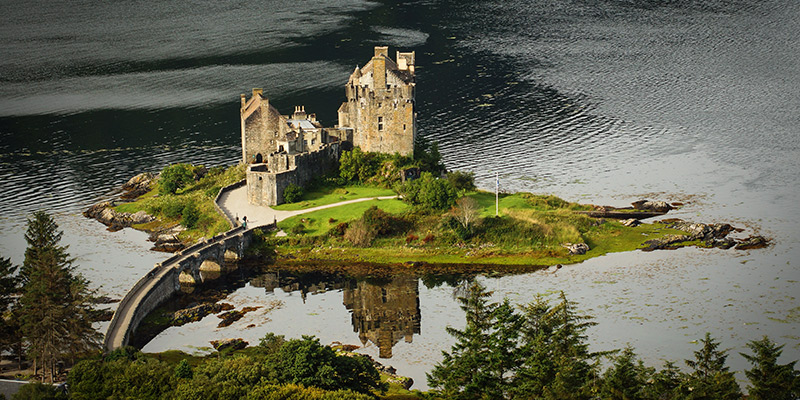 1 - Eilean Donan Castle
When the authors of our favorite fairy tales sat down to write the stories we fell in love with as children, they were inspired by castles such as this 13th century fortress.
Touted as the most romantic castle in Scotland, Eilean Donan Castle in Lochalsh is as stunning as it is ageless. While the only access to land is by a connected footbridge, it still comes alive with overnight visitors and you can even have your wedding here!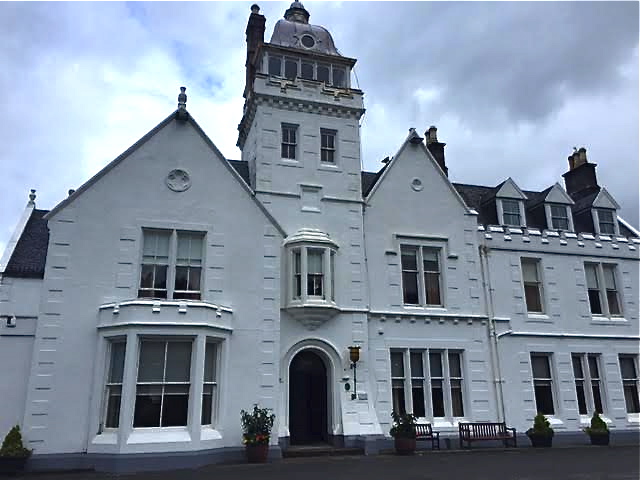 2. The Skeabost Country House Hotel
While I may not have booked the castle in enough time, I found an equally charming base for visiting the island with plenty to offer in bygone terms near the island's capital city of Portree.
While dining on local salmon and Talisker whiskey with the company of the bartender/owner, I discovered there has been a house of one kind or another on the site for centuries. He told me, "We all own the Skeabost since the 1800's, I'm just the keeper for a while. The foundation is strong and unchanged, we just added new carpeting and updated the décor."
The Skeabost Country House Hotel was once home to Duncan MacLeod, seller of the famous Isle of Skye Whisky to Al Capone during prohibition in the United States. The illegal trade made the family rich but continual high estate taxes forced them to eventually sell. 
(Ed note: Here's a scene from the film, Highlander.)
The house itself isn't the only ancient treasure, as the outlying properties also boast historic roots. There is something to be said about standing amongst deep-rooted energy.
An old road bridge near the main driveway of the grounds leads to St. Columba's Island in the River Snizort, which houses the remains of two small chapels affiliated with St. Columba – the first missionary to Scotland. The island is the ancient burial ground and site of the Cathedral Church of the Bishop of the Isles from 1079-1498. 
Another historic attraction on the island is    CLICK HERE TO READ MORE