What to expect when you join the Peace Corps, continued
What about those cultural differences?
Living without electricity and indoor plumbing was the easy part. The real challenge was cultural and the vagaries of human nature. Apathy and the idea that the government owes you something can be just as prevalent in any third world country as in America. 
Our village neighbors found it hard to understand why anyone would leave a rich, cushy, American lifestyle to go to another country and help people they don't know for no pay.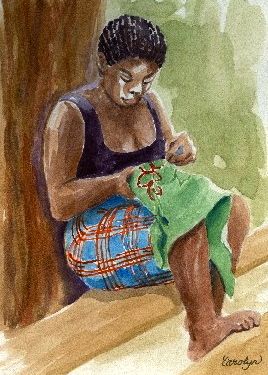 This young maroon girl is embroidering a new pongi, or sarong. While it would have been inappropriate to photograph her, she loved being "painted" and having all her friends gather around to watch me do it.
You'll find stereotypical thinking everywhere in the world. In Suriname, many people believed that the Maroons (descendents of African slaves) will steal, the Amerindians are lazy, the Dutch and Americans are all rich, and the Hindustanis are successful in business because they can change themselves into snakes at night and steal money from the banks.
We found our Amerindian neighbors to be naturally shy. They would never talk about stealing, rape, or incest because "you don't bring shame on your family." Once, our neighbor shot an ocelot. How do you tell a man not to shoot an endangered species when it is a traditional food source for his family?
Cigarette smoking together is often a way men "bond" in other cultures. Some non-smoking PC volunteers find that at the end of two years, they enjoy smoking.
click here to read about what happens if you hate it.
© 2009-2019 SWIFT HOUSE PRESS & adventuress-travel-magazine.com - All Rights Reserved
To read our PRIVACY POLICY, CLICK HERE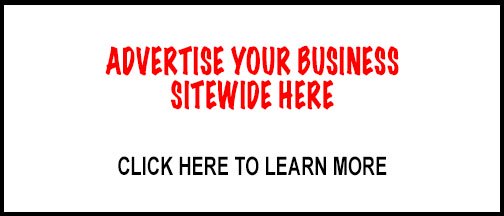 © 2009-2019 SWIFT HOUSE PRESS & adventuress-travel-magazine.com - All Rights Reserved
To read our PRIVACY POLICY, CLICK HERE