Delos, center of the Greek universe, continued
local archaeological office sanctioned an after-hours tour to Delos so we opted to visit one of the best historical sites in Greece.
Uninhabited for centuries, Delos is an outdoor museum of well-preserved ruins. Financed by France, excavations began in 1872 and continue to this day. Less than one-fourth of the island's treasures have been uncovered.
On this cool and breezy April Monday with Poseidon to guide us, a quick and bumpy 30-minute boat ride ferried us to the 1 ½ square mile rocky island, a viridescent chartreuse shimmer as we headed west into the sun.
The harbor is small and shallow, sheltered on three sides by nearby islands making it a safe anchorage for ships sailing to Asia Minor from the Greek and Roman empires. Pirates also discovered the benefits of this protected port. As our launch glided into the quay, it was compelling to see so many columns, pedestals, walls and statues spread across the terrain.  Three archaic temples dedicated to Apollo are positioned close to the 
waterfront on the main thoroughfare near the agora (central square.) Much of the    read more
© 2009-2020 SWIFT HOUSE PRESS & adventuress-travel-magazine.com -  All Rights Reserved
To read our PRIVACY POLICY, CLICK HERE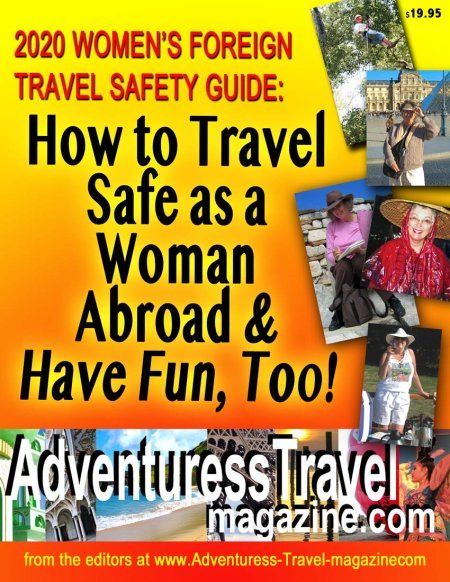 For a limited time, receive a FREE download of our Special Guide, How to Travel Safe as a Woman  Abroad & Have Fun, Too!  when you subscribe to Living the Adventuress Life.

CLICK HERE to get yours now!