Desert daydreams, continued
Later in the day, new friends from the local chapter of my global group greet me at Ruby Tuesdays in Tempe. 
In the kitchen at Alana and Richard's house, I meet Sam, a recently-retired widower from Minnesota. He joins me for karaoke at Gallagher's, the bar where I found my way. I sing "Positively Fourth Street" and "Me and Bobby McGee." Sam buys me a drink and sits on the sidelines.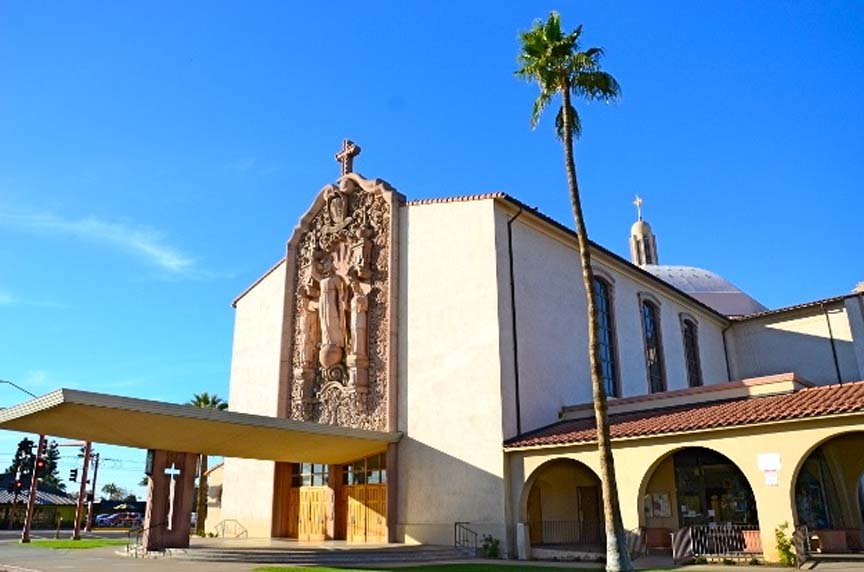 St. Francis Xavier Church
Though there are many museums, restaurants, and entertainment venues of note in Phoenix, I'm in the mood to follow my nose. 
The next day, I drive north, meandering up Central Avenue past St. Francis Xavier Church and on to Park Central Mall. The first shopping centre built in Phoenix, back in the 1950s when the city was much smaller, is now quiet as a catacomb. I could see it as the epicentre of a zombie film.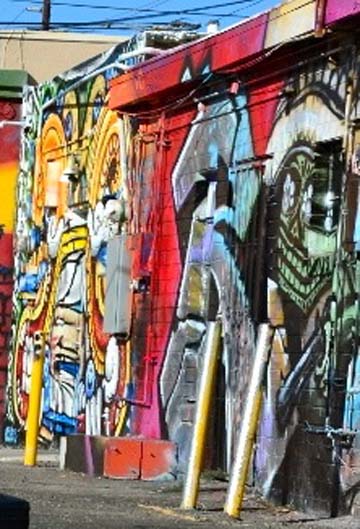 Calle 16 Mural Project
My discovery of the day is on my way back south, an urban art enclaveI spy at the corner of 16th Avenue and Windsor. The murals pulsate with vibrant colours and Mesoamerican style, depicting everything from Dia de los Muertos iconography to wrestling tomatoes and mariachis wearing shades. I've stumbled onto the Calle 16 Mural Project. 
Local café owner Silvana Salcido Esparza started the grassroots effort after a controversial 2010 immigration law, SB 1070, required residents to produce documentation on request. Since then, artists have poured in to contribute.
This neighborhood art jewel is a fitting cap to my stay in Arizona. I head back to the house, English signs giving way to signs in Spanish advertising beauty parlors, auto repair shops, and other small businesses. 
"The world's least sustainable city"
Like its mythological namesake, Phoenix will have to rise from the flames of climate change: water management is a major concern. In a book summarizing his two-year study of the region, NYU professor Andrew Ross dubbed it "the world's least sustainable city" because of its dependence on faraway water supplies from the ever-shrinking Colorado River.
In the space of a century, its increased use of fossil fuels has catapulted it from respiratory haven to brown-cloud purgatory.
Thankfully, in the winter air no pollution has emerged. The lights of Phoenix wink without concern. 
Tomorrow, I fly away from this desert full of many lives, but I won't leave it completely behind. I daydream of my return.
—Dominique Millette
---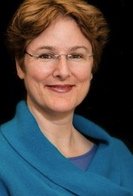 Dominique Millette is a Toronto-based bilingual author and translator, as well as a freelance writer. She has worked in several weekly newspapers and written and published a novel in French (La Delphinée), one theatrical monologue and several short stories. One of these, "Oomblaug Day", was published in Parsec magazine. Another, "Better than Elvis", was published in Maisonneuve magazine. She has also studied with Joan Barfoot at the Humber School of Creative Writing.
You can visit her website at www.dominiquemillette.com
---