MacArthur Place Country Inn & Spa,

continued
horses in their stalls are spaced among authentic barn doors. Wrought iron chandeliers and sconces balance with soft light the flickering flames from the large brick fireplace.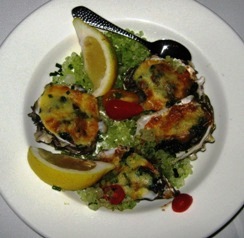 My server, who wears jeans and a crisp white shirt, starts me off with real baking powder biscuits in lieu of bread. I enjoy Baked Oysters Sonoma with spinach, pancetta & Béarnaise with cognac; Saddles Salad with baby greens, candied walnuts, goat cheese 7 cider vinaigrette; the 14-ounce Ribeye—medium rare—and oven-roasted prawns in caper-butter.
Dessert presentations include Banana Bread Pudding and Apple or Pumpkin Gelato.
Saddles' Martini Bar serves more than a dozen choices of oversized martinis for guests who sit in seats fashioned from real saddles. A collection of cowboy boots decorates both entry and bar.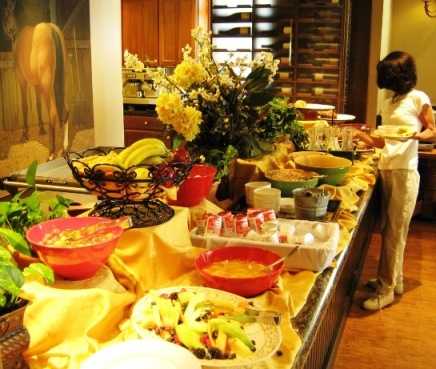 In the morning, a complimentary continental buffet breakfast is served in the Martini Bar, where Bloody Marys are served in Western boot-shaped glass mugs. Against the dark wood wainscoting, the long table is laden with    READ MORE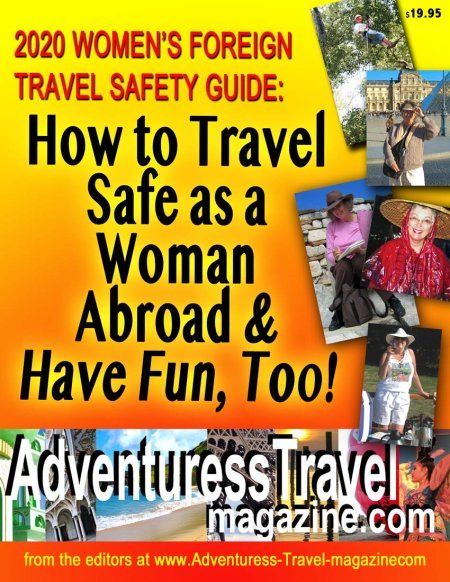 For a limited time, receive a FREE download of our Special Guide, How to Travel Safe as a Woman  Abroad & Have Fun, Too!  when you subscribe to Living the Adventuress Life.

CLICK HERE to get yours now!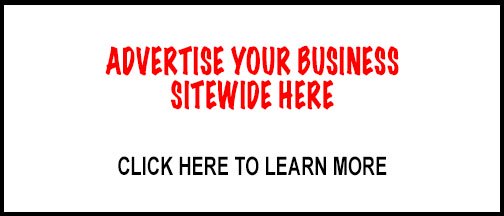 © 2009-2020 SWIFT HOUSE PRESS & adventuress-travel-magazine.com -  All Rights Reserved
To read our PRIVACY POLICY, CLICK HERE