In which your editor muses on this and that for mature women with an interest in travel fun, education, volunteerism or just having new experiences and learning new things.
NEWS & Other Thoughts...
October 16, 2011
What's New in Vegas
From our correspondent in Las Vegas, Caroline Lake, comes the following hot update:
The newest hotel in Las Vegas is the Cosmopolitan, with wonderful surprises on each floor. From the second floor you get a startling perspective on the chandelier that drapes in gorgeous loops of fine crystal to the first floor. Restaurants are scattered on different floors and the pool is on the top level.
The Smith Center for the Performing Arts is being built in downtown Las Vegas. Once the facility opens next year, there will be a main theater that seats 2,050 people as well as a 200-seat studio and a 300-seat cabaret theater. Tickets are already on sale for the touring companies of Broadway plays that include "The Color Purple", "Mary Poppins", "Million Dollar Quartet" and "Memphis." The Smith Center is scheduled to open March 10, 2012.
Celine Dion is back at Caesars Palace with a spectacular show. Her voice has matured and she sounds better than ever. Her gowns are magnificent. If you were not one of her many fans before, you will be now. She scats ala Ella Fitzgerald and does a touching tribute to Michael Jackson. They were both child stars and good friends. The highlight of the show was when she sang her rendition of "Ne Me Quitte Pas", ("If You Go Away"). Enchanting.
Terry Fator, a winner on "America's Got Talent", brings his amazing gift as a ventriloquist to the Mirage Hotel Theatre. His popularity fills the showroom nightly. With puppets and his terrific humor he imitates famous personalities. Fator sings full throttle without ever moving his lips. This is what won him the million dollar prize on "America's Got Talent" and secured his job at the Mirage. From beginning to end he delivers an unforgettable performance.
Barry Manilow's show, now playing at Paris Las Vegas, opens with a totally blacked out stage until an enormous sign saying Manilow appears. Then he walks out by himself, a very dramatic opening. He has four back-up singers and a 10-piece band. This is a very sophisticated show with Barry Manilow doing his stint at the piano and performing his greatest hits.
"Vegas The Show", playing at the Saxe Theatre in Planet Hollywood's Miracle Mile, is a tribute to old Las Vegas. A journey back to a time when the best performers were revered. "Ernie", played by Eric Jordan Young is the glue that holds this high energy show together. The sexy showgirls, dancers andsingers are joined by Eric in almost every number. He is also the M.C. Each scene changes to the past until you start thinking you are a part of the heyday of the 60's when the Rat Pack performed at the Sands and Louis Prima and Keely Smith played the lounge at the Sahara.
The University of Nevada Las Vegas (UNLV), about 10 minutes from the Strip, has a powerhouse Performing Arts Center. The incomparable violinist Itzhak Perlman, renowned throughout the world, will appear February 11, 2012.
Hal Holbrook as "Mark Twain" will be presented May,19, 2012. Mr. Holbrookvtailors each of his performances to the times and town he is in. His performances are always fresh and new. Having lived in Virginia City, Nevada when it was booming, "Mark Twain" should have plenty to say about Nevada.
Other upcoming shows at UNLV include the Utah Symphony, the Los Angeles Guitar Quartet, the Houston Ballet and Argentinian pianist Ingrid Fliter.
Las Vegas offers the most diverse entertainment in the world. Additionally there are many fine restaurants, exotic swimming pools and endless shopping opportunities that persuade visitors to return to Las Vegas time and again.
Thanks, Caroline
---
September 30, 2011
The Three Stages of Pleasure
Joyce, who just returned from a trip to the "northern European Capitals"—London, Copenhagen, Stockholm, among others—shared her photos with me over lunch.
This week I also spent time reviewing a box of old travel photos from the sixties and seventies.
Thinking about travel photos led me to the conclusion that there are Three Stages of Pleasure.
Stage One is the pleasure of planning the trip. Tour or solo? How will you get there? How long will you be there? What will you do there? What will you wear? Ah, the pleasure of anticipation!
Stage Two is the pleasure of being there, doing the activity. Enjoying being "right here, right now." Ah, the pleasure of the doing!
Stage Three is the pleasure of remembering the moments you anticipated in advance. Looking at the photos, sharing them with friends, talking about what you did, who you met, what you ate, what you saw, etc. Ah, the pleasure of reminiscing!
The Three Stages of Pleasure can apply to lots of other things besides travel, such as weddings, first dates, going on a picnic, seeing your favorite musician in concert or seeing your first child off to college.
What stage of pleasure are you in just now?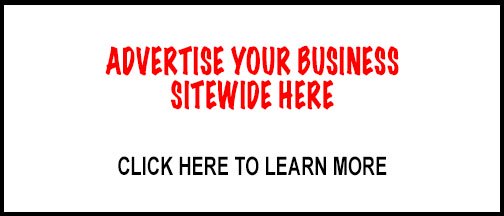 © 2009-2020 SWIFT HOUSE PRESS & adventuress-travel-magazine.com -  All Rights Reserved
To read our PRIVACY POLICY, CLICK HERE