Overseas
Things to know about before your go overseas!

Looking forward to overseas travel and new adventures is exiting. Here are some tips pre-departure which can ease potential problems which may arise while you're out of the United States. 
These simple precautions will help avoid many issues which could complicate your international trip.
---
Black Friday Deals!

It's Black Friday Week!  Check out the best deals here!
---
Overseas
 Memorize your passport number! Many countries require passport validity of 6 months or more. This means if your passport is due to expire in less than 6 months from your travel date, the country won't accept it. So be sure your passport is up-to-date! If you need to renew, allow a full 30 days to complete the process. 
Put a copy of your passport ID page in each suitcase, carry-on and in your purse.
Do the same with your airline ticket.
At least two weeks before your departure, register with the US Department of State to let them know the countries you'll be visiting. Their website is user friendly, with spaces for your name, passport number, emergency contacts and the inclusive dates of your trip. In the information block, list the name, address and telephone numbers of both the US and in-country tour operators if you've purchased your trip through them. 
The websites of US consulates in 200+ countries can be accessed on the US Department of State website, providing invaluable information about any country – climate, visa information, road safety, health alerts, scams, unrest etc.
To learn which vaccinations are required for the countries you plan to visit, check the Center for Disease Control or ask your travel agent. Schedule your shots at least 4 to 6 weeks in advance because some of them are given in a series over days or weeks or need time before they are viable.
Bring copies of your vaccination record – some countries check this before authorizing admittance or departure.
Check the monetary exchange rate for the countries you plan to visit so you have an idea about the value of your dollars.
Before leaving the US, change at least $100 into the currency of the first country you will visit. Then, prior to arriving in each new country, change additional monies as needed.
Overseas
Flights may arrive after currency exchanges are closed, and in some travel situations –delays, missed transportation or needed cabs, late or early meals—local currency is required. Most banks are not open on Sundays or holidays, and it's not a good idea to use unauthorized money exchange locations.
Don't carry any credit cards or ATM cards you won't be using. Also leave behind any supermarket or retail credit cards. 
A pre-paid international phone card is a good idea should the need arise. Cards can be purchased inexpensively at home or overseas.
Since you have a passport, you won't need your driver's license unless you're going to be driving a vehicle. If you plan to drive, an international driver's permit (IDP) is essential along with your US driver's license. You must carry both. The American Automobile Association can issue the permit.
Tuck away a few small denomination traveler's checks into several places like a toiletry kit, pair of shoes, or a shirt pocket, in case of emergency. If you don't use the checks, they can be cashed after you return.
Take no valuable jewelry. Wear just a simple wedding band. Leave your costume jewelry at home as well. It's also best to wear an inexpensive plastic watch.
Check your health policy and consider purchasing medical insurance for travelers.
Should you encounter health problems or be involved in an accident, your domestic health insurer may not cover out-of-country medical expenses which can be prohibitive. Coverage per trip is available through your travel agent or tour operator.
Be sure to take all medications, important papers & documents in your purse or carry on. Never pack them in checked luggage.
Over the counter drugs have limited availability in many countries, so it's a good idea to carry extra supplies. Copies of your prescriptions will be useful if you need refills. Keep the medication in its original container. This is helpful at Customs in the US and overseas should an inspector question your meds. 
-Cam Usher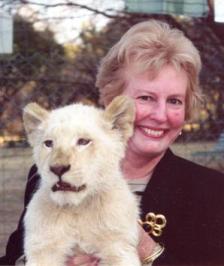 Adventuress Travel Magazine Associate Editor Cam Usher enjoyed a 35-year career in the tourism industry, most recently as Director of Tourism and Director of International Sales for a major destination marketing entity. 
She has visited over 50 countries on business and leisure and considers travel one of life's most rewarding experiences. 
A graduate of the University of Nevada Reno, she also earned a master's degree in public policy from the University of Nevada Las Vegas.  
Awards include the American Society of Travel Agents' Allied Member of the Year, Womens' Convention Sales Association Top Executive, and 4 times selected one of the 100 Most Powerful Women in Travel by Travel Agent magazine.
Favorite places are Greece, Hong Kong, and any tropical rain forest. Other interests include sailing, foreign films, jazz, and cinema history.
Click here to read Cam's adventure in Belarus, Russia
Click here to read Cam's adventure in the Vatican Museum
Click here to read Cam's adventure in Israel.
---
---