Shop, cook and eat in a Parisian neighborhood,

continued
butter. These are the main ingredients people in these areas cook with that determine the food culture."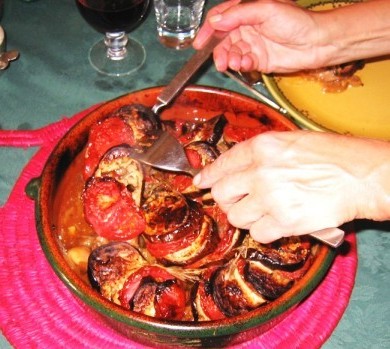 The lamb dish is deposited into the oven. By now our mouths are watering, so Madame Paule directs us to break out the cheese and bread for a little before-luncheon "snack." The first bottle of wine (white) is opened.
This is also a good time for an olive oil tasting.
"'Extra lite' is a marketing invention," says Madame Paule. "All olive oil is extra virgin. The color never determines the quality or the flavor. The color is determined by the color of the olive, that's all. The difference is going to be if it's a blend of olives or made from a single variety. If you know your olive oil geography you'll have a little idea of what to expect. It's complex, like any food product that hasn't been standardized."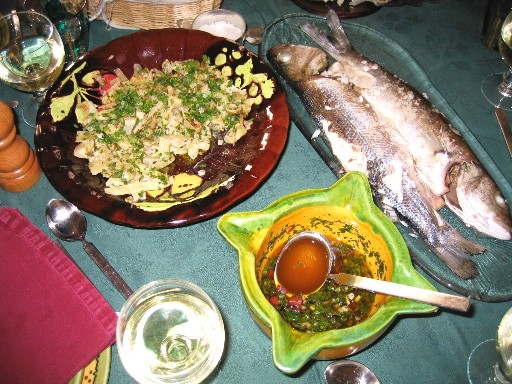 Next we prepare the fish dish because it takes a shorter baking time. While lamb and fish dishes are baking, we prepare the crust and almond cream for the tart and shave chocolate for the souffle.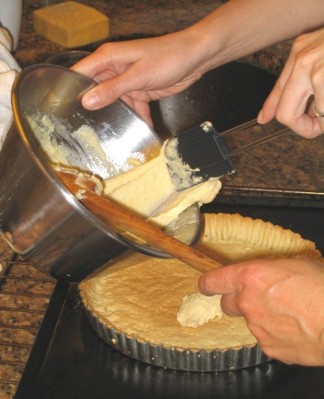 As the base for the tarte, Madame Paule shares with us her Caillat family recipe for crust, Ma Pate Sucree.
The first ingredient, butter, is very important. In France butter is normally unsalted and cannot be called butter unless it has an 82% fat content.
Finally, the eating!
By the time we sit down to enjoy the fruits of our labors, we're very impressed with our newly expanded cooking abilities.
Not surprisingly, afterwards there are no leftovers.
Sated with incredible food and wine, feeling somewhat like how you feel after Thanksgiving dinner, I'm thinking of a nice nap, but   READ MORE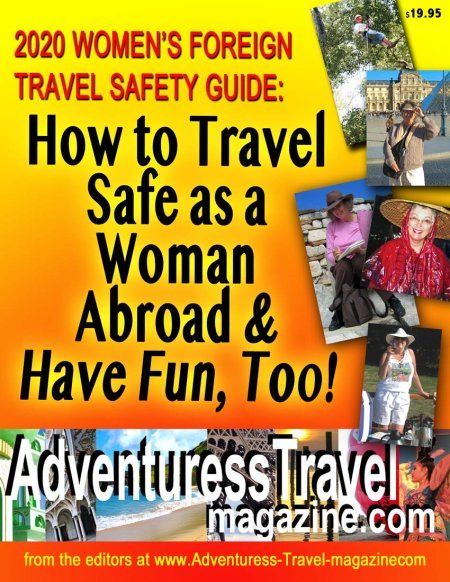 For a limited time, receive a FREE download of our Special Guide, How to Travel Safe as a Woman  Abroad & Have Fun, Too!  when you subscribe to Living the Adventuress Life.

CLICK HERE to get yours now!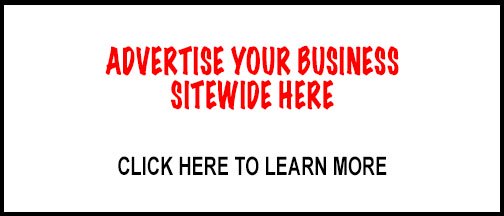 © 2009-2020 SWIFT HOUSE PRESS & adventuress-travel-magazine.com -  All Rights Reserved
To read our PRIVACY POLICY, CLICK HERE