R is for Red Rock Canyon
Just a few miles outside of Las Vegas you'll find Red Rock Canyon.

A short time after I moved to Las Vegas in 1973, a (male) co-worker in the advertising agency where I was a graphic designer took me to lunch and then drove me out to Red Rock Canyon, where he took it upon himself to kiss me.
But that's another story….
What began for me was not a love affair with him, but a love affair with Red Rock Canyon.
---
Write for us!
If you have an interesting travel tale, please tell us about it. We'd love to hear about your travels and experiences. Please send your story (or simply an enquiry) to us at our contact page. Thank you!
---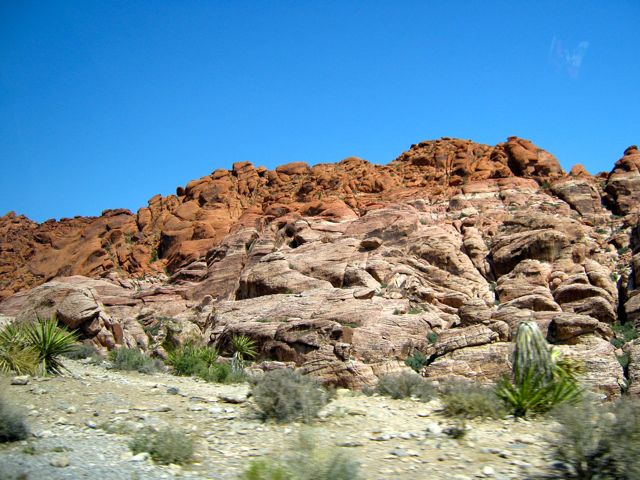 Red Rock Canyon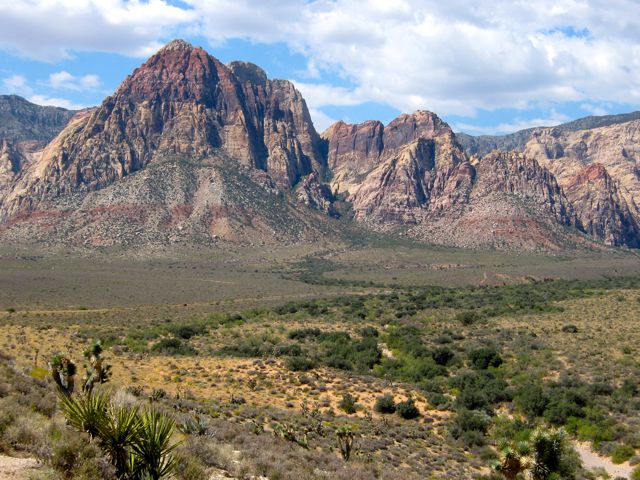 The desert seems to go on forever, and then all of a sudden these huge rocks stick up, stratas layered in colors of rust, red, gold, and brown. Something to do with geology, a subject of a high school science class in which I didn't pay a lot of attention.
But I know this place is a vast geological wonder with a 400-million-year-old history. You can learn all about the geology, plus the plants and animals that inhabit the area at the Red Rock Visitors' Center.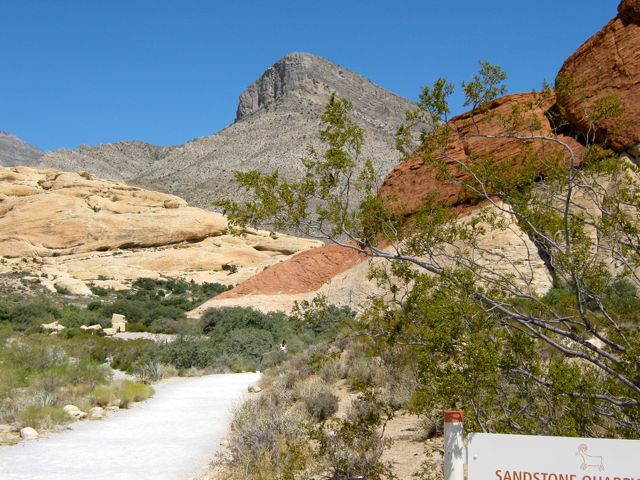 There are tours that can take you on extreme climbing-type hikes, and for the rest of us, there are easy, well-maintained trails that wind through towering peaks and mountains of rock.
If you don't want to hike (it IS a lot of work), you can do a "drive-by" on their Scenic Loop.
Which is probably what two girl friends of mine, Linda and Joan (names changed to protect their reputations as sensible women), should have done.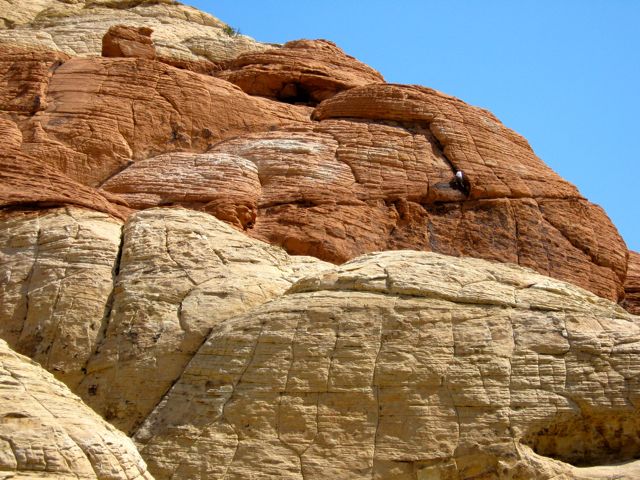 Red Rock Canyon

What happened to Linda and Joan
Linda and Joan decided to take a day hike. They wandered off the beaten path and climbed a few interesting big rocks. The views were amazing. Then they turned around and realized they were lost. They walked and climbed for another hour searching, but had no idea how to get back to the path.
In desperation, Joan called 911 on her cell phone.
Soon a Nevada search-and-rescue team arrived in a helicopter. They couldn't reach the women walking from where they could land. So Linda and Joan had to be zip-lined off their rock, clinging to the backs of two hunky, young S&R guys.
Linda kept apologizing. "I'm so sorry. I'm so sorry."
The S&R guys replied, "Are you kidding, lady? We LIVE for this!"
Linda and Joan made it home in time for dinner, and never told their husbands about their (mis)adventure.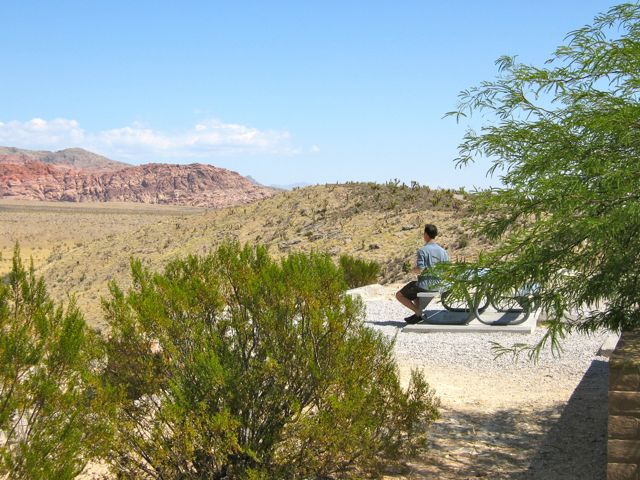 The Red Rock Canyon National Conservation Area is managed by the U.S. Bureau of Land Management as part of its National Landscape Conservation System, and protected as a National Conservation Area. 
The Visitor Center has lots of educational and interpretive exhibits about recreational opportunities, wildlife, and of course, geology.
A non-profit organization, the Red Rock Canyon Interpretive Association, provides materials and services to the public to promote an understanding and appreciation of the natural beauty, cultural history and sciences of the Red Rock Canyon National Conservation Area.
They have a cool website where you can learn about day hikes, download a trail map, take a video tour, and see what events are coming up.
There is even an official artist-in-residence, Maria Arango Diener, who teaches interesting classes that celebrate the magnificence of Red Rock Canyon.
Don't forget to take a bottle of water with you. And don't get lost, like my friends Linda and Joan.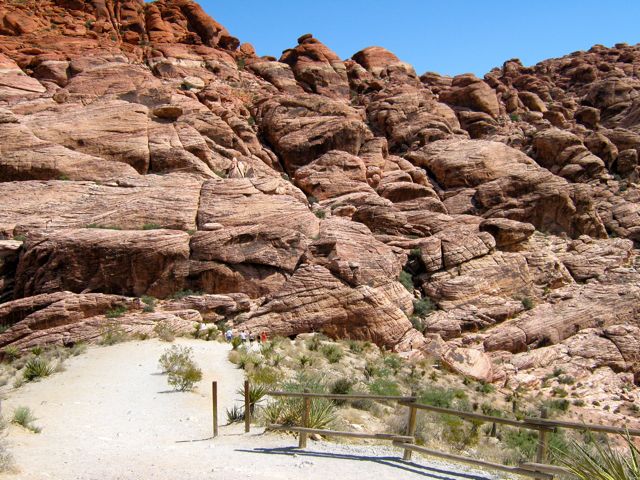 Tomorrow's AtoZ Challenge: For the letter S, I'll show you Shangri-La, the Moorish home built by heiress Doris Duke on the island of Oahu in Hawai'i.
—Carolyn V. Hamilton
---
---