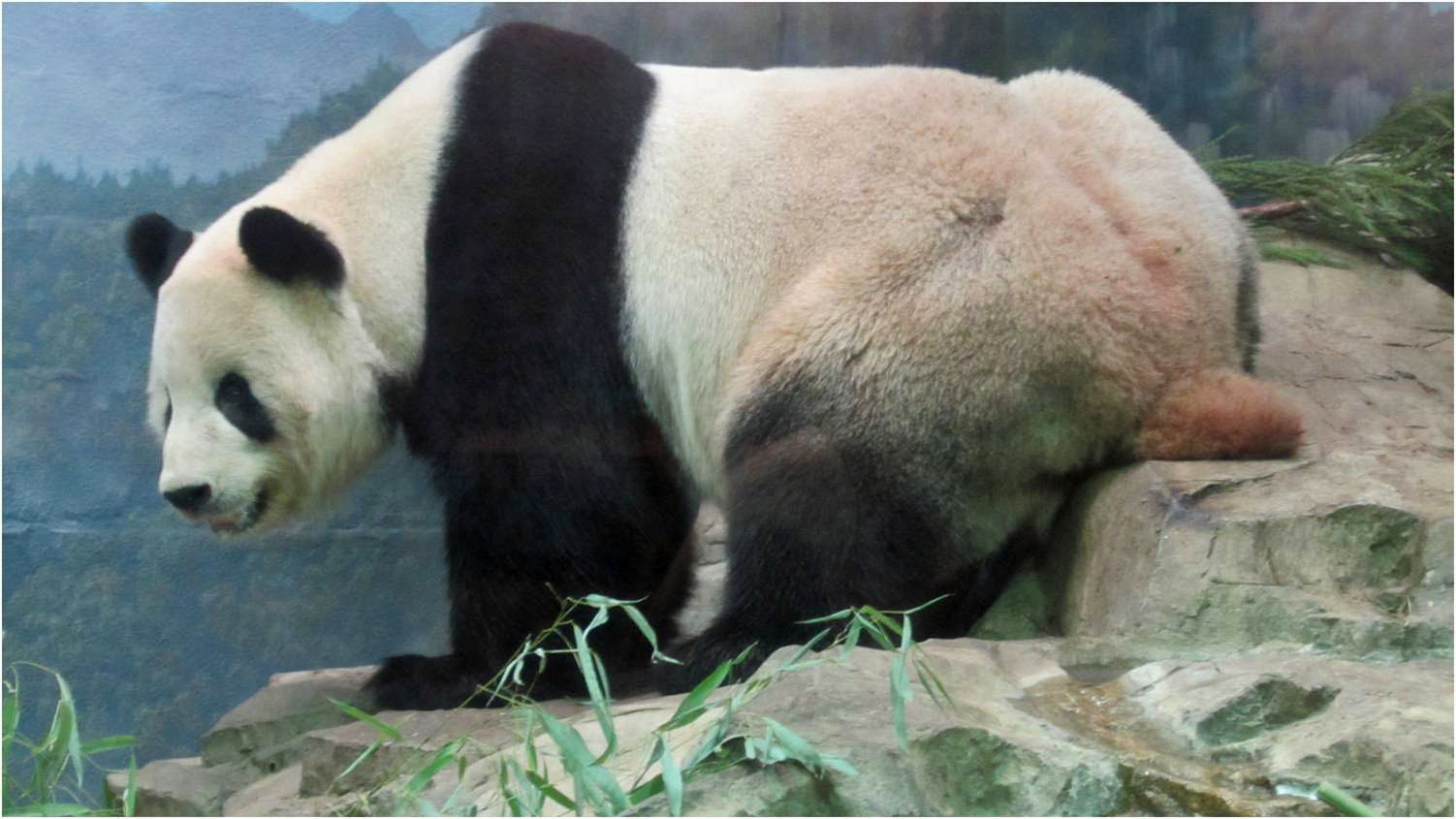 A Perfect Panda Photo-op in Washington, DC
In the summer of 2016 I developed a passion for baby giant pandas. 
I searched You Tube videos for cubs being born, and saved countless images of them growing up. The young ones are incredibly playful, endearing beyond belief, and part of a joint effort with China and zoos around the world to save an endangered species.
While my chances of getting to China are slim to none, I learned I could see a panda cub at the Smithsonian National Zoo.
Giant pandas arrived at the zoo decades ago after President and Mrs. Nixon visited China in 1972. I'd graduated from high school the year before.
During that historic visit, they attended a banquet where Mrs. Nixon sat beside Zhou Enlai, Premier of the People's Republic of China. At each place setting a picture of giant pandas decorated a cigarette canister.
According to her daughter, Julie Nixon Eisenhower, when her mother commented that she loved the cute pandas, the Premier said, "I'll give you some."
"Cigarettes?" she asked.
"No," he replied, "pandas."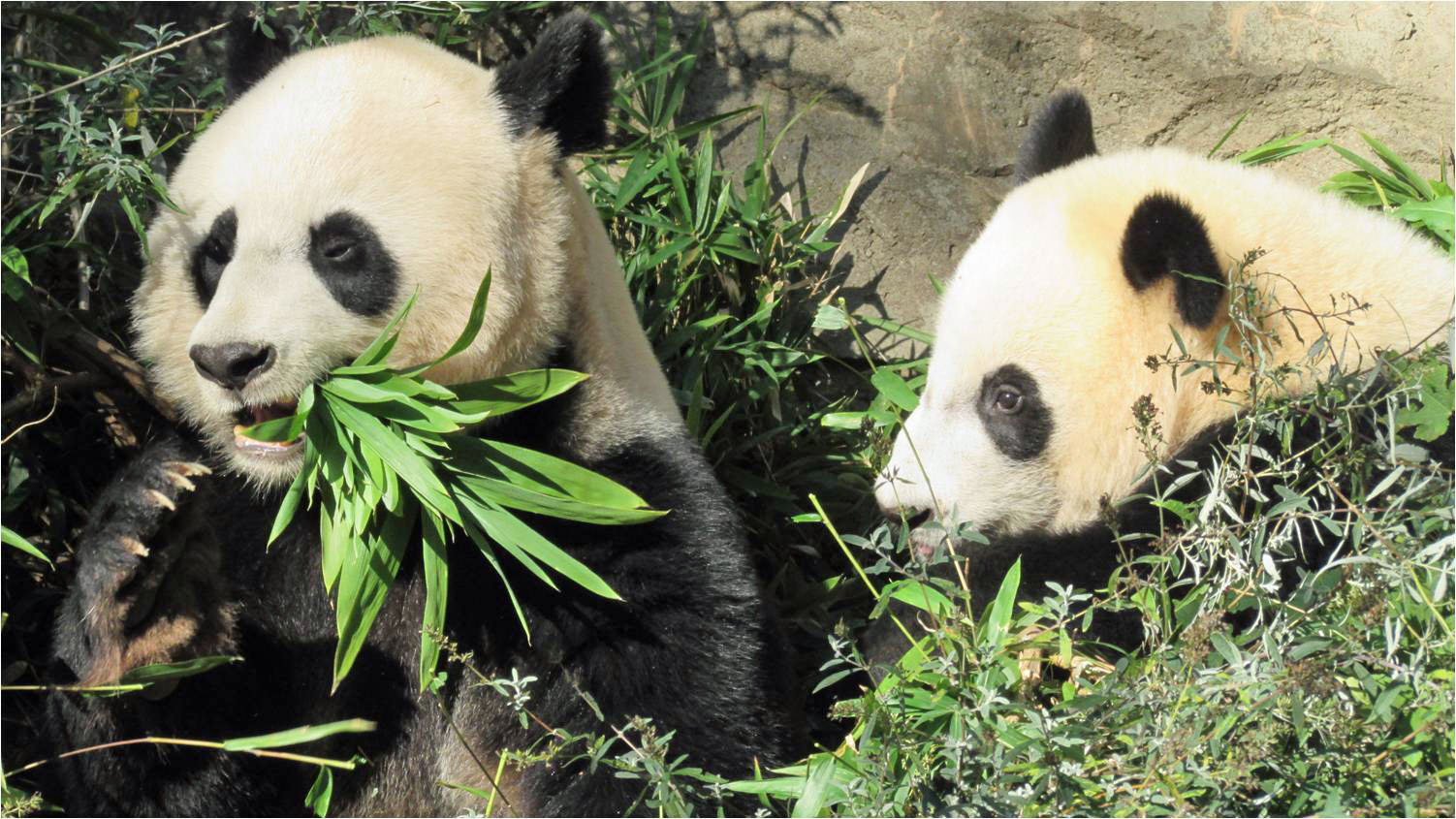 In 1973 China shipped the first pair of giant pandas to the U.S. 
But they failed to produce a baby that lived longer than a few days. The nation mourned when the two older pandas passed away.
Then China loaned another pair of giant pandas to the zoo in 2000. This time they worked closely with Wolong Panda Reserve in Sichuan Province, China, to produce in 2005 Tai Shan, a panda cub that finally survived in America. It had taken over a quarter of a century.
A second cub, Bao Bao, was born August 13, 2013 to mother Mei Xiang and father Tian Tian. Her younger brother, Bei Bei, arrived April 22, 2015.
I watched enraptured as the Panda Cam at the National Zoo recorded the births of the hairless, pink infants which are the size of a stick of butter. They came out flopping around and making lots of noise to get their mother's attention.

I fell in love with Bei Bei as I observed him growing up on the videos.
From my home in Florida, I got in touch with my best friend Nancy Underhill in Washington, DC and invited myself for a visit.
"Be warned," I said, "I intend to play the tourist." Once in town, and with Nancy in tow, I couldn't get to the zoo fast enough.
Over the path leading to the panda enclosure a balmy breeze caused tall stalks of bamboo to wave gently. We walked along the winding trail for quite a distance. It was long enough to accommodate millions of people who visited the Giant Panda Habitat each year.
Fortunately for me, it was practically empty that day. I felt grateful I wouldn't have to battle crowds to catch a view of my favorite little panda. I couldn't have picked a better day to capture Bei Bei on film.
Then we turned a corner and I froze in place. Through a myriad of hanging leaves I'd just sighted a giant panda strolling on the landscaped grounds below. Goose bumps rose as I hurried over to the railing, pointed my finger and squealed, "It's a panda!"
From the path above the enclosure I took several close-up pictures using a telephoto lens. Later I learned that  READ MORE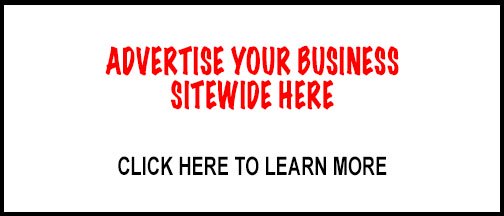 © 2009-2020 SWIFT HOUSE PRESS & adventuress-travel-magazine.com -  All Rights Reserved
To read our PRIVACY POLICY, CLICK HERE