About Us
This website has a new editor! After 11 years at the helm, Carolyn V. Hamilton has handed the wheel over to fellow Adventuress Mogsy Ford - that's me!

I  am originally from the U.K., but now live in New Zealand having recently moved here from Mojacar on the Costa Almeria in Southern Spain. I first left the U.K. to work in France, and then later in Northern Spain for several years.
I am now getting settled in my new adventure in Blenheim, South Island - the sunniest part of New Zealand and in the wine country - perfect!!!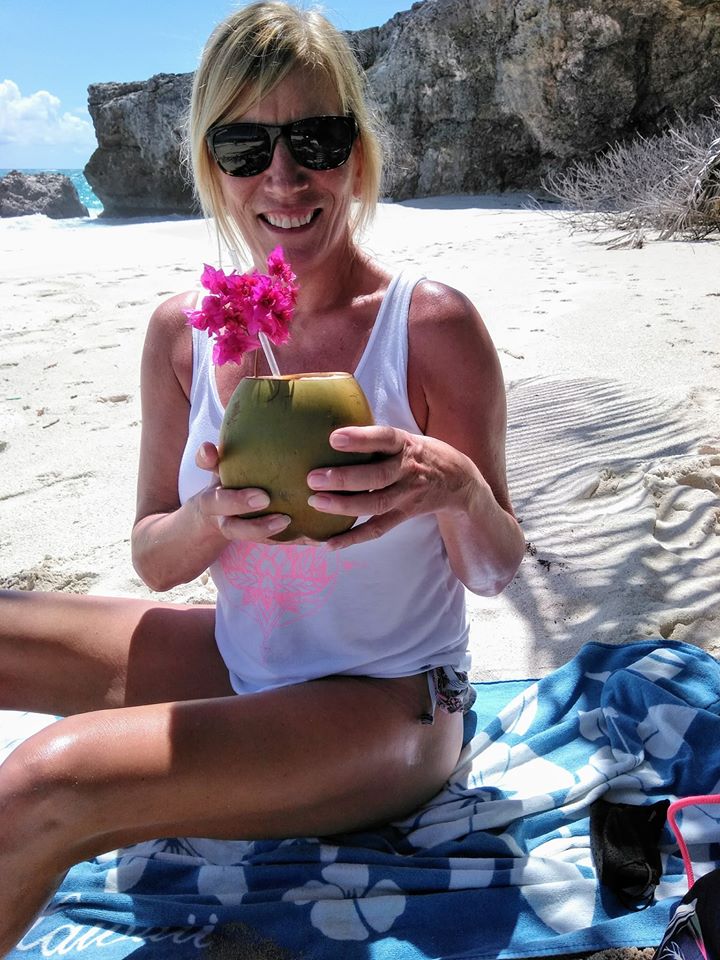 Travel Adventures in Barbados!
When 50, I rented out my UK house and headed off in a campervan, named 'Vannie!', around Europe for a year - my Vannie tales will be added to the Magazine along with other adventures from the last 7 years in many places around the world.
Being a keen runner, swimmer and now involved in the sport of Swimrun (read more about this new, upcoming sport on my other website www.swimrun-advice.com) my travels often involve a race of some sort and always involve interaction with the locals and exploring 'off the beaten track' areas.  All you adventuresses out there will totally understand that!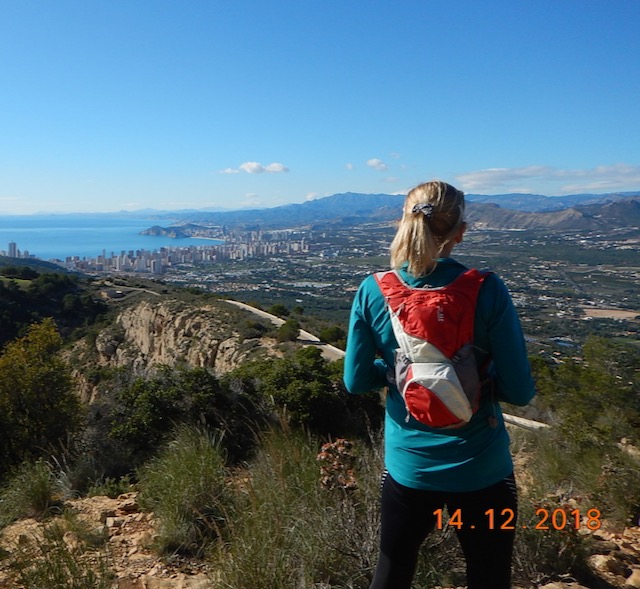 Hiking in Sierra Gelada, Spain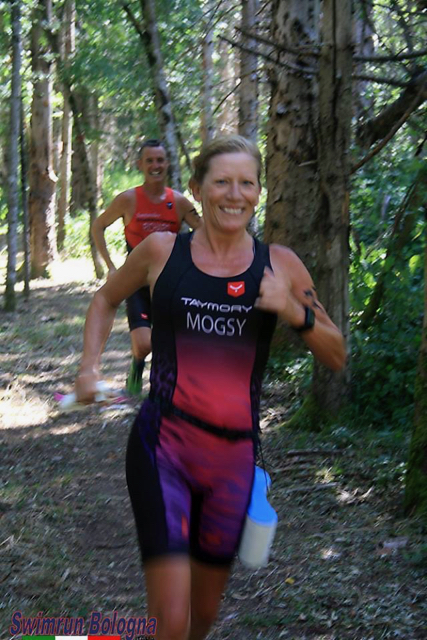 Taking part in the Bologna Swimrun Race, Italy - running through the forest and down to the lake for one of the swim sections!
Australia, New Zealand, Hawaii, California, Mauritius, Barbados, Barcelona, Stockholm, Vienna, Sevilla to name a few of the places I've visited since hitting the big 5 0 !!!
You'll find out about my adventures in Hawaii, ocean swimming with the Maui Masters, getting soaked while on a hike through the rain forest in Mauritius when the Monsoon arrived a month early!
While in Australia, cyclone Brian and cyclone Iris arrived - I seem to attract the dodgy weather!  I had many interesting and varied times while 'down under' - taking shelter in 'Sam Smith's Hut', an old gold miners hut in Queenstown, NZ.  Interaction with the locals in a bar in Cairns which ended up with some very strange conversations after too much of the local wine :)
Fun times in Barbados traveling round the island in the local 'reggae bus' - the best mode of transport in Barbados.  Here's a little taster video from the bus:
I have also recently taken part in a Workaway project in rural France for over 3 months - working on a gite complex and making new, now to be lifelong friends.  I was in the Charente, near the Dordogne border, a beautiful part of France.  www.workaway.info is a great website to look at if you fancy a working adventure.  You usually have free accommodation and sometimes meals included for working a certain number of hours a day - it varies from project to project.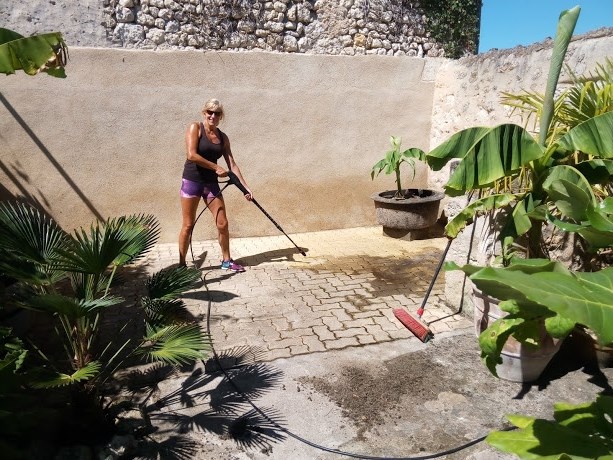 Improving my jetwashing skills in the Charente, France!
Here are a few links to some of my adventures that I've written about so far!
A trip starting at LAX goes via Monterey for the Big Sur marathon to San Francisco to see some lesser-known sights as well as a couple of famous ones.
Read about my 4 week road trip with my 2 teenage daughters in this amazing country!
My visit to the beautiful coastal resort of Byron Bay, and a run up the path to the lighthouse at the most easterly point of Australia.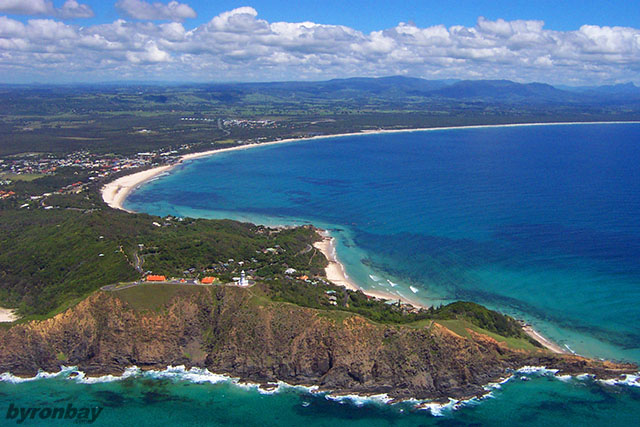 Cape Byron, Australia
Follow my Mauritius Misadventures as a few things don't go quite according to plan on a Birthday trip to the Indian Ocean!
Read about my experiences deep in the Italian countryside at Castiglione dei Pepoli, to take part in a sporting event know as SwimRun!
So don't forget to bookmark the Magazine in your favorites and pop back to join us and find out more about my past adventures and plans for future ones!!
Mogsy (in red) skydiving over Lake Taupo, New Zealand - a real thrill!
---
Founder and original editor of Adventuress Travel Magazine, Carolyn V. Hamilton, explains her motivation to start this website, and shares her travels in her own 'About Me' section below.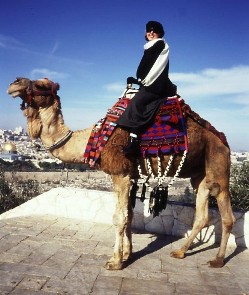 Carolyn V. Hamilton, former editor
All the women I know love the adventure of travel, and we love to share our experiences with like-minded friends.
Some of my friends, like Cam and Bambi and Bonni, have chosen careers that carry them around the globe. Others, like Joyce and Marla and Toni, have found creative ways to get away from jobs on a more regular basis than the standard American one-week-annual vacation.
And what better way to indulge my own taste for adventure than to share my travels as well through an internet magazine?
I never started out to be a journalist. My first job was an IBM Proof Machine Operator for the Federal Reserve Bank. Then there was that stint as a Playboy Bunny at the Detroit Playboy Club…
After two years at Los Angeles Trade-Technical College, armed with an A.A. degree in Commercial Art, I spent a few decades beating deadlines in the Mad Men world of advertising in Los Angeles and Las Vegas.
An entrepreneurial spirit I didn't even know I had led me to start my own ad agency, and subsequently a print communications company specializing in direct response marketing.
It was through the latter company that I had the opportunity to become the founding editor of the regional magazine, Nevada Woman. The journalist in me was born.
I began to get published in other magazines as well: Sunworld, Best Read Guide, Las Vegas Style, Las Vegas Magazine, Bride's, Miami Metro Magazine, and even Elvis International.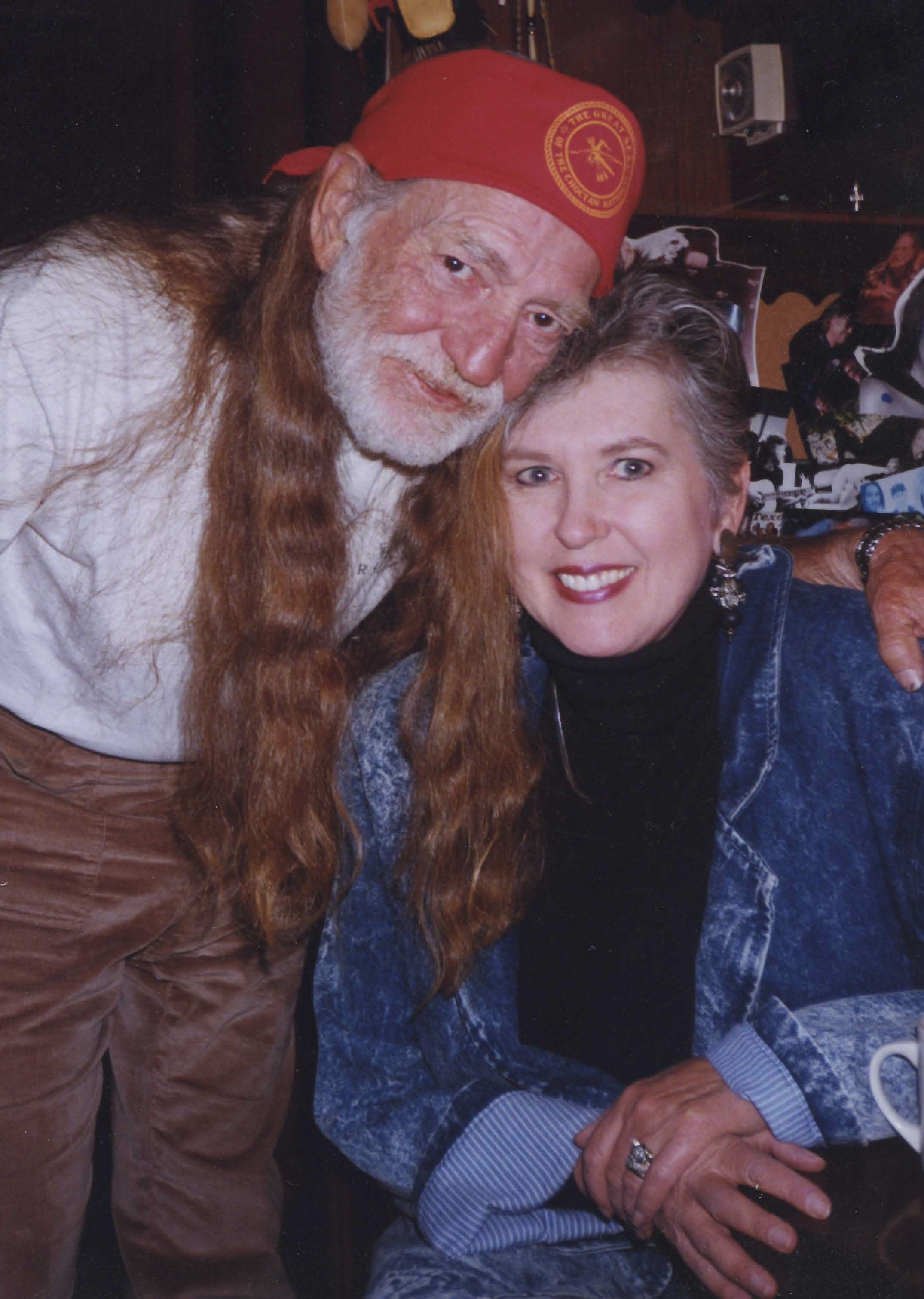 I've interviewed lots of celebrities—loved asking all those questions mom told me were impolite to ask.
I've written about business, news topics, food, gaming, entertainment, and travel. 
In 1999, I threw it all away to join the Peace Corps and landed in Suriname (formerly Dutch Guyana), South America. Think half way between Devil's Island and Jonestown.
After a year doing "rural community development" in an Amerindian village on the northeast corner of the Amazon basin, I was transferred into the capital, Paramaribo There I was assigned to the public relations office of STINASU, the Suriname Foundation For Nature Conservation.
That experience led me to write "Elisabeth Samson, Forbidden Bride a fiction based on the true story of Suriname's first black woman, a rich 18th century sugar plantation owner, to get legal permission from the Dutch to marry white.
I've been writing and art journaling about my travels ever since.
Oh yeah, along the way there were a couple of husbands, pets (a Poodle, three Border Collies and four parakeets in various colors), and two beautiful stepdaughters, adventuresses in their own ways.
There's also a B.A. in Liberal Arts from Antioch University, Seattle and a certificate for my tile at Seattle's Pike Place Market hanging on the wall. Somewhere in a filing cabinet are also a bunch of design and communication awards, significant of my 9 to 5 life.
Happily, that 9 to 5 part ended when I emigrated to make my home up in the Andes in Cuenca, Ecuador. 
At the same time I discovered SBI--SiteBuildIt!-- a powerful internet-business-building site that made it possible for me to create www.adventuress-travel-magazine.com. Now I get to write, travel, and just generally live the "laptop lifestyle."
adventuress-travel-magazine.com is a happy culmination of many of my passions. I'd love to hear your comments or ideas for the magazine.
.......Former Editor Carolyn V. Hamilton
Thanks Carolyn for your input and the history of the magazine!
---