Adventuress History
Just about everywhere you look, you can find a woman who strikes you as a true adventuress.
History and film are no exceptions.
Imagine the heroic women who have tip-toed, rampaged, danced and otherwise stepped through the pages of history.
Cleopatra, Isadora Duncan, Marie Curie, Dolly Madison, Marie Antoinette, Eleanor Roosevelt, and Elizabeth I are some adventuresses who come to mind.
It's a shame we weren't very much exposed to them in school. But now, through the internet and books and film, we can meet the women who survived exploration, wars, primitive medicine, and settlement to fascinate us today.
Mabel Hubbard, the Woman Behind the Telephone. Maude introduces us to Mabel Hubbard, the wife of Alexander Graham Bell. read more
Janice follows the trail of Joan of Arc, ending in Rouen, France. Janice follows the historic trail of Joan of Arc, ending where Joan died, in Rouen, France. read more
The Amazing Amazonienne, Isabela Godin The story of the earliest known woman to travel the length of the Amazon--in the 18th century--is a story of love and tragedy read more

Miss Alida, a Freedom Celebration in Suriname Before a slave woman from an eighteenth-century Suriname sugar plantation escaped into the jungle, she read more
---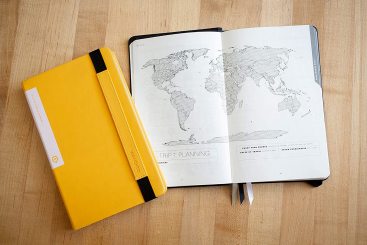 PLAN YOUR NEXT ADVENTURE!
We recommend the WANDRED Travel Journal and Planner as your ideal aid for a memorable trip - BUY YOURS HERE!
---
---
---