How to Plan a Trip
How to Plan a Trip Overseas! Read about tips, tricks and pitfalls HERE.

I love planning my next adventure. Even if the trip is still someway off in time, I still get a buzz from looking at maps of the world and getting inspiration for places to go. My first step of all is to write down a short list of the main contenders, maybe as many as 10.

I used to do this on pieces of card 6 inches by 4 inches, to make up a little 'deck of cards' of my possible destinations. And then I could write notes on the back of the card. Then I tried using a spreadsheet on my laptop computer, but I 'missed' my cards.

Nowadays I use a proper Travel Planner. I love this one that's available from Amazon, and I recommend it.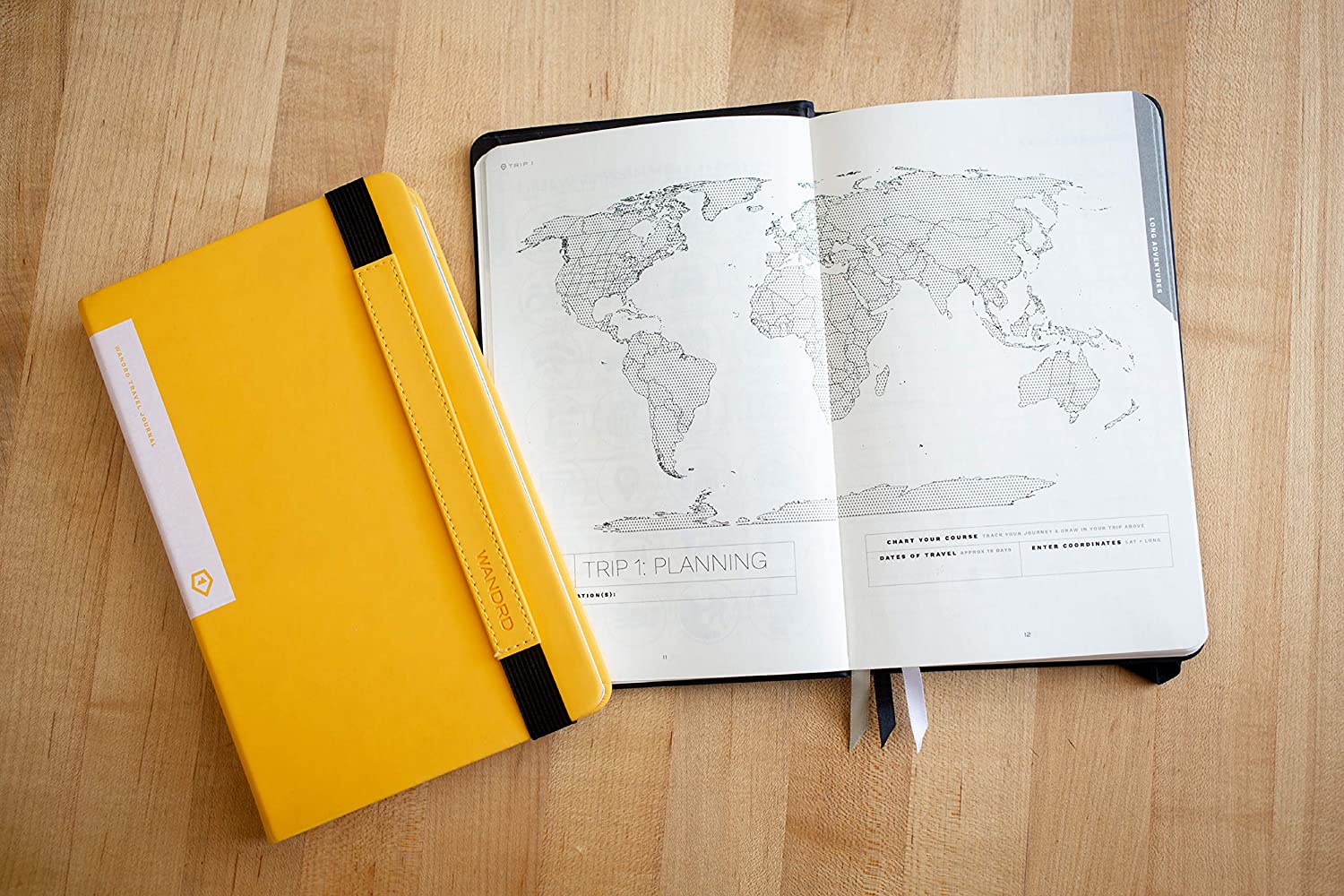 How to Plan a Trip
The Basics
When you are planning a trip or an adventure, there are some essentials to consider at the very start.
The very first thing to consider is how much money and how much time you have at your disposal. There's no point in thinking about a trip to the other side of the world when you only have 2 days and $500 available.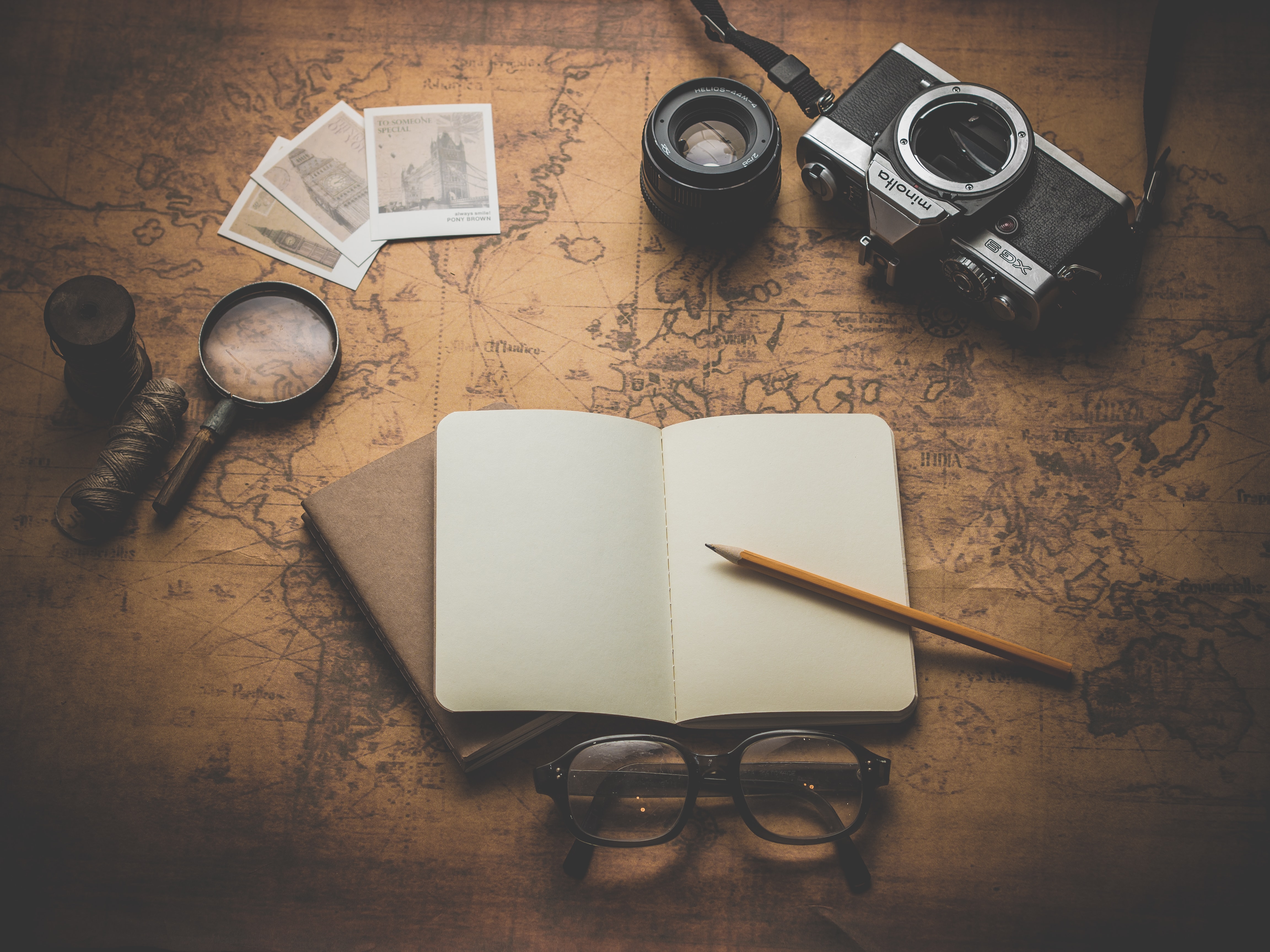 The costs involved in planning a trip include;
The cost of getting there
The cost of staying there - your accommodation
The cost of staying there - food and drink

The cost of getting around - excursions and sight-seeing.
The cost of any extra items you may need for this trip.

Next, the 2 most important things to consider are the time of year you want to travel, and where you want to travel. There are 2 reasons for this;
What is the climate like in that country at that time of year?
How are the travel costs to that country at that time of year?
And don't forget - you need to research the specific area that you intend to visit. The climate within a country can vary wildly depending on prevailing winds, monsoon season, altitude and coast orientation.
So you MUST decide FIRST on the month you want to travel, and then check the climate of that month in the precise destination  you want to go to.

For example, when I planned a trip to Mauritius, I wanted to go in the first half of February. I checked the climate for that time of year, and the wet monsoon season usually starts in March. So far, so good! Unfortunately, the monsoon arrived early that year, and we spent 3 days trapped in our accommodation doing jigsaw puzzles!

So, even the best laid plans can be upset by bad luck, but it helps to have a plan in place to start with.

How to plan a trip
Where to go?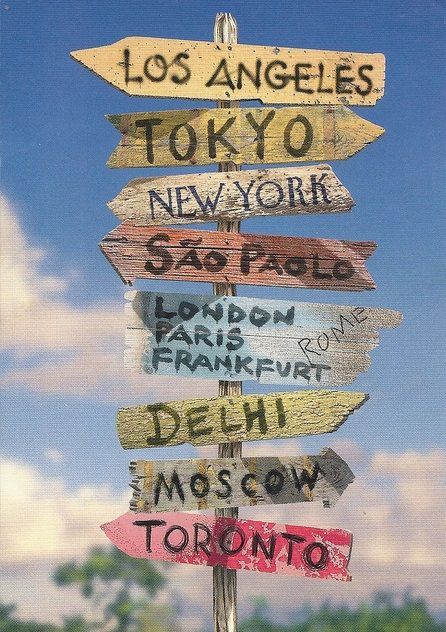 Type of Trip
When thinking about where you want to go, you have a number of possibilities.

City - a city break downtown, like N.Y. or London.

Beach/coast - like Hawai'i, the Maldives or French Polynesia.

Activity - maybe to sky-dive, go rock-climbing, or white water rafting?
Cultural - Perhaps you want to see the Cistine Chapel, or Oxford, or Florence?
Combo - you can do 3 days in a city followed by a beach break, in say Singapore or Malaysia.

Mode of Transport
Once you have decided on a budget and the amount of time, and then on the time of year and checked the climate, you need to think about how to get there.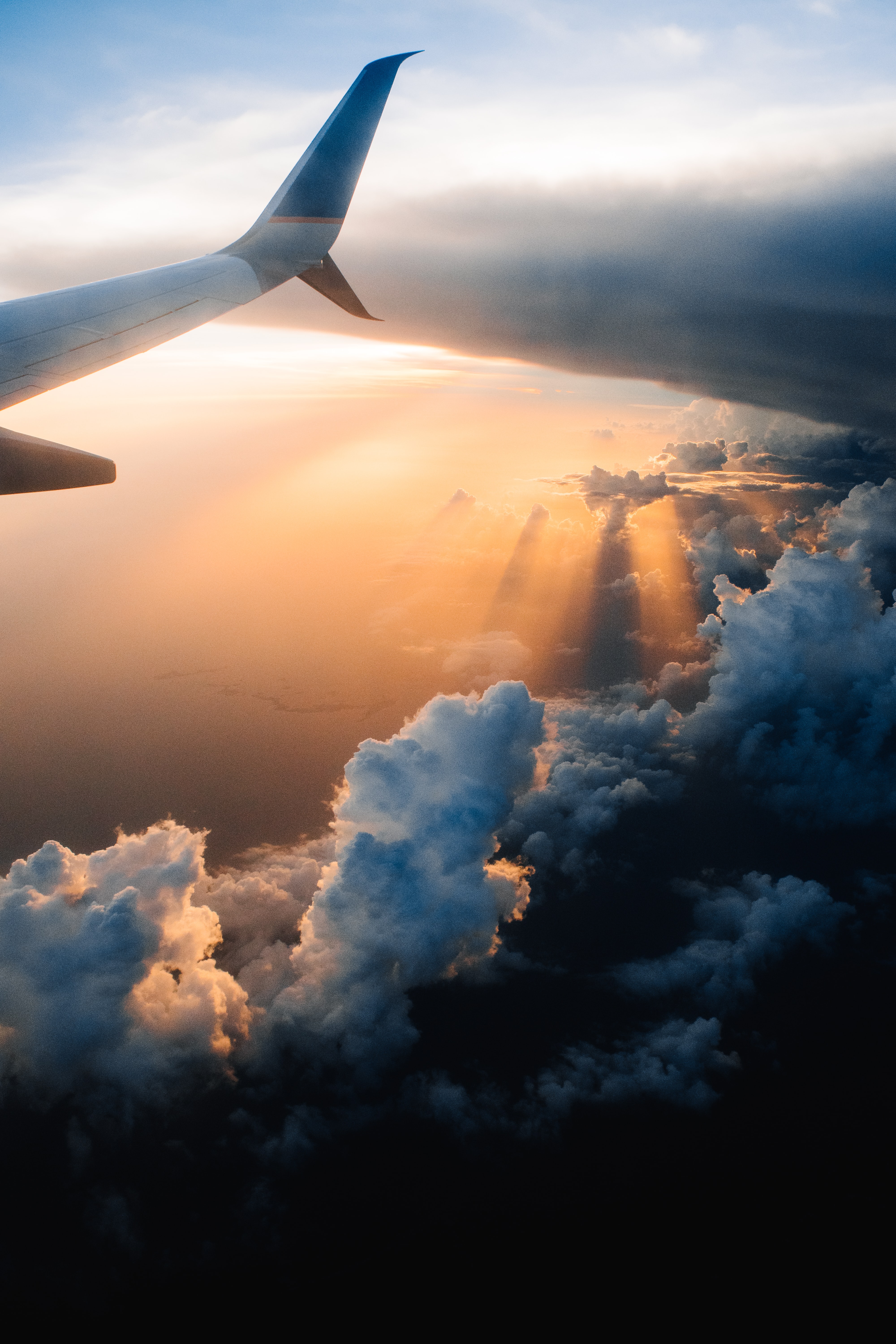 Fly
Taking a flight to your destination is usually the quickest way to get there. You are more likely to get the cheapest fare by booking as far ahead as possible, at least 3 months before your planned departure date. You are also more likely to be able to snag an extra-legroom seat, although this usually costs a bit extra.

Train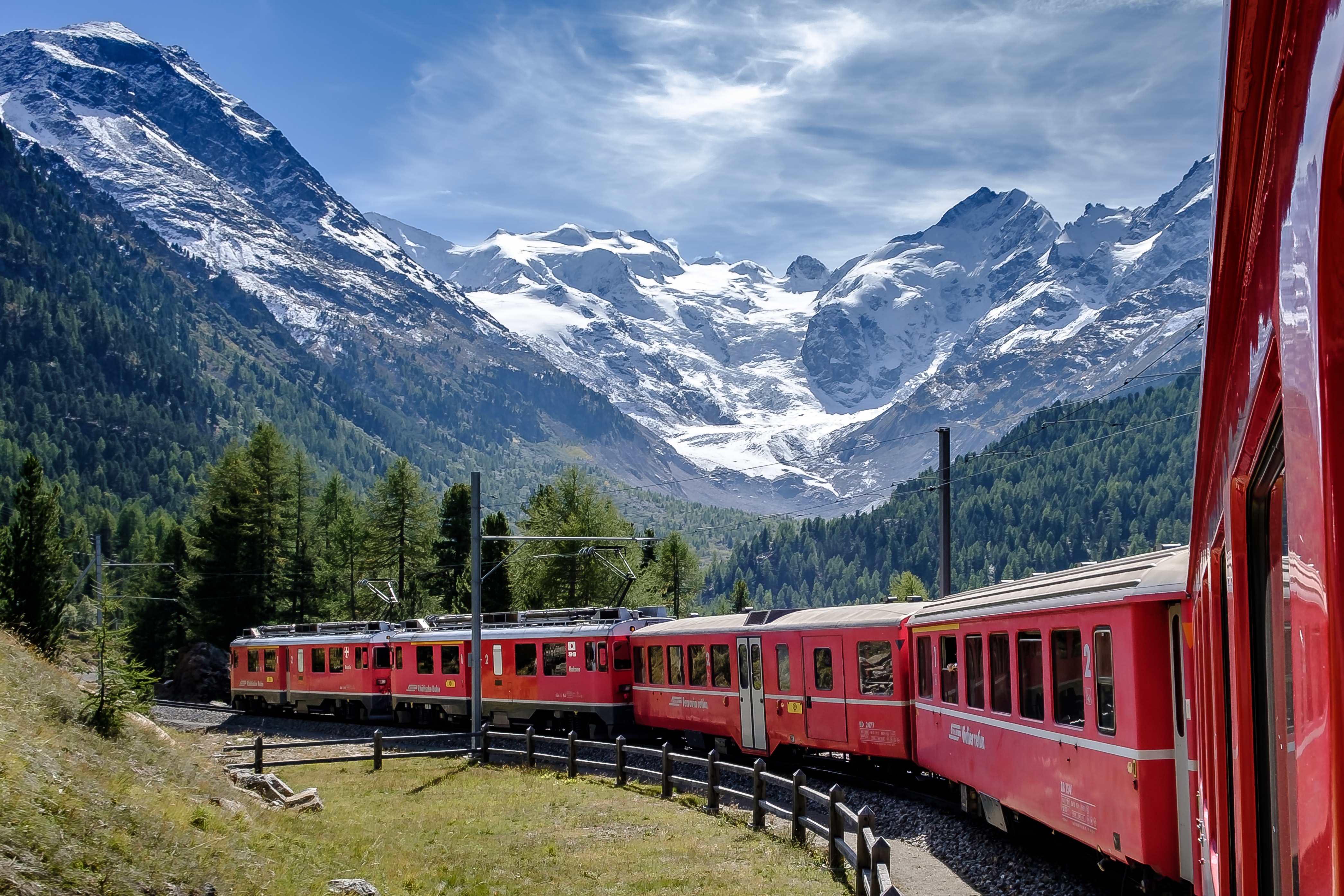 Bernina Express Switzerland
Taking the train is ideal if you want to stop off at several places on the way, for example a European city tour. It's obviously slower than flying, but you depart and arrive near the center of each city, you have much more room to move around compared to a plane, and there's generally more to look at outside!  One of my favorites is the Bernina Express in Switzerland.

Bus
Taking a bus or coach is probably the cheapest way to travel, and many long-distance coaches are very comfortable. One example is the coach from Buenos Aires in Argentina to Valpairiso in Chile, over the Andes.

Drive
For maximum convenience, you can drive yourself, either in your car or in a motor home. You have lots of room for your personal stuff, and you can go pretty much where you like on a whim.

How to Plan a Trip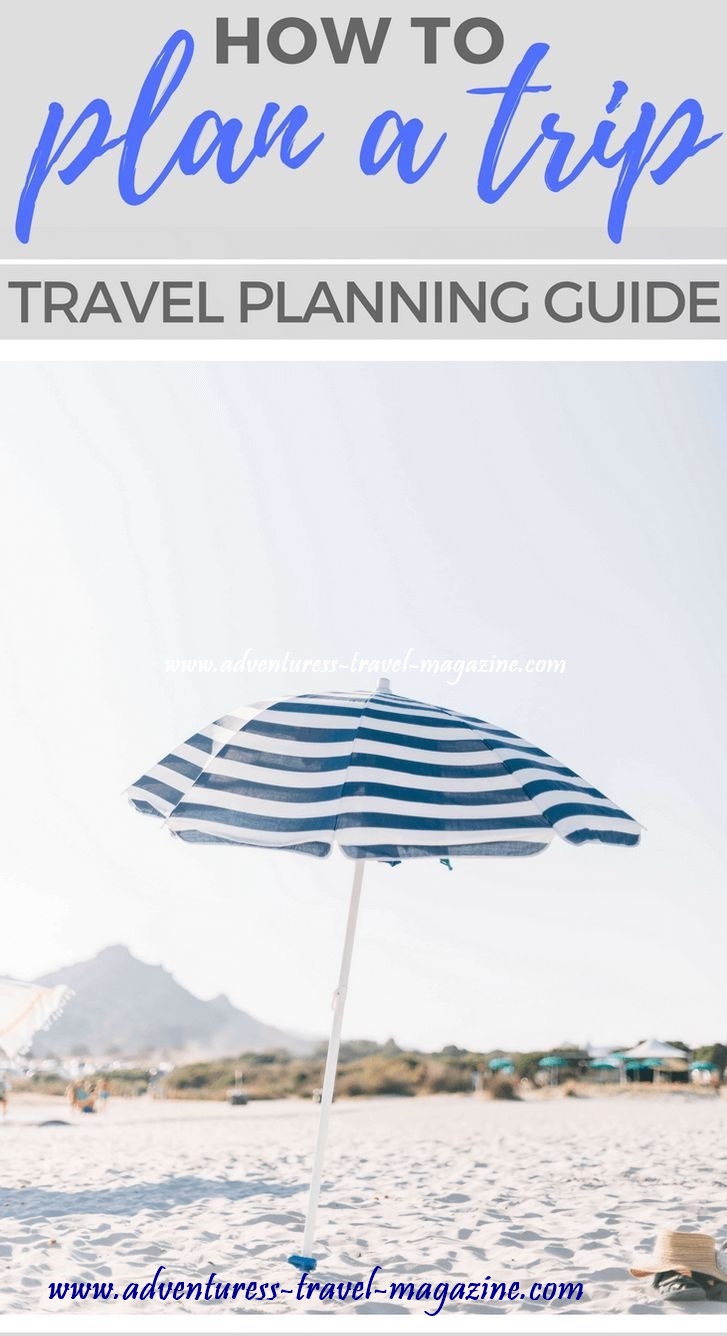 Accommodation
And as if you didn't have enough choices to make already, you also have to decide on the type of accommodation you want to stay in. Some options include;

Backpack/hostel
Glamping
Airbnb/self catering
Hotel
Luxury
Motorhome
Backpack / Hostel

Staying in backpacker's hostels may not sound so attractive to single women traveling solo. But you have choices - you can stay in an all-female dormitory, or some hostels have single rooms where you have the place to yourself. It's worth doing some research here, as a hostel is usually the cheapest accommodation to be found!

Glamping
Glamping involves staying in an up-market tent that has been prepared in advance, with a nice bed and carpets. If you like the idea of camping, but don't want to get your hands dirty, then glamping may be the way to go.

Air BnB
Using a service like Air BnB offers you many options. At one end of the scale you can still stay in a single room in a shared house with a shared bathroom, while at the other end you can hire an entire 8-bedroom villa in a stunning location! We usually look for a place to ourselves with our own bathroom, which usually gives us more room at a lower price than staying in a hotel.

Hotel
A hotel is always an option, of course, especially for a 1 or 2 night stay. For short stays or just 'overnighting' on a longer trip, we're happy with a basic hotel without any frills. However, if you're planning to stay for 3 nights or longer then it's nice to have a choice of restaurant or 2, and a lounge/bar! I nearly always use Trivago or Booking.com to search for accommodation.

Motor Home
Traveling in a motor home/campervan is something that many people enjoy, as it gives you the ability to go almost anywhere, with all your personal stuff on board! On the negative side, there's a significant upfront investment to buying that Winnebago - or maybe consider renting one for a few months.

The Open Road!
Cruise Ship
The final accommodation option is to take a cruise. Going on a cruise ship has several things going for it, especially for over-50's in a foreign land; on board ship, everybody speaks your language. There's a medical officer to look after passengers. Food is usually great, and you don't have to do any cooking or washing up! And all at the same time, you get to see several ports of interest, depending on your route.

I have even read about older adventuresses deciding to stay on a cruise ship instead of checking into a retirement home. They are looked after, get all their meals, medical attention, lots of company, and travel the world!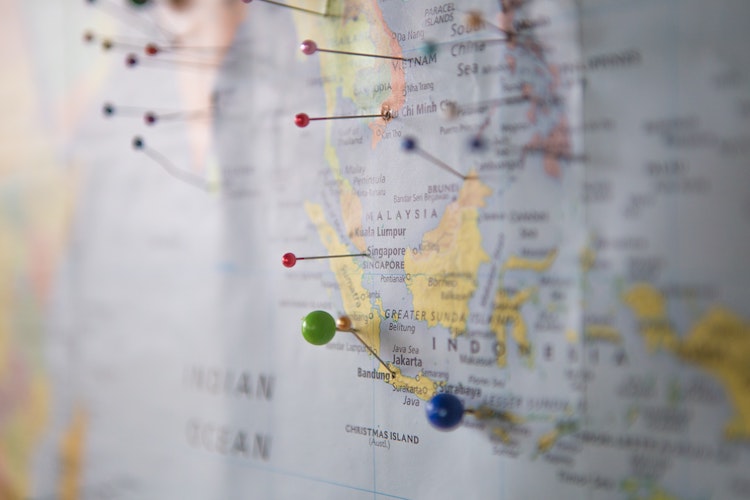 Where will you go?!
Research your Destination

Books - guide books with maps included are good. We like the Lonely Planet series of books.
Online - Searching the web can bring up lots of information, but be sure to check the date it was written and the credentials of the writer!
Social Media - Facebook, TripAdvisor and many others can be sources of information, but take everything with a pinch of salt - double check the info against other sources.
Note points of interest you don't want to miss. I always search for the 'top 10 hidden gems' of any place I go. They may not be the top tourist attractions, which means they are less busy, BUT they are frequently really interesting!

Do you have friends with local knowledge? It's well worth contacting anyone you know in the area. They may have been where you are planning to go.  They may know someone there who can help with accommodation for you.
Visa and Passport, driving license, shots

No matter where you are traveling, there are some precautions you can take to help you when things go wrong. The further away from home you will be, the more important these things become.

Even if you're only visiting some place a 50 mile drive from home, the most basic requirement is some form of identification. For most people this will be a driving license. If you are driving, you will need to carry your driver's license anyway. But what if you lose it?
Here's where planning can help.

I recommend getting a high-quality scan of your driver's license, and then printing off a high-quality photocopy as well as emailing yourself the scan. That way, you have the original in your purse or wallet, you have the photocopy in the glove box of your car, and as a last resort you can go to your email and open up the scan that you sent to yourself.

If you are traveling overseas, you will need a passport and sometimes a visa too. I recommend scanning the photo and personal information pages of your passport, and email a copy of the scan to yourself. If you lose your passport, or it is stolen, you will be able to recover your scan at your own email at an internet cafe, police station or your country's consulate.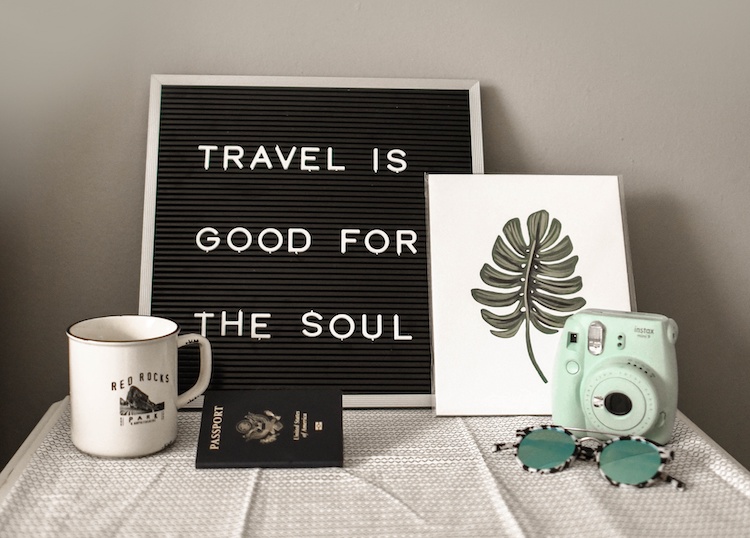 While you are planning your trip, you should check the embassy website of each country you want to visit, and check to see if you need a visa. If you do, you can usually apply online for an electronic visa. But sometimes you have to send your passport to the embassy to get a physical visa stamp.

I recommend reading this page at the U.S. State Department for traveling overseas.

You can also get an International Driver's license before leaving the U.S.A.

Languages Spoken
Be sure to check what languages are spoken in your destination. It is DEFINITELY worth learning several simple phrases, to get you started. I recommend learning the following;
Hello
Good Morning / Evening
I would like a coffee / wine / mineral water / with ice / beer
Yes / No
I would like a table for one / two
May I have a menu please
Thank you

Cultural Matters
In some countries it is forbidden to consume alcohol. In other countries, there is a degree of flexibility; visitors may consume alcohol, but not in direct view of the locals. I remember a trip to Morocco, where the restaurant on the street would only serve me a beer if it was in a large teapot, and poured into a teacup, so that passers-by would not see obvious alcohol consumption.

In some countries, women should cover their shoulders and knees when in public. And even on a beach, topless sunbathing is not allowed. Be sure to check the local laws and customs BEFORE you book your trip!

Money Issues

Check on what the local currency is, and what the exchange rate with your home currency is.  Then you have an idea of what things are costing in the street, shops and restaurants.

Check on the tipping policy for the area - in Spain it is not usual to tip in restaurants and bars. Only foreigners tend to tip, but not the Spanish. In the U.K., the standard rate for a tip is 10% of the final bill, in a restaurant, but not in a bar.

Tell your card companies you're going traveling. Make sure your credit card issuing company knows that you will be using your card in the countries you intend to visit - and have a back-up card, incase things go awry with your first choice!
In addition, it's a good idea to have  a pre-paid credit card. This looks like and works like a normal credit card, but you have to 'top up' the card before spending with a pre-payment. So, if your card is lost or stolen, the thieves can only spend what's left on the card - assuming they can break the security before you cancel the card.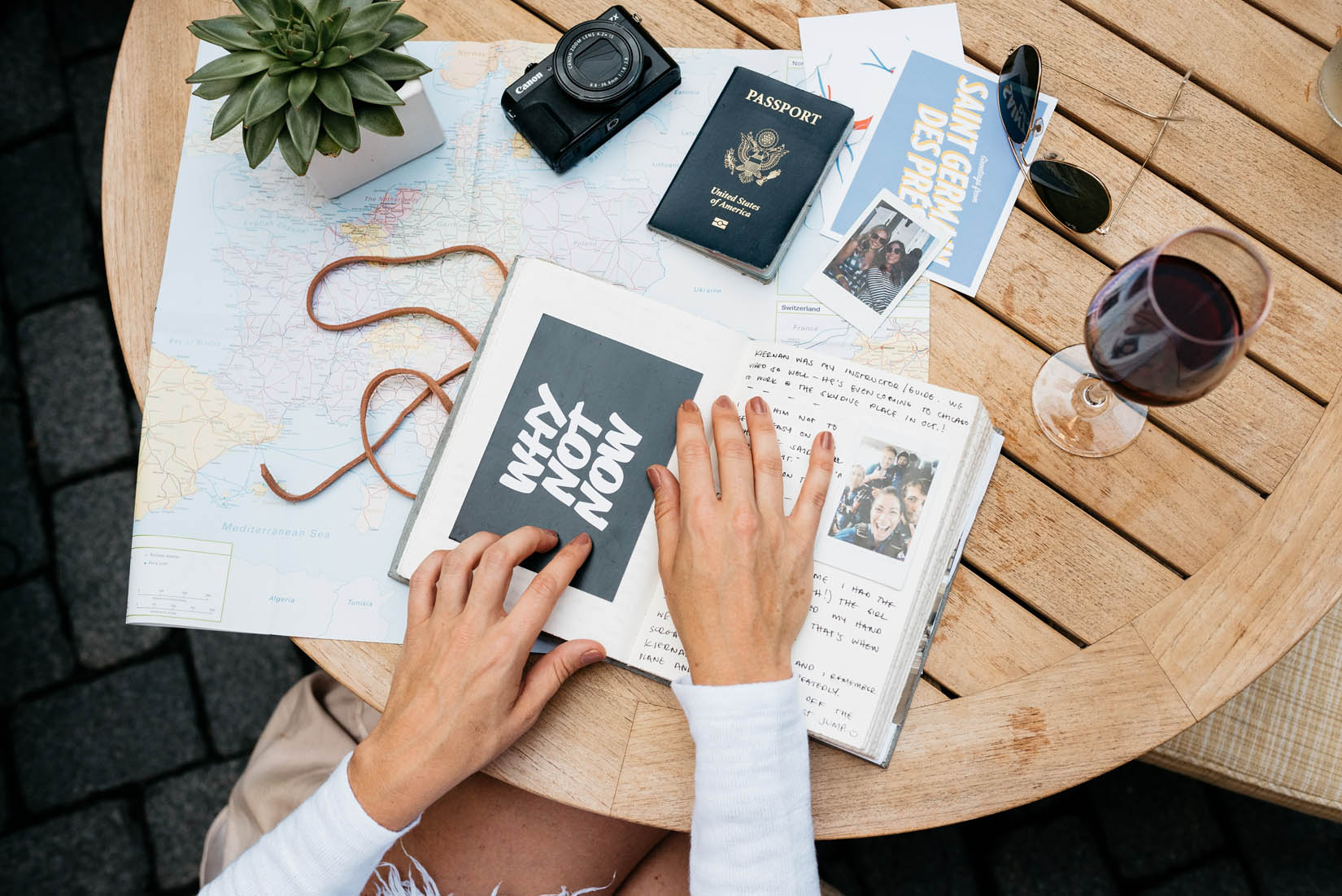 Insurance
Travel insurance is essential, and the cover you may get through your credit card company is usually minimal. So getin touch with your local insurance guy, tell him or her where you're off to, and get a quote for comprehensive travel insurance. It will be worth it! It may even be a life - saver.

Equipment

Here are some ideas for bits of equipment you might find useful, depending on your destination and travel style;
Camera,

Walking socks and hiking shoes,

Sun hat and sunglasses,

A backpack,

She-wee,

Waterproof and shockproof watch, even a GPS watch
High factor sun skin protection,

 Travel wash & dry shampoo,

Compass and emergency whistle,

waterproof bandage/First Aid kit,

Your personal drugs,

A dollar bill hiding place,

chargers and adaptors for your devices,
A water filter if drinkable water is suspect.

Packing Tips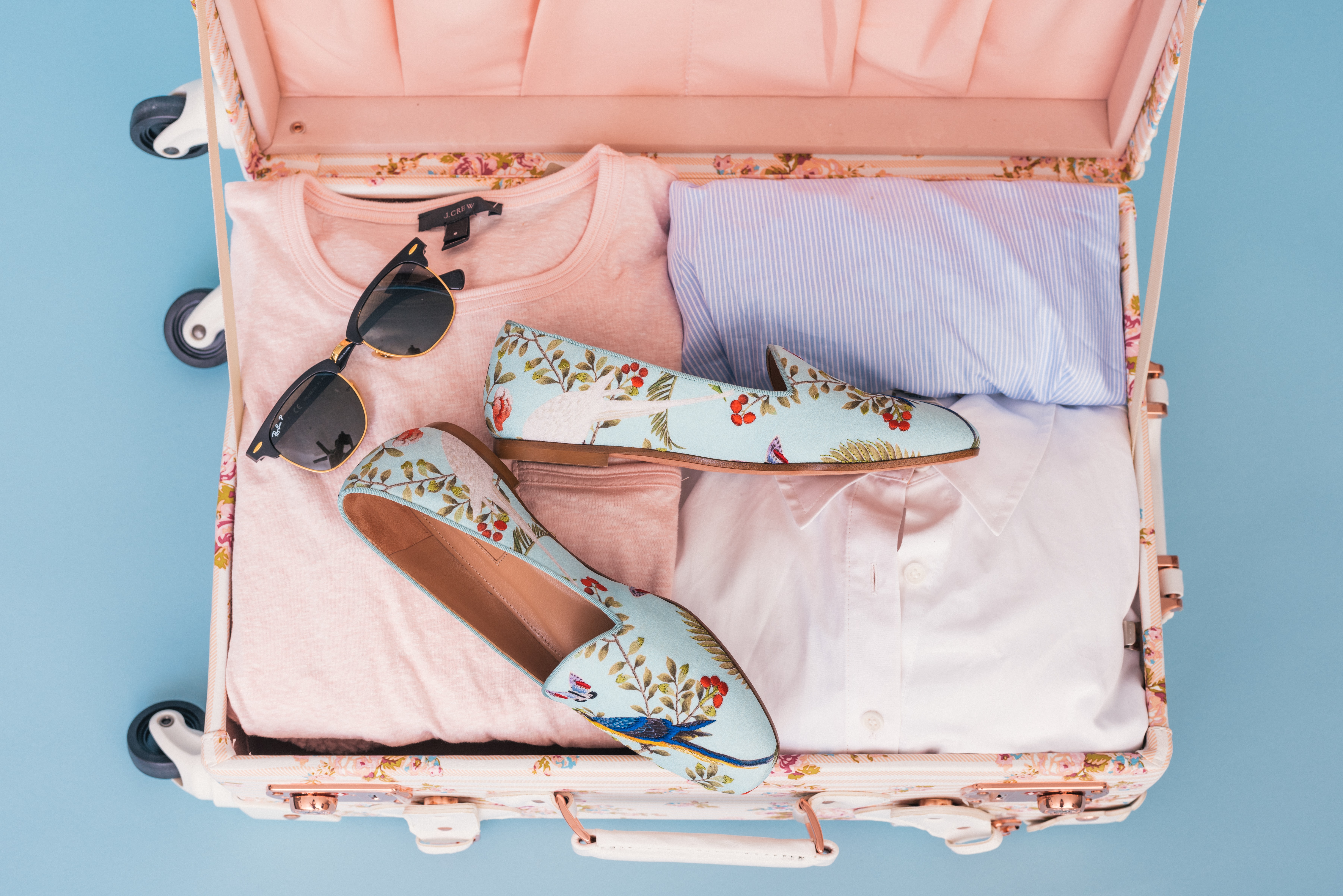 Include a sheet of paper with your name and accommodation address inside the case, and in a small closeable tag on the outside. DO NOT PUT PERSONAL DETAILS SUCH AS photocopies of passports and credit card inside your case!

Many seasoned travelers recommend rolling your clothes carefully when you pack, to help reduce creases and to take up minimum space inside your bag.

Weigh Your Case!
It's a good idea to weigh your case before you to to avoid any excess baggage fees when you check in for your trip!
A digital luggage scale like the one below is great as it's portable, accurate and easy to read - CLICK HERE for more information and the best price.
Portable Digital Luggage Scale
I hope you have found these travel tips useful when it comes to planning your trip. Please check back for updates and new recommendations -
- But the most important tip is below . . . .

ENJOY YOUR TRIP!

---
---