Search for Stories by Country
Here you can search for stories by country,  listed below alphabetically

Where would you like to go?!
If you are looking for a particular country, just scroll down the list below to the country you are interested in. You can search for stories by country, and see which stories and travel tales are listed. Then just click on the link to read more.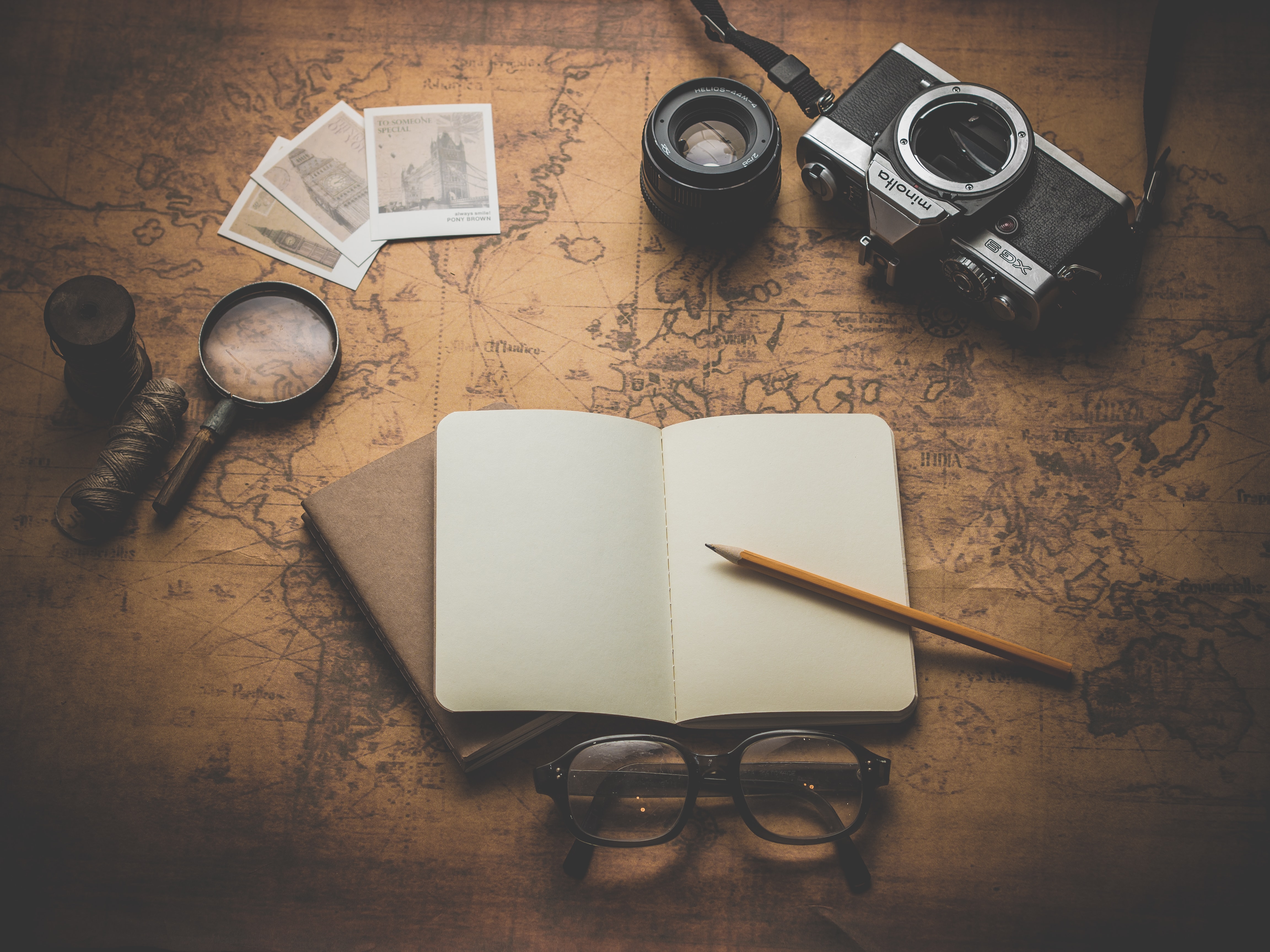 Get planning!
Albania
Hitchhiking in Albania with Jayne Dear
Argentina
At The Bottom Of The World In Ushuaia, Argentina
Australia
7 Tips for Traveling Australia on a Tight Budget 
How Rachel enjoyed the Australian Islands
How to Travel in Australia With Your Family
T is for Tjapukai, a theater experience in Cairns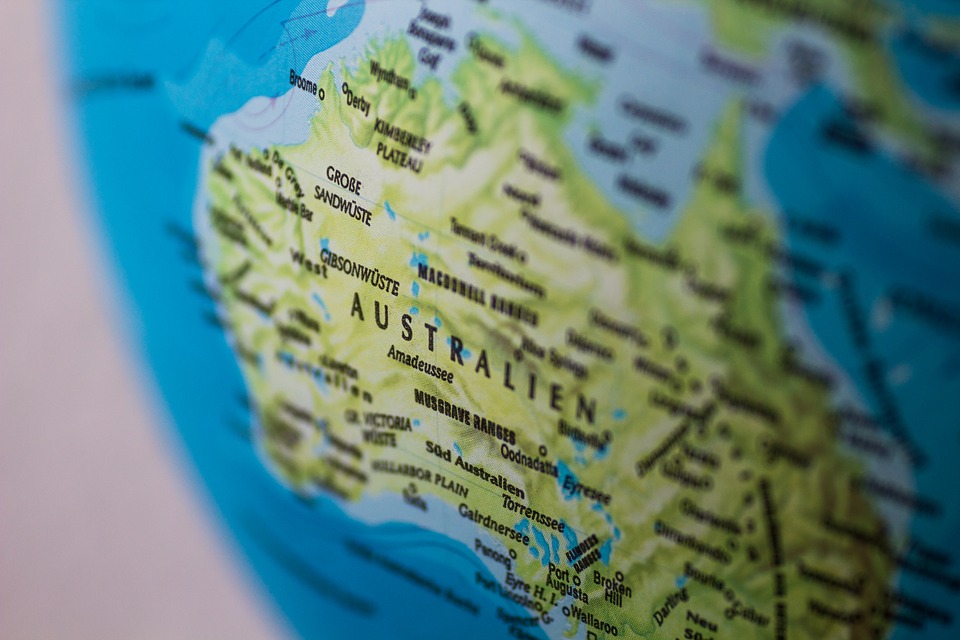 Canada
Falcon Ridge Ski Hill & Falcon Trails Resort: What was old is new again 
Mabel Hubbard, the Woman Behind the Telephone
Prince Edward Island, Maritimes: In the Steps of my Acadian Ancestors - part 1
New Brunswick: In the Steps of my Acadian Ancestors Part 2
Nova Scotia, Maritimes: In the Steps of my Acadian Ancestors Part 3 
Farm Fest & grasslands in Saskatchewan 
Navigating an Adventurous Outdoor Vacation with a Disability (in Sooke Bay, British Columbia)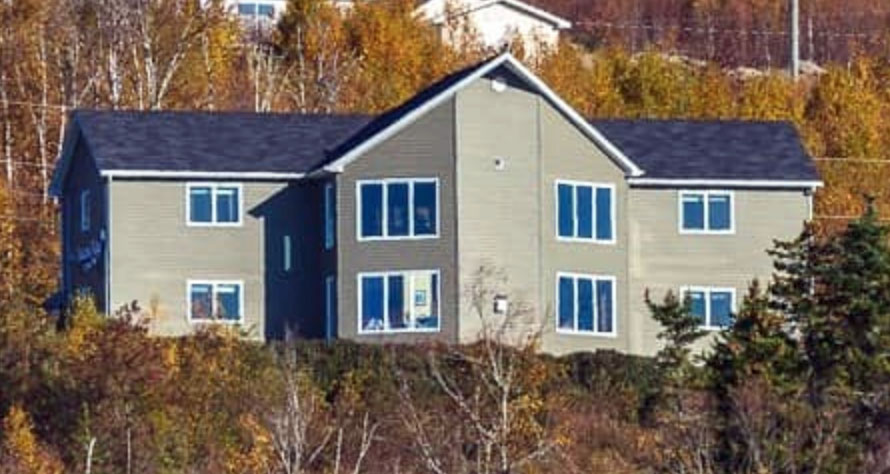 Falcon Ridge Resort
Search for Stories by Country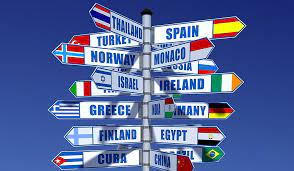 Where will you go?!
Caribbean
Tina floats in a spa in the British Virgin Islands 

Midwest Seniors Run Away From Home
Da Best of Grand Cayman, Yooper Style, Eh? 
TINA PAUL reveals all about traveling today in PUERTO RICO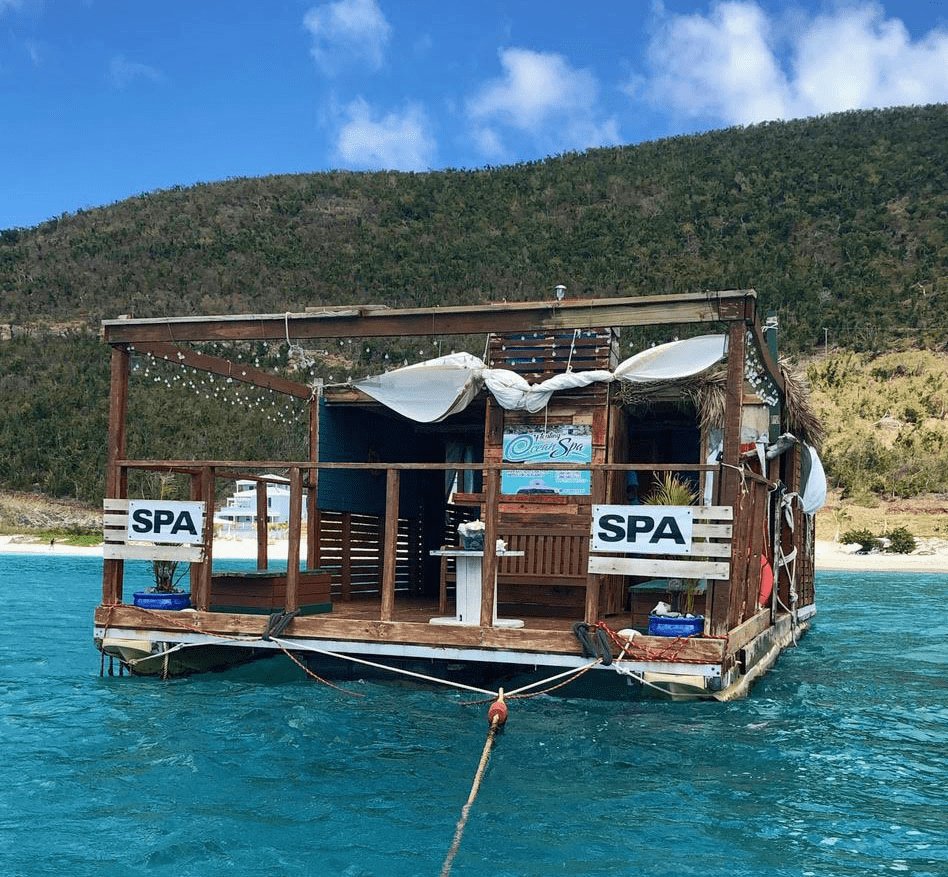 Floating spa in the BVI
Chile
Exploring German settlement at the German Colonial Museum in the Lake District of Chile, South America
China
Read about former editor Carolyn V. Hamilton's river cruise on the Yangtze, where she taught english lessons to the crew.

Colombia
The Foam and Greasepaint of El Carnaval de Negros y Blancos in Pasto, Colombia 
How to make Colombian empanadas: The Empanada Experience 
Croatia
Christine's European break in Split, Croatia
Croatian Peka Among the Vines on Vis
Cuba
Czech Republic
Denmark
"Taste" of Hygge – Nordic Cooking with MasterChef Karsten Kroman 
Ecuador
Hosteria Izhcayluma in Vilcabamba
An Ecuadoreana Remembers Growing up in Cuenca    
Ayahuasca Experience: When a Bucket is Your Best Friend
An Ayahuasca ceremony at Gaia Sagrada, Ecuador
Loretta's Galapagos Snorkeling Scare
Chasing the World-Famous Orchids of Ecuador
French cooking on the coast of Ecuador
H is for Hostal Nights in Ecuador
Egypt
Manya explores Egypt, Ancient Art and the Upper Nile
England
Getting It Together - Janice Van Cleve plans a trip to England following the pandemic!
France
Janice follows the trail of Joan of Arc, ending in Rouen, France.

Janice Explores Paris' Île de la Cité 
Cruising the Canal du Nivernais in Burgundy, France    
In France's Burgundy Wine Country with Gutsy Women Travel 
Marla takes her daughter to the Ritz in Paris 
Germany
In Bavaria, Germany, racing down the mountains of Schliersee

Janice's first day exploring the old city of Nuremberg, Germany
Obereisenheim in the Franconian countryside
Great Britain
Penguins and the British in the Falkland Islands
Greece
Delos, center of the Greek universe

Going Downhill in the Island of Crete's Samariá Gorge
Haiti
Thanksgiving In Haiti, a Comedy of American Errors
Honduras
Honduras – the Lure of Copan Ruinas
Copan Ruinas, a typical Central American town 
Search for Stories by Country
India
Joyriding in a Jugaad in Rajasthan

How to get a Visa to India - online!
Only in India – Adventures of an International Educator 
Ireland
Sumptuous Spa at the Shelbourne Hotel in Dublin, Ireland 
Israel
An Unholy Day in the Holy Land 
Italy
An Italian Adventure with Mogsy in Castiglione dei Pepoli

Lost in Venice: Avoid These 7 Mistakes
Canyoning near Lucca, Italy—Hanging from cliffs…Why not? 
Bicycle Touring in Rome - 84 degrees and sunny
Japan
SQUEAKY WHEELS - Travels with my Daughter by Train, Plane, Metro, Tuk-tuk and Wheelchair 
Jordan
Biblical sites of Jordan, from a Photographer's Eye
A Stay at Sara Luxury Camp, Jordan and a Trip to Wadi Rum
Lithuania
Exploring Lithuania's KGB Museum 
Mauritius
Follow Mogsy's Mauritius Misadventures, as a few things don't go quite according to plan on a Birthday trip to the Indian Ocean!
Mexico
Teaching English in Los Cabos, Mexico - after a seven year break!

Taste Tropical Mexico in Your Own Kitchen

How To Take That Cruise When He Hates Cruises - Mexican Riviera
Morocco
Remembering Kathy Kriger's vision for a real Rick's Café in Casablanca

A Visit With a Nomad Berber Family 
Namibia
Fifteen Hundred Miles Of Bad Road: On the Road in Namibia
Search for Stories by Country
Nepal
New Zealand
Lord Howe Island Sailing Getaway in the Tasman Sea
Poppies Vinyard, Winemakers Extraordinaire in New Zealand 
Mogsy's trip to North and South Islands on a 4 week Adventure!
The Marlborough Sounds in South Island, featuring Punga Cove Resort.
Follow Janice Van Cleve on her adventures from Los Angeles to Auckland, North Island!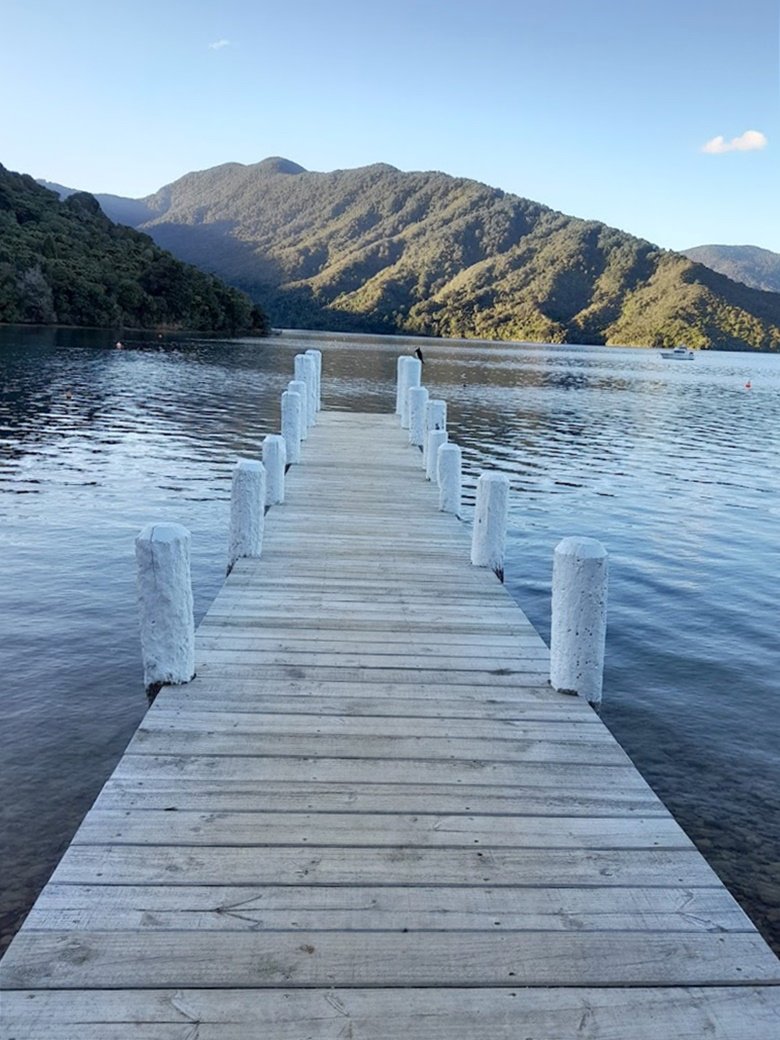 Camp Bay jetty at Punga Cove
Nicaragua
Isla de Ometepe: Dirt Bikes and Volcanoes
Norway
Sleeping in Northern Norway's Kirkenes Snow Hotel
Oman
The Luxury Spa at Shangri-La Barr Al Jissah Resort Muscat
Panama
A Visit with Panama's Indigenous Emberá People 
Peru
Erin Coyle hikes the Inca Trail to see the UNESCO site of Machu Picchu
D is for La Doctora, Linnea Smith
Lin Schneider: Living the ex-pat life in Peru
Portugal
Lunch at Portugal's Monte Negro Stud Farm
Leave Your Heels Behind: A Road Trip to the Algarve in Portugal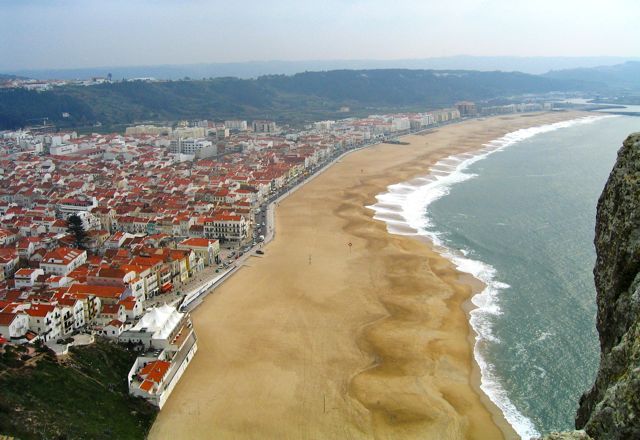 Nazaré beach and town
Scotland
5 favorite things about Scotland's Island of Skye
Bagpipes and Beans in Scotland
South Africa
A colorful cooking experience in Bo-Kaap, South Africa
Shari's South African Safari Adventure
Spain
A Jeep Tour of Can Bas Winery, Barcelona
A whimsical look at Parc Güell, Barcelona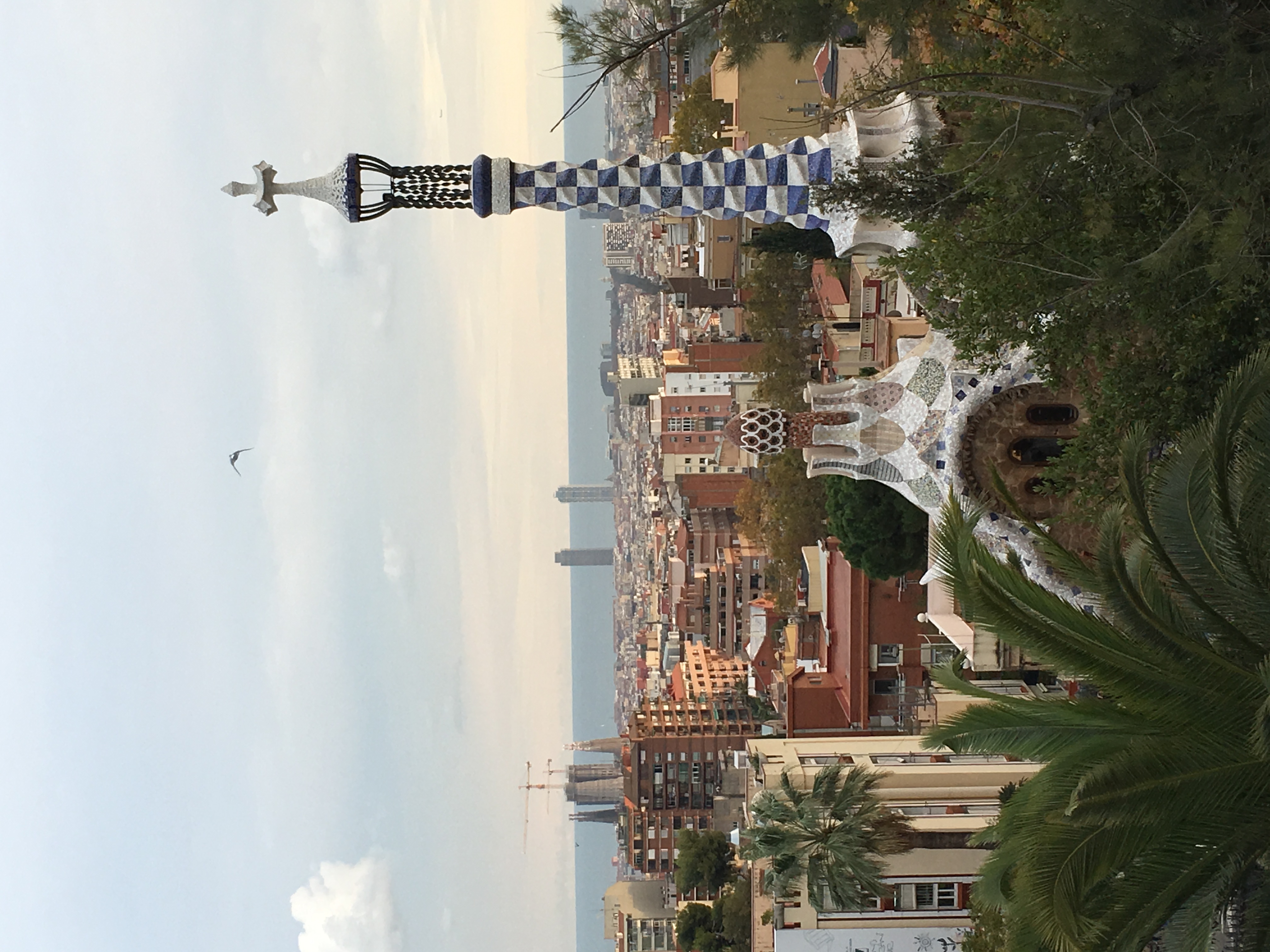 Barcelona skyline
Suriname
Miss Alida, a Freedom Celebration in Suriname
Switzerland
Cliffhanger meal at Aescher restaurant in Switzerland's Alps
Taiwan
Taipei Travel Art Journal featuring the National Palace Museum
Thailand
Exotic Adventures in Thailand (Eating Bugs is Optional)
Exploring Bangkok With No Agenda
A few travel art journal pages from Thailand
Turkey
Istanbul: How I Became a Purse Vigilante

Adrift in a Hot Air Balloon Over Central Turkey
United Arab Emirates
A Luxury Spa Break In Abu Dhabi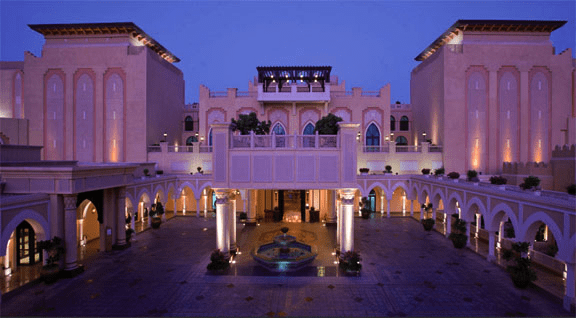 Abu Dhabi Resort
Uruguay
Carnival in Montevideo, a Way of Life
USA
A pub crawl adventure in Brooklyn, New York.

A Visit to Agustin Inn, St. Augustine, Florida
Discover the Utah National Parks and Utah Mountains
San Francisco Bay Area, via Monterey for a Marathon!

In and about Old Town Albuquerque
Lomi Lomi at the Hapuna Spa by Mandara
Chasing sunrise 1,048 stairs up Koko Crater, Oahu, Hawai'i

Key West, Florida – a "radical sabbatical" experience 
A day at the Zoo: Seattle's Woodland Park -  
Sixty days, fifteen national parks and 10,000 miles with five people and camping gear

An Oasis in The Desert of Death Valley, CALIFORNIA    

Baseball, Burial Grounds, Brown Water & a Lobster Roll in BOSTON
Joeann's Budget Friendly Guide to HAWAII'S BIG ISLAND

Sailing on Penobscot Bay, MAINE – Recharge, reconnect and celebrate!

ST. LOUIS' Gateway Arch Thrill Ride

LOS ANGELES' Griffith Park Observatory
Shangri-La, on the island of OAHU in Hawai'i
Below the GRAND CANYON Rim: Mules make the trip to Supai Tunnel a real adventure
Anne's Winter Holiday in the Outer Banks of NORTH CAROLINA 

Against the Wind at TOMALES BAY
Trisha has a tubing adventure on the WISCONSIN RIVER

Traveling to MOUNT VERNON, George Washington's Historic Plantation Home 

Paniola (Cowgirl) for the Day in Waipi'o Valley, HAWAII 
MacArthur Place Country Inn & Spa CALIFORNIA

Exploring WASHINGTON STATE's Kitsap Peninsula
Linda Lou's GRAND CANYON Hummer Adventure
Fiesta Santa Fe and the burning marionette Zozobra

A Visit to the 5 Utah National Parks
Vatican City
I hope you found some interesting travel stories, and some inspiration for your next trip!  Don't forget to Contact Us with your story from around the world.

---
---