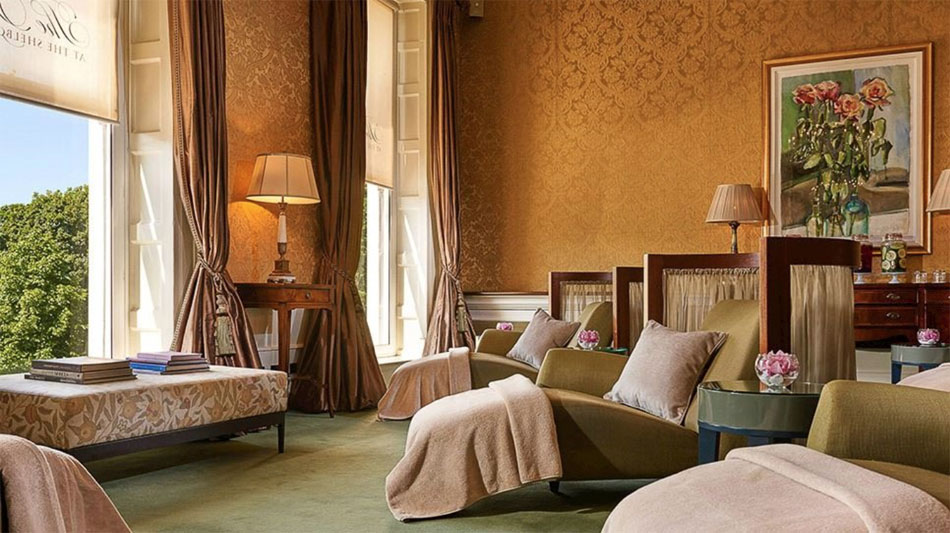 Sumptuous Spa at
the Shelbourne Hotel
in Dublin, Ireland
When you travel 5,000 miles from home, it's a relief to be so warmly greeted and welcomed into the calm, cave-like space that is the entry to the Spa at the Shelbourne Hotel in Dublin, Ireland. 
Truly a shelter from the blustery rain and cold of Dublin in January, the lighting, temperature and mood of this reception area is calm and nurturing. From the moment of entry, you'll consider it a great place to hibernate. 
A spa attendant guides you through different aspects of the spa. It's only a half stair down to the state-of-the-art gym.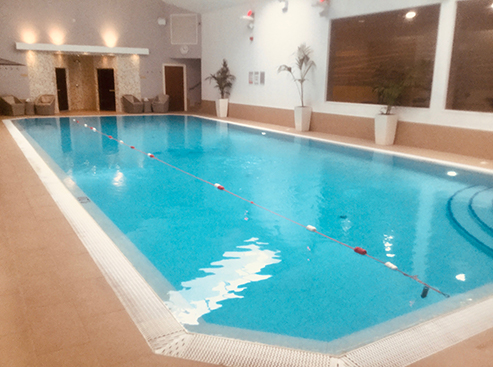 The swimming pool at the Shelbourne
Another half flight of stairs takes you to the Olympic size swimming pool. Sauna and steam rooms at the far end with a rainfall shower in between. Down the stairs to the Ladies and Gentlemen's Changing Rooms.
The Ladies' Changing Room has separate areas for (2) toilets, (4) showers (equipped with shampoo, conditioner and body wash) and changing. Each guest receives her own locker with personalized code, robe, flip flops and towel. Be certain to ask for an additional towel should you use the pool and need one. Whilst they're not stocked in the locker room, they are freely available upon request from the front desk. 
Hair dryers and make up stations with shower caps, Q-tips and cotton balls are at your disposal. Combs are usually available upon request.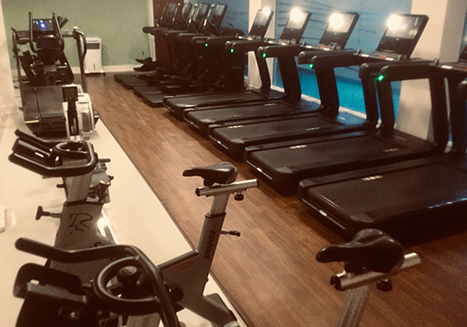 After leaving your outer gear behind, go to the gym to work out. They have the latest equipment, 5 ellipticals, 2 spin bikes, 2 regular bikes, 1 rower, and one new machine that looks like a treadmill with an elliptical bend, the latest technology for joint protection whilst running. Wrapped around the pool, the weights area includes hydraulic machines as well as free weights. Mats for stretching available in both sections. There's even a studio for classes, provided for an additional fee, should you be so inclined. 
Or jump into the pool to complete your daily laps. This captivating pool contains a single lap lane for dedicated swimming. The remainder available for less intentional swimming or family's cavorting. 
Access to the gym and pool is available one hour prior to and two hours after your treatment. I highly recommend using the gym prior so that you can avail yourself of all the Relaxation Room has to offer after your treatment. I'll even arrive "a little" early so I have time for the gym, the pool and a shower prior to massage. Want to be clean for my treatment.
This spa offers deep tissue, Swedish, and hot stone massage as well as facials.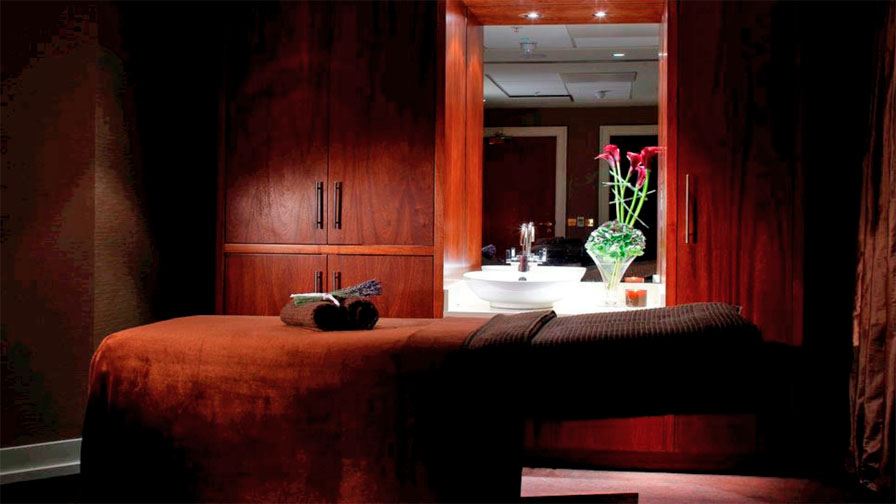 The massage treatment rooms are compact with a bath sheet for cover, compared to the American flat sheet. The therapists are well trained in draping.
The soft scent of sandalwood wafts through the room as the therapist ministers to your muscular woes. After consultation with your experienced masseuse, you'll be lavished with the requested pressure throughout, with regular check ins to confirm it meets your needs. They take it as a great compliment if you fall asleep during treatment, gently awakening you, if necessary, to turn to complete the treatment.
Massage over all too soon, they ask if you require the bathroom. No? Avail yourself of it anyway so you have no reason to leave the Relaxation Room early.
Follow your masseuse through the peaceful salon to the surprisingly bright Relaxation Room with sumptuous seating on two rows of four chaise lounges, some with privacy screens and headphones, facing large windows overlooking St. Stephen's Green. 
While not usually the most relaxing thing, to be sitting facing traffic on one of the busiest streets in the city, the soundproofing on the windows is quite good and it's so cozy and warm in this bright, airy room, it allows you the time and opportunity to pity the poor people out there not being given the same opportunity to have this experience.
Paper cones containing sweet banana chips, juicy raisins and walnuts are available by the mint/orange/cucumber infused water, which we bypassed for the selection of nine Ronnefeldt teas (one black, one green, severen fruit flavors), a company specializing in manufacturing tea for 195 years.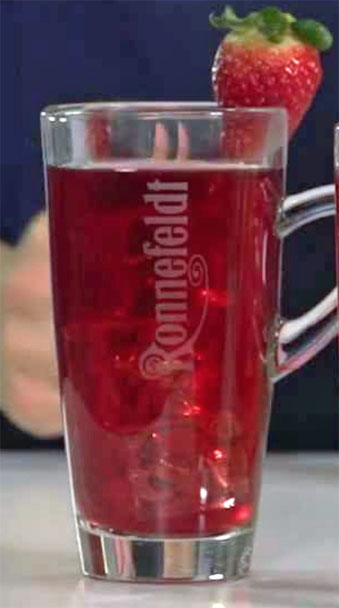 Settled in our chaise lounges, relax and explore with your eyes – the four tiers of crystals on the chandelier, the large ottoman with 15 magazines and a smattering of fashion and lifestyle books, or the beautiful hearth and mantle of the fireplace. The flowers on the hearth change seasonally. My favorite so far? The mixed bouquets. The orchids are pretty, too.
The quiet grace with which a "snack plate" is delivered exemplifies the service of these kind ladies, to amplify your comfort without becoming a distraction.
The plate contents: a delightful amuse bouche, a dollop of honeycomb ice cream, a glass of strawberries and blueberries or blackberries and a light cranberry juice cocktail.
Each step moved us closer to rest, relaxation and rejuvenation.
Just what you require to achieve any other missions in the city center. 
If you feel the need to beautify prior to departure, make arrangements with the salon. Hair, nails, and hair removal all available. I had my first experience with "threading" here.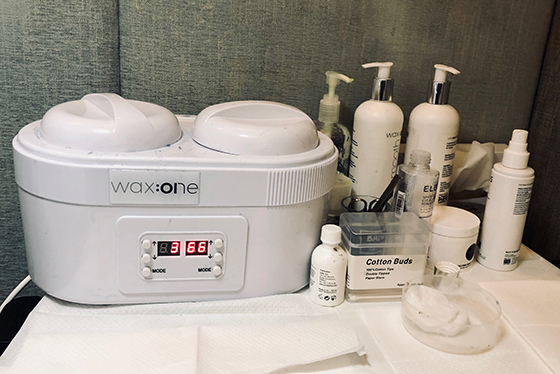 The aesthetician gave me the choice of threading or wax. I asked for her suggestions.
She told me some people are equally irritated by the threading as the wax, especially with skin as fair as mine. The price point is the same. 
After detailed discussion, we agreed I'd try the threading, but could switch to wax if it was too unpleasant. It didn't bother me much at all, less than tweezers and faster.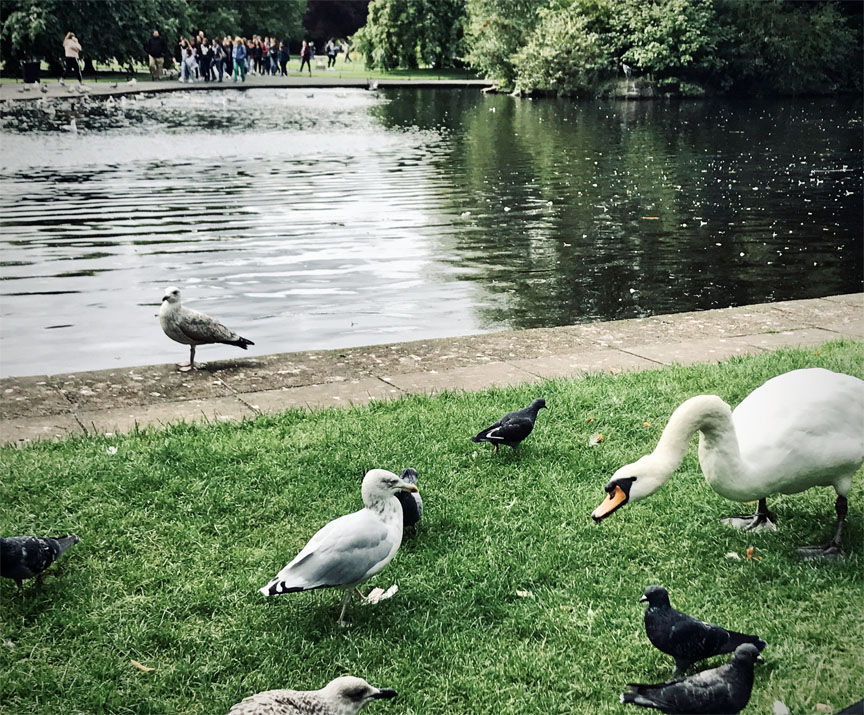 See the swans at St Stephens Green, a city centre public park in Dublin, Ireland.


Visit Dublin and see all the sights. And, when you're ready to decompress, schedule time at the Spa at the Shelbourne. Take your favorite person with you. They'll be glad you did. 
-- Gail Clifford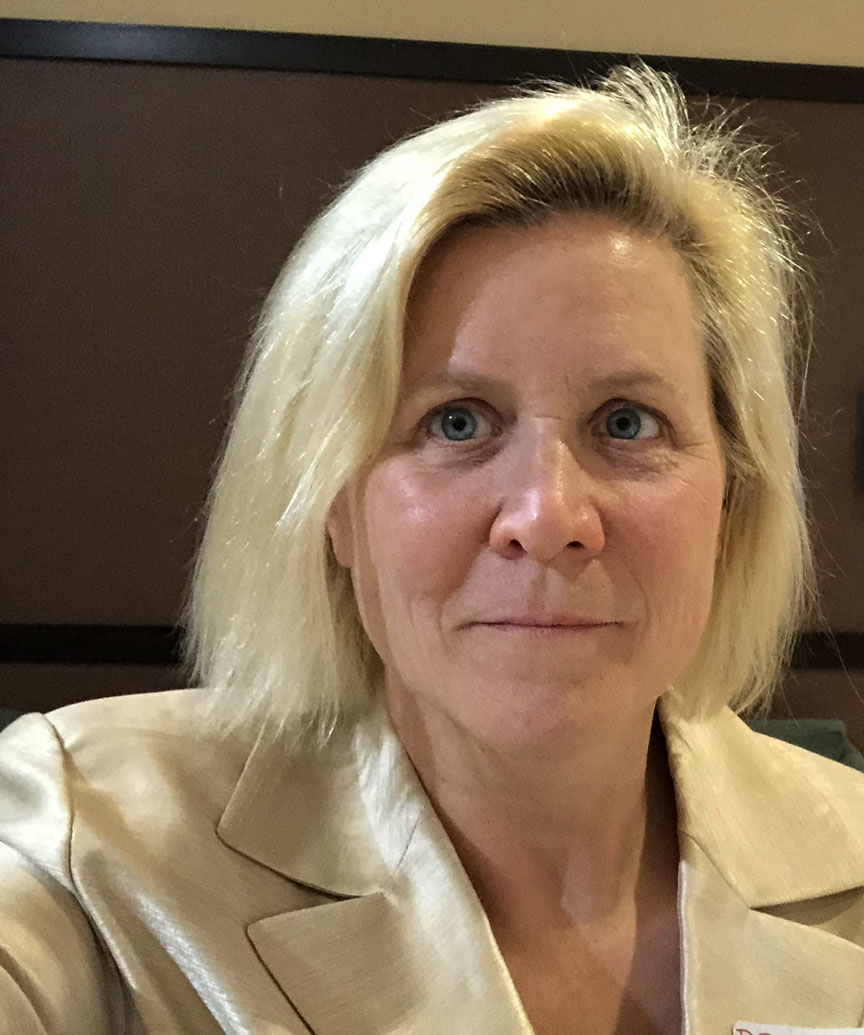 Gail Clifford, MD, a physician for more than 25 years, has traveled to five continents and all 50 United States. An avid traveler, she happily goes on new adventures, especially on birthdays. Multi-generational travel remains a treasured pastime. She divides her time between Ireland and the U.S.
CONNECT WITH GAIL HERE:
Instagram: https://www.instagram.com/abletravelphoto/
Facebook:  https://www.facebook.com/ABLETravelPhoto/?ref=bookmarks
LinkedIn:   https://www.linkedin.com/in/gail-clifford-lioness-649240b9/
Gail's website is www.ABLETravelPhoto.com
---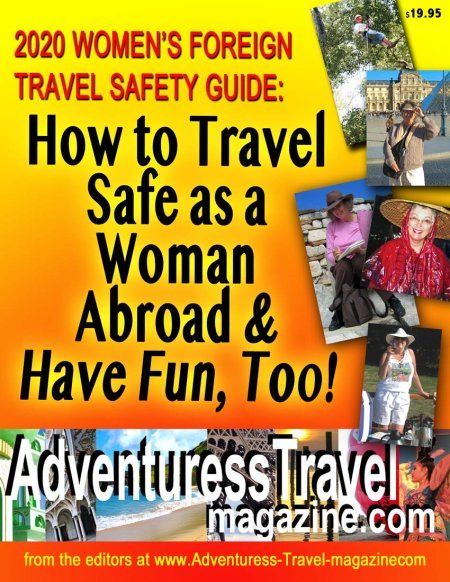 For a limited time, receive a FREE download of our Special Guide, How to Travel Safe as a Woman  Abroad & Have Fun, Too!  when you subscribe to Living the Adventuress Life.

CLICK HERE to get yours now!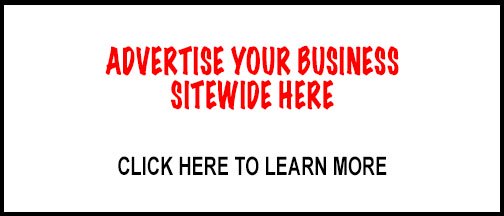 © 2009-2020 SWIFT HOUSE PRESS & adventuress-travel-magazine.com -  All Rights Reserved
To read our PRIVACY POLICY, CLICK HERE