The Foam and Greasepaint of
El Carnaval de Negros y Blancos in
Pasto, Colombia
Standing on the street, I was saturated from head to toe with white foam, flour and the blue greasepaint that a passer-by smeared on my face.
Suddenly an angelic-looking little girl took aim with her over-sized can of foam and sprayed me with yet more "espuma." She turned and with another squirt from her can doused her laughing grandfather.
---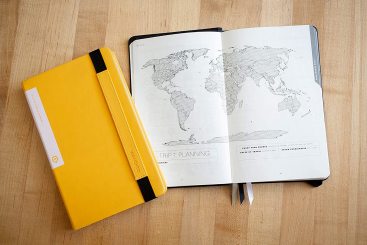 PLAN YOUR NEXT ADVENTURE!
We recommend the WANDRED Travel Journal and Planner as your ideal aid for a memorable trip - BUY YOURS HERE!
---
Such is the playful scene happening everywhere on the streets of Pasto, Colombia during its January 2-7 boisterous festival known as El Carnaval de Negros y Blancos (The Carnaval of Blacks and Whites). This festival is designated as a UNESCO Masterpiece of the Oral and Intangible Heritage of Humanity and a celebration not for the shy or faint of heart.  
As a well-traveled 60-year woman, I had seen my share of staid festivals in other countries that required little more than watching and admiring. I had come to Pasto to take part in a tradition that required audience participation.
The five-day festival celebrates the area's multi-ethnic heritage. In addition to Dia de Blancos, the day of white flour and foam, the festivities also include Dia de Negro, when the younger crowd paints themselves with black greasepaint to honor the Carnaval's 1607 origins that began with the threat of a slave revolt.
To avoid the rebellion, the Spanish Crown gave slaves of southern Colombia's Spanish hacienda owners an annual day off for the Catholic celebration of the Epiphany. The slave population celebrated by taking to the streets with music and dancing and by painting everyone with black shoe polish and soot to endow all hacienda residents with a common identity.
While I could appreciate the historical sentiment, I was still finding flour in all my crevices and decided to watch from the sidelines.
Since 1928 when several traditions were formalized with a parade, additional days have been added to the week-long Carnaval event blending together both indigenous traditions and Epiphany activities.
January 2nd and 3rd are celebrated as Carnavelito and the Parade of La Familia Casteneda, respectively—two days of joyful, colorful parades of folkloric groups, musicians, stilt walkers and dancers from Andean villages all around the region.
January 5th is Dia de Negro.
These events lead up to January 6th—Dia de Blanco, the day everyone claimed was the craziest and most amazing day of Carnaval. I did notice the afternoon before that all the stores in the city center were boarding up their windows.
Pedro, the manager of my hotel, warned me that day that I needed extra cans of foam and protection for my camera before venturing out. Also sun glasses to keep the foam out of my eyes.
"There will be more flour and foam than before in the streets in all previous days of the festival," he said.
Surely it couldn't be more exuberant than what I'd seen already!
At breakfast I queried the owners of the nearby coffee shop. They said the parade of super-sized puppets and floats, called enormes carrosas, would be especially colorful this year—they'd been designed and built throughout the year and provided jobs for thousands of local artisans.
And they said the parade, which began at 9 a.m., would last at least five hours during which time I would be pelted with flour and sprayed with foam by the parade audience.
Lastly they instructed that I needed to shout, "Viva Pasto!" until I was hoarse. They weren't kidding.
As with the two parades of previous days it was an interactive, audience and participant extravaganza of color, music and stunning costumes. The enormes carrosas were as fanciful and beautiful as promised and I emerged from the crowd, hoarse and caked in a ghostly white layer of crusty flour. 
The festivities end quietly on January 7th, the Dia de Cuy—day of the guinea pig. The foam, flour greasepaint vendors disappear. Overnight the streets are cleaned. Exhausted tourists crowd the airport and bus stations and the residents of Pasto end Carnaval with a feast of the Andes tasty, traditional, "microlivestock"—the guinea pig.
—Story & photos by Ann Randall 
Ann Randall is a well-traveled international election observer and independent traveler who now spends at least two months annually venturing to out of the way locales from Azerbaijan to Zimbabwe. She has recently taken up travel sketching as a way to savor the journey in an attempt to see if pictures really do speak a thousand words.  A former high school teacher and staff for an educators' union in Washington State, she now consults and trains for an eco-tour company in Costa Rica; observes international elections and does NGO volunteer work. Her articles have appeared in Travel Post Monthly, EcoTeach Online and Viking Magazine. She blogs about her travels at www.peregrinewoman.wordpress.com
---
---