Art Journal Mexico
The paintings from Carolyn V. Hamilton's Art Journal Mexico

You can't spend years living on the West Coast of the United States and not travel to Mexico! It's just not done... I vaguely remember my first trip to Tijuana and some beach - I think it was called Rosarita - in the sixties. We drove down from Los Angeles, and all you had to show at the border was your drivers license.

I wasn't art journaling then ...  just writing. And over the years those journals were lost. I'm happy to say I still have every art journal. I think they now number thirty-something ...
Here are some of my Mexico pages.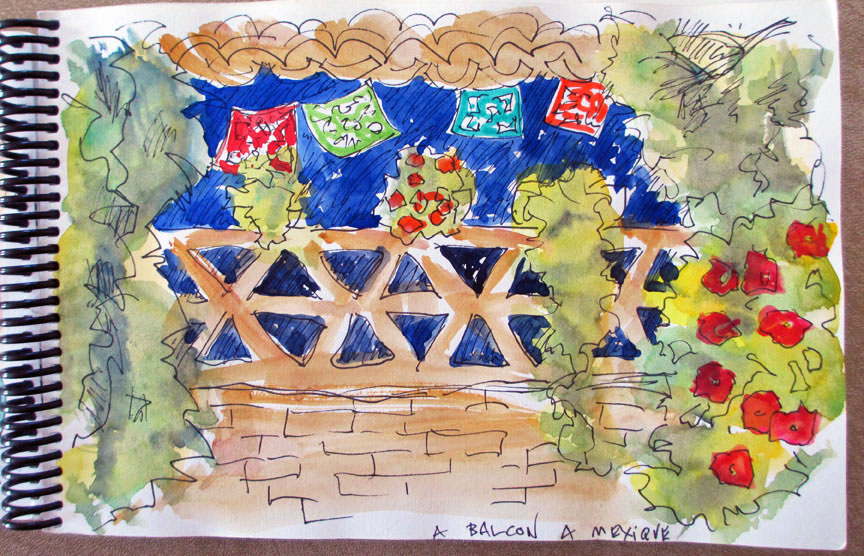 Puerta Vallarta
I loved this colorful Puerto Vallarta balcony with its bougainvillea, banner of square paper cut-outs and interesting brickwork. 
Art Journal Mexico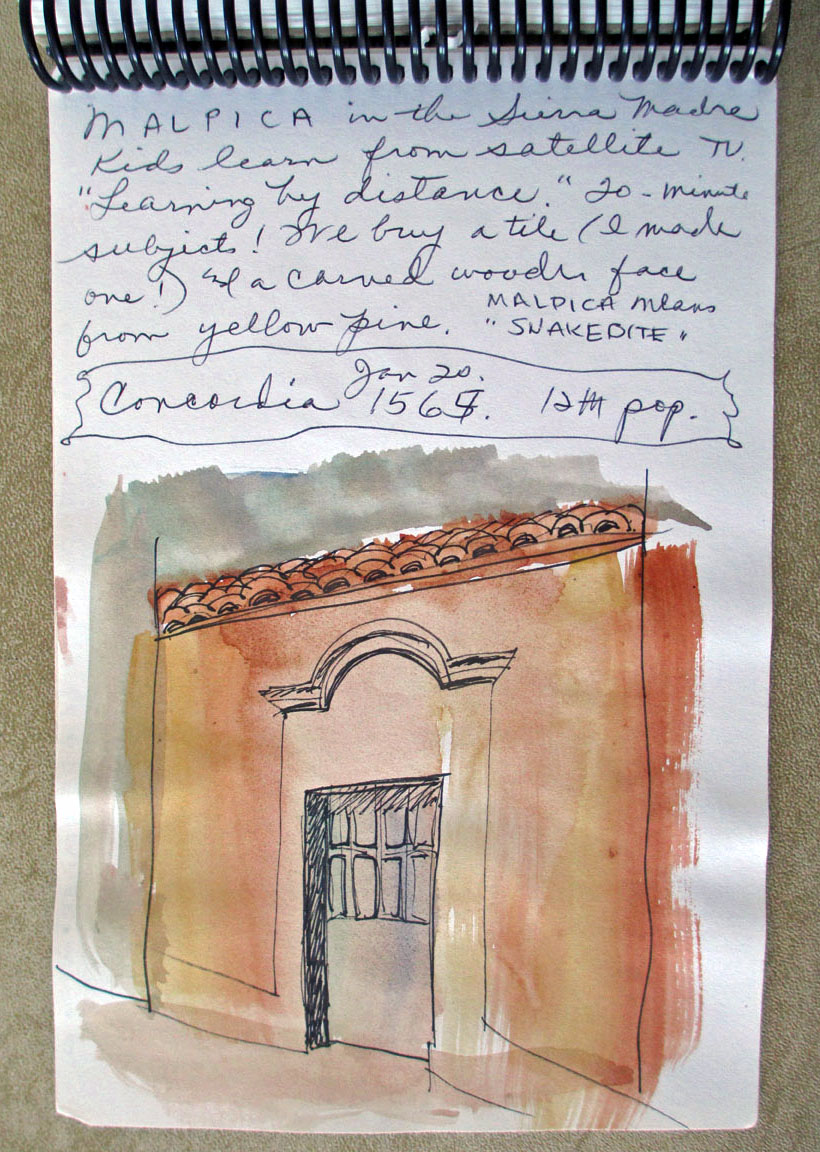 Malpica
Up in the mountains from Mazatlan is the small town of Malpica, in the municipality of Concordia, Sinaloa. Only about 700 people live here in about 200 houses.
Manzanillo
The "official symbol" of Manzanillo is this huge turquoise sculpture called the "Monumento al Pez Vela" or "The Blue Sailfish." At 30 meters tall and 25 meters wide, it dominates the malecon.
It signifies the most important sport in Manzanillo, fishing. Manzanillo is considered the world capital of sailfish sport fishing, with fishing tournaments year round.
The statue  was created by premier Mexican sculptor, Sebastian. A member of the World Arts Council Forum based in Geneva, he has gained worldwide fame designing sculptures using complex geometric shapes.
Locals  call the statue "el camaron" due to its remarkable resemblance to a giant shrimp.

Art Journal Mexico
Mayra
On the beach at Mismaloya, just south of Puerto Vallarta, I met some charming teens, and one agreed that I could sketch her. Sketching in an art journal attracts interest and is a wonderful way to connect with locals. This is Mayra.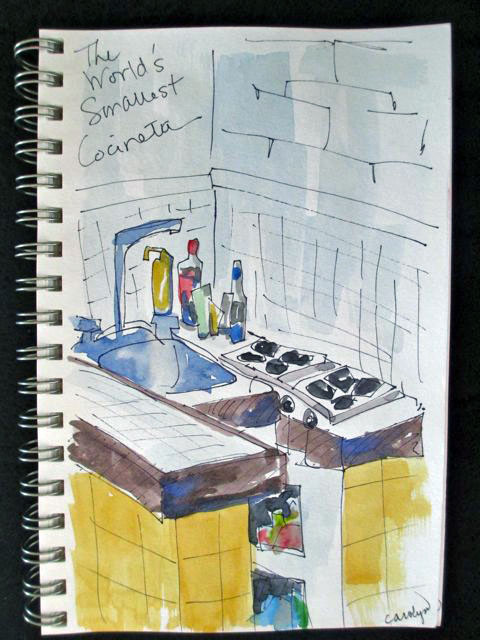 World's smallest kitchen
In four weeks at a school in Puerto Vallarta I got a TEFL certificate, and stayed in a hotel with what I called, "the world's smallest kitchen."
Sadly, I'm told by friends who live there, this hotel was later closed and has since been demolished. 
---
---