Art Journal Spain
Pages from Carolyn's travels in her art journal Spain

Colorful Spain fascinated the artist in me. From the big city of Madrid to the Alhambra to the southern coastal town of Malaga and the Mediterranean resort town on Spain's Costa del Sol, Torremolinos, so much to draw and paint!
Islamic designs are everywhere in Spain. Lots of inspiration for an art journalist like me.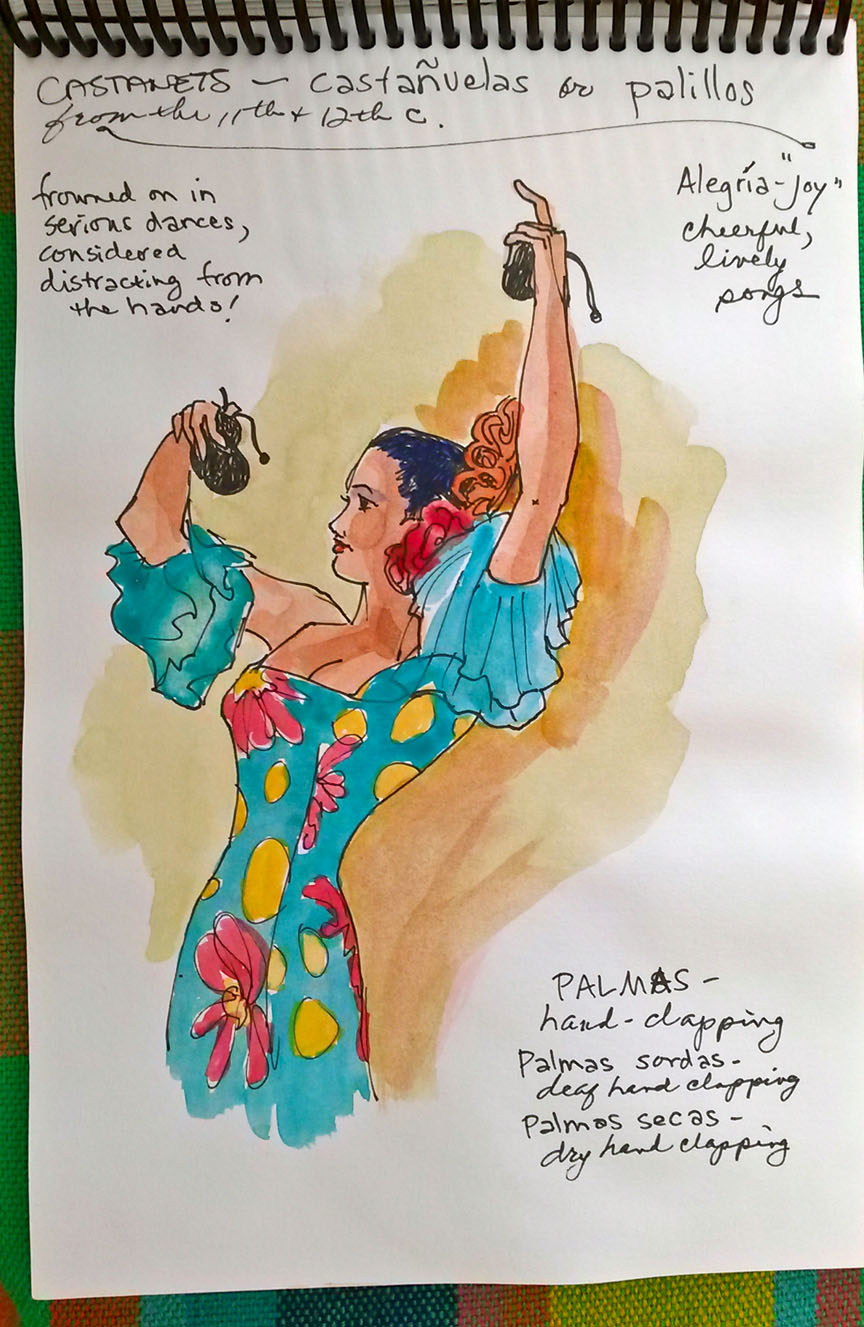 In Madrid, we attended a flamenco dance concert.
Castanets used in flamenco dancing date from the 11th and 12th centuries. Their use is frowned on in serious flamenco dancing, as they a re considered a distraction from the hands.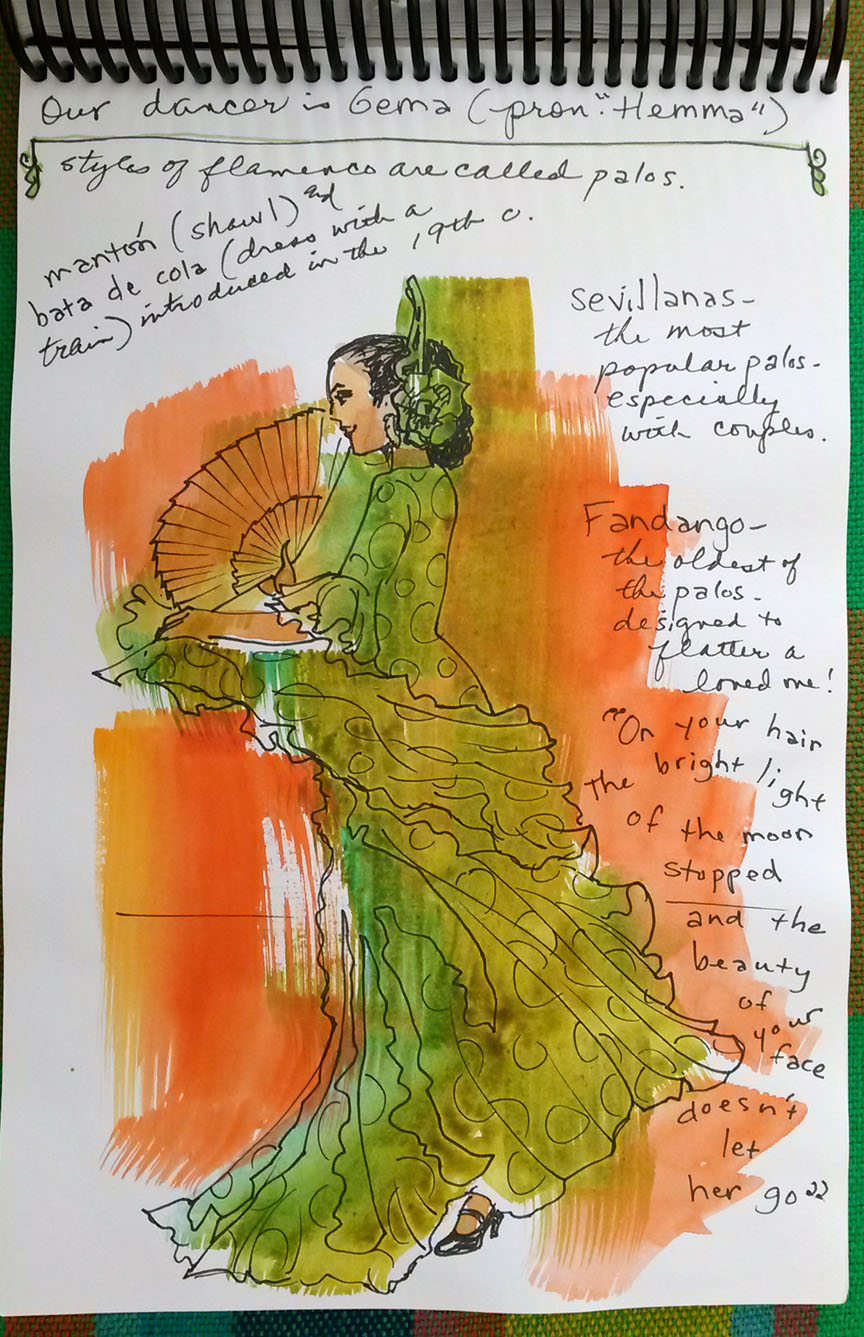 We attended another flamenco presentation in Seville, the capital of southern Spain's Andalusia region, and famous for flamenco dancing.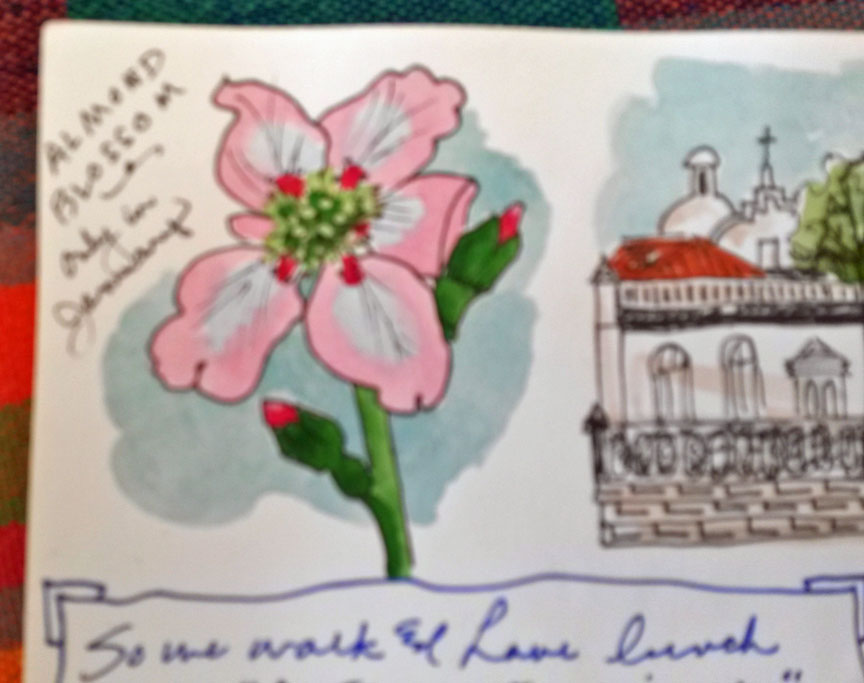 Almond trees only bloom in January! Who knew?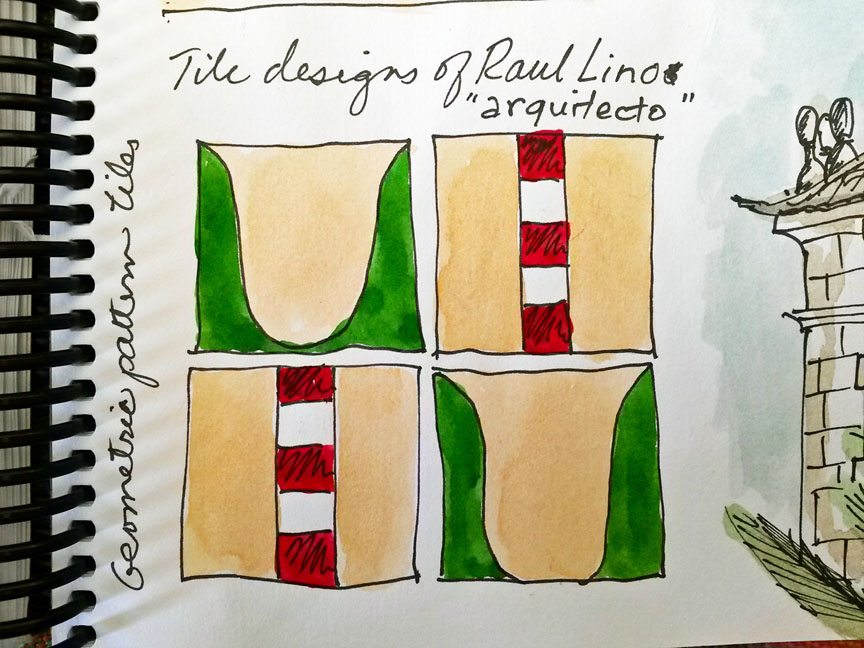 Loved these modern tile designs by Spanish architect Raul Lino.
Loved this large flamenco-style hair comb/ornament!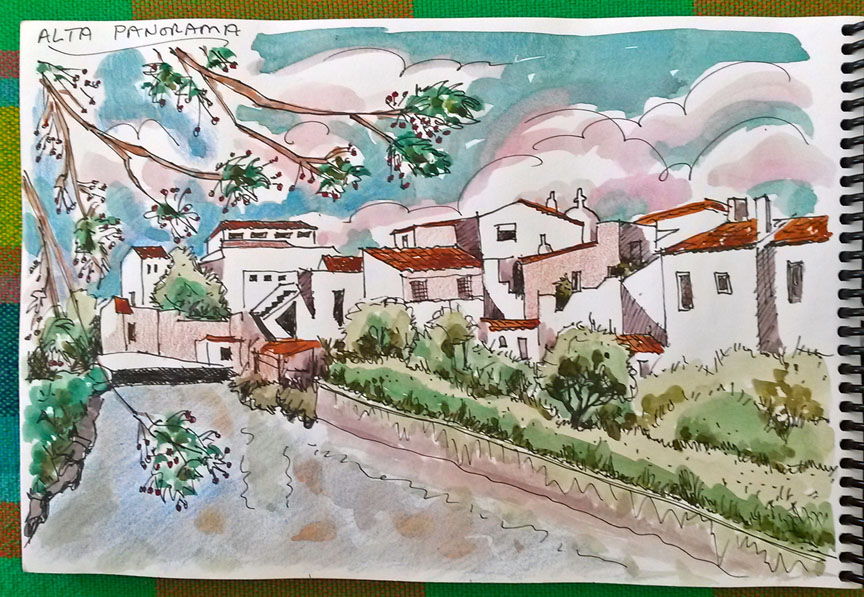 In Torremolinos we attended a special lunch in a resident's home. I loved the local architecture.
Please come back again, as I plan to post more pages from my travel art journals.
--Carolyn
---
---