Copan Ruinas

Discover the lure of Copan Ruinas in Honduras.

Some tourists go to Honduras to snorkel off Roatan Island. Others go bird watching at Ceiba. What called me yet again to Honduras was Copan Ruinas. 
Most tourists do not go to Honduras these days because of gang warfare, violence, drug lords, corrupt officials, and now the Zika virus. All these things do exist in the cities like San Pedro Sula which the United Nations has designated "the murder capital of the Western Hemisphere."
San Pedro is where my plane would land.
---
Write for us!
If you have an interesting travel tale, please tell us about it. We'd love to hear about your travels and experiences. Please send your story (or simply an enquiry) to us at our contact page. Thank you!
---

I admit I had my doubts. I had been to Central America many times as a tourist, an archeologist, and a guest lecturer on tours. 
Still, I began to question whether I really needed to go there again. Even the airlines were reimbursing cancellations at full price – that's how panicky the media was hyping the situation.
So I wrote to my friends in country and asked them for their advice. They were encouraging but the decision was up to me.

I recalled the quote attributed to Johann Wolfgang Goethe:
"Until one is committed, there is hesitancy, the chance to draw back. Concerning all acts of initiative and creation, there is one elementary truth that ignorance of which kills countless ideas and splendid plans: that the moment one definitely commits oneself, then the Universe moves too. All sorts of things occur to help one that would never otherwise have occurred.
A whole stream of events issues from the decision, raising in one's favor all manner of unforeseen incidents and meetings and material assistance, which no one could have dreamed would have come her way. Whatever you can do, or dream you can do, begin it. Boldness has genius, power, and magic in it. Begin it now."
That did it. I got on the plane and the Universe began to move. 
My arrival in Copan Ruinas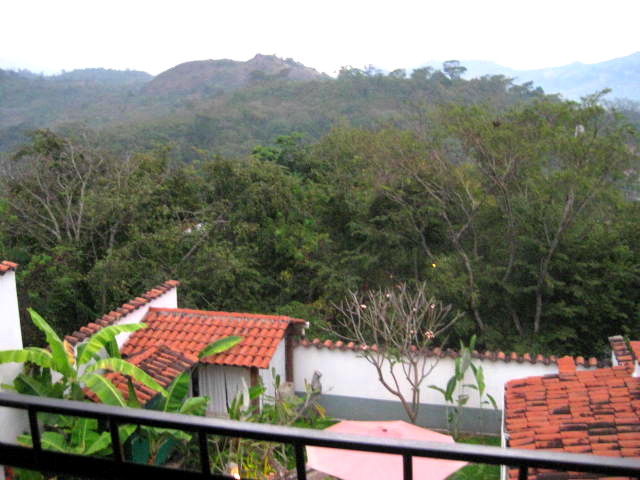 Garden view at Terramaya
My innkeeper where I planned to stay hired a shuttle from the airport directly to my hotel. Most shuttles cost $150, and that's if you can find one. This one was only $25.  The driver, Carlos, found me in the crowds at the airport and we took off.
It is 130 winding miles from San Pedro airport to Copan Ruinas on a narrow road with potholes big enough to swallow a motorcycle. It took us four hours to make the journey.
My stay of choice was Hotel Terramaya, a five-star jewel in this little town. (I had stayed there before.) The shuttle took me up the hill right to the door.
It was already night. Maria brought me in and offered me a bowl of fruit, which was very welcome after nothing but a dry cookie on the flight. I went up to my room, unpacked and showered, and fell into a deep sleep.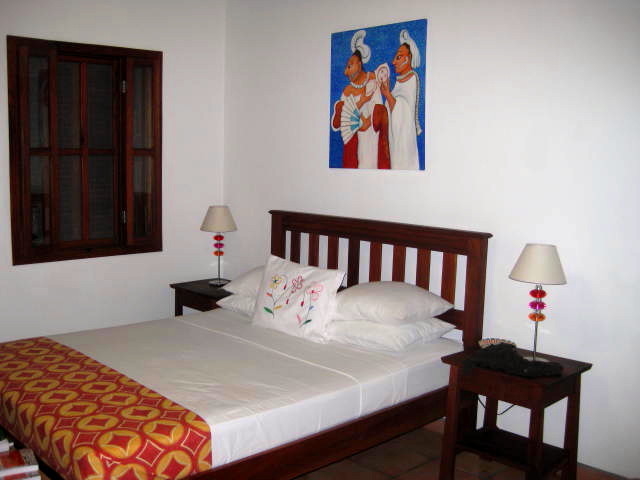 My room at Terramaya in Copan Ruinas
Next morning after a hearty breakfast on the porch overlooking the garden, I set out to revisit the ruins of the ancient Mayan capital of Copan.
Copan Ruinas
Copan Ruinas is a village in the mountains of western Honduras about ten miles from the Guatemala border. It gets its name from the ruins of the ancient Maya capital of Copan, one of the most brilliant and well-studied centers of Classic Maya civilization.
Not only do these ruins contain the most elaborate expressions of Maya stone carving in all of Central America, but erosion by the Copan River has allowed archeologists to tunnel sideways into the lower levels of the city without disturbing the surface. There are almost four miles of tunnels under the city, two of which are open to the public.
Nor has the excavation work stopped. A Japanese project recently completed excavation of a large compound north of the principle group that is now open.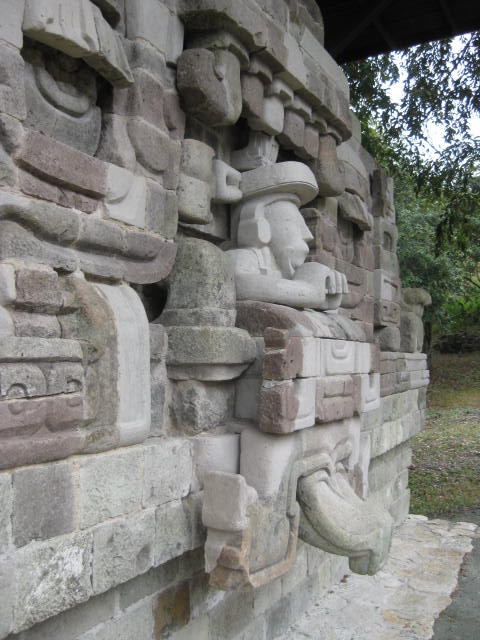 During a previous visit I had intruded on this dig while they were still working on it—it is amazing where you can go with blonde hair and a clipboard! — and I was pleased to explore it this time at leisure. 
A Chinese financed project is currently underway. 

Rastrojan
Just a few years ago, another large compound called Rastrojan was excavated two miles to the east of the principle group. 
This excavation revealed stunning sculpture celebrating one of the most powerful of the Copan kings.

No matter how many times I walk these grounds and touch these stones, I never lose my appreciation for this place. 
The archeological park is meticulously maintained. The grass in the main plaza is freshly mowed. The paths are swept. The leaves are raked.
The stelae, standing in silent attention, are carved so realistically that you almost expect the figures to step out of the stone and walk.
The serene calm is broken only by the overflight of macaws in brilliant reds, blues, and yellows. Macaws feature prominently in Maya stonework at Copan and it is thrilling to see the live birds are still here.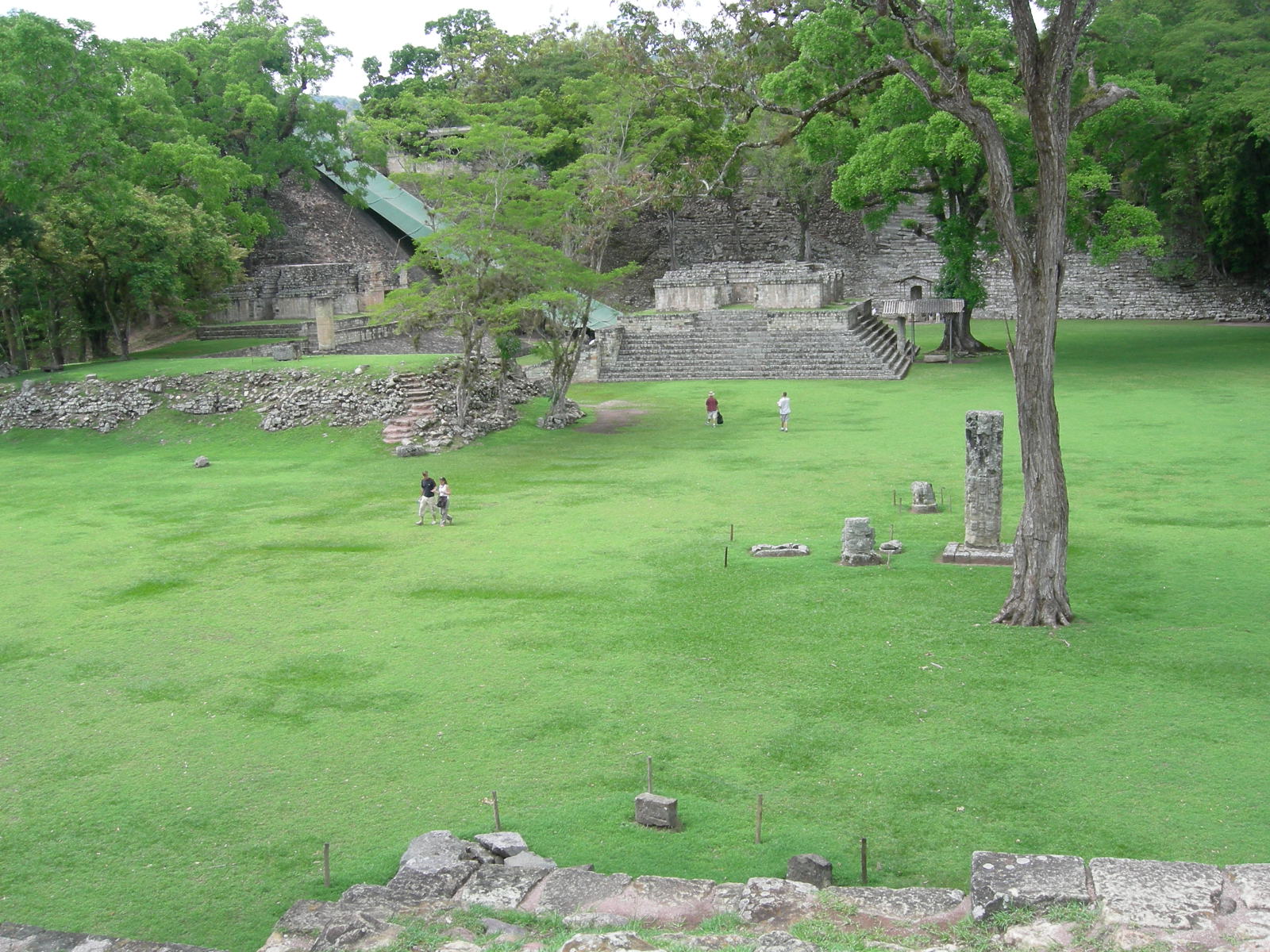 The Great Plaza at Copan Ruinas

While the ruins themselves are the main draw, there are many other attractions in the area. The Sculpture Museum at the park contains exquisite examples of high Maya art and a full sized replica of the Rosalila temple. 
This temple was discovered intact – with original paint – deep inside the central temple of the city. The Maya usually destroyed a structure before building over it, but Rosalila was so sacred to them that they carefully encased the entire structure in stucco and filled the insides with rubble so the weight of the new temple atop it would not crush it. 
There are many delicate works of art and recreated facades in the Sculpture Museum. I like the place because it is clean, cool, and quiet with lots of places to sit. It also has clean restrooms.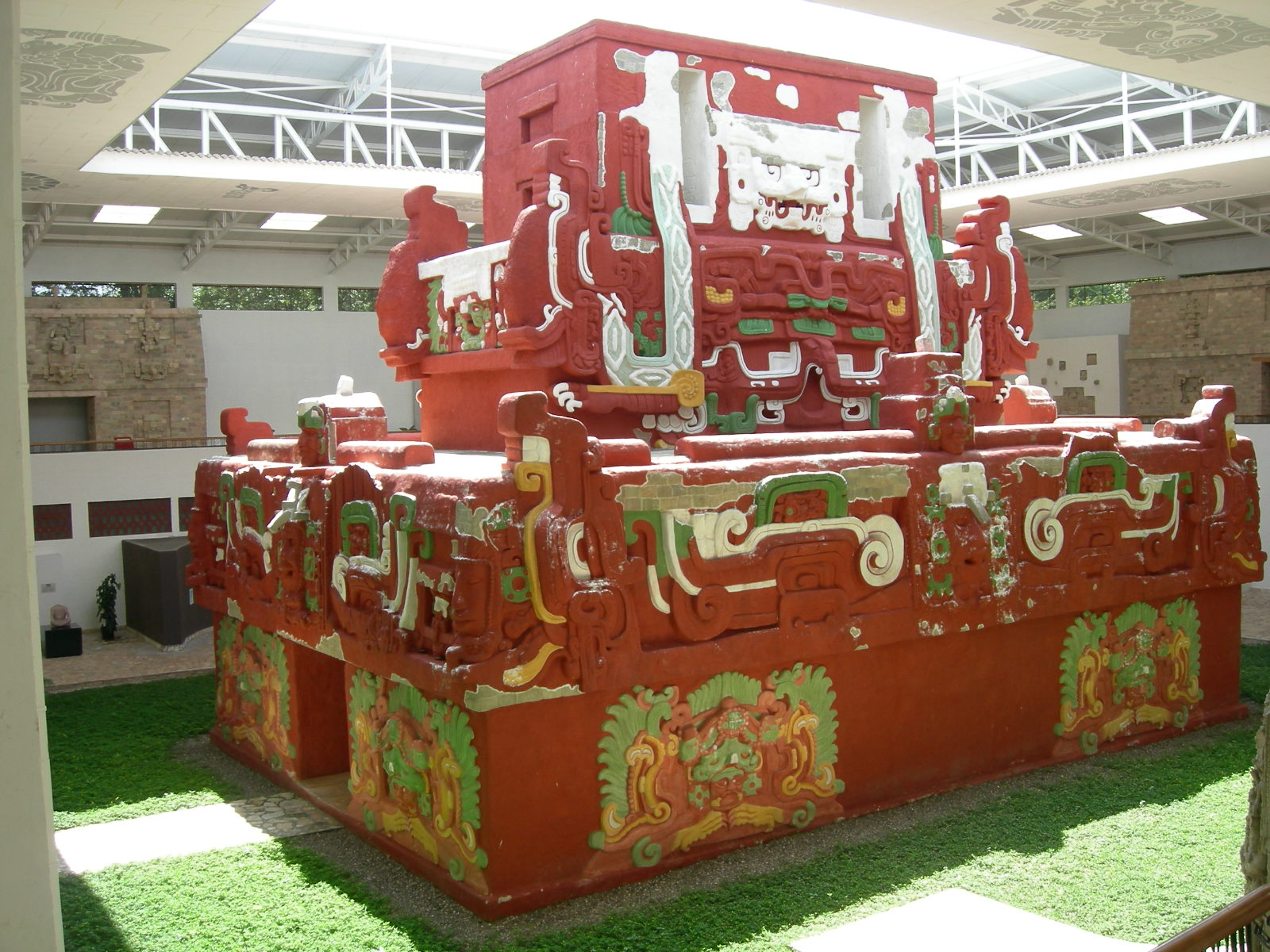 Rosalila temple reconstruction
In the village of Copan Ruinas is another museum. It is a much more modest facility but contains some wonderful pieces including incised shells inlaid with jade and other precious stones.
The whole Copan valley used to be filled with ancient ruins and the village site itself used to be a major settlement. Unfortunately many of the ruins were used as quarries for stone to build the modern houses.
The valley has lost none of its fertility, however. The bottom lands support crops of watermelon, peppers, corn, and tobacco, while the hillsides produce fine shade grown coffee. 
It's hard not to like this place!
—story and photos by Janice Van Cleve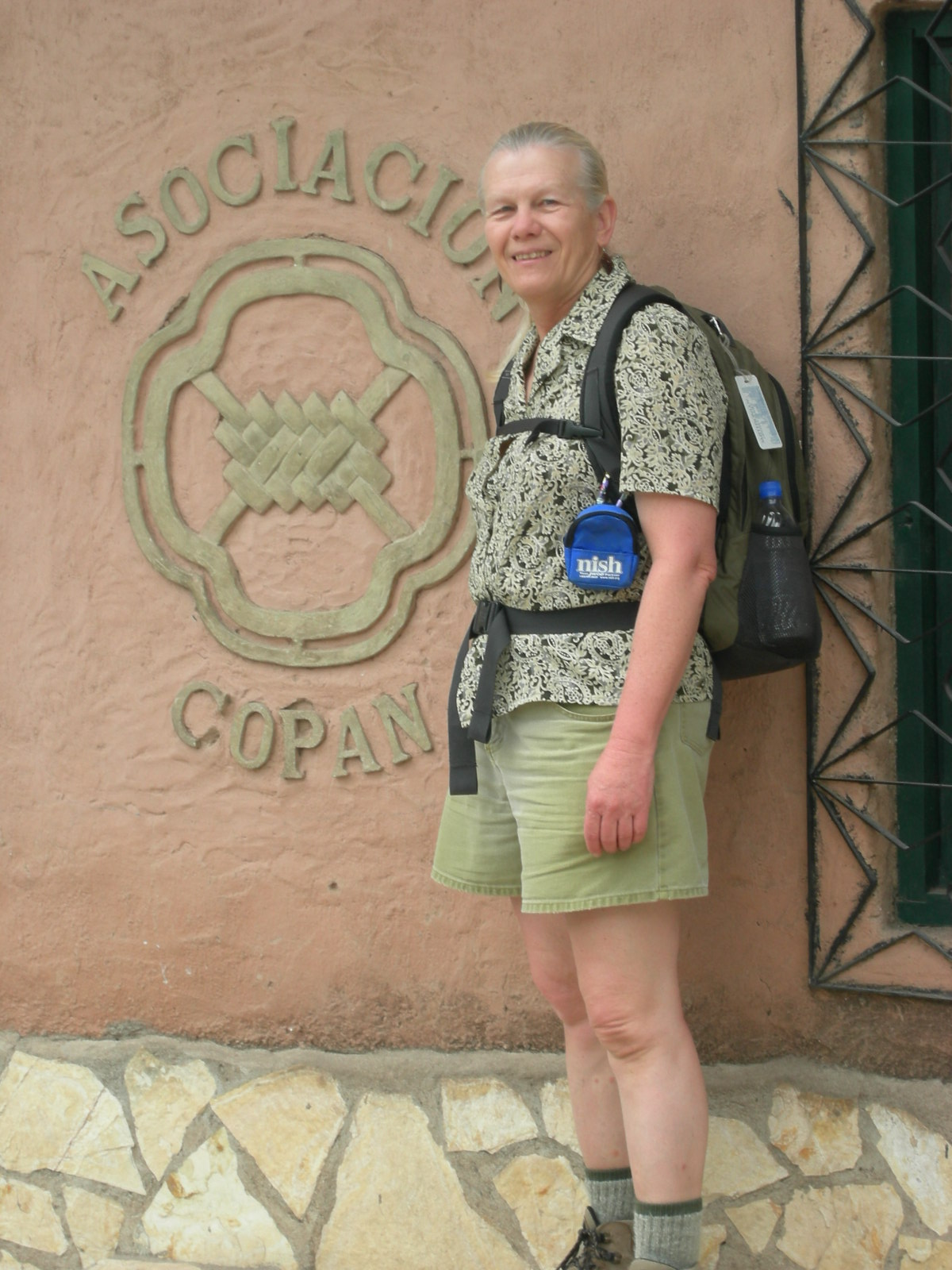 Janice Van Cleve is an archeologist, and guest lecturer on tours who has published several books on the Maya.

---
---