Croatian Peka on Vis
Tina tells us about eating Croatian Peka on Vis.

Vineyards on an old airstrip, dining in a candlelit garden, tasting award-winning wines, experiencing traditional Croatian dishes. Roki's Konoba offers all this, plus the reputed best Peka on Vis. 
Vis is an island off the coast of Croatia, and is part of Croatia. This coastal area of Croatia including both mainland and islands is often referred to as the Dalmatian Coast. Vis is accessible by boat or small plane. Ferries run to Vis from Split and Trojir on the mainland.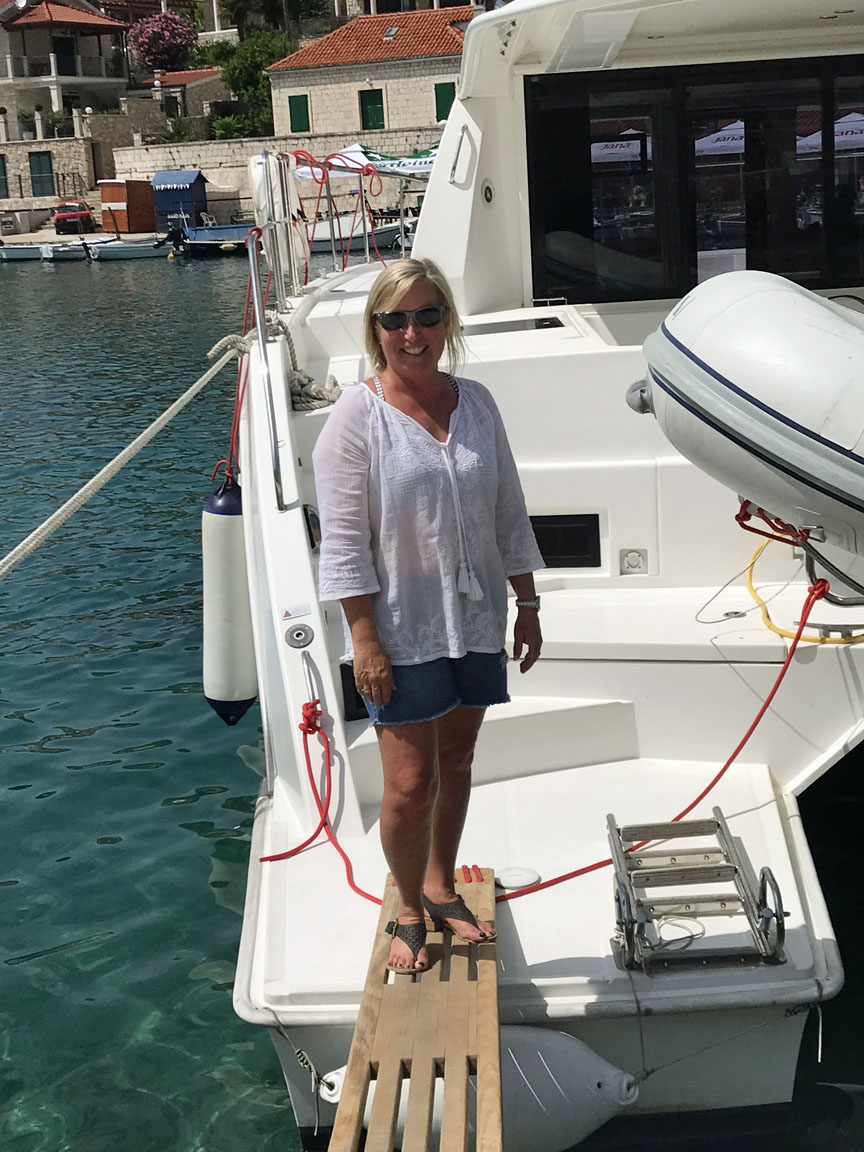 Tina Walsh
We arrived on Vis by chartered Motor Yacht, mooring one night in the bustling port of Vis Town and one night in the picturesque port of Komiza.  
Our goal was to dine on Peka and sip local wines. 
"Roki's serves the best Peka" rolled off the tongues of locals. "Call to reserve a table and order a Peka," we were advised. "You must try the octopus Peka" was the recommendation. Off we went to taste the best Peka on Vis and sip some local wines.
What is Peka? 
Croatian Peka on Vis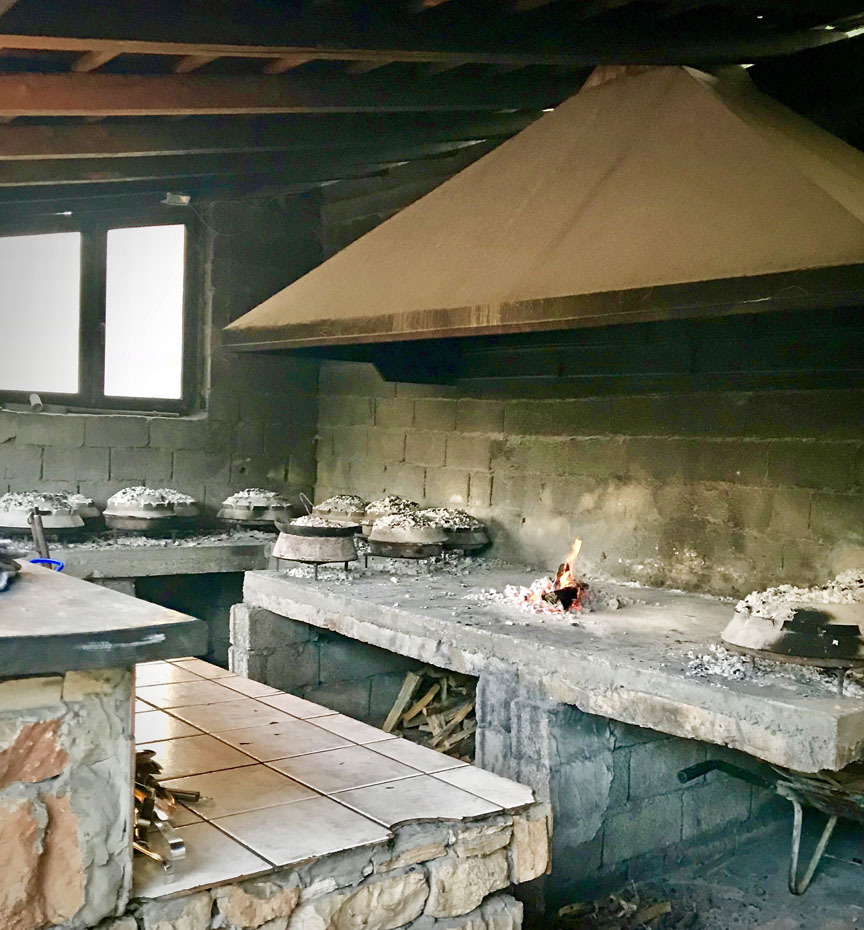 Peka is a traditional Croatian dish that is cooked and served in a round pan, metal or earthenware, with a bell-shaped lid. It is cooked outdoors or in fireplace, surrounded and covered with wood embers.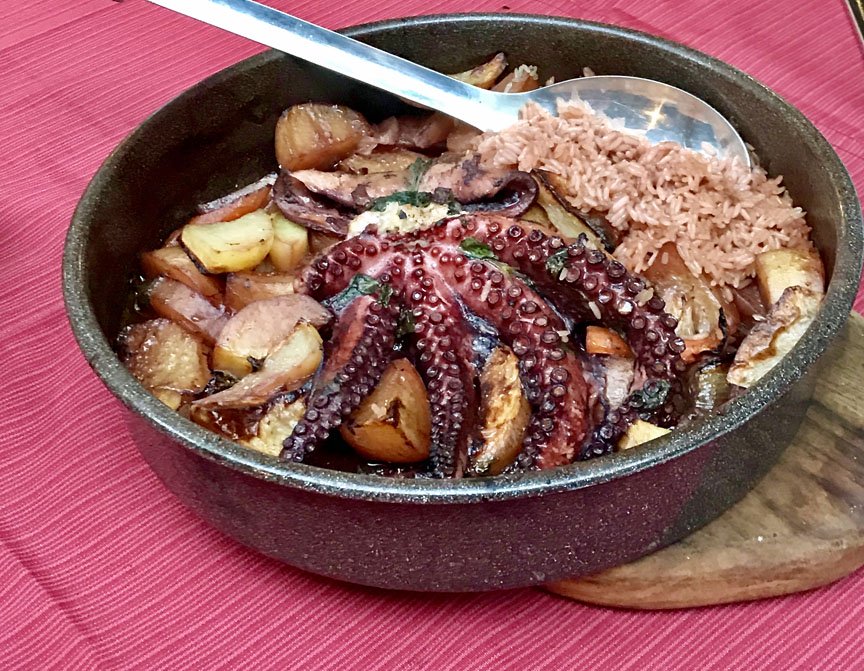 It can contain meat, poultry or fish. We chose octopus. The meat or fish is lightly rubbed with olive oil and placed in the pan with potatoes, carrots, peppers, or squash depending upon the chef. Herbs, wine, and sometimes rice is added mid-way through the cooking process.

Roki's Konoba is nestled in the vineyards of Plisko Polje. The village of Plisko Polje is home to an airstrip that was used by Allied forces in WWII and used by the Yugoslavian military, post WWII.

With the formation of Croatia as an independent nation, a large portion of the airstrip has been reclaimed for viticulture. The stoney, sandy soil yields tempting wines from the Marastine, Vugava, and Plavac Mali grapes.
Winding away from the sea to inland Vis, vineyards, small stone houses, and farm animals dot the landscape. The roads are narrow and shared with bicycles and other vehicles. Each hairpin turn reveals a shimmering vista of the Adriatic Sea at sunset.
Croatian Peka in Vis
Just off the main road and down a small hill sits Roki's Konoba and Winery. 
The air was scented with wood smoke as we wandered by rows of vines and made our way to the restaurant. 
First stop is the Peka station. Rows of round pans with bell-shaped lids (ispod cripnja) and covered with wood embers. Inside these pans our dinner awaits.

Dinner was served at red clothed table in the dimly lit garden. There is an intimate, romantic feel to the space with only twenty other tables being served that evening.
We were offered a taste of the three wines produced by Rokis winery. The white Bugava from the Vugava grape was light and crisp. The Rukatac from the Marastine grape was golden in color and reminded me of an unoaked Chardonnay.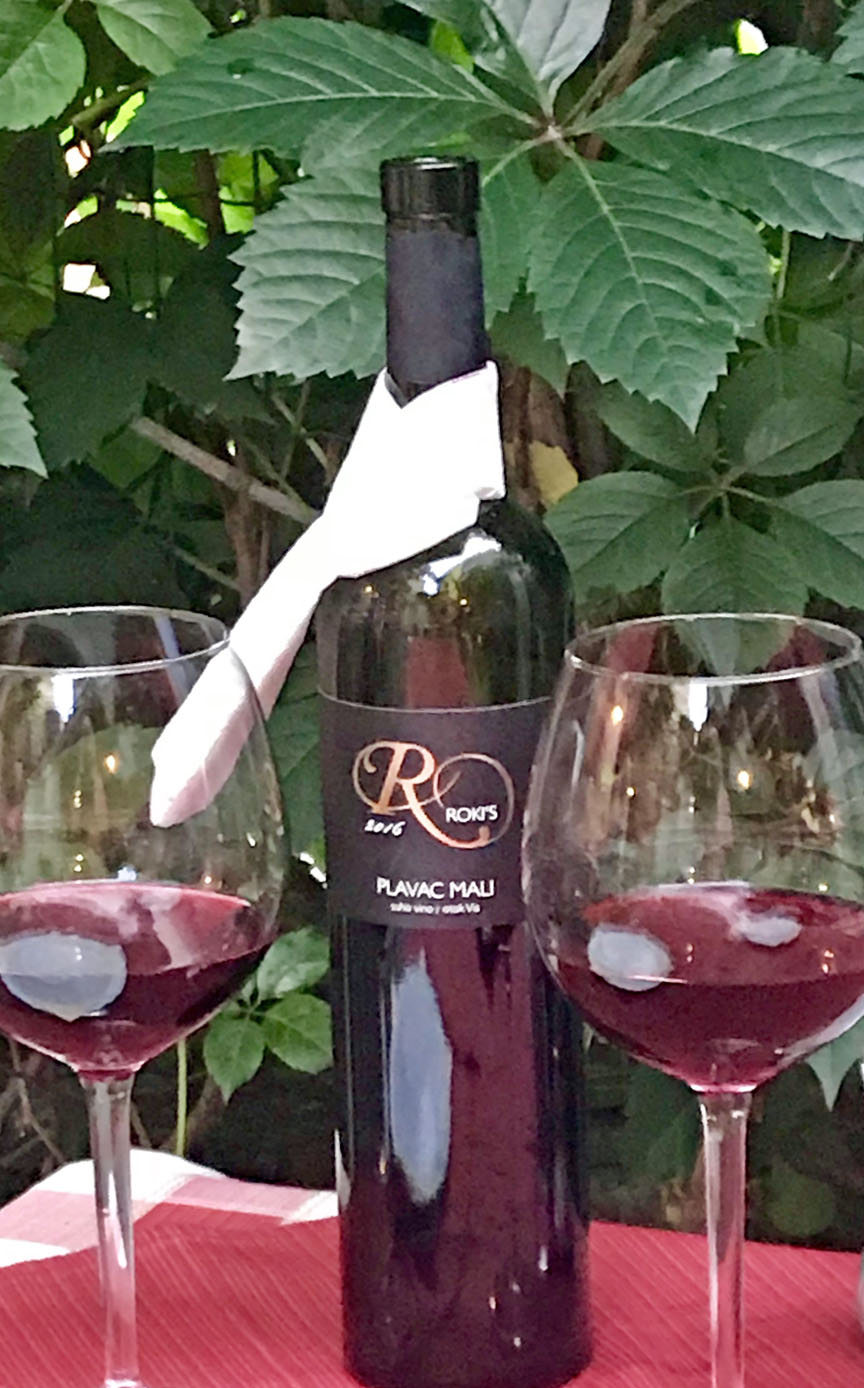 The Plavac Mali was an earthy, full-bodied red, perfect for our Peka.
At Roki's, the Peka is a tender, flavorful dish. Our octopus was delicate, not tough or rubbery, the vegetables and rice, soft, savory and hinting of rosemary and red wine.  
We passed on starters, having been warned that the portions were large and we still could not finish the dish. Although we did not leave a bite of the delectable octopus or a drop of the Plavac Mali.  
Tina Walsh and her husband at Roki's on the island of Vis off Croatia.
We shared a piece of Carob Cake and a glass of house-made rakija (flavored grappa). The perfect ending to a traditional Croatian meal, served under a canopy of trees and stars.
Roki's provides transportation to diners in Vis Town or Komiza for wine tasting and dinner. Tripadvisor rates Roki's as "the most authentic restaurant on Vis."
--Tina Walsh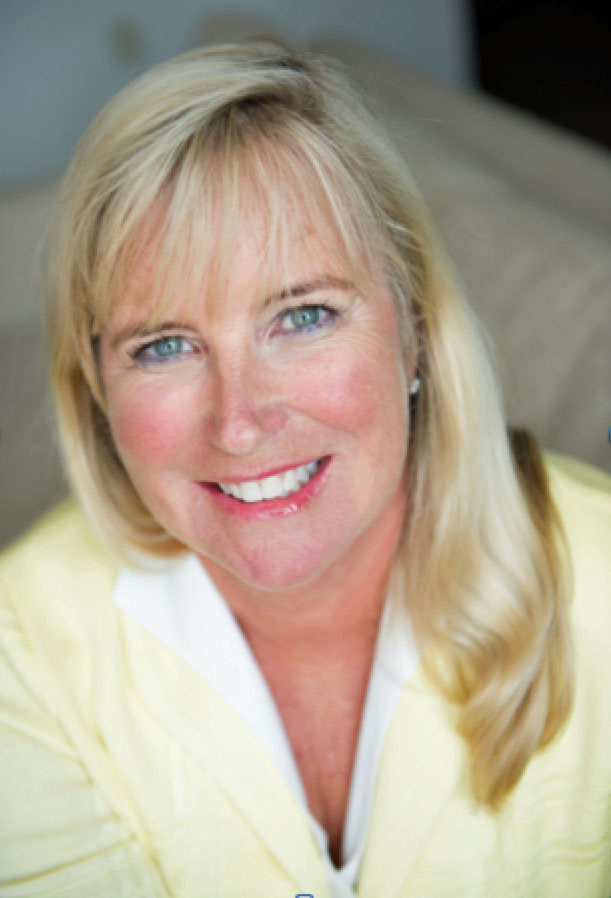 Tina Walsh
TINA WALSH is from a family of travel lovers and foodies. She has traveled to 51 countries, 47 states in the United States and 5 continents. Her love of cooking started young, in the kitchens of her grandmothers, one Italian, one German. Eight years ago she retired from my corporate job and began exploring her passions.
She will travel for food, wine, yoga, hiking, visual and performing arts, history, sports and water. She is passionate about these things and the people she does them with. 
In 2018,  she expanded her on-line presence and stated a blog. She also excited to share her curiosity, energy and enthusiasm for travel to inspire others to experience new places, cultures and foods.
---
---