Faulkner
Rowan Oak,  William Faulkner's home,  reflects Southern Americana

Driving through the southern United States, a beautiful, sunny Saturday afternoon found us in the charming town of Oxford, Mississippi. This is the home of Ole Miss, the University of Mississippi, best-selling author John Grisham, and one of the greatest American writers of the 20th century, William Faulkner.
Only seven Americans have won both a Pulitzer Prize for literature as well as the Nobel Prize for literature. Faulkner was one of those treasured few. His home in Oxford is called Rowan Oak.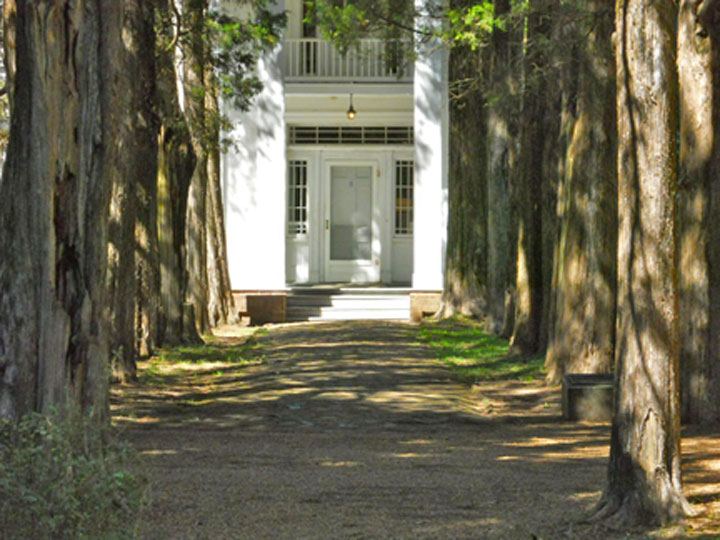 Many southern mansions were approached by a main avenue lined with oak trees. This is the entrance to Rowan Oak.
William Faulkner
William Faulkner purchased this large estate and antebellum mansion in 1930, after he finally started to earn money from his writing - specifically The Sound and the Fury. Ole Miss University owns the house and grounds now and they have impressively left it intact. There is no gift shop, no guide, no commercialization. 
Although sunny, the weather was surprisingly delightful, not humid and not too warm. You walk towards the house under an avenue of oak trees and birdsong.

Each room is maintained in its original state. Display cases of Faulkner's writing memorabilia and family life are scattered throughout the house. The floors of this mansion constructed in 1840 creak and sometimes a musty smell assails your senses.

I especially enjoyed his study, which contains his single bed, his mint julep tin cup and his pipe paraphernalia. His habit was to write out his story line, chapter by chapter, on the wall. One can easily view the chapter outlines of his final book, in hues of faded scarlet, lingering on the walls of his study.
William Faulkner had some interesting quotes that can be viewed in different display cases. His admonition to one and all was: "Read, read, read....everything!" He would have hated tourists traipsing through his house, as he possessed the nature of a solitary and private man.

Faulkner
From 1927 to 1929 in order to earn money he worked as the Postmaster of Oxford. He was busy writing and was derelict in his duties, especially the part about collecting money. He is the only person fired from the U.S. Postal Service for dereliction of duty who was later in life honored with his own postage stamp.
To paraphrase his quote about the experience: "I always have to dance to please the rich man but at least now (after being fired) I don't have to deal with anymore S.O.B.s who want to quarrel about a 2-cent postage stamp."
Faulkner's presence, his personality, his uniqueness can be felt throughout the house. The house is so well-preserved that it seemed as though when I walked up one of the back staircases I might bump into the great man himself.
This is Americana, to be slowly savored and thoroughly enjoyed. It felt like stepping back through a time machine, and I was humbled and grateful to be there.
And so our journey continues. We stop at obscure roadside historical markers and out-of-the-way cafes as we traverse the Old South. There is much that is fading in this modern age but vestiges of the past can still be seen and felt and experienced, if one is looking.
-story & photo by Christine A. Collins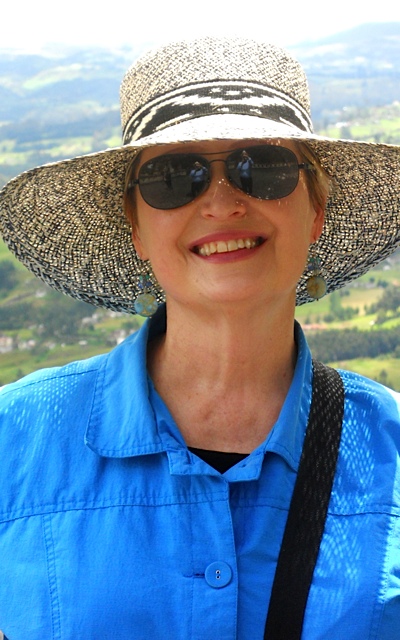 Christine A. Collins, an adventuress currently living in London, England is the author of A Golden Girl's Guide to Retiring in Cuenca, a must-read for any woman thinking of retiring "south of the border." CLICK on the book title to see more.
---
---