Frutillar German Museum

Exploring the German settlement of Chile at the Frutillar German Museum

In the heart of the Lake District of Chile (Los Lagos), on the west shore of Lake Llanquihue, on the edge of Patagonia is The German Colonial Museum of Frutillar.
I was particularly interested in visiting this homage to the German settlement of this area of Chile since my own heritage is German.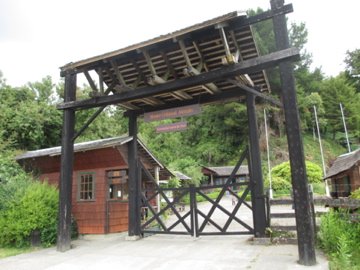 German Colonial Museum in Frutillar, Chile.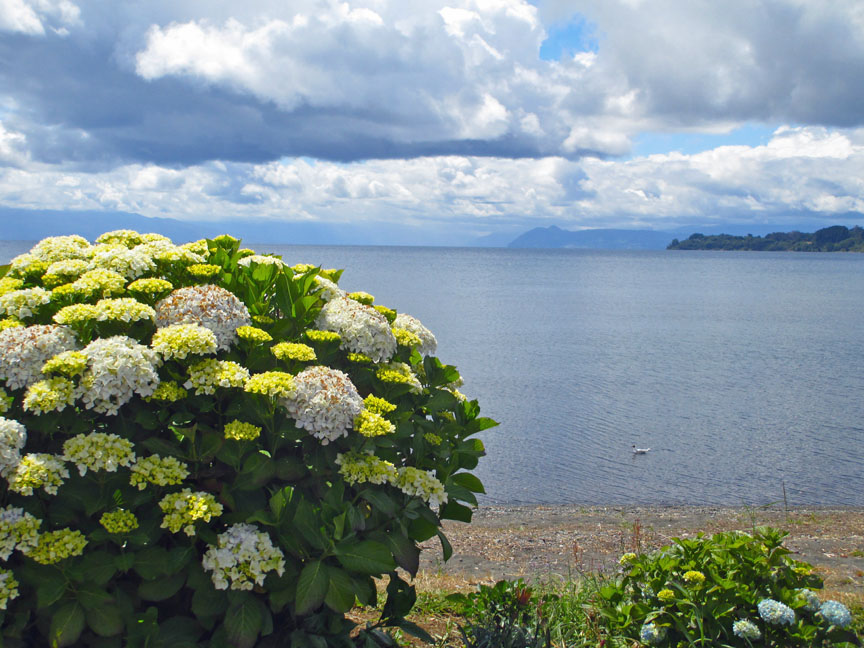 Hydrangias along the shore at Lake Llanquihue, Chile
Frutillar German Museum
I had already been struck by the similarity of bushes and flowers and home architecture in Frutillar that looked just like many neighborhoods in my hometown, Seattle! Even the weather was similar.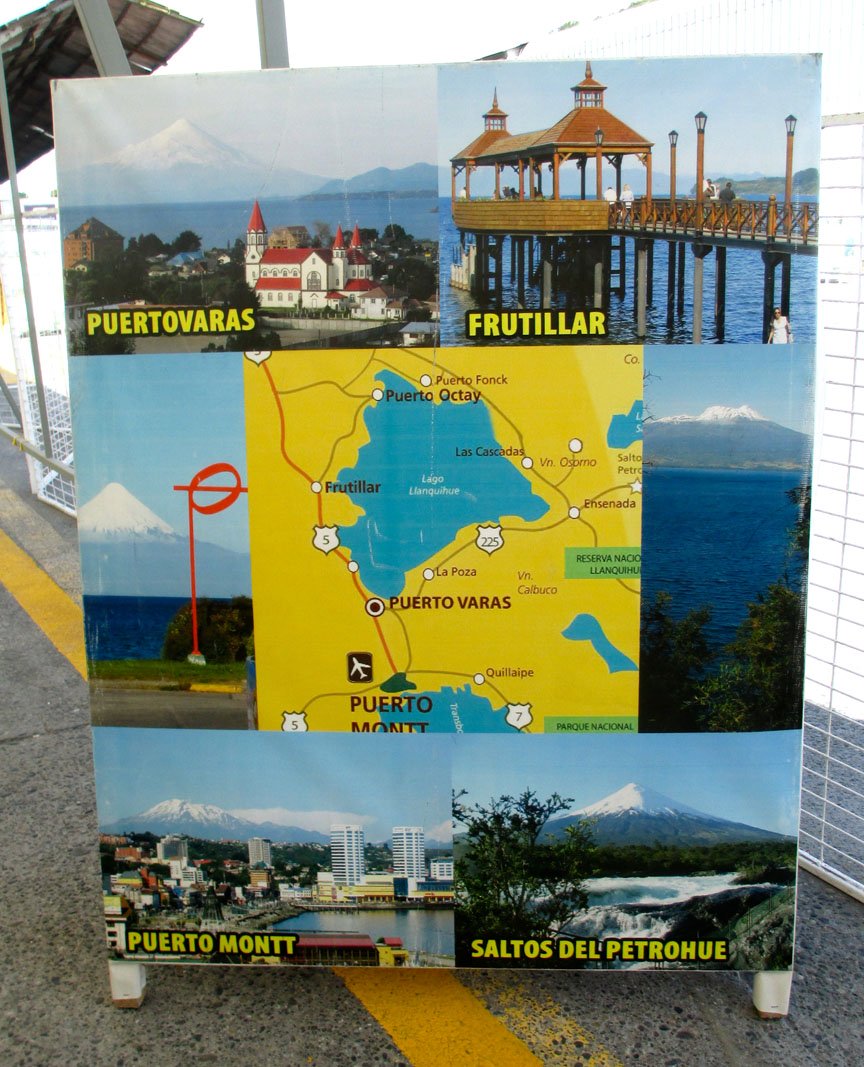 Map of the cities around Lake Llanquihue, Patagonia, (Los Lagos)
The town of Frutillar was founded in the 1860's by 47 German families encouraged to immigrate and colonize the area by then President of Chile, Manuel Montt. (The nearby port city and fishing capital, Puerto Montt is named after him.)
Altogether about 6,000 families soon arrived, encouraged by Chile's claim of an area similar to Lake Geneva, and discouraged by revolution in Europe.
These early German immigrant families built their new world around agriculture and cattle raising.
I couldn't help wondering how my life would have been different (I'd be fluent in Spanish!) if my great-grandparents, who immigrated from Hamburg, Germany, had moved to Frutillar, Chile rather than Iowa and Port Orchard, Washington in the US.
Layout of the grounds, buildings and gardens of the German Colonial Museum in Frutillar.
Frutillar German Museum

Frutillar's German Colonial Museum is a recreation of a typical German estancia of the time. Its five buildings reflect the common use of wood shingle walls.
There had been on shore of Lake Llanquihue an old mill, with water flowing through a wooden canal, and this building was moved to the museum site.
A recreation of a forge shows the essential anvils, chisels, metal hoops and other tools used by the blacksmith, who lived with his family in an adjacent house.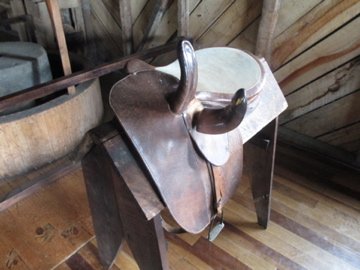 A German lady's side saddle
Sheaves of wheat were stored in a round barn called El Campanario. Because the climate was rainy most of the year (hello, Seattle!) crops were threshed indoors.

The main house at the German Colonial Museum in Frutillar, Chile.
The main house, built in 1889, reflects the wealth of the German crop farmers. In addition to a huge kitchen and many bedrooms, there's a conservatory and music room. Most furniture was brought from Europe by these early settlers.
The German Colonial Museum of Frutillar was founded in 1972, with the support of the government of Germany, the Municipality of Frutillar, and the Universidad Austral de Chile, which donated the land.

Most of the objects and period German furniture was donated by local families.
It preserves the History of Llanquihue Lake and the original German settlement.
In true German fashion, the surrounding gardens, with one-hundred-year-old trees, are colorful and well-kept.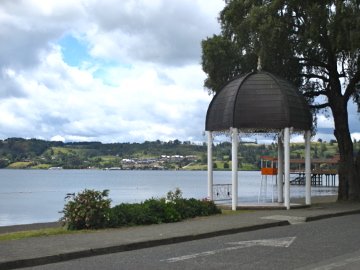 Looks like West Seattle to me!
Because I was just learning Spanish, I appreciated that there were descriptions in English for most everything in the museum. I must say it felt odd and amusing to be in an environment so much like where I grew up in North America, but with everybody speaking Spanish!
Carolyn V. Hamilton, former Editor
---
---