Gateway Arch Thrill Ride
St. Louis Missouri Gateway Arch Thrill Ride

If you're looking for a thrill ride outside of an amusement park and you happen to be in St. Louis, Missouri, make sure you take a trip to the Gateway Arch.
The Arch is a majestic beauty at 630 feet high and 630 feet wide, but the ride to the top is not as pleasant as its exterior.

It wasn't until a few months before I took my first trip to St. Louis in November 2017 for a teachers' convention that I even knew the Arch was something you could go inside of. Once I found out I could ride to the top, I made it a point to visit it.
Gateway Arch Thrill Ride
If you decide to go there, prepare to be taken away on a ride that just might turn your stomach and make you wonder what you've gotten yourself into.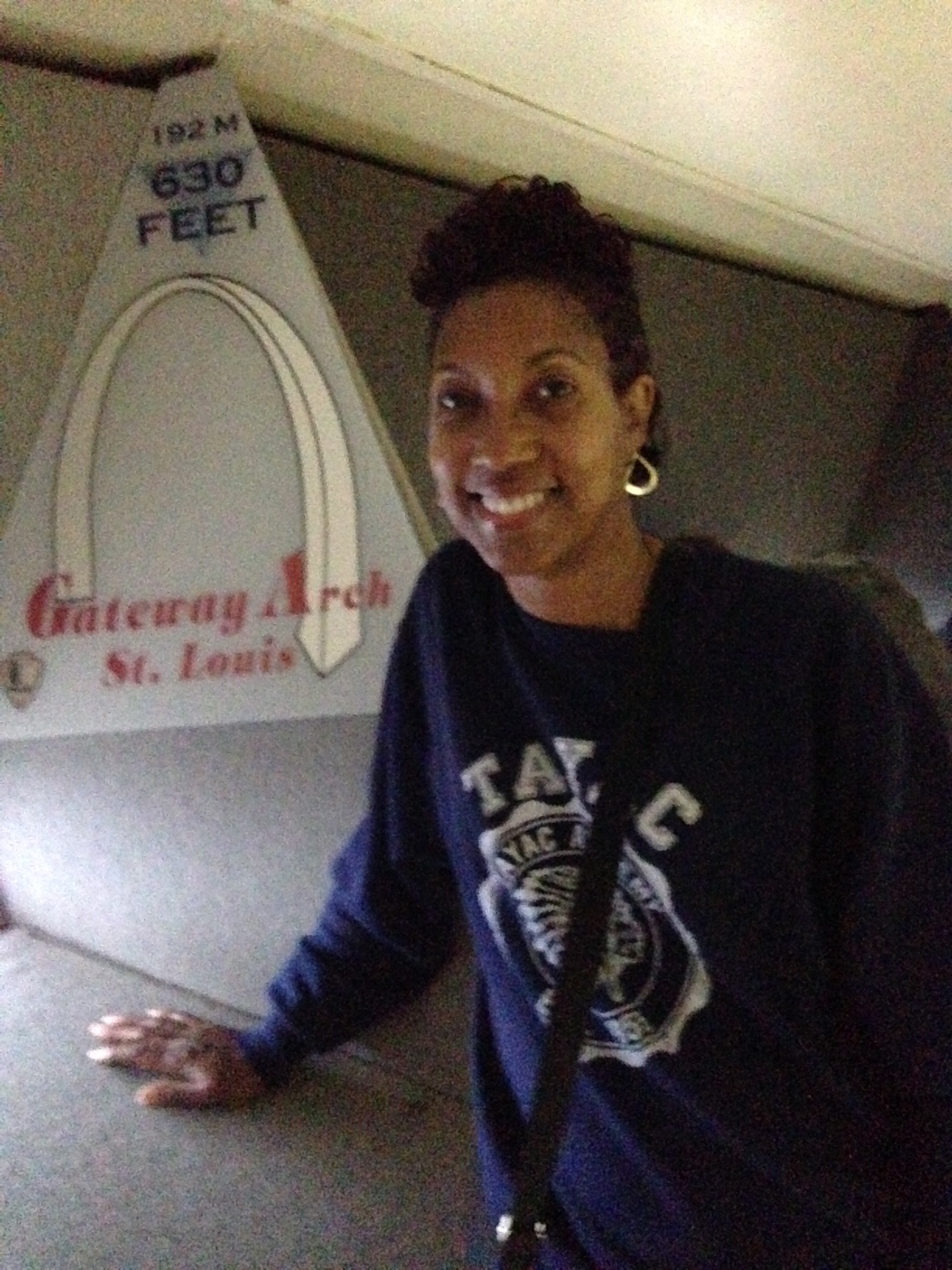 When you enter the Arch, you stand in a line that winds around interactive displays on the walls. These displays show various facts about the Arch and comparisons to other monuments, with the Arch topping most of them.
As the line continues, you can get your picture taken in front of a backdrop of the Arch and pay for it on your way out if you want to buy it.
Gateway Arch Thrill Ride

The final part is where you line up in groups of no more than five people to stand in front of the tram for your group.
As you wait, a guide tells you about the ride – four minutes up and three minutes down and warns you to watch your head as you enter because the tram is only five feet high.
By the time the guide finishes, the trams have arrived, and it's time to get in. Once everyone is inside, it doesn't take long for the ride to start. 
When the ride started, the first thing I noticed was the loud, clanging noise. It was like going up an old, rickety elevator.
Some girls in the tram in front of ours began to scream. My friend Regina, who lives in St. Louis and sat calmly as we went up, said she had never heard anyone scream before on the trams, but the ride is pretty scary.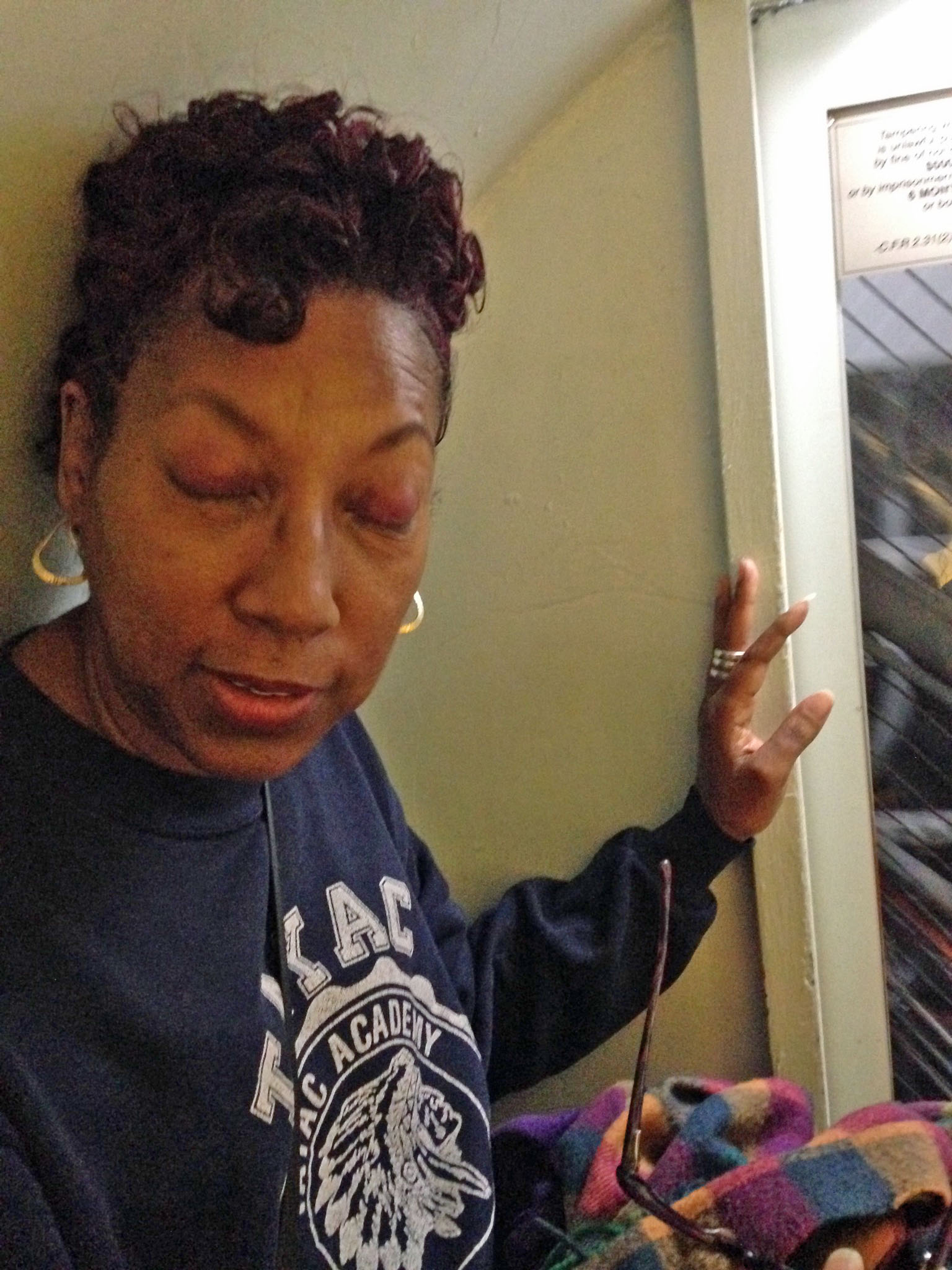 You can't see outside, but there is a window on the entrance side of the tram, which I refused to look through because I was sure I would see the dilapidated equipment that had to be causing the noise.
Instead, I tried talking to Regina, mostly asking how much longer we had until our four minutes would be over. For me, it was a loooooong four-minute ride. 

Besides the loudness, the other unnerving part of the trip was that every so often the tram would stop and tilt forward. It was like being suspended in the air on a Ferris wheel, only you can't see what's going on around you.
Gateway Arch Thrill Ride
After a few more of these pause and tilts, which I later realized were where the Arch curved, the ride finally ended. After we walked to the observation deck to look out over the city, I heard one young woman say to her friend, "I think I'm gonna be sick." She looked the way I had felt just moments before.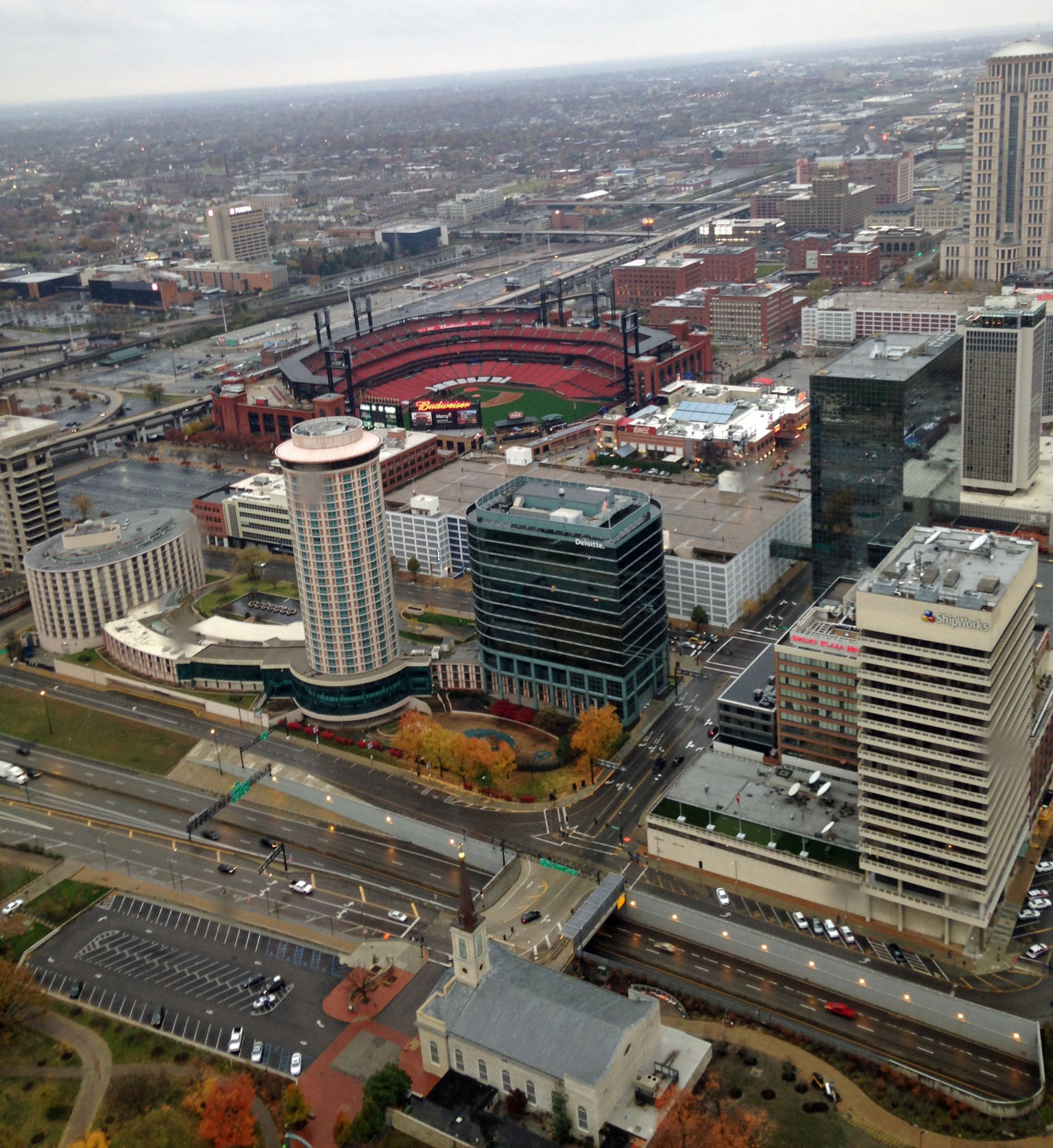 Fortunately, my discomfort didn't last long, and I was able to enjoy the views of the city. On one side you can see the Mississippi River and Illinois.
On the other side you can see the streets of St. Louis, hotels, the Old Courthouse Building (famous for being the site where Dred and Harriet Scott fought to obtain their freedom from slavery), and Busch Stadium where the St. Louis Cardinals play.

The next time I'm in St. Louis, I don't know if I'll travel up the Arch again, but if I do, at least I'll be prepared for the woozy ride.
By the way, I did look through the window on the way down, and all I saw was a staircase and no ominous-looking machines.
--Alesia Barron
Alesia Barron lives in Landover, Maryland, and has become a crab cake lover since moving there 31 years ago from Cleveland, Ohio. However, she still roots for her favorite team, the Cleveland Indians.

She teaches sixth grade English/reading and social studies and has taught for 22 years. Alesia wants to explore the United States, Latin America, and the Caribbean and share her travel experiences and others' cultures with readers.
---
---