Getting It Together!
Travel after the pandemic!
Janice Van Cleve plans a trip to England
Back in January I wrote that I got my Mojo back.
After two years of not traveling anywhere because of the pandemic, I booked a tour of Hadrian's Wall. The Wall runs coast to coast across northern England. It was built on the orders of Roman Emperor Hadrian in 122 CE while he was visiting the island. It's quite a remarkable piece of engineering. The guidebooks say it was to keep the northern tribes out of Roman Britain but deeper research shows it actually was built to control traffic north and south which is why it had so many gateways.
It also served as a trip wire should an enemy stage an attack, sentries would signal the closest Roman army camp in the rear. Romans preferred fighting face to face in the field, not hiding behind fortifications.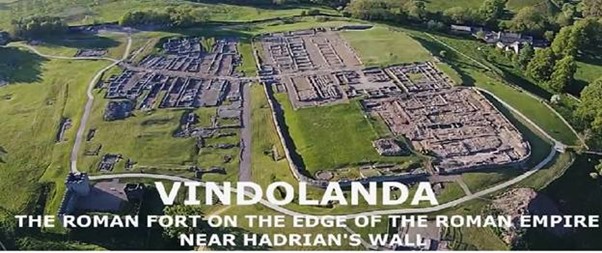 I had never traveled with Andante Tours before but the catalog showed they were going to the right places in the right season. The little guy on the other end of the phone who took my reservation and payment was working from his home in southern England. He was "jolly good" this and "jolly good" that and he sent me a confirmation via email.
The tour is next month and it was advertised as a 6 day exploration. I interpreted that to mean we would be in the field all 6 days so I booked my flight to arrive the day before. However when they sent the final documentation in the mail, it turns out that day 1 is the meetup at a hotel in the evening out in the countryside with nothing to do around it. So it's really a 5 day exploration and I will be a day early. What's a girl to do?
The answer is Google Earth. I land in Manchester and I have a train ticket up to Carlisle. Carlisle has a castle. I think every town in Europe has a castle. Castles are cool and this one also has a military museum. Good.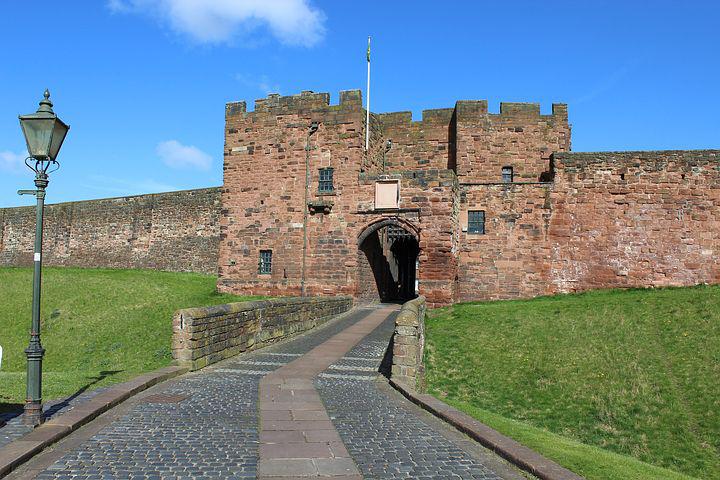 Carlisle Castle
Next stop is Booking.com. Booking.com is my go-to for accommodations anywhere in the world. I've used them in France, Germany, Italy, Iceland, Malta, and on an earlier trip to England. They are quick and efficient with complete details. I booked a hotel right across from the Carlisle train station and it even has a pub. On day 1 I can explore Carlisle and its castle and then catch a taxi out to the meetup.

The tour is focused on archeology and on paper it looks very thorough. What wasn't thorough is what we do at the end when they dump us off at Newcastle. The details say they will deliver us to the Newcastle train station about 1600 hours which is 4:00pm on day 6. That's September 23. My flight home out of Manchester far to the south is not until September 28. I booked Icelandic Air and that's when they fly. Now what?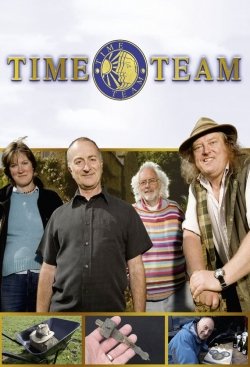 Time Team UK TV Show
I am a great fan of Time Team, a British television show about archeology that ran for almost 20 years and was hugely popular. In a nutshell, Time Team would be called to a site and they had just three days to figure out what was there. England is loaded with archeology – from Paleolithic to Industrial Revolution – and Britons are always finding something underneath their back garden or in a field and they are mad to know what it is.
The shows are uploaded onto YouTube available for free to everyone and I've watched them repeatedly. They are often in cute little English villages that are a cross between Hobbiton and Harry Potter and I decided I'd like to visit one.
However, by day 6 we will have been in all the villages along the Wall and unless I rent a car (oops! You can't rent a car in England. You have to "hire" it.), I have to depend on trains or buses. First I thought of Bamburgh Castle up north and Lindisfarne Island, but they are not easy to get to. Then I thought of Virconium (the real Camelot!) way down south outside of Shrewsbury, but that is a long way for just one site. Besides, at 4:00pm I'll be tired and hungry and not eager to go anywhere.
So I booked two nights in a hotel in Newcastle right downtown next to the "new" castle, the quayside, and an easy walk from the train station.
Then I thought of York. York is loaded with history and archeology. It was a major Roman city and army base. Septimus Severus, the first African Roman emperor, died in York in 211 CE and Constantine I was proclaimed emperor there in 306 CE. The Vikings made it a stronghold in their day and William Wallace sacked the city in 1297 in his fight for Scottish independence. Well, this sounded like an interesting place to visit. Besides it is nearer to Manchester where I have to catch the flight home.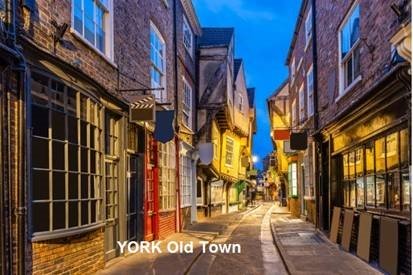 York Old Town
Booking.com came to my rescue again and I got a room at the Hilton smack in the middle of York's Old Town, across the street from a medieval fort, and next to a Viking living history museum. That should keep me busy! Now if we do not experience another pandemic, heat wave, or rail worker strike this should be quite an adventure.
Story by Janice Van Cleve - to be continued!
Author Bio
Janice Van Cleve has traveled the world and compiled stories of her trips in two volumes called, appropriately, The Jumanji Passport Volume 1 &  Volume 2 available from Amazon.com or your local bookstore. Copyright 2022.
---