Golden Girl
A review of A Golden Girl Guide to Retirement in Cuenca
This book is an in-depth guide written solely BY a woman specifically FOR other women.
It Is designed to help a woman "of a certain age" successfully begin an adventurous new life of retirement way up in the Andes in Cuenca, Ecuador, South America.
Of course, you want to know:
Where will I live?
Can I drink the water?
What if I get sick?
How will I keep in touch with my grandchildren?
Can I bring my cat?
What will I do all day?
Will I meet a handsome Cuencano and fall in love?
Christine answers these questions, and more.
Golden Girl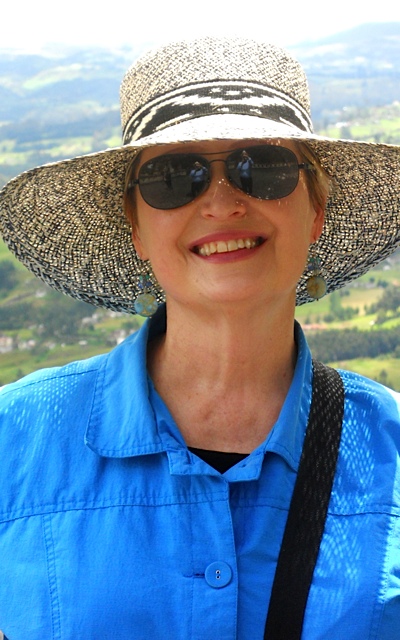 She doles out her advice, based on personal experience and the experiences of other Golden Girls in Cuenca, in a comprehensive, but no-nonsense manner. Cuenca is the third ex-pat community in which she has lived, making her observations even more insightful.
Though her subject is serious, her writing style is light-hearted and positive. The stories she tells to validate her points are told with wit and humor. 
And she doesn't hold back when she describes the good, the bad, and the unexpected.
Golden Girl
A Golden Girl's Guide to Retirement in Cuenca can save you money, time, and stress―three essential ingredients for you to successfully create your new life of retirement. Consider this e-book your "Golden Girl GPS" for getting started in Cuenca.
"Twenty years from now you will be more disappointed by the things that you didn't do than by the ones you did. So throw off the bowlines. Sail away from the safe harbor. Catch the trade winds in your sails. Explore. Dream. Discover."  - Mark Twain
"Cuenca is a charming city to live in. It's like being back in the U.S. in the 1950s. It's a safe city. There are plenty of small neighborhood businesses to use and there's a great bus system. You'll have a richer lifestyle here, especially if you're living on a fixed income."  - Dean Keyes, a Golden Girl in Cuenca since January 2010
Golden Girl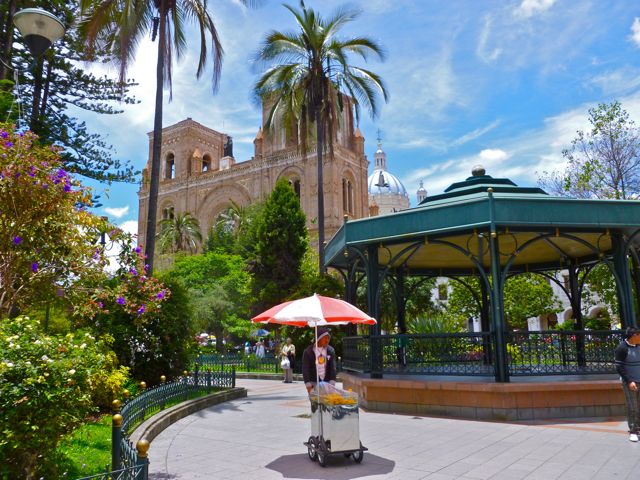 Author Christine A. Collins has lived in Cuenca, Ecuador for 3 years. Prior to that, she has been an ex-pat in Lake Chapala, Mexico and Paris, France, so she knows something about acclimating to a new, foreign culture.
Now, I have to admit I may be a bit prejudiced since I edited this book for Christine. I have only lived in Cuenca for 2 years, and I'm still in love with this magical, charming town.
But I've also lived here long enough to see some of the "dark sides" that some other magazines and blogs don't tell you. So I can recognize the effort and authenticity with which Christine has done her homework so you don't have to.
This is the only guide you need if you are a woman contemplating a new life in Cuenca, Ecuador.
---
---