Samaria Gorge
Crete

Going Downhill

A trek down Samaria Gorge Crete turns hot for Tracy Beard.

Life is filled with ups and downs. 
According to famous European travel guide Rick Steves, the trek down the Samariá Gorge drops 5,000 feet to the bottom. Others quote it at 3,660 feet. Whichever the case, it's a long way down. The trek is thirteen to sixteen kilometers long depending where you choose to stop.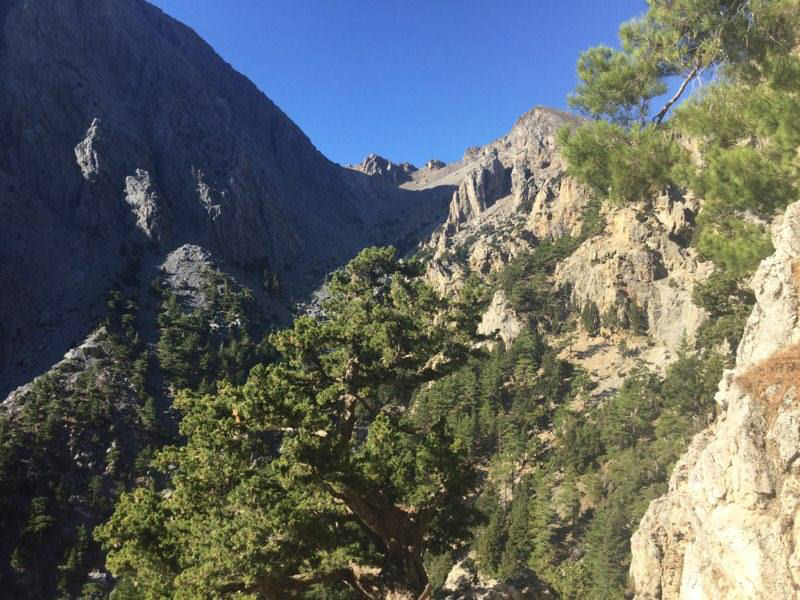 Samaria Gorge Crete
Samariá Gorge on the island of Crete is a National Park of Greece, a major tourist attraction of the island, and a World's Biosphere Reserve.
The deep narrow canyon glistens in golds, browns and dark greens. Outcroppings of Cypress trees perch along the canyon walls and an icy blue river runs through the center. 
Well, at least this was the vision created in my mind when I booked the trek. I scanned blogs, consulted guide books, reviewed photos, and determined that this would be a challenging activity for Brittney, my daughter, and me. 

Prior to our departure I could not foresee the analogy that would be revealed between this trek and life.
That August day was hot, approximately 82 degrees. The sun broke through our window and settled quietly above the sea. 
Our room, at the Alcanea Boutique Hotel, was warm but comfortable. 
After getting up at 6:30, it took thirty minutes to prepare; pack our snacks, water, hats, and sunscreen. During this time we fired up the air conditioner to help slice through the humidity that had begun to seep into the room.  
The van arrived at 7:15. We wound up the mountain and shifted from side to side for over an hour as the driver propelled us forward. The queasiness acquired from this ride did not bring hope to the upcoming event.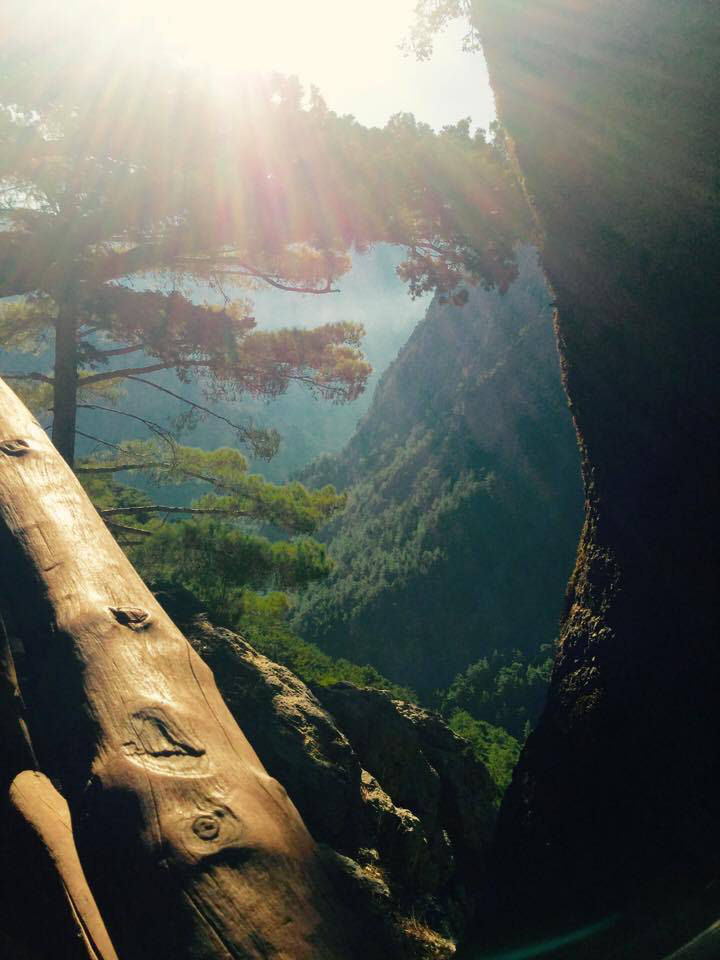 We arrived at the starting point and prepared to begin on our trek. From May to October between 1,000 and 2,000 people trek down the Samariá Gorge each day, truly like a cattle drive.
The entire march is downhill with three miniscule inclines. The river rock trail contains virtually no sand, no cushy pine needles, and no flat areas. 

The trail presented a rigorous test for feet, knees and legs. For five hours we held our ankles firm, kept our knees bent for impact, and tightened our quads to remain upright. Rocks ranged in size from an average of three inches each to small boulders. The steepness of the path was not difficult, but the constant tension on our lower bodies took a toll both physically and mentally.   

An ominous tone was present for our gorge trek. Within the first two-hundred feet I asked if I would relinquish one of my walking sticks to a woman who had only requested one stick and was having great difficulty.  
The guide felt that if she had two, it might help to stabilize her. Although I always hike with two sticks, I felt fine, so I obliged.

Moving briskly down the mountain, periodically Brittney and I were forced to wait for the rest of our group to catch up. Eventually, at the seven kilometer mark, our guide relinquished our tickets to us, and gave us the go ahead to finish on our own. We agreed to meet up with the group at a designated restaurant in the village at the bottom.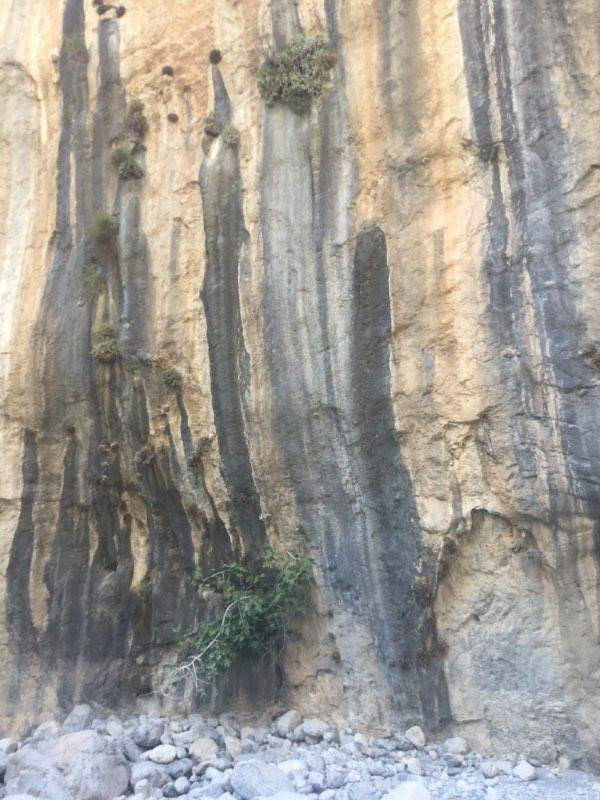 It was hot in the gorge, the dry rock barren and lifeless. Aside from a few mountain goats and the rescue donkeys we saw no animal life. The width of this gorge is rather narrow, unlike the lovely Columbia Gorge I hike so often in Oregon and Washington.   

When planning this trek, I pictured the beautiful cool river running through the center of the canyon, but due to the lack of rain, the land was brittle and the river mostly dry. It brought to mind certain seasons we all go through in life.
There are always downhill moments in life. Times when your entire world seems to fall apart and there is nothing you can do to repair it. 
Although crowded with people, the Samariá Gorge felt desolate and lonely.  When times are tough in life, we often feel alone amongst thousands, even with friends and family nearby. 

Samaria Gorge Crete

The dryness and heat felt overwhelming and consuming at times. I thought about how life can leave us feeling parched with an unquenchable thirst for something more. At these times, it can feel like there is nothing to live for.  The downhill treks in life are miserable, leaving us feeling dejected and depressed.
However, we need to remember that if you have faith, beauty can come from ashes. Unable to see, feel, hear, or taste relief in those dry moments, remember, the waters from faith will come and replenish your soul. 
The Samariá  Gorge trail eventually ends at Agia Roumeli, a small village on the Mediterranean Sea.
Looking through clear water, at least six feet down, you can see beautiful pebbles. When you immerse yourself, you can lift your feet off the bottom and float in the briny sea. Gazing upon the little white village and the beautiful sea around you, the grime and grit of the trail begins to wash off of your weary body.   
The sweat and stickiness is swept away and the coolness of the clean clear water reduces your body temperature to a comfortable level. Within moments, you realize that the dry, difficult, downhill trek has ended and you can relax in the amazing beauty around you. The sea envelops you and your cares wash away.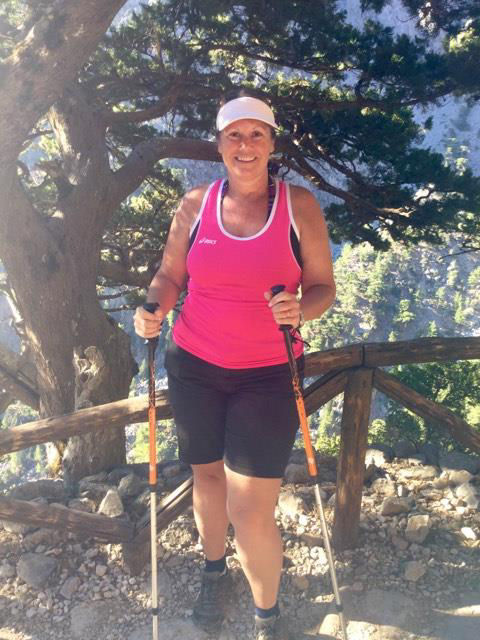 Life is the same. At any moment God can and will reach down, pick you up in his strong but gentle hands, wash off the grit and grime of life and comfort you in His peace. So don't lose hope in the downhill treks of life…God will always be there at the end to wash you off, refresh your spirit, and lift you up again.  
This was the lesson I was reminded of when my daughter and I trekked those thousands of feet downhill through the Island of Crete's Samaria Gorge.
--story & photos by Tracy Beard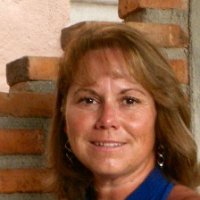 Tracy Beard is a freelance writer specializing in travel, non-profits, alternative medicine, and direct response copy writing. As the founder and past president of an international children's non-profit, Tracy traveled extensively, empathized with people in need, learned the importance of good health, and raised funds writing exceptional direct response copy.
Her thirteen years of experience writing in various genres has added to her expertise. She is a member of AWAI (American Writers and Artists Inc.) and ITWPA (International Travel Writers and Photographers Alliance). Check out her website www.tracybeardwrites.com

---
---