Ski Patrol
Tracey goes on a ski patrol with the guys at Powderhorn, Colorado.

My adrenalin began pumping the moment I snapped on my downhill skis. My heart raced as I glided over to the ski patroller. We got onto the lift, rode up into the air, pushed ourselves off the chair, and finally stood at the top of the mountain looking down at the runs.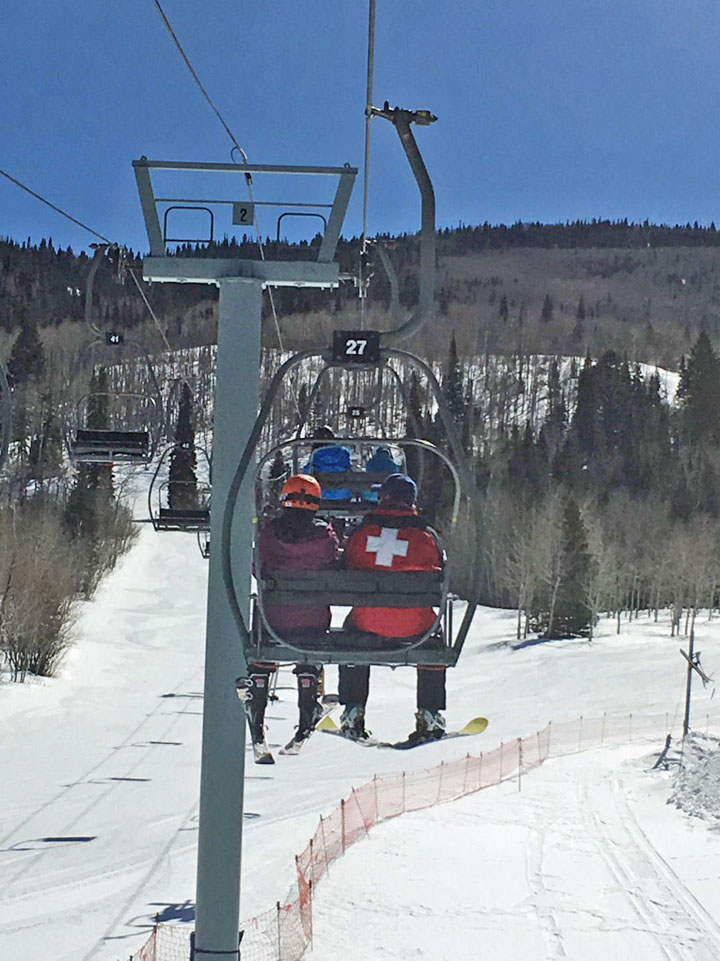 Downhill skiing is an adventurous sport, and the word "adventurous" infers that there is a certain measure of risk associated with the activity.
Therefore, by definition, as a writer for Adventuress Travel magazine, I regularly partake in activities that embrace some degree of danger. Though this sense of danger does not stop me, it can cause anxiety in those that I love.
Ski Patrol
As adventurous moms and grandmas we often want to include our children and grandchildren in our ambitious travels and activities.
Unfortunately, we often collide with resistance from husbands and even our grown children when it comes to taking our grandchildren with us on an adventure.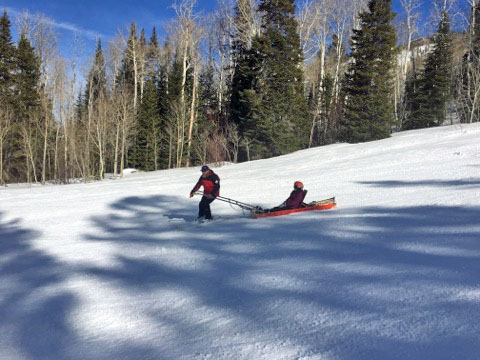 The best way to overcome fears in others is to educate them and provide as much information and training as possible to alleviate their fears. 
Powderhorn Ski Resort developed "Ski Patrol Ski Along," a program educating both kids and adults about mountain safety and the responsibilities of the ski patrol.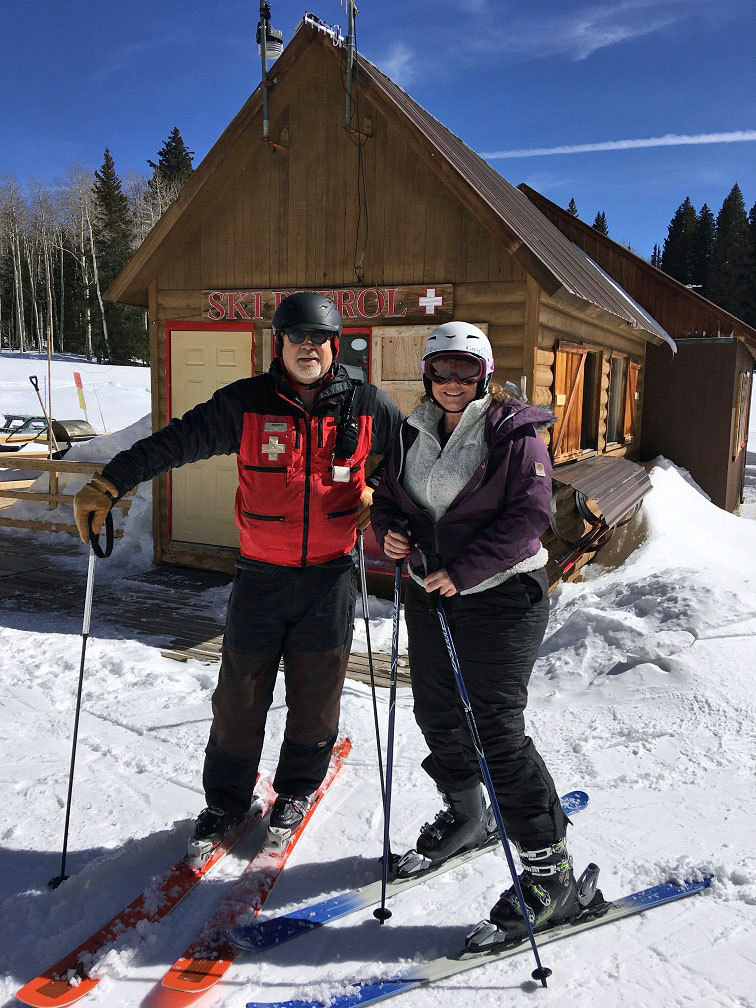 After a few hours with the ski patrol, I learned exactly what they do and what they are responsible for. 
The ski patrol is in charge of most mountain maintenance. They make sure the lifts, poles, signs, and snow are safe and in proper working order.

Ski Patrol
The ski patrol works to keep skiers and boarders safe. Whether they are policing the behavior of those on the mountain, keeping track of snow quality, or rescuing injured skiers and boarders, ski patrol personnel keep us alive. 
Ski Patrol Manager Rondo Buecheler says, "The ski patroller's job is approximately 80% maintenance, 10% training, and 10% rescues."
I rode the lift to the patrol shack perched on top of the mountain. Bags and backpacks lined the walls, and each one had a unique purpose.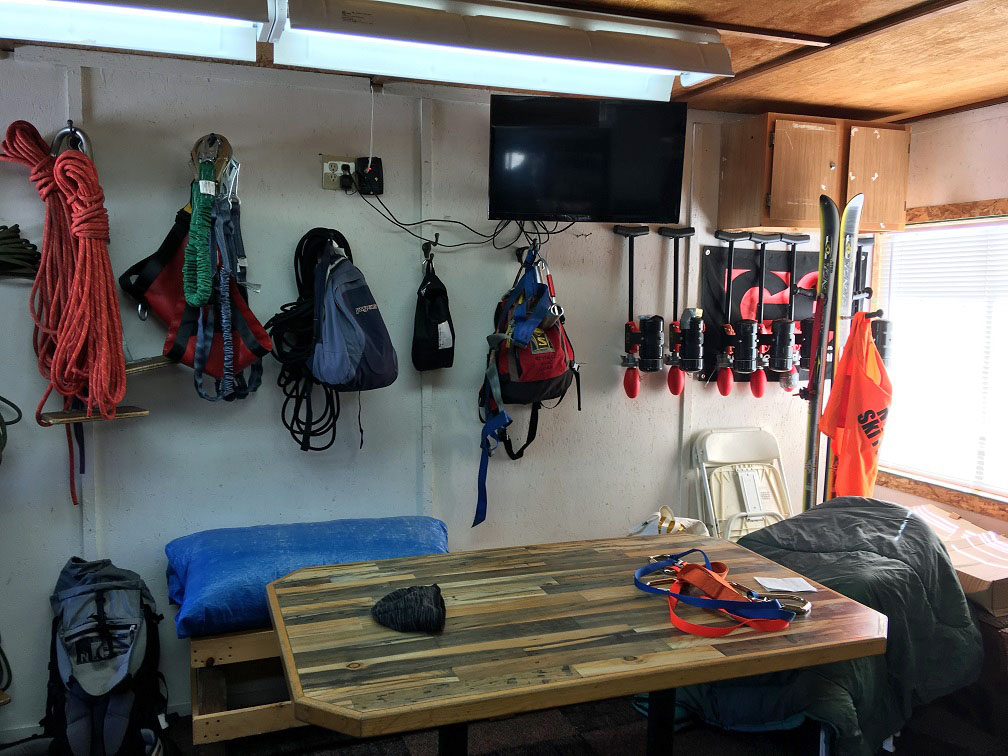 Some packs contained oxygen, and others held ropes, medical supplies, and other rescue equipment. Splints and stabilizing foams lined the shelf above the packs.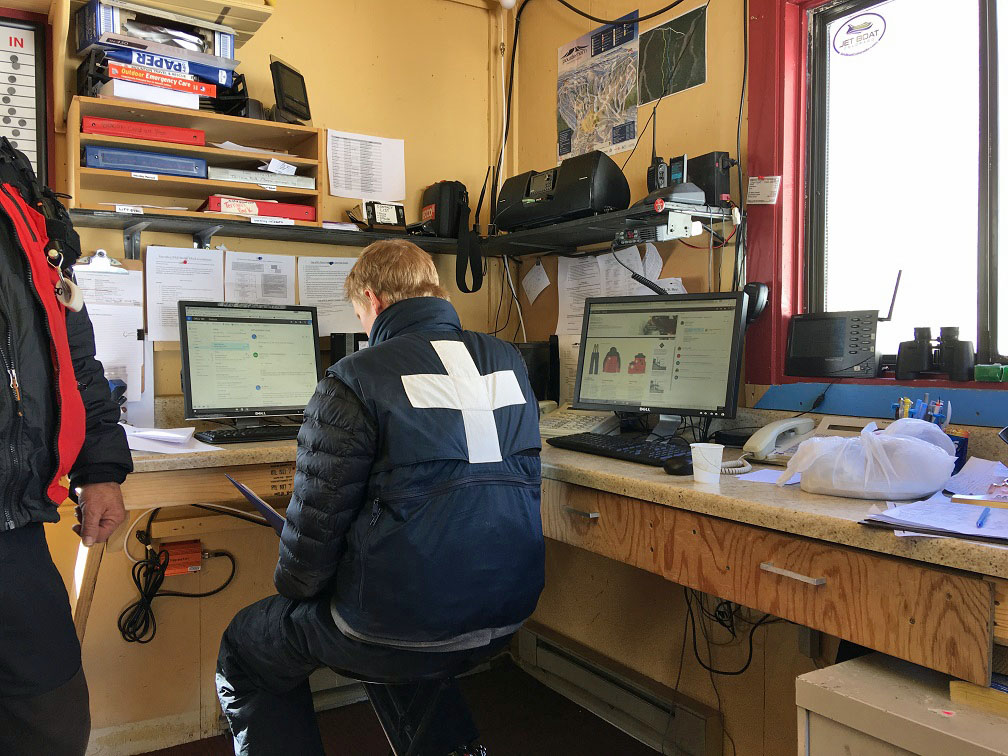 Ski Patrol
The dispatch ski patroller sat, eyes glued to two different computer screens, while he simultaneously listened intently for any emergency phone calls. Other patrollers rested on the wooden picnic table in the center of the room; ready and on alert.
Patrollers are prepared to be out the door with rescue equipment within one minute of a distress call. Toboggans stood against trees scattered throughout the ski resort for easy access.
Patrollers regularly train for emergency medical situations. Their first priority is to assess an injured skier's condition, stabilize, and then get him or her off the mountain into a warm environment. The dispatch patroller immediately contacts nearby medical facilities to put them on alert.
Whether the injured person needs a family member, ambulance, or life-flight helicopter, the ski patroler completes all necessary communications before a skier even reaches the bottom of the mountain.
Snow can be hazardous, and avalanches are one of the highest dangers to skiers. I looked into a deep hole the ski patrolers recently dug in the snow.
One patroler climbed into the hole to inspect the size of water molecules on each level of the snow. The differences in molecule size determine the likelihood of a snow slide or avalanche.
If deemed unsafe, patrollers will block off and monitor the area. If necessary, they will detonate explosives to create a manageable and monitored avalanche.
I inspected the unique equipment recommended for backcountry skiers. Special backpacks with a pull cord (similar to that on lifejackets) open up into huge balloons. These balloons give the wearer the ability to literally swim on top of an avalanche.
Being buried under an avalanche is a life-threatening danger on the mountain, but if a person can stay on top of the snow during an avalanche, they have a greater chance of survival.
The Ski Patrol Ski Along program at Powderhorn provides education to skiers and boarders about what patrolers do and how to stay safe on the mountain. I learned about safety and felt a new sense of assurance in case I was ever injured.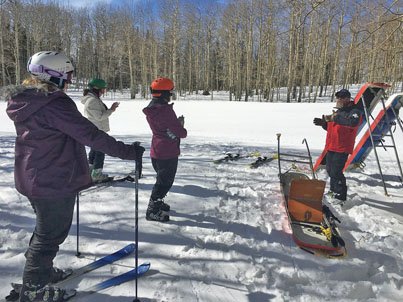 By learning about what takes place during a rescue and understanding safety on the mountain, I can assure my husband, children, and future grandchildren about what they should do in case of an emergency.
I was taught about the additional dangers of backcountry skiing and how to use a beacon if someone in my group were ever to get lost.

The Ski Patrol Ski Along program is especially good for children. It builds their confidence, removes some anxiety if they are injured, and teaches them snow safety.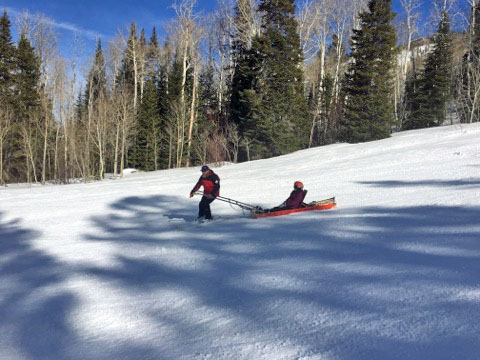 Participating in the program was both interesting and fun. Participants in the program can take a test ride down the mountain inside the toboggan to get a feel for the experience. 
As a parent or grandparent, you can help alleviate some fears of those you love by taking your kids and grandkids to Powderhorn. Participate in the Ski Patrol Ski Along program and share in a renewed confidence that your family is prepared in case of a crisis while enjoying the snow.
--Story & photos by Tracy Beard
Ed note: Powderhorn Mountain Resort is located 45 minutes east of Grand Junction, Colorado on the Grand Mesa.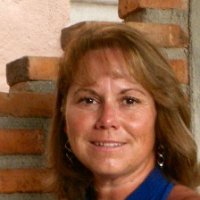 Tracy Beard is a freelance writer specializing in travel, non-profits, alternative medicine, and direct response copywriting. As the founder and past president of an international children's non-profit, Tracy traveled extensively, empathized with people in need, learned the importance of good health, and raised funds writing exceptional direct response copy.
Her thirteen years of experience writing in various genres has added to her expertise. She is a member of AWAI (American Writers and Artists Inc.) and ITWPA (International Travel Writers and Photographers Alliance).

---
---