Souris

Heading to Souris for an Acadian music jam.

I'm heading from Summerside on the west central coast of Prince Edward Island to the easternmost tip of the province where Souris is located .

It's around 185 miles (300 km), there and back, a four-hour round trip on meandering highways. Despite the -30 wind chill, it's a beautiful winter Sunday morning.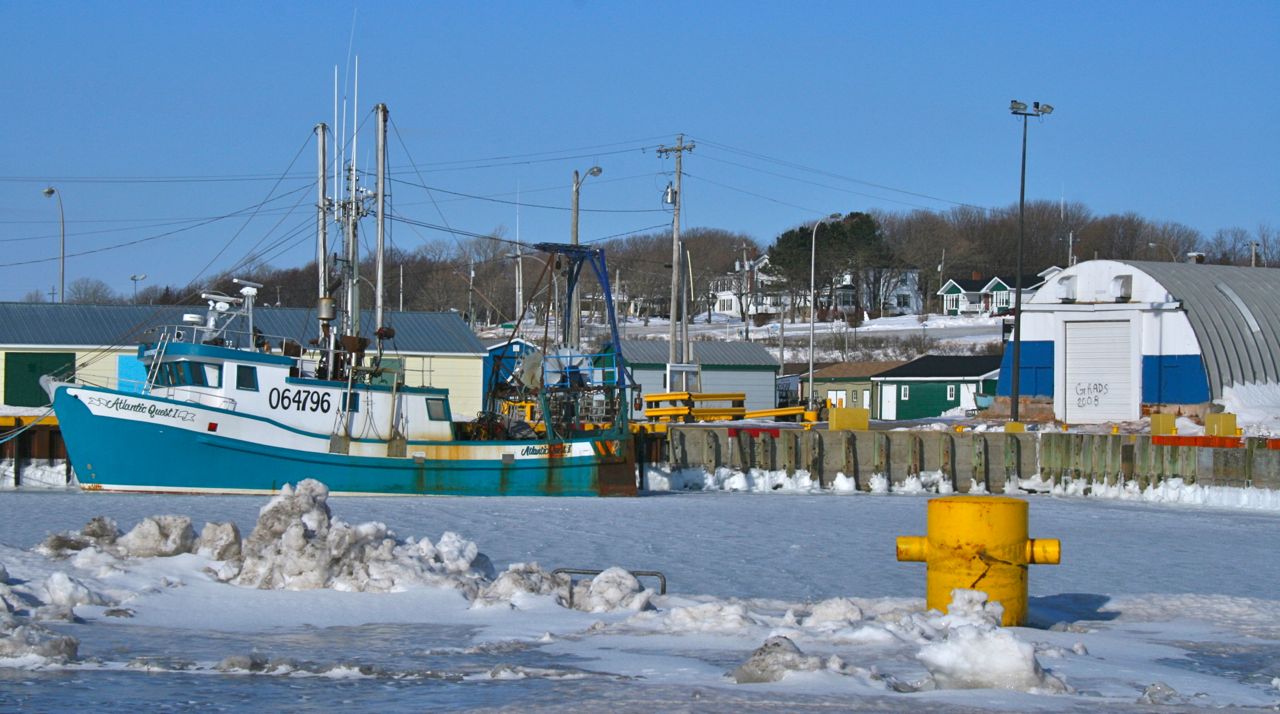 Souris
Lighthouse in Souris
My destination is an Acadian music jam, quite rare in the province. There are barely 8,000 Francophones on the Island as a whole and 70 percent of them are over in the western part of the Island, in Prince County.
Music brings everyone together.
Despite their small numbers, Acadians participate eagerly in the East Coast provincial music scene. The band Vishtèn, hailing from both P.E.I. and the Magdalen Islands, has acquired an international fan base.
Music is an integral part of Acadian culture. Here is the group Vishtèn practising on the west side of the Island.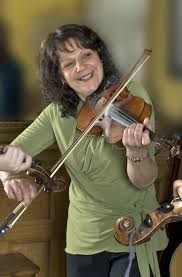 Louise Arsenault
Fiddlers Caroline Bernard and Louise Arsenault are known throughout the Maritimes, the latter a former recipient of the regional Golden Fiddle award. Lennie Gallant is a regional award winner who writes and sings in both languages.
Souris is a French name that means "mouse", and, according to the town marina's website, likely comes from an infestation of mice that occurred around 1724. In 1744 this place was identified on a map as "Havre à la Souris", or "Mouse Harbour."
This is the first time I've ever heard of a town named after an infestation, but I guess anything can happen.
French fishermen from Normandy first settled here in the early 1700s. Even today, the website is bilingual. It's the main port for anyone wanting to go to the Magdalen Islands, which are part of Québec.
Souris boat trapped in the winter ice in the harbour
I do my best to navigate roads with lines so faded it's hard to tell if the right lane exits or if cars can go straight.
In Charlottetown, I stop to grab some lunch, since most restaurants along the highway are closed except fast food outlets or gas station counters.

This is the poorest province in Canada, with the lowest wages. I'm guessing people are so poor no one wants to risk opening a restaurant or café and not getting enough customers. Of course, there's also the fact that the entire province has under 200,000 people.
Souris
As it veers away from Charlottetown, Highway 2 goes north, then south again, along the coast. Seeing ocean coves and harbours wrapped in ice gives them a completely different vibe. Still. Remote. Suspended. Asleep.
Fishing boats hauled up from their watery habitats lie stranded on their owner's lawns. They loom over pickup trucks, SUVs and sometimes even dwarf the houses.
Signs of lobster restaurants designed for the tourist season dangle and creak in the omnipresent wind, accentuating shuttered windows and darkened doorways. Many snowbanks are the colour of Island dirt, a deep reddish brown.
I get to the music jam, in the local school, which turns out to be a series of portables cobbled together. This school has 40 students. According to the organizer, about ten people show up on average every month.
Today, the ten include about four children. Not everyone speaks French, so most of the time we have to speak English. We sing traditional French songs with two guitars.
One woman has an Irish drum but doesn't quite know how to play it. I'll be more of a spectator, with ears wide open.
Souris
Afterwards, I ask about the size of the French-speaking population in Souris; the organizer doesn't know. Souris is in Kings. I'm guessing the French-speaking population is about 100.
Meanwhile, two of the people who have shown up own a Bed and Breakfast about 18 miles (30 km) west, the Tír na nÓg Inn.
It's one of very few such facilities open all year. Will, the husband, says he's involved in trying to encourage winter tourism on the Island.
That would be great. I'd be a major customer if I could go snowshoeing or horse-sledding and then go have lunch or at least some hot chocolate and snacks somewhere.
I hope Island businesses can make something happen. Maybe if it's concentrated somewhere, or just have existing facilities better advertised so people can grab a bite or a cuppa.
We wrap it up and eat some cookies together, with very bad coffee - though flavored with a lot of hospitality.
I return to Summerside with fond memories of a group of people struggling to keep their traditions and language alive.
—Dominique Millette
Dominique Millette is a Toronto-based bilingual author and translator, as well as a freelance writer. She has worked in several weekly newspapers and written and published a novel in French (La Delphinée), one theatrical monologue and several short stories.
One of these, Oomblaug Day, was published in Parsec magazine. Another, Better than Elvis, was published in Maisonneuve magazine. She has also studied with Joan Barfoot at the Humber School of Creative Writing.
---
---