Spa Abu Dhabi
5 of the Best

A luxury spa break in Abu Dhabi; discover what it's like at Spa Abu Dhabi. Jennifer Horndyke reviews 5 spas.

What could possibly be more relaxing than visiting the top, most luxurious spas in the world on a break to Abu Dhabi?
Abu Dhabi is renowned for its over-the-top lavish twist to everything, but you might not have known it's a hot spot for first-class spas. Let me let you in on the secret with my top picks of the 5 best spas in Abu Dhabi.
At these spas you can enjoy the ultimate in relaxation with a bit of sun worshipping and some amazing treatments - what's not to love?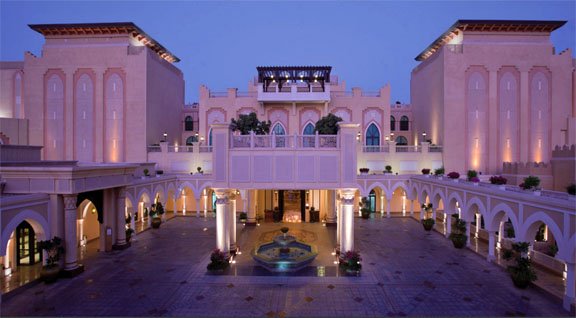 Abu Dhabi, United Arab Emirates
Spa Abu Dhabi number 1.
1. The Rosewood, Al Mayah Island.
The Rosewood, situated on Al Mayah Island, is known for its superbly sumptuous setting that instantly transports you into a tranquil space.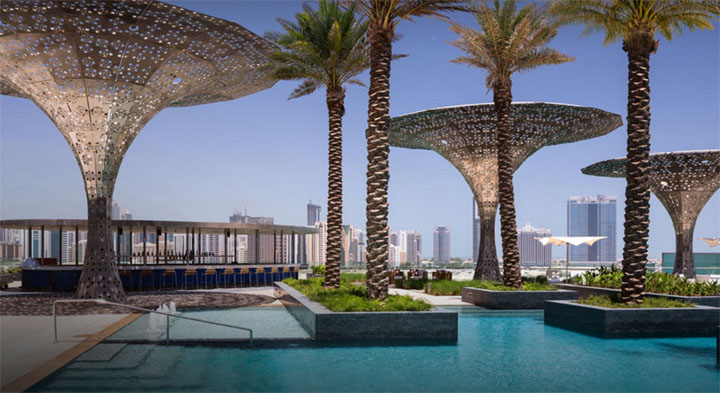 The Rosewood, United Arab Emirates
With a total of nine lavish treatment rooms, everything is delivered by the best, top-skilled professionals from around the world. Visit Rosewood and you can be certain you'll be leaving with a fresh and extremely relaxed mind.
With a huge range of wonderfully indulgent therapies, treatments and services, including signature offerings that are centered on the essential native ingredients stemming from old traditions, The Rosewood is everything a luxury spa should be.
Spa Abu Dhabi number 2.

2. Talise Spa at Etihad Towers.
Step into the Talise spa at Etihad Towers and feel your stresses float into the ether!
Based just outside of the city centre, the Jumeirah spa is one that is definitely going to help you to get in touch with the inner you, and all just a stones throw away from the buzz of the city center.
Talise Spa at Etihad Towers, United Arab Emirates
Visit the Jumeirah spa for a myriad of serenity-inducing treatments from facials to full body massages and Jumeirah special experiences, all bespoke to your specific needs.

I would be amazed if you managed to leave after just one 90-minute treatment!
To avoid disappointment I would strongly recommend booking at least 2 days in advance.
Spa Abu Dhabi number 3.
3. Emirates Palace Spa, Emirates Palace.
If you have already heard of the Emirates Palace you will not be surprised to learn that aside from one of the most exquisite hotels in the world, it is also home to one of the most incredible spas.
Emirates Palace Spa, Emirates Palace, United Arab Emirates
Nothing I say will prepare you for the experience - prepare to be transported to another world.
The Emirates Palace Spa takes its main inspiration from Abu Dhabi's rich culture and traditions to provide you with world-class treatments and packages.
Therapies include Moroccan Hammam treatments, designed to bring out your inner glow, and royal massage therapies, which will take you to another world of contentment.
You can also take a trip here as a couple and receive highly decadent treatments designed specially for two.
And for men, never fear there are packages designed just for your needs too.
Spa Abu Dhabi number 4.
4. ESPA, Yas Island Vicerot.
was founded by Susan Harmsworth in 1993 and has quickly become world renowned with multiple locations across the globe. The ESPA at the Yas Viceroy is no different and since it's grand opening has become unrivaled in the opulent treatment stakes.
All of the staff are fully trained to award-winning standards. The spa uses the most lavish natural products and cutting-edge holistic therapies to provide the ultimate relaxation experience.

ESPA, Yas Island Viceroy, United Arab Emirates
Did I mention you're overlooking the Yas Marina race track? But don't be fooled by the location — you can expect the most tranquil time at the Yas Viceroy.
Choose from therapies such as The Yas Detox, Tension Soother and Energy Recharge to reinvigorate your energy and spirit.
If you're feeling really fancy, you can book out the Viceroy Presidential Treatment Suite, which features its own private hammam, steam room with a rain shower, colour therapy and Kinesis fitness equipment.
I know what you are thinking, take me there now.
Spa Abu Dhabi number 5.
5. Chi at the Shangri-La.
One of the most well known and well established spas in Abu Dhabi, Chi at Shangri-La gets its spa vision from the traditions of the Shangri-La legend,  resulting in a beautiful haven of peace, well-being and tranquility.
All the therapies here are based around an authentic natural healing practice.
Indulge in Chi's relaxation philosophies such as the Arabian Date Body Wrap to hydrate and enrich your skin or the Arabian Coffee Scrub, known for its cellulite-reducing benefits.
If those weren't enough to persuade you to visit, the fact that Chi has won the Favourite Spa and Best Spa Of The Year in the What's On Abu Dhabi Guide for 2014 might!
So treat yourself to a luxury spa break in Abu Dhabi – after all, don't you feel a little bit more peaceful having read this?
Simply jump on a flight from London to Abu Dhabi, switch off from all the distractions of the modern world, and prepare to discover the inner you.
Jennifer Horndyke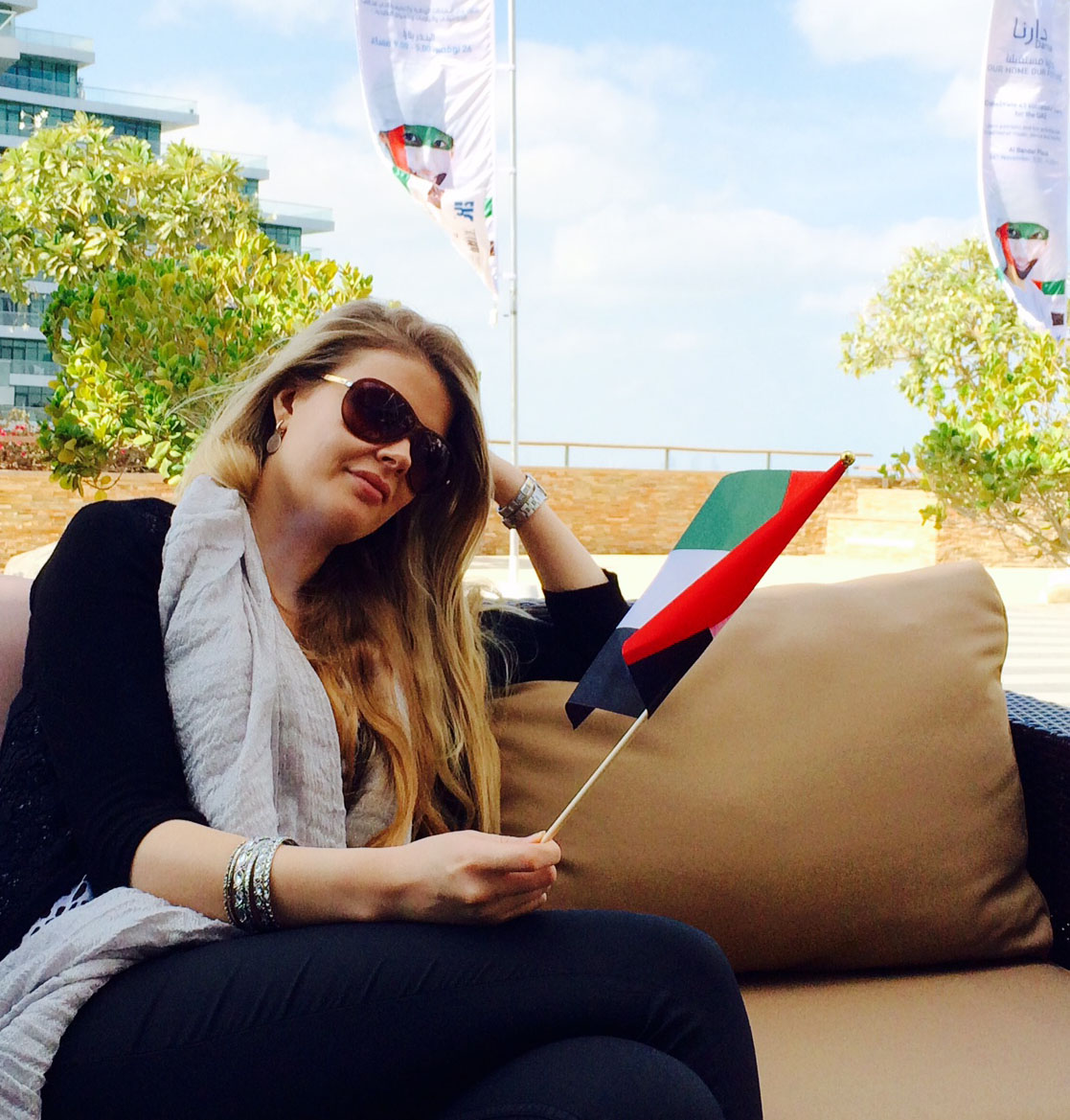 Jennifer Horndyke
---
---