Thailand Art Journal

A few pages from Carolyn V. Hamilton's Thailand Art Journal.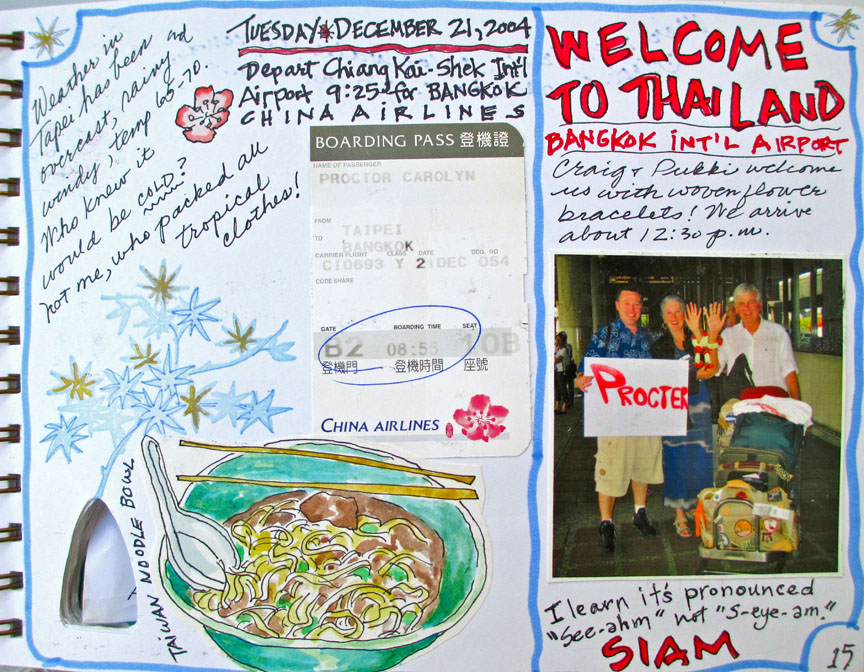 Tuesday, December 24, 2004. Did I mention I was in Thailand for the Tsunami? Our friend, Craig, was marrying his Thai lady, Pukki, that same morning... but that's another story. They met us at the Bangkok International Airport. 
The first thing I learned is that "Siam" is not pronounced "Si- am" but "See-ahm."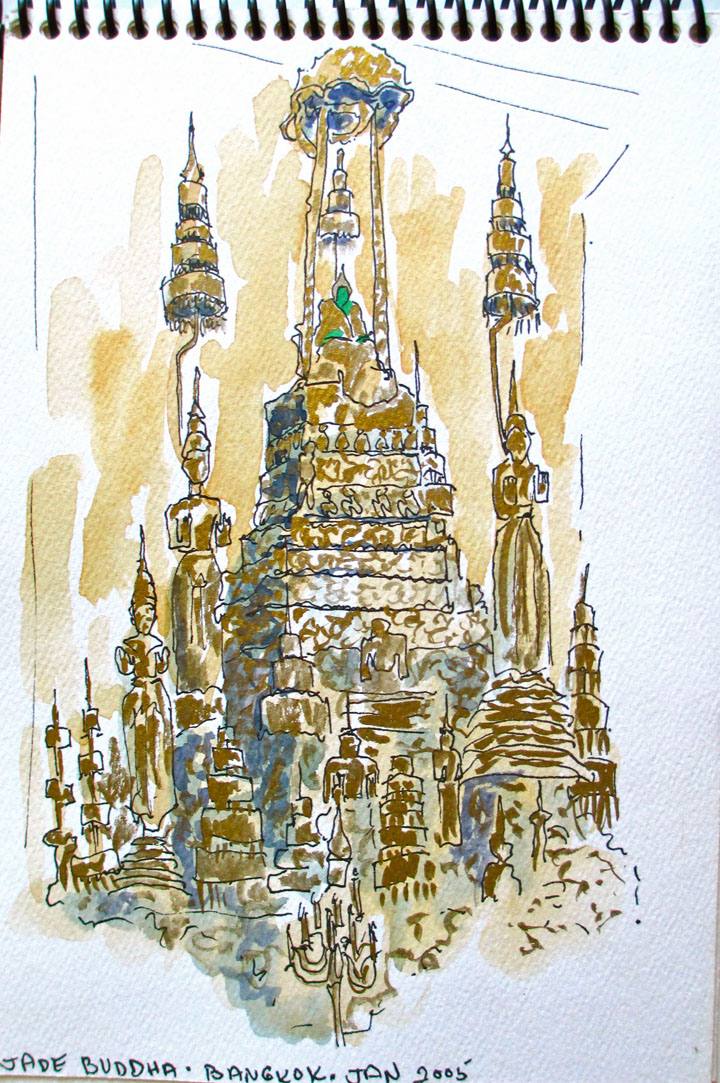 Buddhas prevail in Thailand at buildings called, "wats." This is my drawing of Bangkok's Jade Buddha. Officially, the location in the historic centre of the city, is the Wat Phra Kaew or Temple of Emerald Buddha, situated within the grounds of the Grand Palace.
Now, to enter the Grand Palace, a woman must have her arms covered. Will a shawl do? Nope, it had to be a sweater, and if you didn't bring one to steamy Bangkok, you can buy one from a vendor conveniently located at the entrance to the Palace.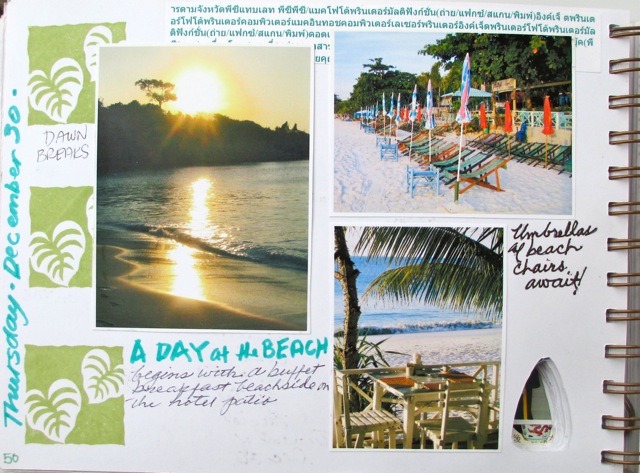 For New Year's week-end, we went to the island of Koh Samed, where beach chairs, beach vendors, and beach masseuses awaited.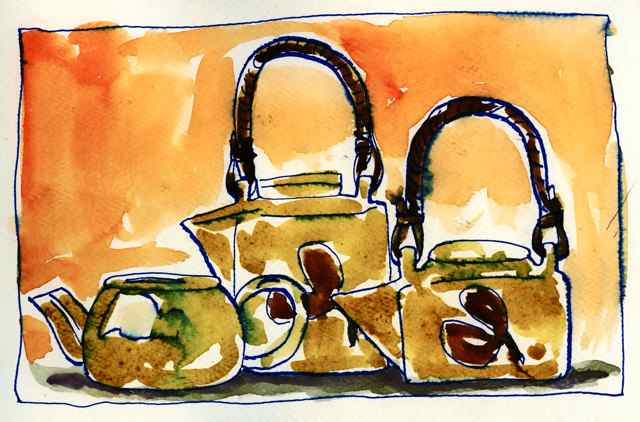 After New Year's, Craig and Pukkie and his family returned to the US, but we stayed another two weeks, visited Chiang Mai, and volunteered with the Thai Red Cross in their tsunami efforts.
In Chiang Mai I took a cooking class at the Sompet Thai Cooking School, and made this little watercolor painting of three celedon teapots.
I hope I've inspired you to take an art journal with you on your next trip, and capture special moments in doodles, stamps and ephemera.
— Carolyn V. Hamilton
---
---