Vilcabamba Izhcayluma

A visit to Vilcabamba Izhcayluma - the hosteria Izhcayluma in Vilcabamba

Just after dusk, my husband and I arrived at the Hosteria Izhcayluma in Vilcabamba, Ecuador. Four hours earlier we had been picked up in front of our apartment building in Cuenca by Izhcayluma's personal van.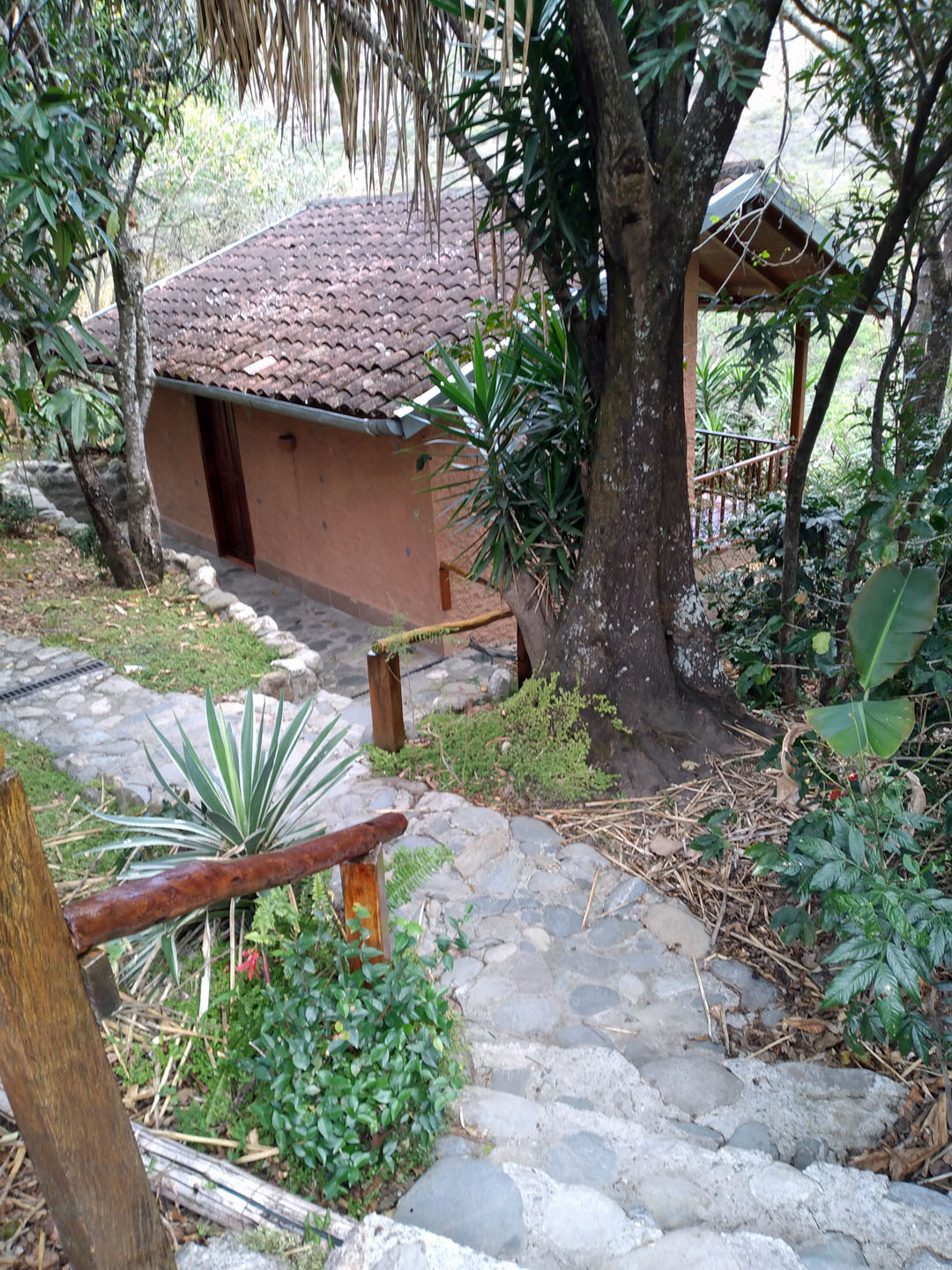 Ever since Grace Halsell wrote her book, Los Viejos in 1976, this part of southern Ecuador has been referred to as the "Valley of Longevity." Halsell spent a year living among indigenous people who commonly lived to 100 and beyond. She examined every aspect of their lives: the food, community life, family concepts, philosophies and values.
In Quichua, the old Incan language still spoken by the indigenous people, Vilcabamba means "sacred valley" and Izhcayluma means "two hills."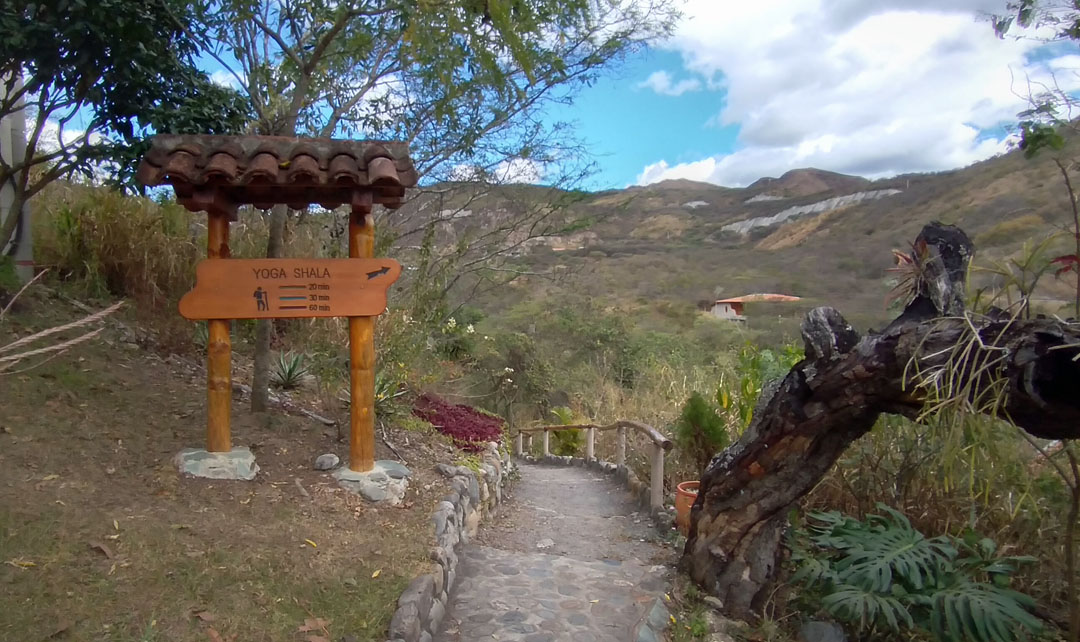 Izhcayluma's combination hosteria and eco-lodge is a great base for the many outdoor activities in the surrounding foothills of the Andes, including horsebackriding and hiking.
For accommodations here you can choose from backpacker dormitories to private rooms and even private cabins situated among the trees and gardens of the grounds. Some of the private cabins even have kitchens, and all of the buildings include numerous porches with hammocks (my ideal way to relax).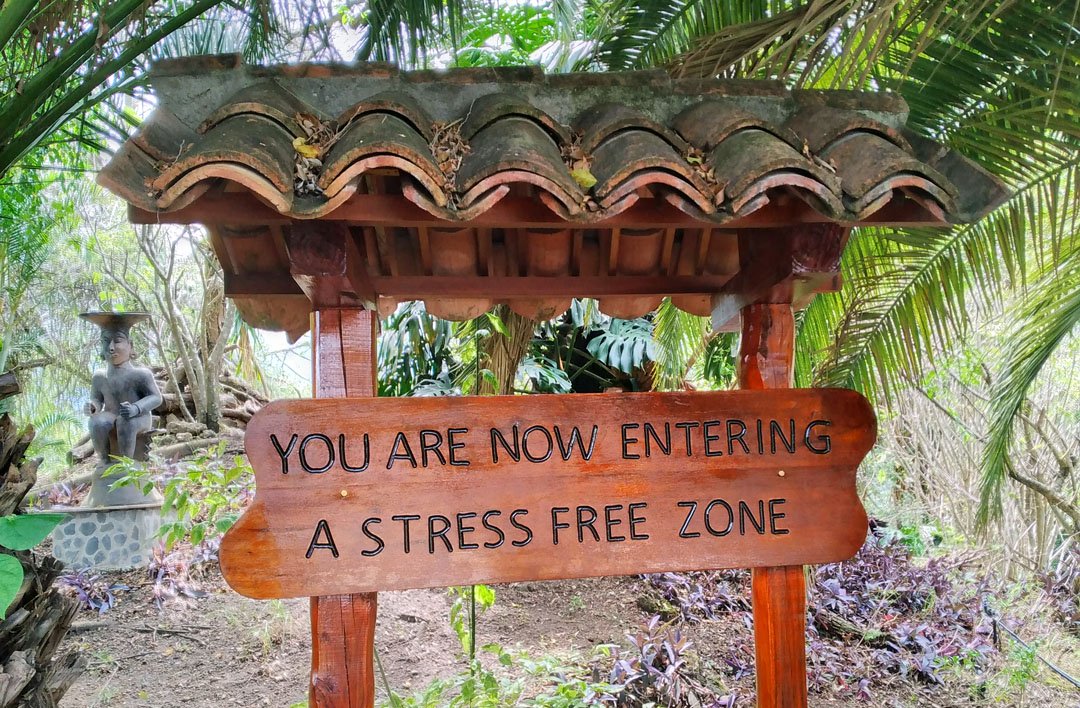 The emphasis is definitely on peace and relaxation.
Other amenities include parking for cars and RVs, and in the restaurant as well as every accommodation you'll find fast fiber optic internet connection.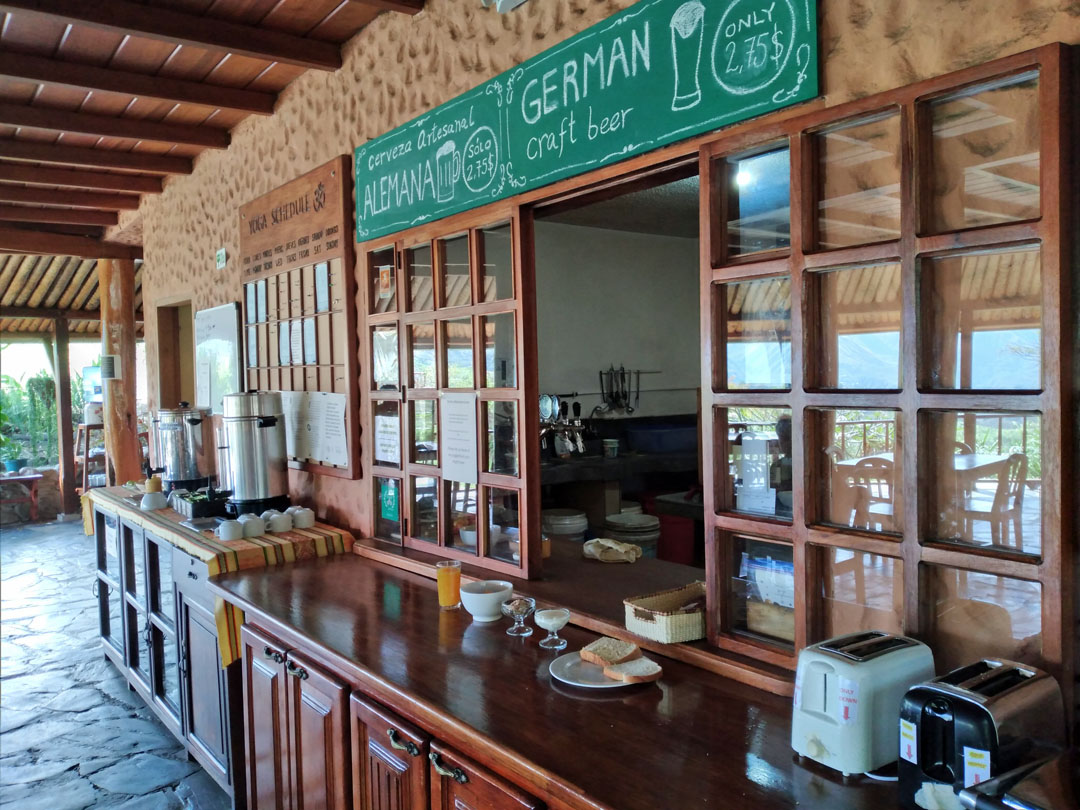 The open-air restaurant features a wide variety of international dishes as well as a panoramic view of this sacred Incan valley. Breakfast was included with our room. German pancakes are a specialty at breakfast, and we discovered it's quite easy to choose them every morning for seven days!
There is a swimming pool, an open air cocktail bar, a book exchange and a health studio.
The health studio offers the usual manicures and pedicures, but specializes in holistic activities such as yoga, massage, and reiki energy healing.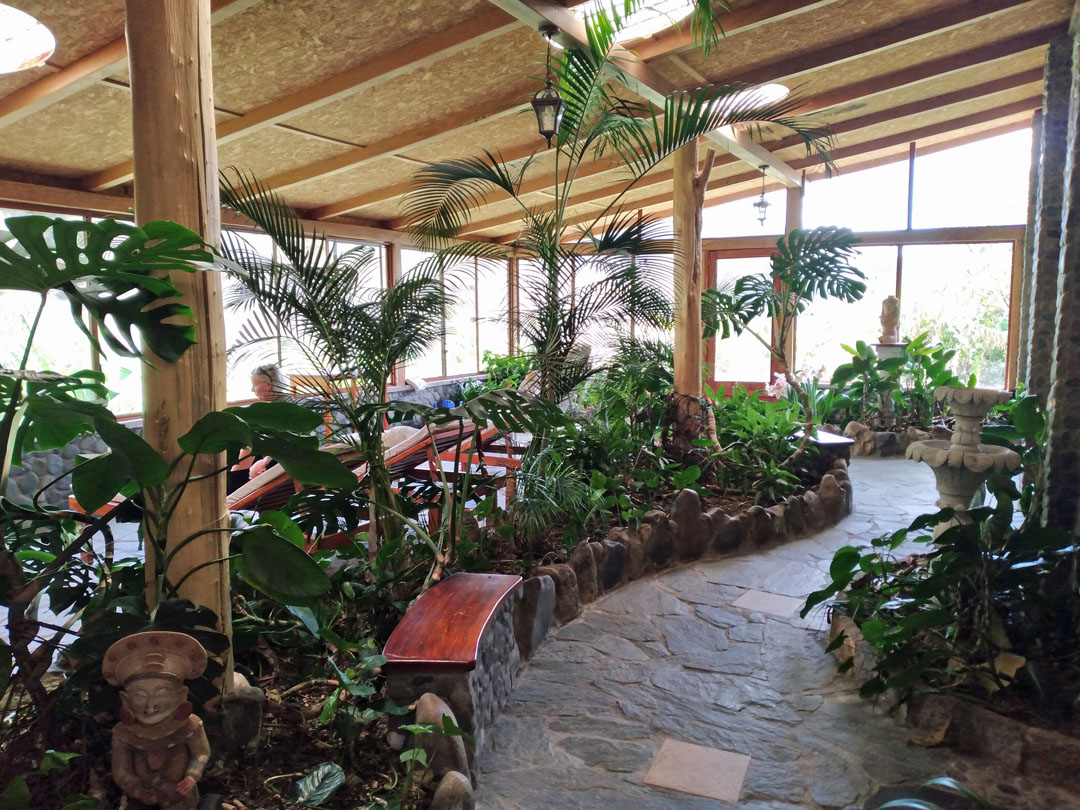 The beginnings of Izhcayluma
"We came from Bavaria in Southern Germany," says Peter Schramm, co-owner with his brother, Dieter, of Izhcayluma.
Peter originally "fell in love with the Latin American mentality in 1991 in Mexico, completely the opposite of Germany." He returned to Germany to fulfill his military obligation in the German navy, but always thinking he "wanted to go back to Mexico and open a beach bar." Peter laughs and adds, "I was just twenty years young."
After his military service he returned to travel for a year in South America, with the main goal of learning Spanish. He began his journey in southern Patagonia and traveled throughout Argentina, Chile, Peru and Bolivia. "But I fell in love with the country and people of Ecuador."
In Argentina he heard about the village of Vilcabamba "through backpacker talk. Remember, there was no internet then."
Peter stayed three months in Ecuador. "This is still one of my favorte countries in the world, for its biodiversity, and it's a small country, relatively stable and safe."
He tells how he fell in love with the Valley of Longevity immediately upon his arrival at 5:30 p.m.
"It was just sunset," he recalls, with striking light and colors. "There's even a special name here for it, 'sol de venado.'"
He knew immediately this was the place he wanted to live. He returned to Germany to tell his family, "I'm really that crazy."
Peter wanted to be like his brother Dieter, eight years older, who had traveled extensively. When he invited Dieter to join him in Vilcabamba, "He thought about it two minutes and said he'd come with me."
Twenty years ago, when the brothers arrived in the sacred valley, Ecuador was still on its old currency, sucres (today the currency is the American dollar). "You cannot imagine how cheap it was," Peter says. "Twenty cents a meter.
We bought twenty-five acres." He explains that "the locals sold property according to the agriculture", not whether it had an amazing view or not. It was all about what you could do with the land. "This was dry land, only a grassland for the cows."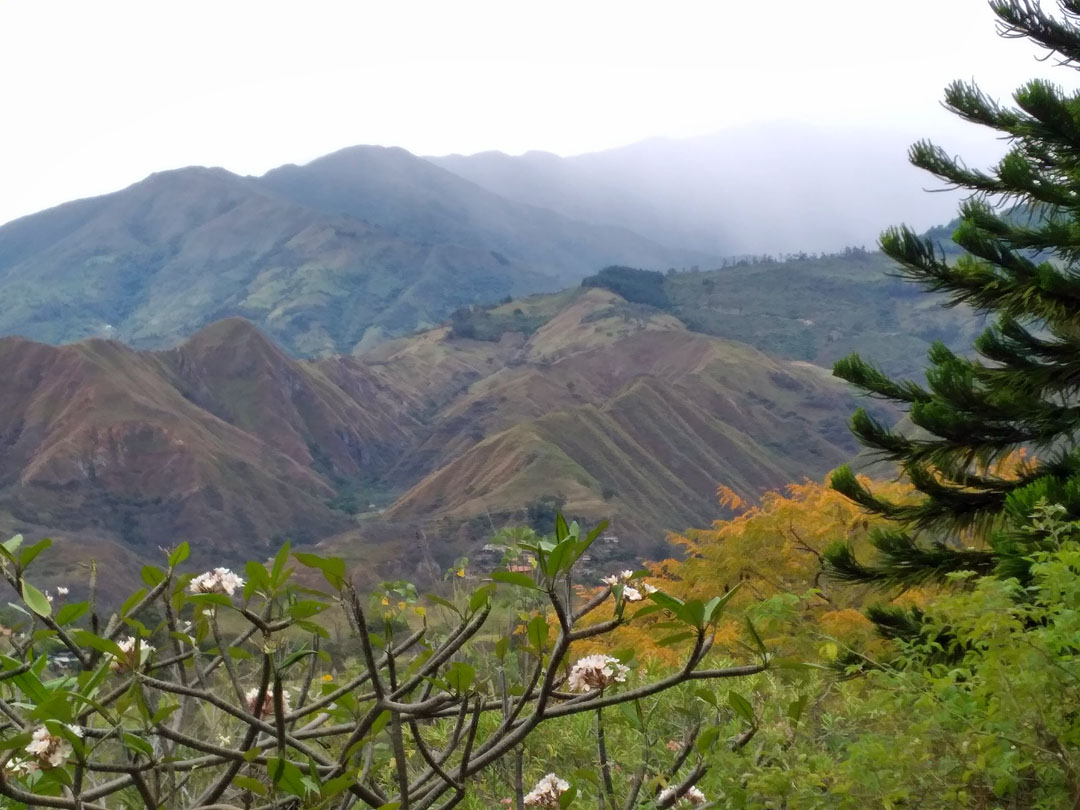 The brothers have never looked back because "No one should regret anything in life, they are experiences."
Peter becomes even more thoughtful. "It was a lot of work of course," he says. "but if you do what you like, even if it's hard work, you don't think of it as work. Twenty-four-seven was our choice."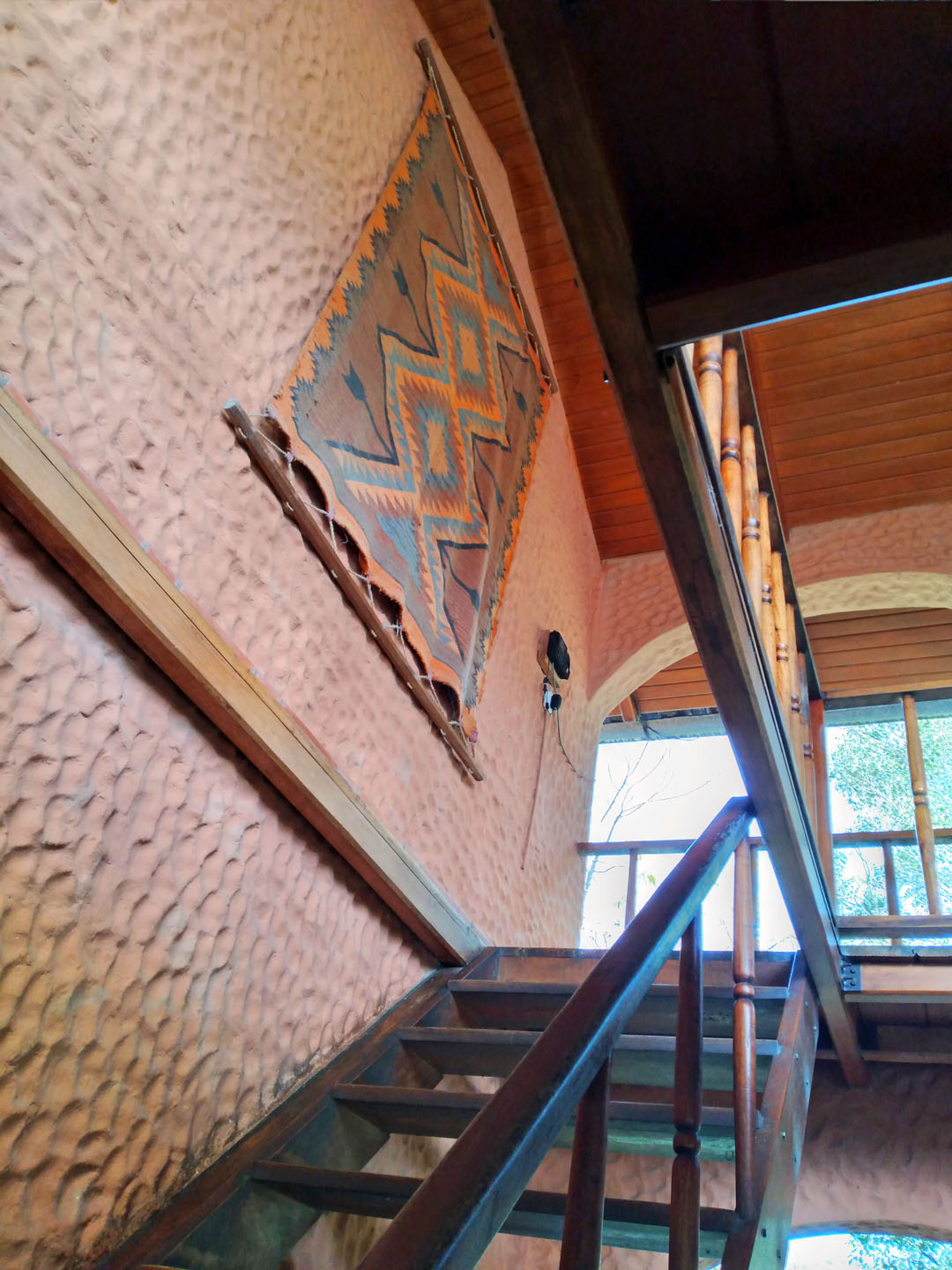 Peter and Dieter did "everything on our own, no architects."
Peter describes himself as the one with the ideas for the stone walls, wooden beams, and Inca décor, while Dieter is "more practical. He says things like, remember the maids have to deal with this…"

Along the way they designed everything themselves. "It's a continuous process," Peter explains, "but first of all, it's not a business for us. This is our home."
In the early years both brothers lived in rooms on the second floor, above the restaurant. Today, Dieter still lives on the grounds, while Peter and his partner rent a nearby farm.
"The leftovers (from the restaurant) go to the pigs and chickens and compost," Peter says.
I was quite impressed to learn that all the huge trees and lush bushes and flowers had been planted by the brothers. Peter estimated that they had planted almost 2,000 trees on the acreage. Today's jungle-like foliage has been twenty years in the growing!
Vilcabamba Izhcayluma
Who comes to Izhcayluma?
Almost all visitors here are individual travelers. They find Izhcayluma through the internet and friends' recommendations. This is not a tour group destination, so there is often a wide mix of new friends to meet.
Because Cuenca has a large "gringo" community, everyone there seems to know about Izhcayluma. Many of our friends had stayed here, and several years ago we had dined here in the restaurant, but this was our first overnight stay. And we met five acquaintances from Cuenca.
Peter says seventy percent of their visitors are foreigners, mainly from the U.S., Canada and Europe, and some from Asia and other parts of Latin America. Only thirty percent of their visitors are Ecuadoreans.
"It's very international here," he says. "And not only is there a mix of nationalities, but also the mix of ages, from eighteen to eighty." He adds, "The majority of our guests like that, and it makes for always interesting conversation down in the bar…"
The Vilcabamba community
"We are known as the two germans who doesn't get into anything," Peter says about their relationship with the Vilcabamba community.
From the beginning they have been well accepted. They sponsor a football club and have established a tree nursery with the goal of one million trees for Vilcabamba. "We give away trees for free to the neighbors," Peter says, "to create a little consciousness for the environment."
He relates how there was once a fire at Izhcayluma. "They rang the church bells and over a hundred people came to help." Needless to say they were extremely grateful, and he adds, "We will always be the foreigners, and that's okay."
German Beer
The German beer served at Izhcayluma is "home-brewed" in that they brew it on the property. They also supply their beer to two restaurants "in the village."
Peter says it began as a hobby, and turned out to be a longer, more complicated project than they had anticipated. "Beer drinking is easier than beer brewing," he says, and adds, "It's a process, like life. We are still improving."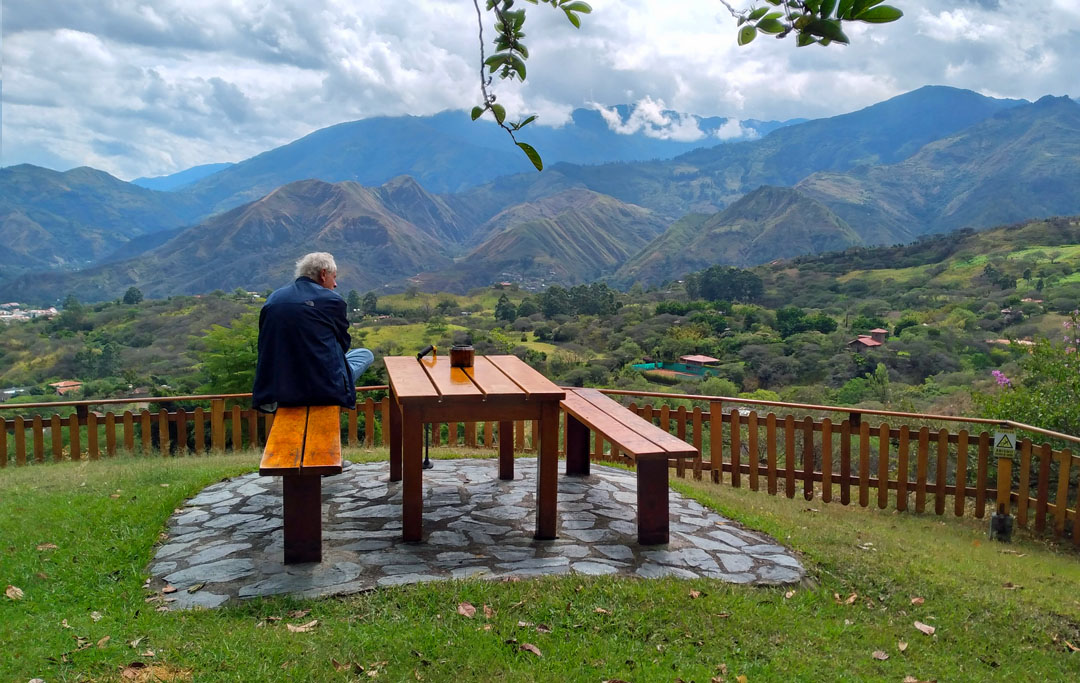 We can't wait to return!
We were welcomed at Izhcayluma with such warm hospitality that we felt we'd found our own secluded country house.
--Story and photos by Carolyn V. Hamilton
---
---