W for Women
Women of the World work, sing, dance, play, love and nurture in W for Women

One thing I've noticed in my travels is that women all over the world share common elements in their lives. We all work, sing, dance, play, love and nurture. 
Of the thousands of travel photos I've taken, these photos of women remain the ones that have special meaning to me and continue to tug at my soul.
They remind me that no matter what else is going on in the world, how many disasters are happening or wars are waging, we are all truly one family.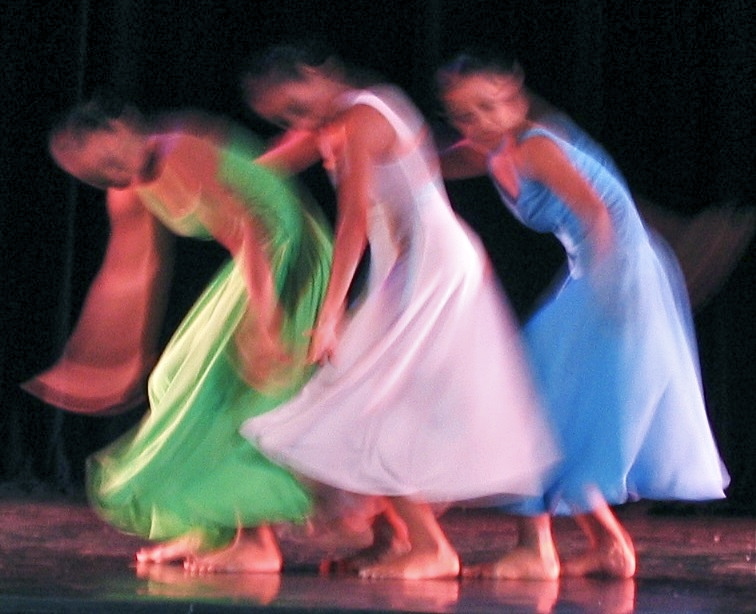 In Paramaribo, the capital of Suriname, a ballet company performs periodically in a theater.
These 3 members of the company performed a modern dance that I was lucky enough to see.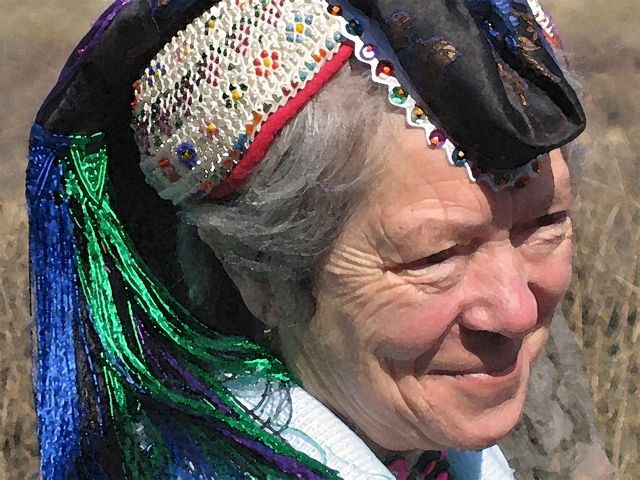 The old village of Hollókő is a Palóc ethnographic village in Hungary and a UNESCO World Heritage Site. In Hungarian, its name means "Raven-stone."
The men and women who live there daily dress in native costume.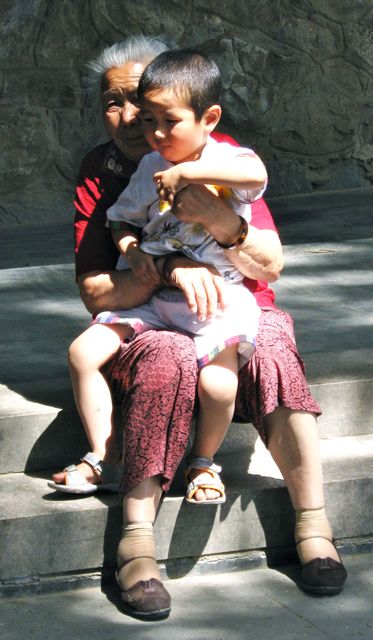 This Chinese grandmother and boy resting in a park is one of my favorite photos from hundreds taken in China.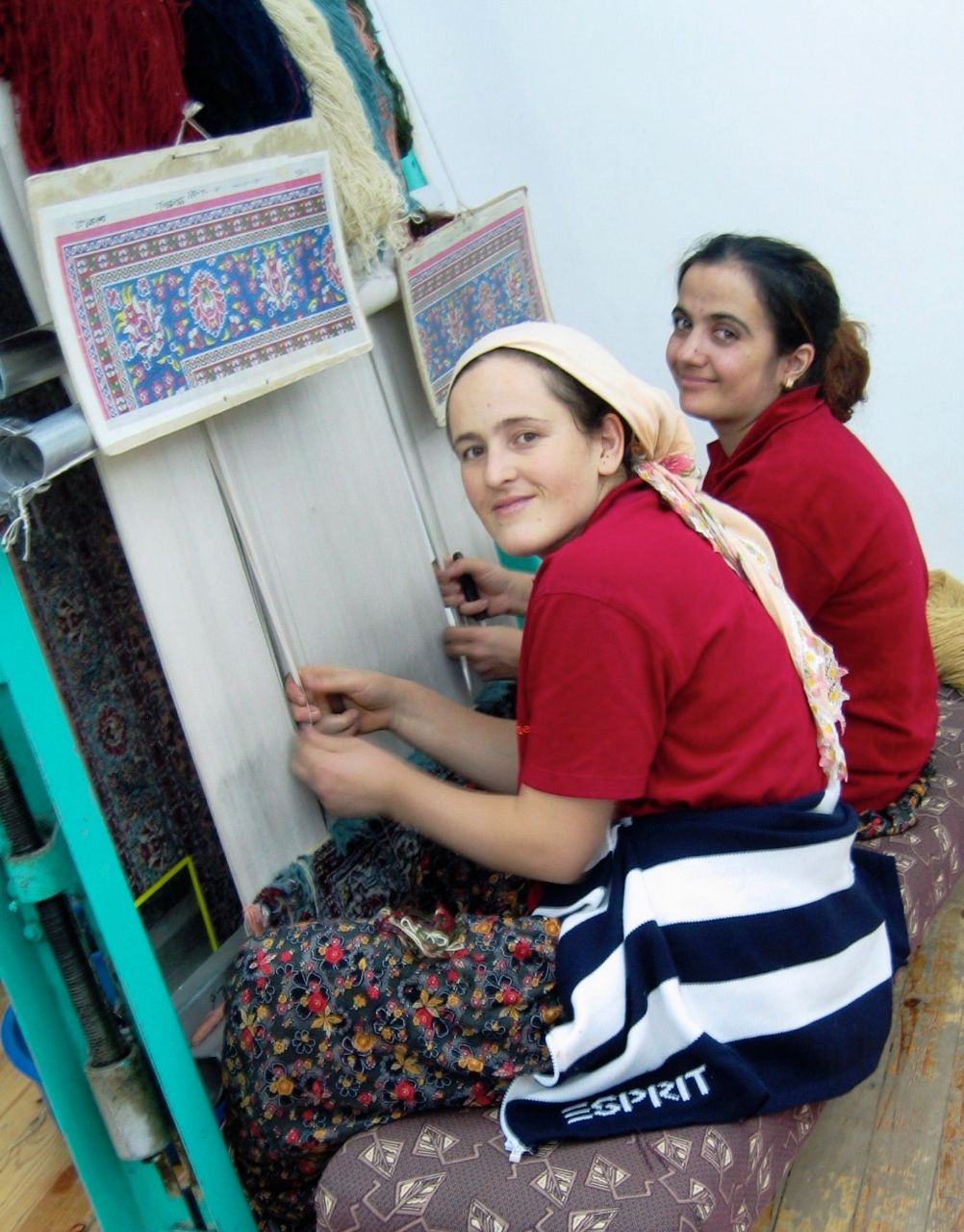 Istanbul, Turkey
These two young Turkish rug weavers live and work in Istanbul.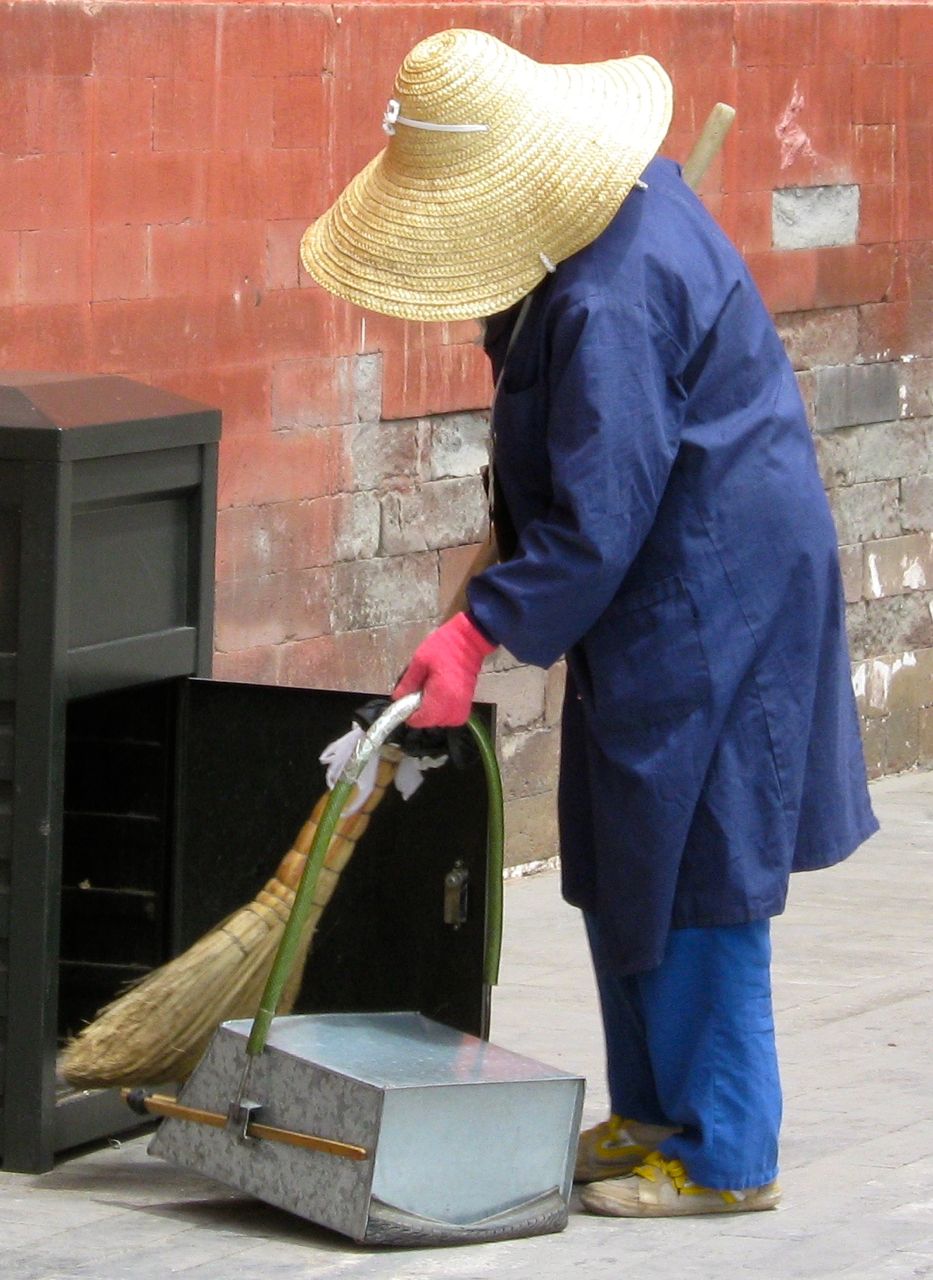 Xi'an, China
In the Chinese city if Xi'an, this woman works with diligence to keep a public area clean.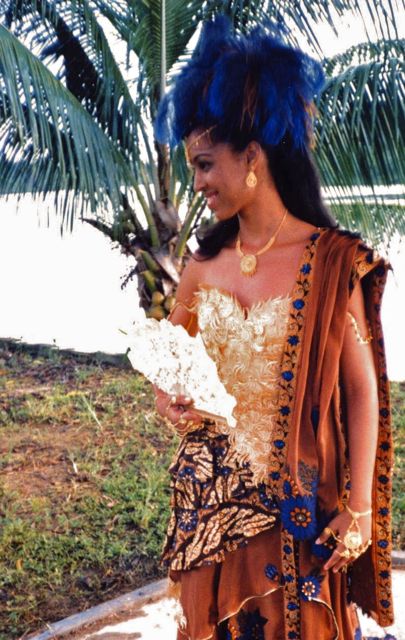 Suriname
Serafia was Miss Suriname, the country's entry into the 2004 Miss Universe pageant.
Her dress for the Pageant was designed to reflect the native cultures of Suriname: Feathers for Amerindians, jewelry, skirt and shoulder shawl for Hindustanis, fan for Javanese, skirt pouf of Dutch/African fabric for Maroons.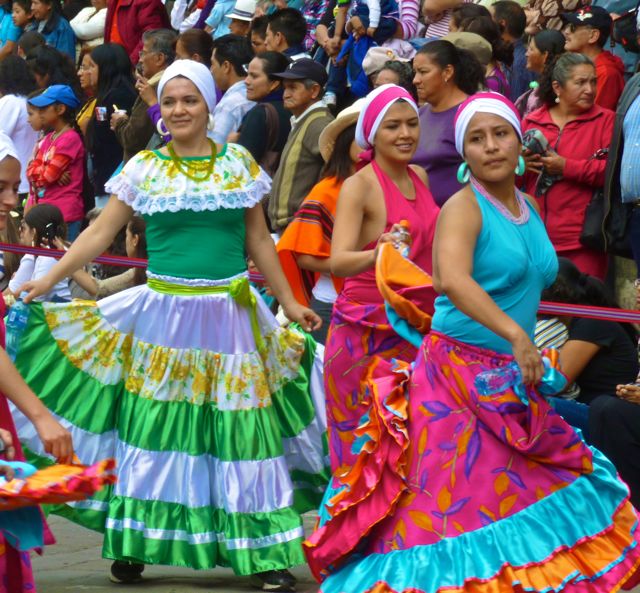 Ecuador
Three young Ecuadoreanas dance their way through one of Cuenca's many colorful cultural parades.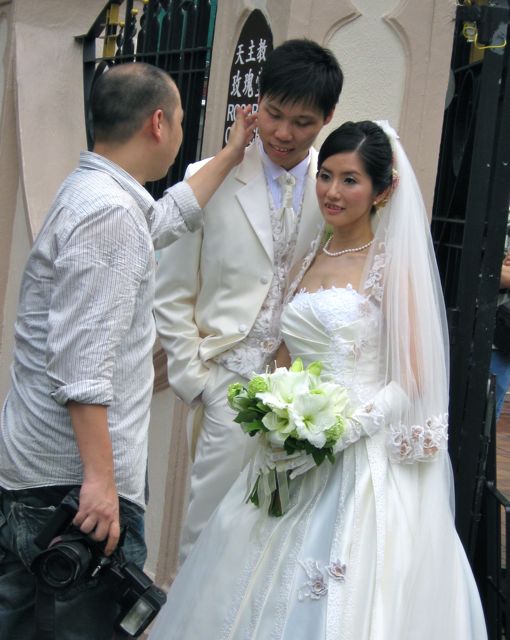 Shanghai, China
In a Shanghai, China hotel ballroom, this bride and groom pose for wedding pictures.
Just before I took this photo, the photographer had insisted on taking a photo of me with the wedding couple. Though they spoke no English, I got the impression it was considered some sort of good luck to be photographed with a Westerner.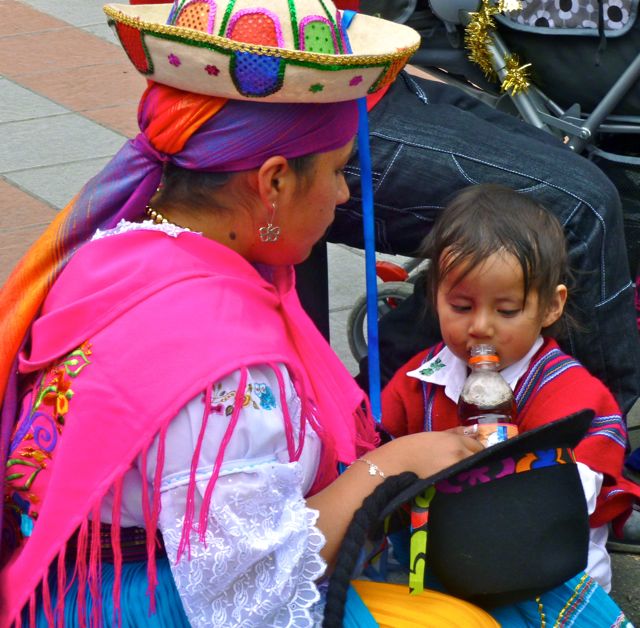 Cuenca, Ecuador
In Parque Calderon, Cuenca, Ecuador's central plaza, a mother takes a parade break with her little boy.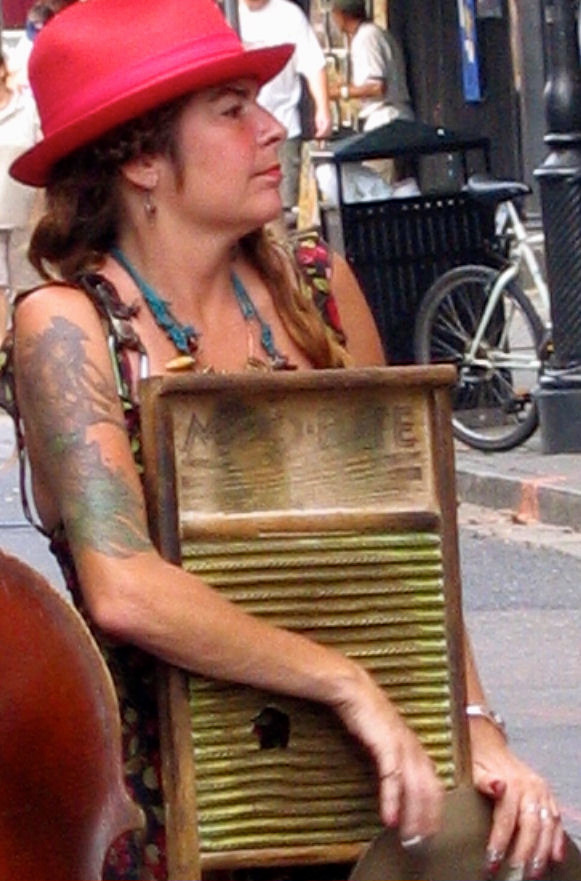 New Orleans
On the streets of New Orleans, USA this young woman plays a rugboard in a Cajun Zydeco band.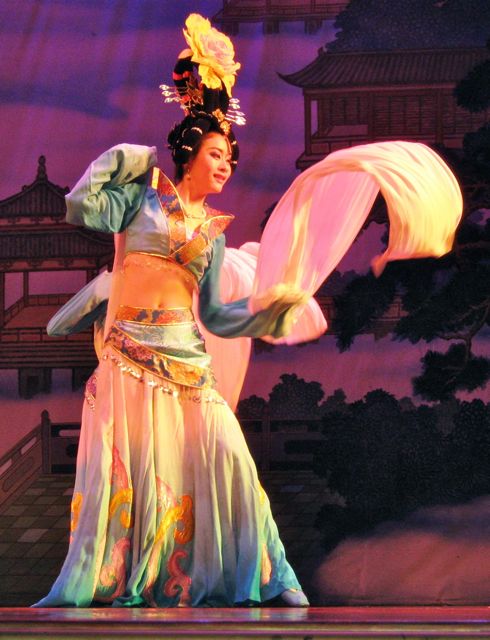 Xi'an. China
This colorful and dramatic dancer dressed in traditional Tang costume performs in the Tang Dynasty Theater in Xi'an, China.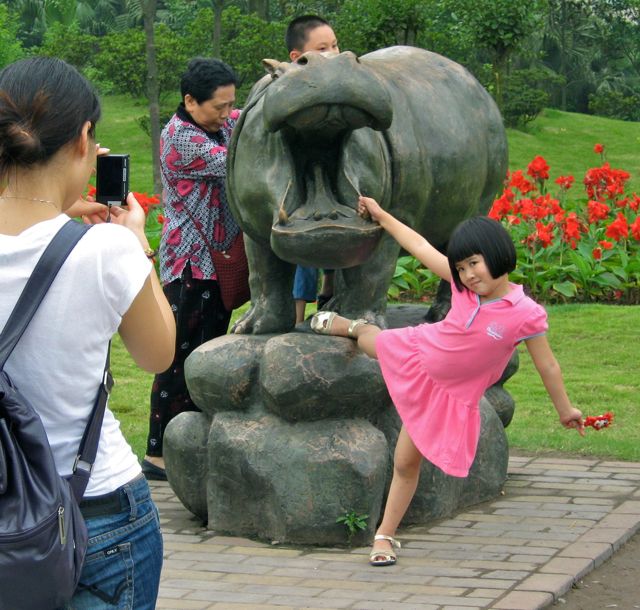 A road called the "Spirit Way" (Shéndào), lined with statues of guardian animals lead to Thirteen tombs of the Ming Dynasty, a UNESCO World Heritage Site outside of Beijing.
Chinese moms love to photograph their children, just like westerners do.

Tomorrow's A toZ Blog Challenge: For the letter X, I'll tell you about Xi'an, the town in China where there was major historic 20th century discovery.
Carolyn V. Hamilton
---
---