Wheelchair Travels
Squeaky Wheels is an account of Wheelchair Travels with my daughter.

When Suzanne Kamata, an American woman married to a Japanese man, gave birth to premature twins, she entered the ride of her life. 
Suzanne and her husband, Yoshi, had lived comfortably with meaningful positions as teachers in public schools in Tokushima Prefecture, Japan, when twins Lilia and Jio were born fourteen weeks early.
It was soon discovered that while Jio was healthy, Lilia was deaf and had cerebral palsy, not uncommon in premature babys. Suzanne, now forced to quit her job, admits she knew virtually nothing about deafness and deaf culture.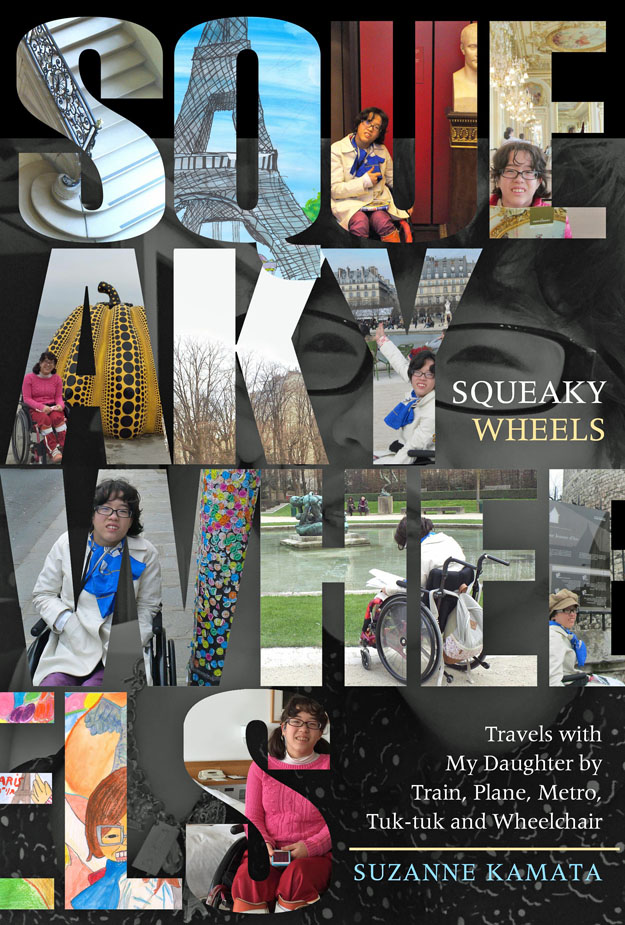 Wheelchair Travels
This bilingual family must now deal with not only school systems and cultural differences but also things like the difference between Japanese sign language and US sign language.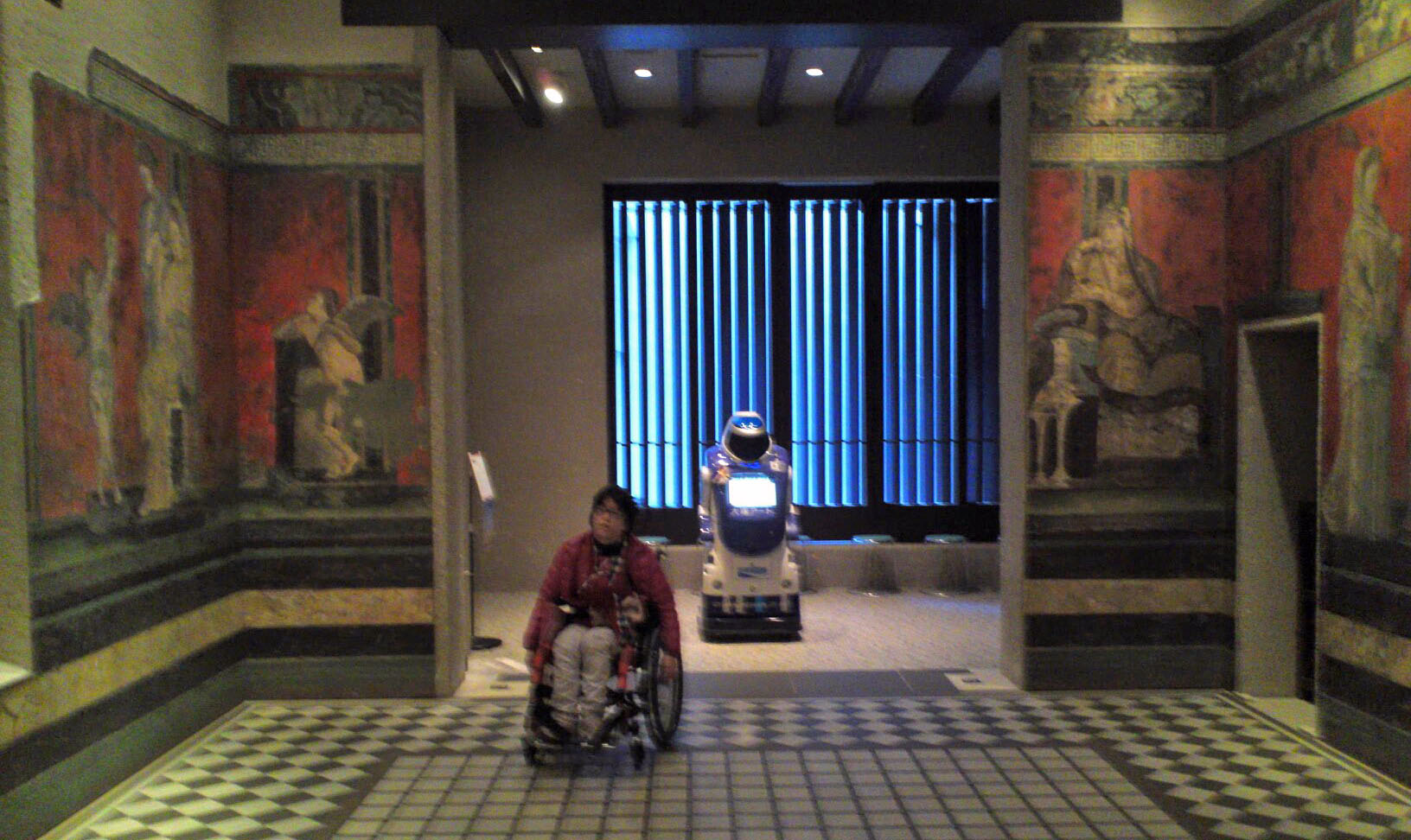 In the Otsuka Museum of Art, Lilia is accompanied by a Robot Tour Guide!
At twelve, Lilia expressed the desire to travel to Paris, France. What follows is a heart-warming travel adventure for both mother and wheelchair-bound daughter.
In addition to the normal stress of travel-planning Suzanne is challenged seeking specialized travel information in advance, only to discover upon some arrivals that there is confusion about her daughter's special needs.

As they visit Japan's Disneyland, Tennessee's subterranean caves and Paris' famous art museums, they discover that not every famous travel destination is wheelchair-friendly.
It can be said that the more international things are different, the more they are the same. Suzanne and Lilia discover that they are often aided by the helpful hands of strangers in public places.
Wheelchair Travels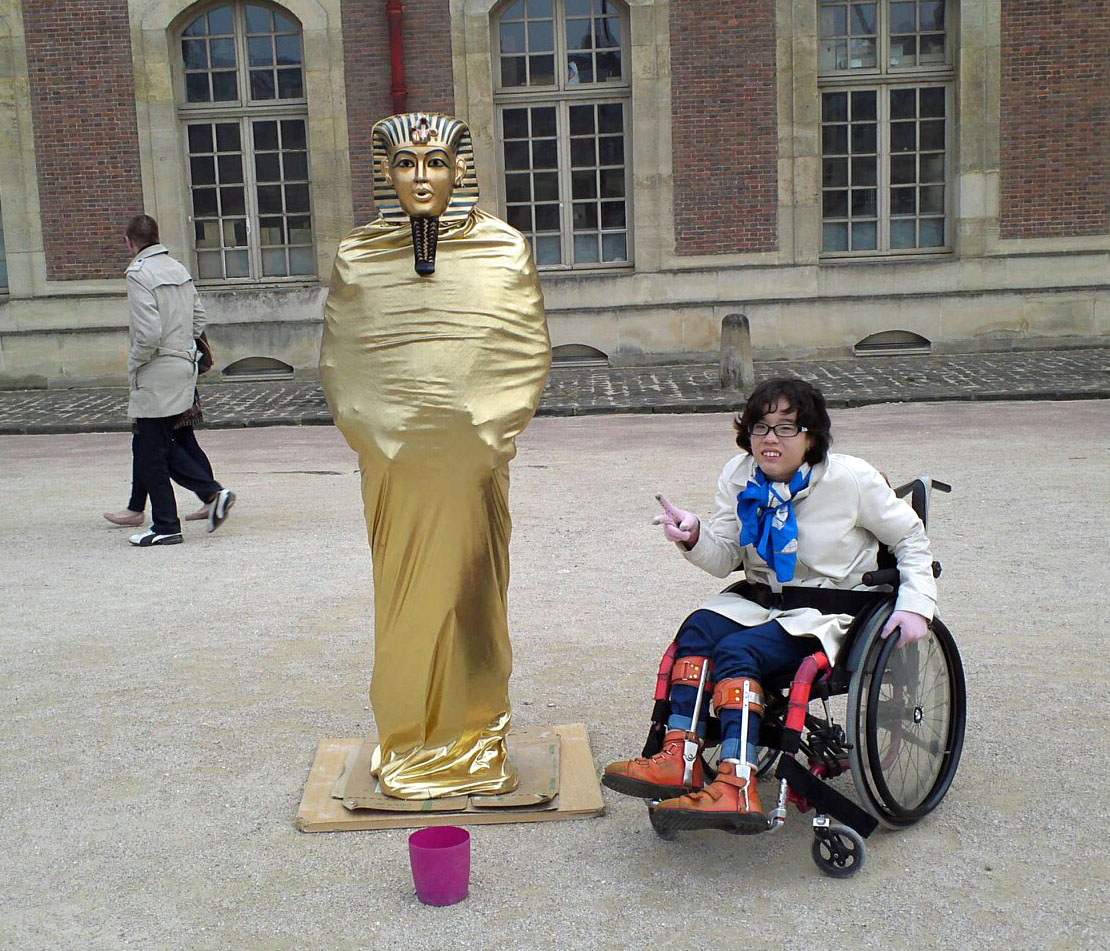 Outside Versailles Suzanne snaps Lilia with a Golden Mummy mime.
Squeaky Wheels chronicles Suzanne's family's—and her daughter's—challenges from birth. This is a moving mother-daughter story that challenges the meaning of dreams and perceived limitations.

It's also an insightful look at life and motherhood through the eyes of an American mother raising a handicapped child in a foreign culture. In this expat Asian mother/daughter travel memoir, Suzanne Kamata writes with interesting food and travel details that make you able to "see" the story as it unfolds.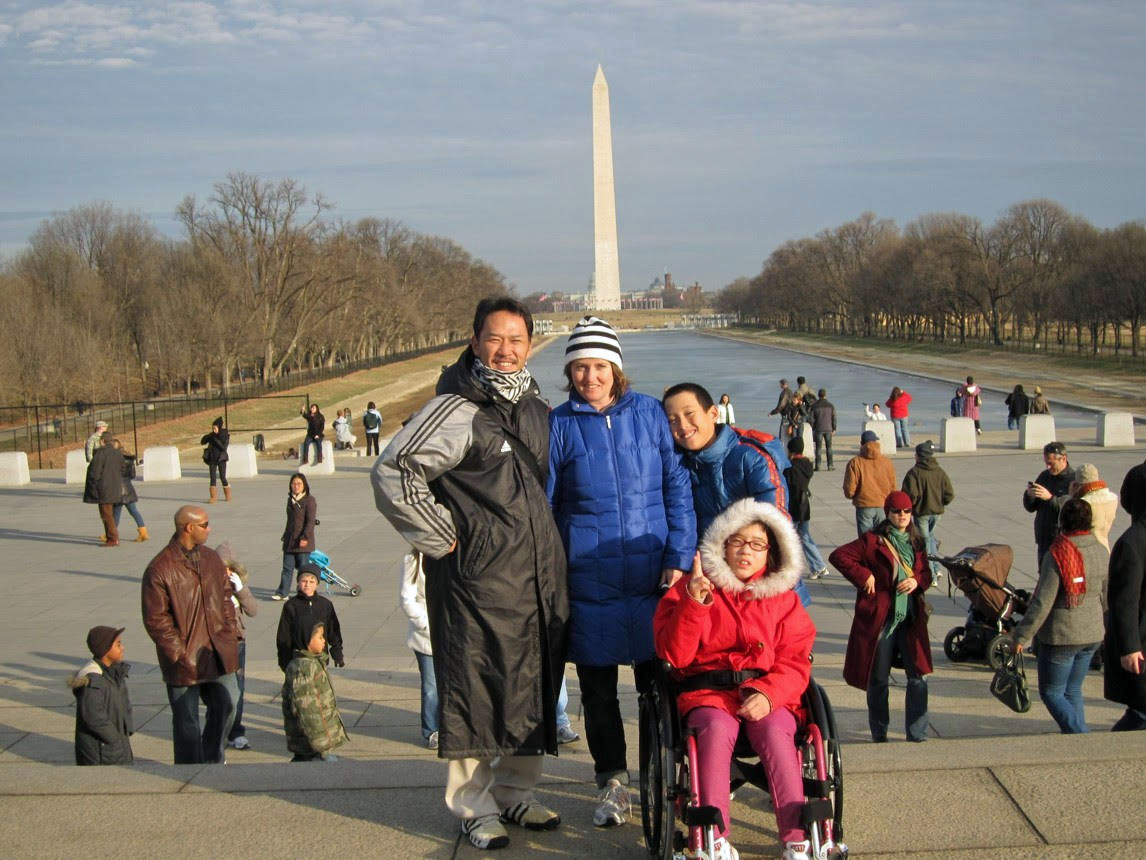 Suzanne and her family visit Washington, DC.
Lilia's story of travel through Japan, the US. And France presents a powerful message of empowerment for people with disabilities who want to travel.
As one reviewer so aptly noted, Squeaky Wheels is "a wonderful example of a parent letting go of expectations for her daughter while giving her wings to fly."
--Carolyn V. Hamilton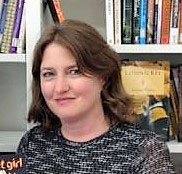 Suzanne Kamata is an American who has been living in Japan on the island of Shikoku for over thirty years. During that time, she has modeled for a textbook cover, done the voice over for a TV commercial, and planted trees with the Emperor.
She has also written many books and won several awards. Her writing has appeared in the latest edition of The Best Women's Travel Writing, and is forthcoming in The Best Asian Travel Writing. When she's not traveling, Suzanne teaches English and writing at Naruto University of Education.
Besides reading and writing, she loves chocolate, cats, and figure skating. Her most recent trip with her daughter, Lilia, was to Hawaii, where they flew in an open door helicopter. 

CLICK HERE to buy the paperback of SQUEAKY WHEELS for $14.95
---
---