Belarus - A Visit

An interesting visit to Minsk, the capital of Belarus.

Belarus, once a member of the USSR and now an independent country of 9.5 million residents, was our route's next to last stop. (My tour group dubbed our motor coach "The Polka Express" because the six-country itinerary through Eastern Europe ended in Poland.)
Our destination now was the capital, Minsk.
Belarus is over-cautious about who enters this emerging nation, which has been emerging for 22 years. Tour Director Chris Webb, a Russian-speaking Brit, forewarned that the border crossing was interminable.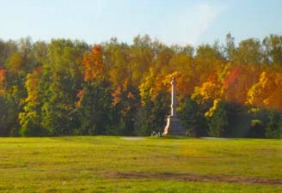 Park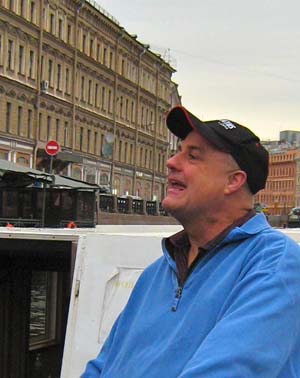 All of us had previous experience with Belarus' extensive and nit-picking specificity for personal minutia when applying for the required one night visa. I was apprehensive, wondering "Are Americans welcome today?" and "What if they don't like our looks?"
After a colorful morning ride through sunny birch forests, we pulled into the perimeter of the massive border plaza and into the designated lane for motor coaches.
Alongside was a line of 48 cars snaking through inspection, a line advancing so slowly several drivers dozed with car doors open until it was time to move.
Chris reminded us that no photographs were permitted and armed soldiers patrolling the area were sticky about enforcement.
Cameras would be confiscated and incarceration could be in the perpetrator's future. That seemed inhospitable to well-meaning tourists.
Belarus
Our lighthearted chatter ended and a somber pall enveloped us. To clear the coach for entry, Chris and Symon got off the bus and walked to a cramped cubicle.
A briefcase of documents including vehicle and driver registration, multi-country permits, business licenses, insurance, customs declarations, passenger roster, and photographs of said vehicle were presented.
Various entry tariffs were paid. An immense woman in high heels and white ankle socks came out to re-confirm the odometer reading. Time elapsed: 25 minutes.
Belarus
Chris and Symon re-boarded. Symon drove us forward 150 feet where an auburn - tressed ingenue in brown uniform entered the vehicle.
We were told to open our passports to the photo page and hold it by our faces to ensure the visage matched the photo. The young lady smiled at each of us as she checked our identification. Time elapsed: 30 minutes.
The bus edged ahead another 150 feet and stopped. An officious damsel collected the passports and stood in the stairwell to ascertain that each visa matched today's date of September 18. Time elapsed: 35 minutes.
Stop four was 150 feet further where a robust frowning matron collected all passports which were taken into an office, stamped and returned.
I wondered if we were on a world-wide Interpol list given the care and concern by the border ladies. While we waited, dozed or read, cheerful polka music blared from the speakers. Time elapsed: one hour.
Belarus
The last stop 150 feet hence was a final check. A rumpled crone with horrendous violet curls gathered the passports to ascertain they had been properly stamped (see Stop #4).
By now, we chuckled about the inanity of these extensive checks. I facetiously inquired about the procedure to defect which was met with an uncomprehending stare by Purple Coif. Time elapsed: 25 minutes
Total time for entry procedures and inspection for Belarus was 175 minutes and 600 feet for authorization to visit a rural backwater whose major exports are potatoes, timber and tractors.
Meanwhile, few of our passenger vehicle sidekicks advanced in line and many drivers, becoming exasperated, flipped a U-turn and drove back into Russia. Revenue Lost.
Story & photos by Cam Usher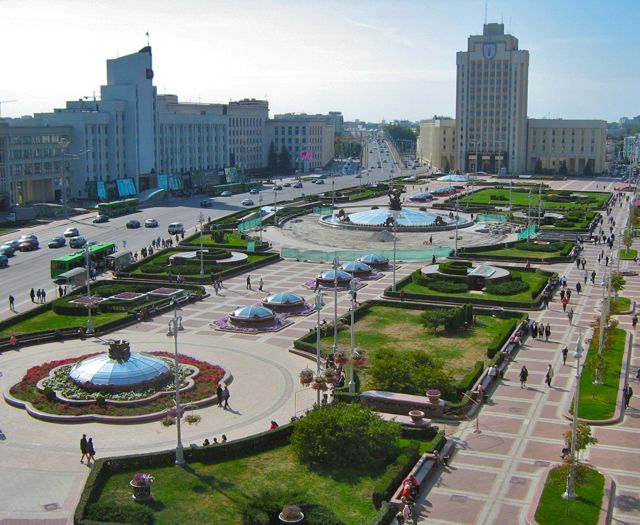 Minsk, the capital of Belarus
Editor's note; The views expressed in this article are those of the author, and do not necessarily reflect the views or beliefs of this website.

If you liked this story, read Cam's adventure, An Unholy Day in the Holy Land
---
---