E for Explorama
Eco Lodge
In my A to Z travel blog challenge, E for Explorama - the Eco Lodge

From my art journal of my first trip to the Amazon, in Peru, where I spent some nights at the Explorama eco-Lodge, I wrote:
"The place died shortly after dinner at 7:30. By 9 p.m. there were no sounds but things that go buzz, click, croak and thump in the night, and the all-night rain on the palm-thatched roof.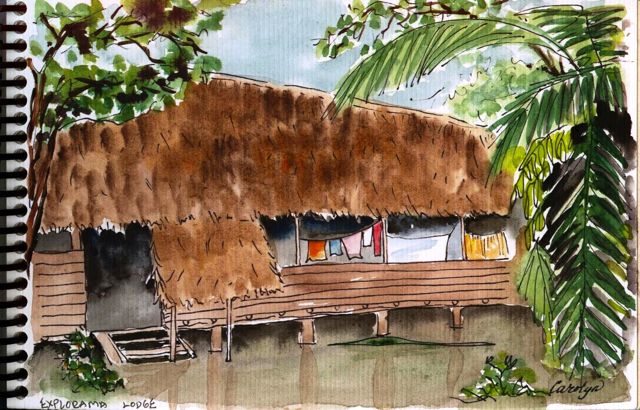 "After a night under a mosquito-net tent, pre-breakfast entertainment was a tame tapir munching leaves and walking along the platform walkway outside the screened-in dining area, and two parrots on the corner of the roof impressing us with the variety of words they knew in Spanish and English and whatever.

"Everything is damp. My watercolor pages have warped. But not as muggy and buggy as I'd expected. I'm reminded of Washington State's Olympic Peninsula on a warm spring day. The earth is spongy, every leaf is wet, and the damp air is sweet and pungent."
We hiked in the rainforest and took open boat rides on the Napo and Yanamono rivers. I noted the highlights of my first day: seeing leafcutter ants, 3 three-toed sloths, an anaconda coiled in a tree, and a band of tamarind monkeys.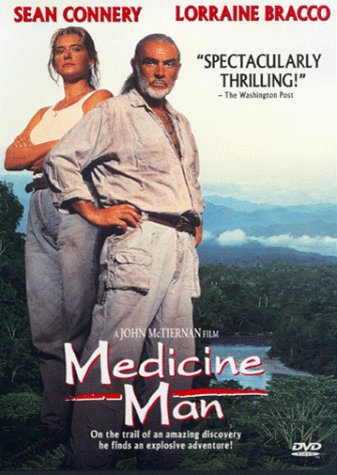 We climbed a ladder to reach the Amazon Canopy Walkway, one of the longest treetop walkways in the world, 110 feet from the forest floor. Later I remembered that view from the top when I saw Sean Connery's movie "Medicine Man"—to this day one of my favorite films.
Explorama Lodge has 40 palm-thatched rooms, kerosene lamps for evening, and covered walkways to the Tahuampa Bar and the Hammock House, a wide covered porch full of hammocks. This is one of 3 lodges—the other two are Ceiba Tops ad ExplorNapo—operated by Amazon Explorama Lodges. Their main office is in Iquitos, Peru.
Established in 1964, the Explorama Lodges' private reserve totals 5,090 acres of primary rainforest, protected from illegal logging and overuse of natural resources. The company is a leading example in Peru of how natural resources can be used for profit without being destroyed.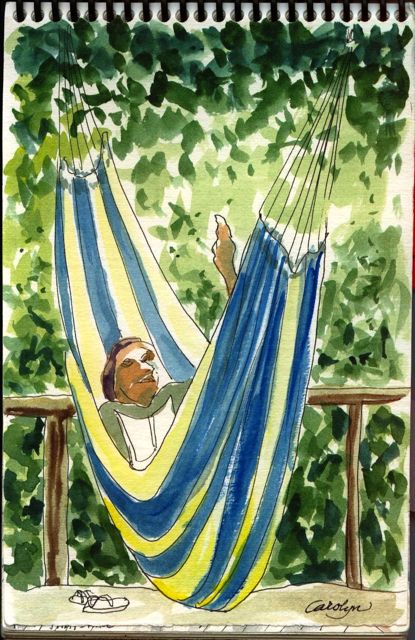 To be considered an ecotourism company, tourist facilities must make a minimal impact on the rainforest, include rainforest conservation education for both locals and visitors, and provide alternative sources of income to local residents.
Almost 100% of Explorama's 180 employees are from Iquitos or nearby rainforest villages. This substantial employment is important in an economically underdeveloped region with few opportunities for people to advance.
And of course, yesterday I wrote about how the Explorama Lodge supports Dr. Linnea Smith, "La Doctora", who established the Yanamono medical clinic in 1990. This clinic serves indigenous Amerindians who otherwise would have no access to health care unless they could make a 50-mile trip up river in dugout canoes.
Here's what I wrote in my art journal about chickens: "The people don't keep chickens in the house because their scent attracts snakes. Chickens are kept in cages and sometimes fed a termite nest—but not too often because it changes the way the chicken tastes. These chickens are raised to sell, and only eaten on special occasions.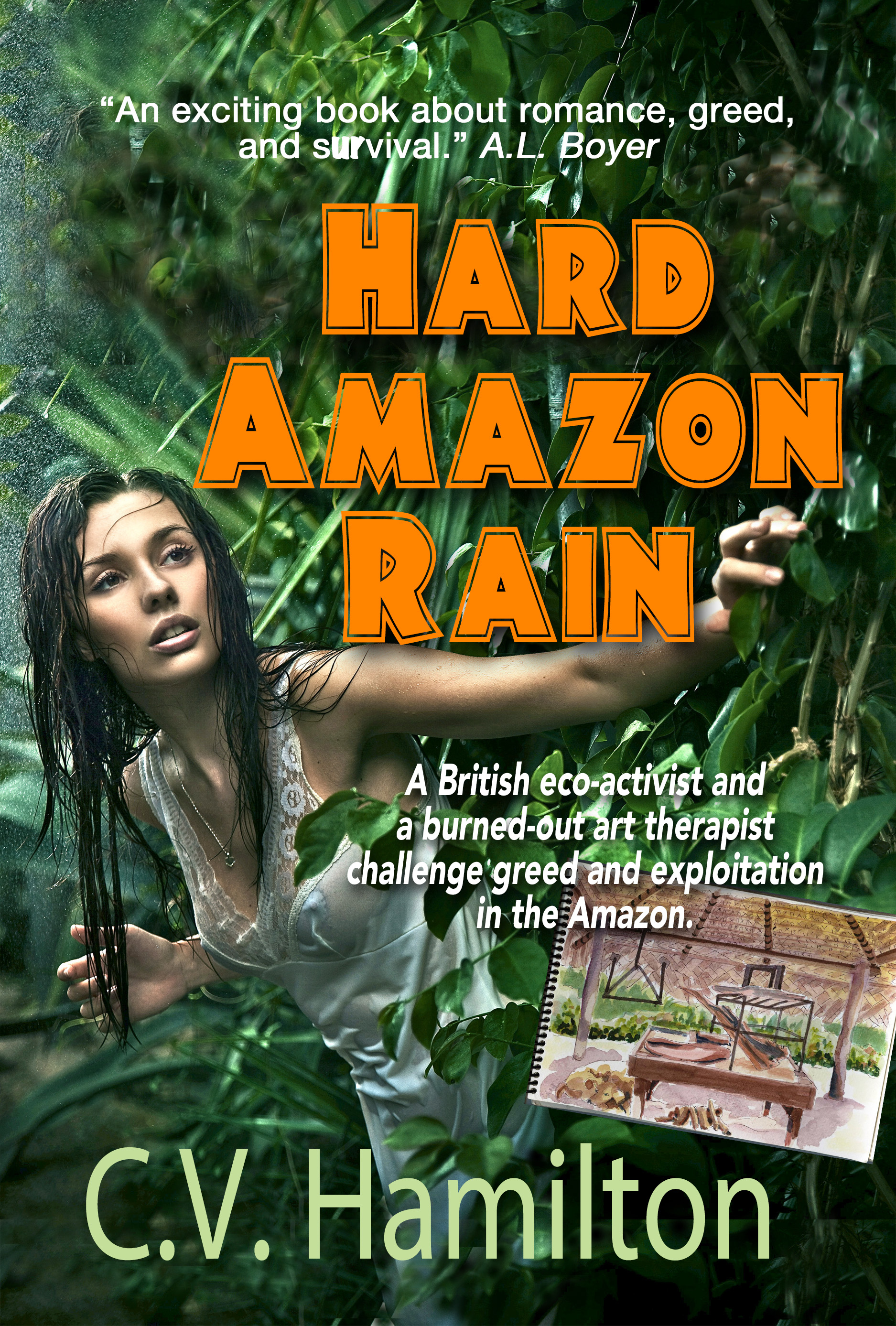 At Explorama Lodge I met a young woman from the Washington, D.C. area who was building a library of Spanish for the Yagua Indians. She became the model for my heroine, Dianti Robertson, in the Amazon eco-romance I subsequently wrote, "Hard Amazon Rain."

If you go there and absolutely must stay in touch with the outside world, all three lodges and public areas have free WIFI access for your laptop.
After thought: Now that I've re-read my journals from my first trip to the Amazon in Peru, I remember so much more - too much to share here. So now I think I must publish everything, including my illustrations from my art journals, in another book - perhaps I'll call it "An Adventuress in the Amazon."
What do you think?
Monday's AtoZ Challenge: For the letter F I'll tell you how we got "stranded" in Funchal on Portugal's island of Madeira.
Carolyn V. Hamilton, Former Editor
---
---