Lost in Venice
Avoid These 7 Mistakes
An American's guide to avoid getting lost in Venice, Italy.

You are a savvy traveler. You do all your own research, book your own travel arrangements, and never think twice about traveling independently to unfamiliar and exotic destinations.  

But, have you ever ended up in an iconic location, a place so revered by others, and found yourself totally failing to understand why everyone is in love with this place? That's exactly what happened to me when I visited Venice.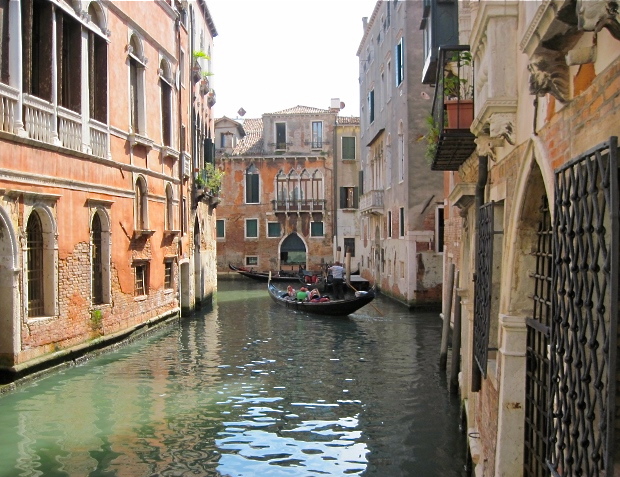 One of the famous gondolas of Venice
By day two, I'd had it up to my eyeballs with Venice and was ready to leave. That is, until something magical happened.  
I got lost!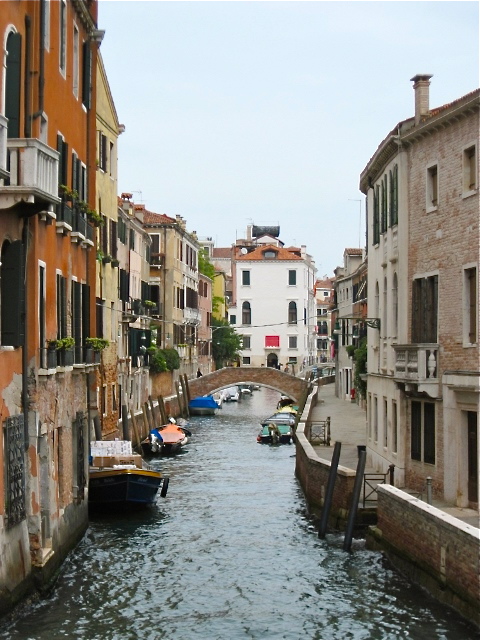 The Venice neighborhood behind Accademia
Day three, lost in the back neighborhoods of the city, completely changed my position on Venice from a surly tourist to an adoring fan of this ever-charming destination. 
Lost in Venice
Here are seven savvy tips to help you prepare for and embrace your first visit to Venice:
1.  Don't be afraid to get lost in the winding streets on both sides of the Grand Canal. 
While it might seem scary at first, getting lost can provide opportunities to see sights and neighborhoods that are off the beaten path and provide a taste of local Venetian life.
It wasn't until I got lost in the streets and neighborhood on the backside of Gallerie dell' Accademia that I began to see why so many others had fallen in love with Venice. And rest assured, some friendly citizen or knowledgeable tourist will always be there to point you back to the main path.
2.  Have a plan for transportation before you arrive.
Cars are not allowed in Venice. Yes, we all know that Venice is surrounded by water with canals running through it.
But somehow, in my pea brain, I didn't get, until moments before I landed, that I couldn't just step outside of the airport and get a shuttle to my apartment.
Your best bet is to take the Alilaguna waterbus into town. The docks are about a ten-minute walk from the airport terminal and the ride will take about an hour.
Alternatively, private water taxis are available and faster because they aren't making multiple stops along the way, but they are quite expensive.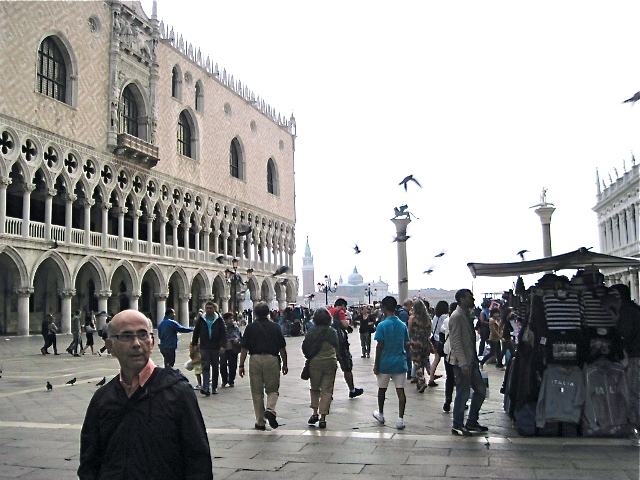 Busy San Marco
Lost in Venice
3.  Avoid booking accommodations in the main tourist area near Piazzo San Marco.  (St.Mark's Square)

While that strategy may work in cities like Rome or Boston, it does not work in Venice. The streets are too crowded during the day and too noisy at night to get decent sleep. 
Instead, look for the less touristy, more residential areas such as Cannaregio or even Santa Croce, my daughter's favorite Venetian neighborhood.
It's easy to get from place to place by using the vaporetto (public water bus).
4. Stay in a hotel or bed and breakfast for your first visit
Save the apartment rental until you get to know the city better.
My apartment (too near San Marco, see mistake number three) was five flights up with no lift. I dragged my luggage over three bridges that had several steps on both sides. No luggage porter was in sight because the rental agent showed up thirty minutes after my ferry arrived and all the porters were long gone helping other customers.
There were absolutely no supplies in the apartment except for half a roll of toilet paper, and a strange absence of any grocery stores nearby.
The view from the Rialto Bridge
5.  Avoid the anthill of tourists all trying to cross the Rialto Bridge.
Unless of course a selfie in that iconic location is absolutely necessary.
Besides, a photo of the bridge from a water taxi or the vaporetto is far more dramatic than one taken from the bridge.
If you do go to Rialto Bridge, avoid buying any souvenirs here. Everything is half the cost outside of this heavily visited area.
6.  Don't waste your time waiting in line for the expensive, but all too short iconic gondola rides. 
Instead walk and enjoy the charming shops and restaurants at a leisurely and less crowded pace. The romantic serenades of the gondoliers can be heard everywhere and cost nothing to enjoy.  
Venice gondolas at dawn
Lost in Venice
7.  Lastly, and most important, do not book an early morning flight out of Venice. 
To make a 9 a.m. flight, I had to get up at 4 a.m. to get ready, then schlep my luggage on a 20-minute trek to the water bus station.
There I waited anxiously for 20 minutes for the waterbus to arrive, to take a one-hour boat ride in pre-dawn darkness to the airport.
If I had to do it over again, I would have paid the extra money for a hotel on the water this first time around, then forked over the 110 euros for a water taxi to whisk me directly to the airport.
A few more precious moments sleeping would have made my departure from this exquisite and impossible city just a little more bittersweet. 
Venice is full of waterfront palazzos and delicious restaurants, and is amazingly romantic. Yes, it is expensive and crowded, but Venice is extraordinary and worth every cent.
After fumbling and bumbling and making so many mistakes my first few days there, I finally found my way around and—like so many others before me—experienced the unforgettable ambiance of Venice.  
I'm betting you will, too.
 Pam Baker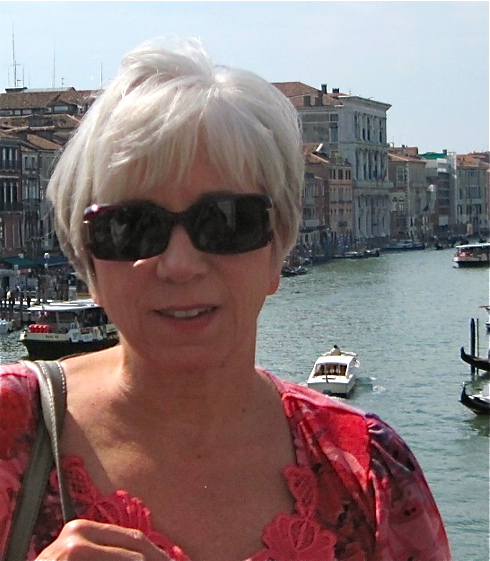 Pamela Baker is a California based freelance writer, photographer, and member of the International Travel Writers and Photographer's Alliance. She co-writes with her husband and is published both online and in weekly newspapers. She is currently working on publishing a blog dedicated to chardonnays, wineries, and wine tasting regions.
---
---