Teach English in Mexico
An Adventure to teach English in Mexico!
During a trip to Los Cabos, Mexico, Judith Ann Morrison teaches English as a Second Language with her sister K. after a seven year break.  Is teaching like riding a bicycle?!  Read on to find out.....
After a seven-year hiatus, I am teaching ESL again. I am in Los Cabos, Mexico on holiday and this morning's class will be at Building Baja's Future (BBF), a non-profit college that was started to give underprivileged kids with good marks and a good attitude an opportunity for higher learning.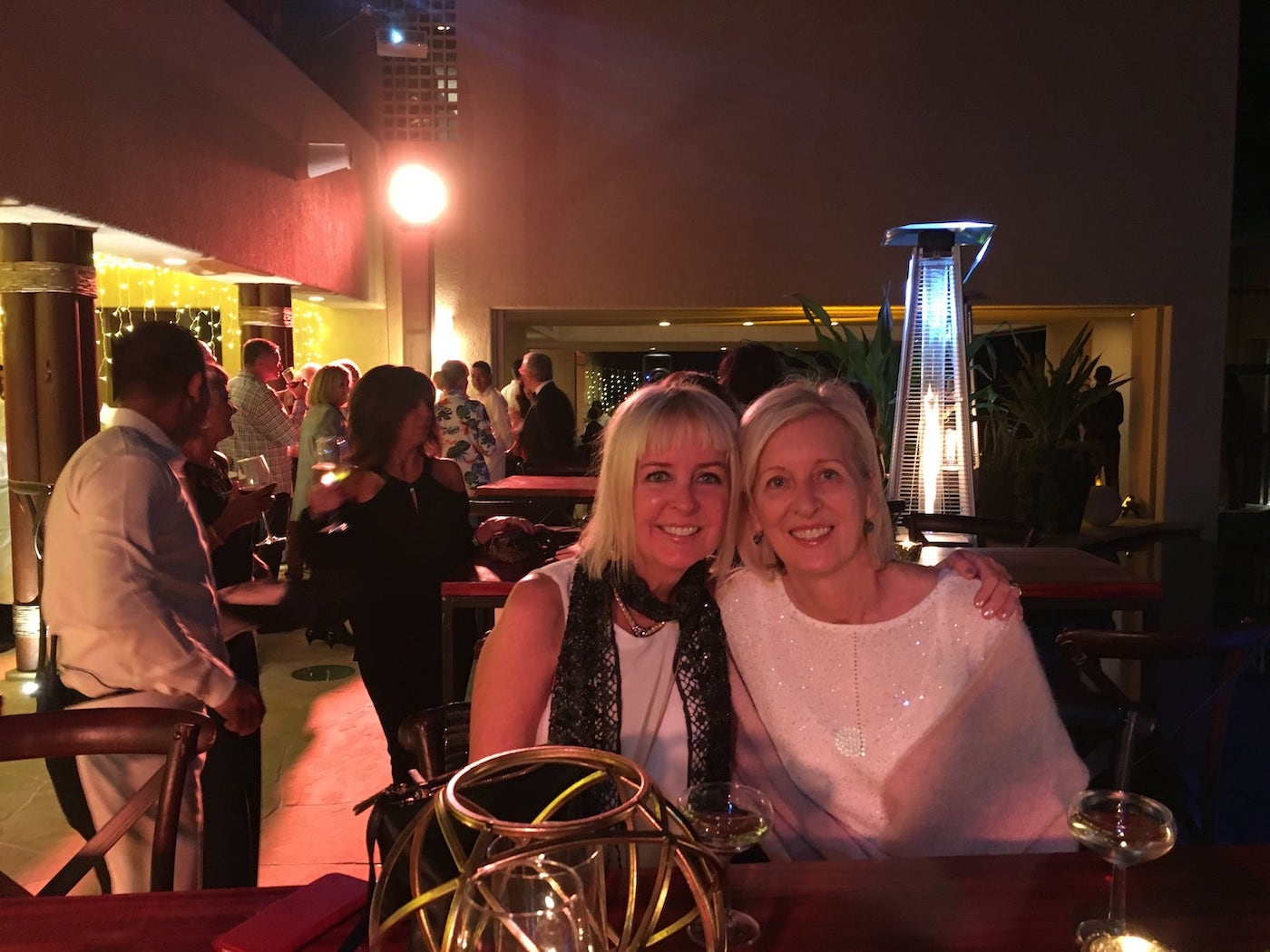 With my sister (I'm on the right) at a fundraising evening in Cabo for the school
My sister K., who lives here half the year, along with her students, instigated this.
"Sure, it will be fun!" I had replied enthusiastically when she asked me. And I've been looking forward to it. I even managed to fit in a few of my old ESL books from my teaching days into my suitcase which is really saying something because it was already jam-packed with vacation clothes.
I drink my morning coffee on my sister's back patio and look out at the tranquil Pacific Ocean. I'm hoping that this view will calm me down as I've got to admit that now that the actual teaching day is here, I'm nervous. Very nervous!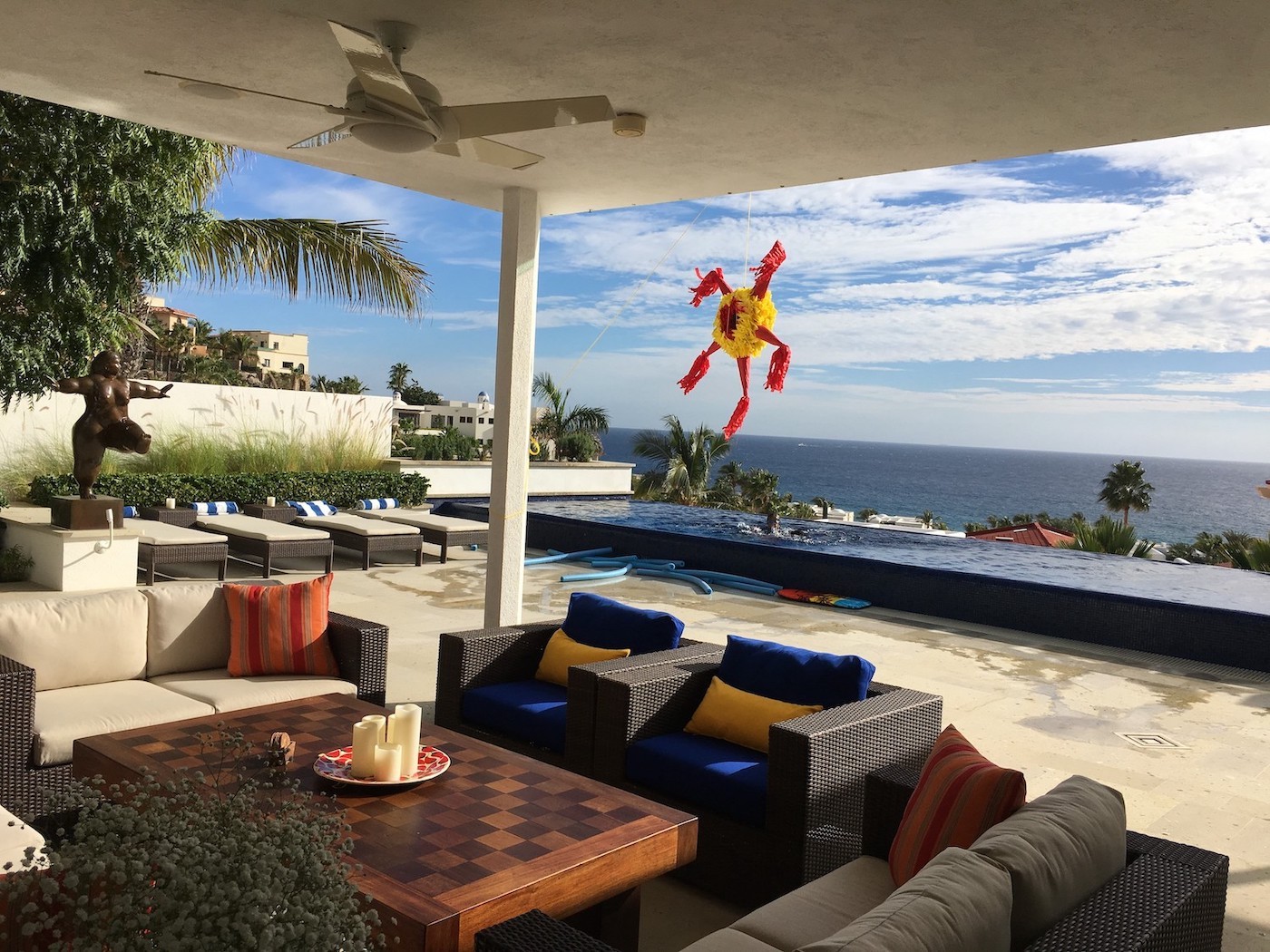 View from my sister's patio looking out over the Pacific Ocean
It's been so long since I've taught.
"Do I even remember how to do it anymore?" I ask myself. "Do you forget how to teach? Do you forget how to be in front of a class? Or is it like riding a bicycle? 
So yes, I am nervous! And this is team teaching with my sister. I can imagine how I would feel if I were going up there in front of the classroom alone! But I'm also excited! I'm excited to be doing it again. Especially considering how much time has passed. How cool is that?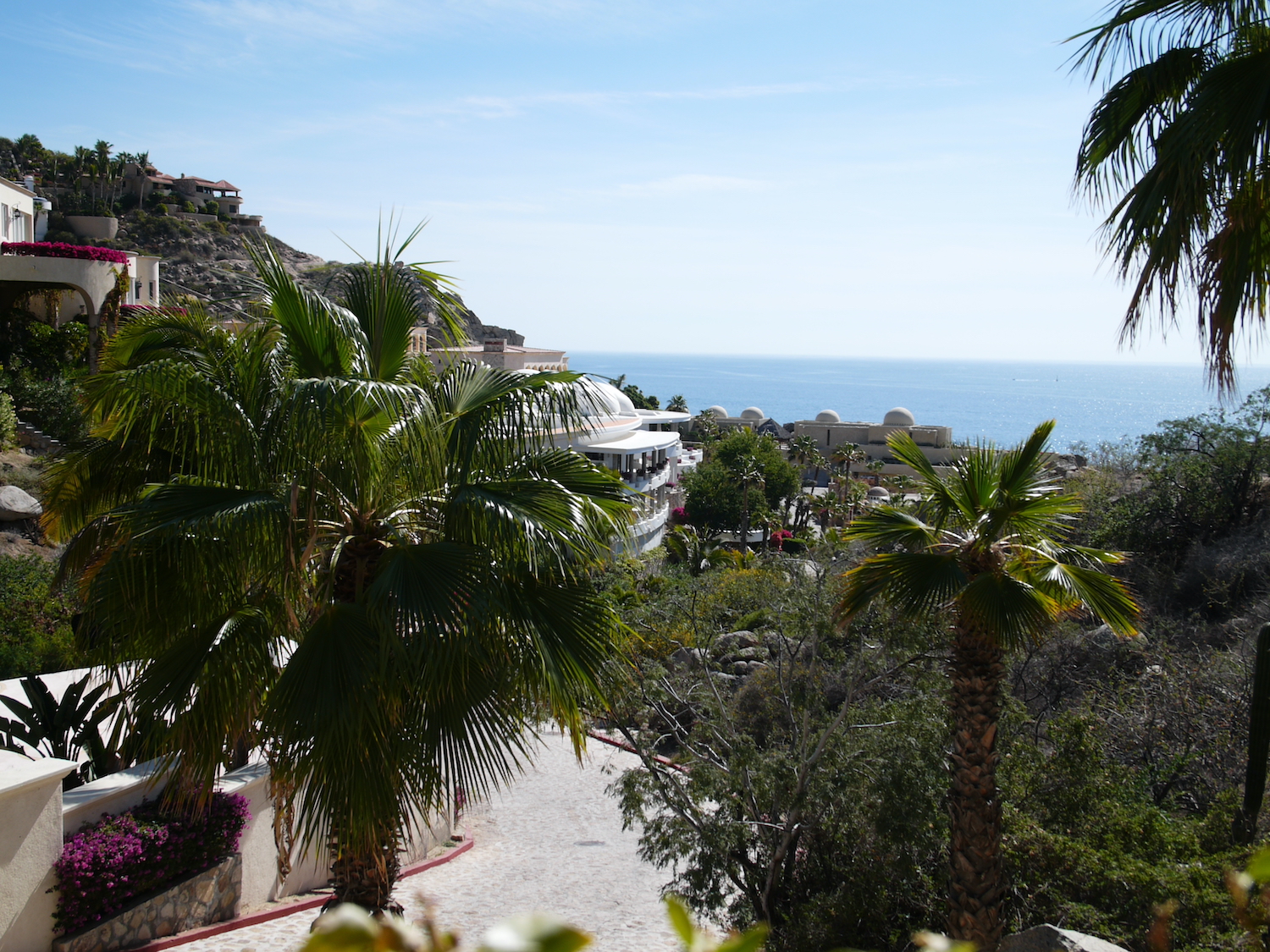 View from my sister's house over Pedregal
Deep Breaths!
I take a deep breath and remind myself that teaching ESL is something that I did every day for over 25 years!
I also remind myself that I have been helping my sister prepare her ESL lessons. These weekly long distance phone calls about her upcoming lessons have definitely helped me think about teaching ESL again.  She has been using some of the old materials that I created for my students. We also found some new materials together on the internet. It's been interesting to peruse all the great websites that have sprung up since I've stopped teaching. Helping to plan the lessons with her, and making sure they are balanced and well prepared, has been very satisfying.
Today, we have a good mixture of conversation, reading, writing, and grammar exercises. Hopefully, something for everyone. We are ready, I think, as I put the materials in a turquoise beach bag. Even though we are teaching this morning, I want to keep that vacation feeling alive.
We arrive at the school. The class is on the top floor of a cool, modern building that has a lot of natural light from Cabo shining in.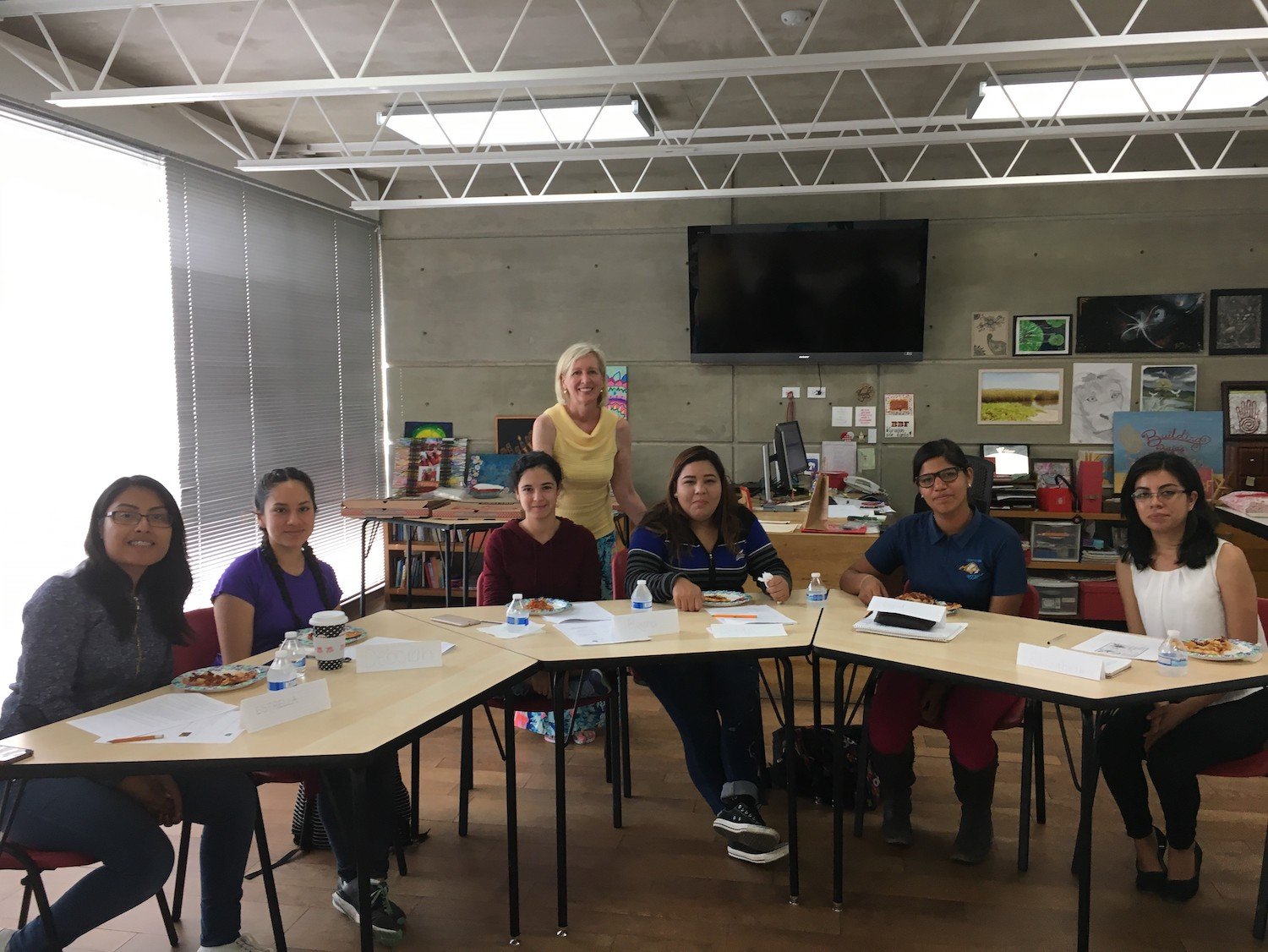 With the students
My sister introduces me to the twelve students who are sitting around a table in a semi-circle.
"One day we want to visit Canada," one tells me from the group. The rest nod.
"We've never seen snow," they tell me. "It must be very beautiful."
"Yes" I reply. "Yes, it is."  It is mid-February, but I try to sound enthusiastic.
Teach English in Mexico
My sister, K., and I start the lesson. We have them ask their classmates the four mingler questions we've come up with, and write their responses on their work sheet. There is a lot of talking and animation right away. I can tell immediately that these students are enjoying each other's company.  With a new set of students this is always a relief.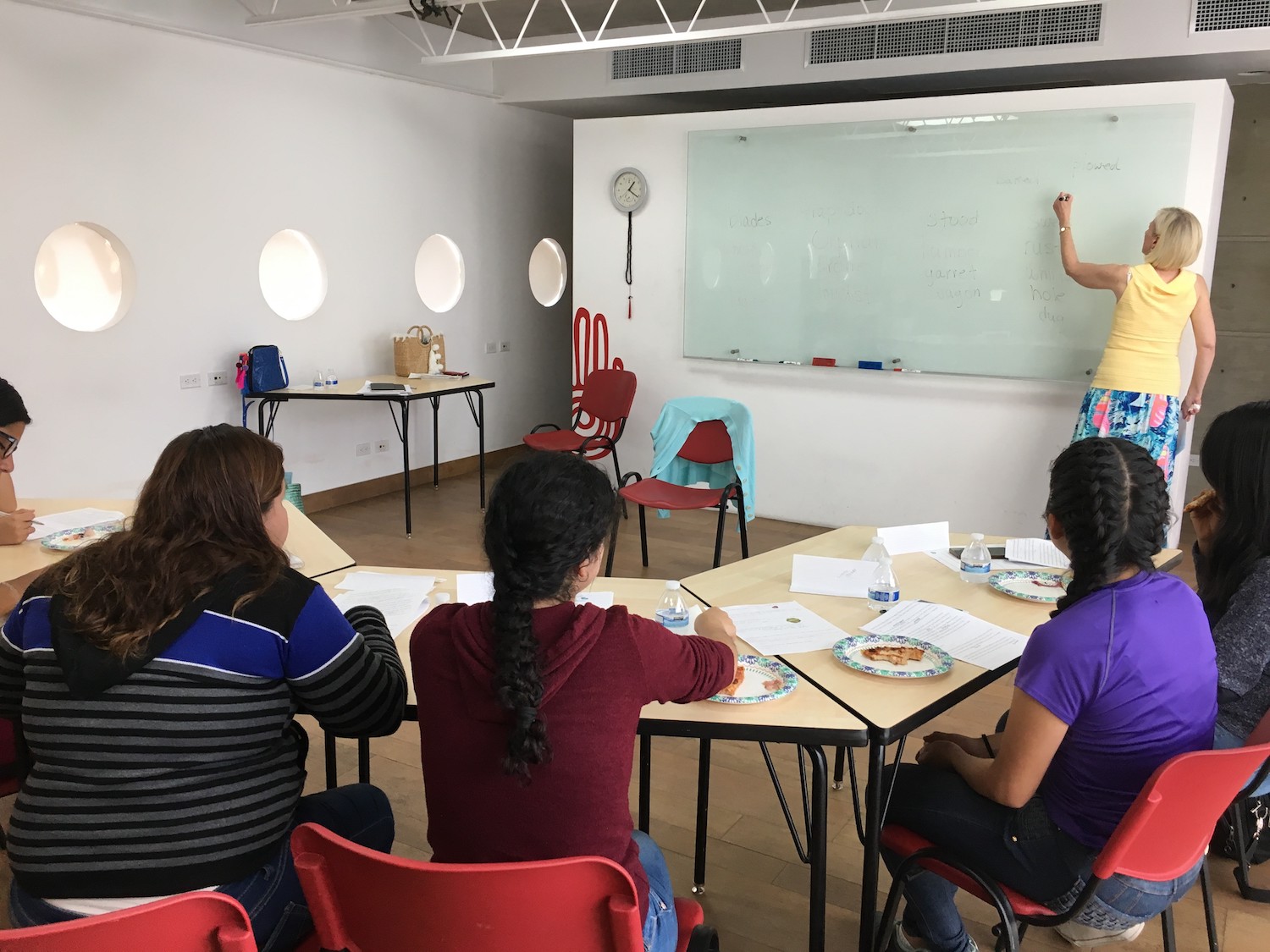 Teaching Students in Cabo
There is a lot of discussion around the question, "What would your friends say are your best qualities?"
One student, A., is modest. He says that he doesn't want to presume what his friends think about him or would say are his best qualities. He is studying criminology and his family is unhappy about it. They want him to continue selling fruit at their fruit stand. What an uphill battle these students face!
The other students, by contrast, are eager to share the wonderful qualities that A. possesses: intelligence, kindness, ambition.
Sunset at Pedregal, Cabo
Near the end of the class, the students talk about trips that they have taken within Mexico. They describe their trips to Mexico City and La Paz. Their descriptions get me curious. I hope to visit these cities one day now that I've seen these places through their eyes. I am reminded about how this is another wonderful thing about teaching ESL:  the students teach you, just as much as you teach them.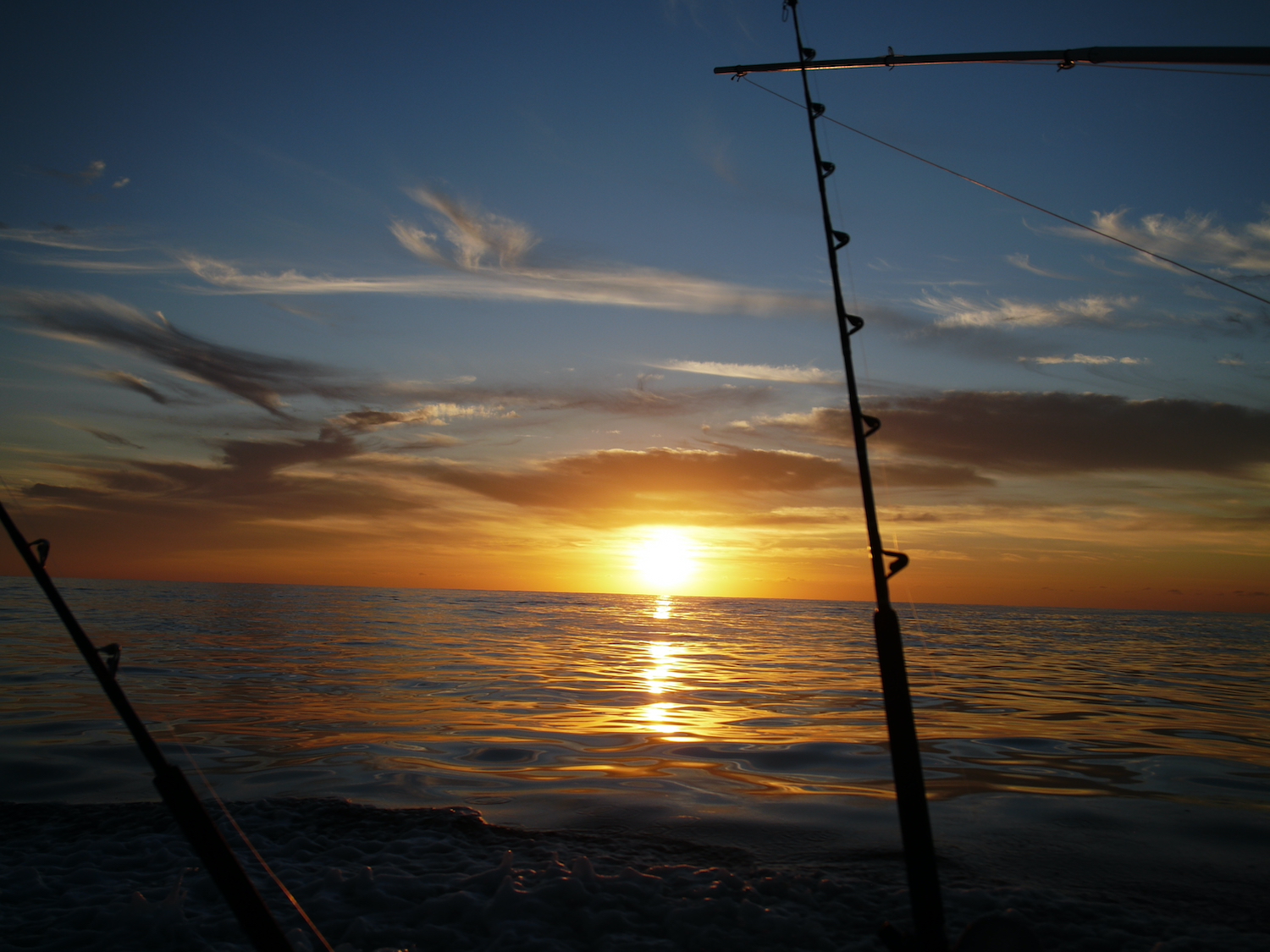 Fishing at Night in Cabo
Time for Cake!
At the end of class, the students bring out a carrot cake.
"Welcome Judith!" is written in pink icing on the top.
"We planned this last week!" they say. "We asked your sister what your favorite cake was."
It is a delicious carrot cake with raisins and a light cream cheese icing. Yum!
I think about how it doesn't matter where in the world you teach ESL, food will be an important part of the class and a great bonding experience. As I eat the tasty carrot cake off of a paper plate, I recognise that old familiar feeling from past teaching days: the day is over; the job was well done.
"Thank you" K. and I hear over and over as they line up for good-bye hugs.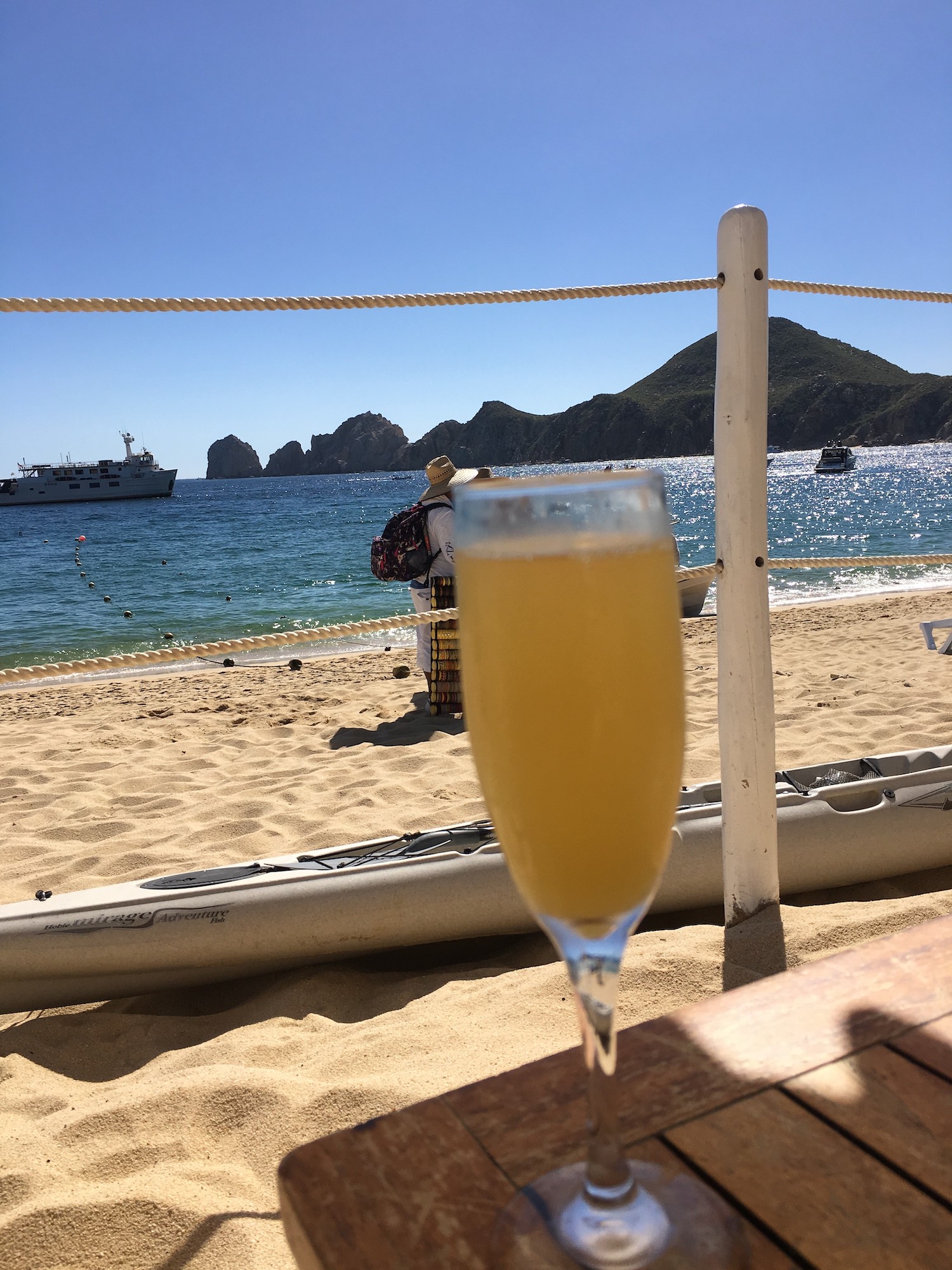 Memories of drinks on the beach!
I arrive home a few weeks later to – 22 degree weather in Calgary.  My memories of Los Cabos warm me though: the sandy white beaches, the breeze, the palm trees, the blooms and cobble stone paths, and most importantly, my time with the students, their kindness, and their hospitality.  
I book a flight to Mexico and make plans for my next team teaching class with K.  I feel less trepidation this time, for teaching is indeed like riding a bicycle. It may feel like an uphill pedal at first, but it does come back.
-  story and photos by Judith Ann Morrison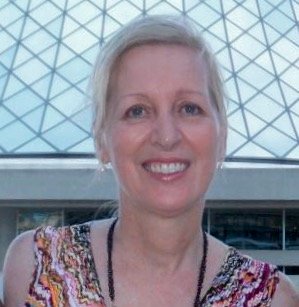 Judith Ann Morrison, Calgary, Alberta
Judith Morrison is a freelance writer living in Calgary, Alberta. Judith enjoys traveling, journal writing, and walking on the many trails and nature paths near her home in Calgary, Alberta. To read more of her published personal essays and interviews, please visit www.judithmorrisonwriter.wordpress.com.

If you enjoyed this story, be sure to read another of Judith's tales....
How I became a Purse Vigilante in Istanbul
---
---