Taste Tropical Mexico
in Your Kitchen
Guest article by Janet Blaser

Would you like to taste tropical Mexico in your kitchen?
Having lived in Mexico for more than a decade, I've learned – sometimes by choice, sometimes out of necessity - to adapt many of my favorite recipes to incorporate local ingredients.
All in all, I've had lots of fun in the kitchen, often discovering pleasantly surprising and delicious dishes and combinations hitherto unimagined, either because of cost or availability.
Tropical Mexico in your kitchen
Tropical Mexico in your Kitchen

A good example is coconut water
Because where I live is a tropical climate, fresh coconuts are easy to find. Vendors sell them from street carts or on the beach for about $2 apiece, whacking off a small opening at the top with a machete and inserting a straw for drinking the sweet, fresh preferably ice-cold coconut water.

When you're done with that, they'll whack the coconut again, scrape out the meat with a special tool that looks kind of like an ice cream scoop, and give it back to you with toothpicks or a fork for eating.
Locals like to doctor up the coconut meat with lime juice, chili powder and all kinds of hot sauces; I like it just plain. If I want to make a curry say, or have fresh coconut for smoothies or fruit salad or to dehydrate myself, I can get the whole shebang "para llevar" – to go – and take it home to use. What's not to love?!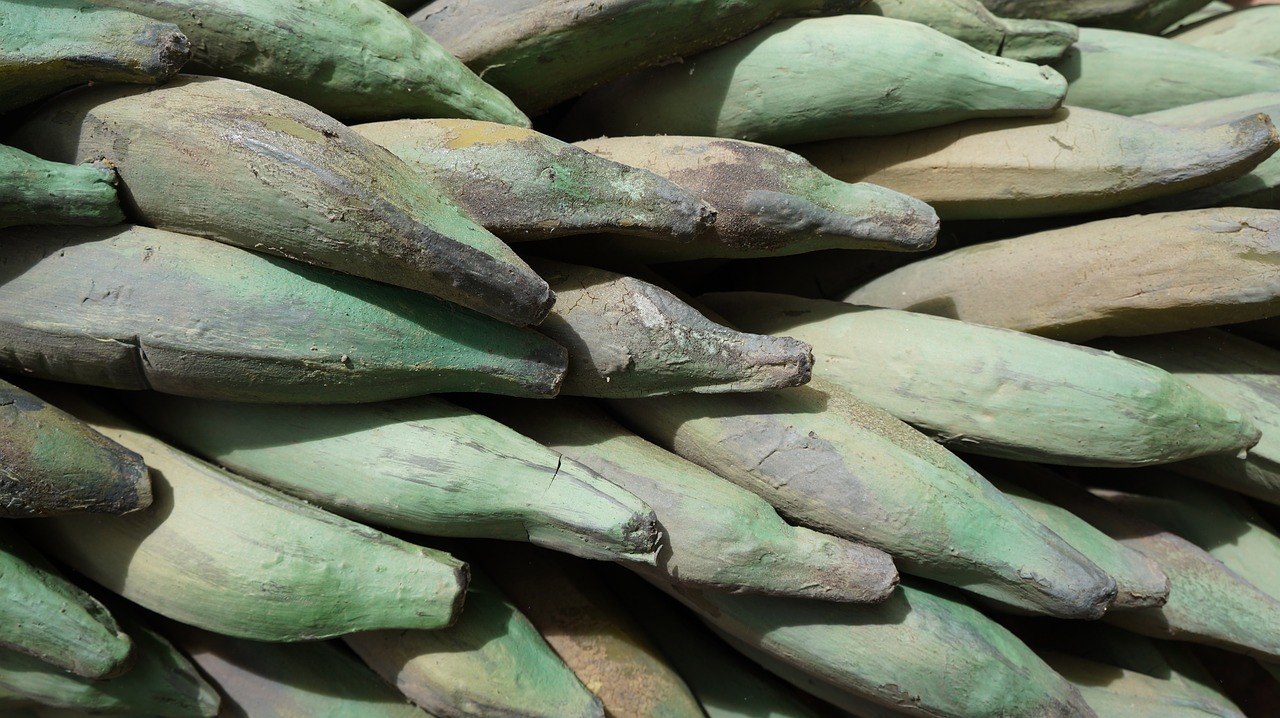 Other readily available local ingredients include mangos, avocados, pineapples, papaya and plantains. Some I was familiar with, others I'm still learning about. (Using plantains in shish kebabs, for example – yum!) While I might yearn for dried apricots or currents to use in scones, dried mango works just as well – and tastes fantastic.

Here, we get lots of different varieties of pineapples, mangos and plantains, and I'm gradually learning about the different tastes and textures and which one is best for what.
Tropical Mexico in your Kitchen

Here are a few of my favorite go-to recipes
Even if you're not living in Paradise like I am, you can still make yourself a little taste of the tropics!
Tropical Oatmeal with Coconut, Mango & Pineapple
This is one of my favorite easy breakfasts. Why use plain old raisins when you can have this delightful tropical treat instead?!
1 cup water
1/3 cup instant oatmeal
½ tsp. cinnamon
Dried mangos, chopped small
Dried pineapple, chopped small
1-2 Tbsp. dried coconut, unsweetened if possible
Place water, cinnamon, coconut and dried fruit in small saucepan. Bring to a boil over medium-high heat. Whisk in oatmeal; bring to boil again. Turn off heat, cover and let stand 3 minutes. Sweeten to taste and serve with milk or yogurt. Serves 1.
Huevos Ahogados (Drowned Eggs)
Combining traditional Mexican flavors with classic poached eggs, this dish is perfect for breakfast or brunch. (It's basically poached eggs in warm salsa Mexicana!) Serve with warn corn tortillas or crusty bread for dipping.
2-1/2 cups water
2 large tomatoes, chopped
½ large onion, chopped or minced
½-1 jalapeno, seeded and minced
¼ cup fresh cilantro, minced (leaves only)
1 large clove garlic, minced
1 Tbsp. olive or other oil
Pinch dry oregano
Salt & pepper to taste
4 eggs
Heat oil in saucepan and sauté onions, garlic, tomatoes and jalapenos for a few minutes, till onion is translucent and mixture is fragrant. Add water; stir. Simmer uncovered for 10-12 minutes to blend flavors. Quickly bring to a boil, and carefully crack the eggs, one at a time, into the sauce. Cook for about 3 minutes, till eggs are cooked. Ladle carefully into bowls, trying not to break the yolks. Yield: 2 servings.
Bean, Basil, Papaya & Rice Salad
This recipe uses some of the most popular ingredients in Mexican cuisine in a refreshing take on a full-meal salad. It's best if you cook the beans yourself, but if that's not possible, ask at your local tiendita for "frijoles de la olla" – home-cooked beans.
Dressing
2 Tbsp. fresh lime juice
2 Tbsp. red wine vinegar
¼ tsp. each salt & pepper
2 Tbsp. finely chopped fresh cilantro
½ cup finely chopped fresh basil leaves
1 clove garlic, minced
¼ cup + 1 Tbsp. extra-virgen olive oil
Salad
¼ cup finely chopped red onion
1-1/2 cups cooked Peruana or Mayacoba beans*, drained, liquid saved
3 cups cooked Basmati rice
2 large carrots, shredded
2 tomatoes, diced
Mix together all dressing ingredients. Toss onions, beans, rice, carrots & tomatoes together. Pour dressing over all, stir and let sit for 20-30 minutes. YUM!!! Makes lots, 6-8 servings.
* If these beans aren't available any bean will do.
Jamaica Iced Tea
Besides being a beautiful ruby-red color, Jamaica is rich in Vitamin C and so easy to make.
4 cups water
2 handfuls dried Jamaica flowers
½ cup fresh lime juice (optional)
Sugar or honey to taste
Bring water to boil in large pot. Add flowers; remove from heat, cover and let sit overnight. (No need to refrigerate.) Strain into pitcher, add sugar or honey to taste and lime juice if desired. Best served cold over ice.
 — Janet Blaser
Photos Courtesy of Pixabay

Janet Blaser
Janet Blaser has worked as a writer, editor and columnist at daily, weekly and monthly newspapers and other publications for more than 25 years. She moved to Mazatlán, Mexico 13 years ago, where she founded a farmer's market and published M! Magazine, an English monthly publication, until selling it in 2017. 

Janet has just published: 'Why We Left: An Anthology of American Women Expats'.
A writer by nature, Janet also likes to surf, garden, read, cook, and, at times, rabble-rouse.
Read our review of Why We Left: An Anthology of American Women Expats HERE
---
---