Y is for Yangtze
River Cruise

What happened when Carolyn V. Hamilton taught an English class on a Yangtze river  cruise.

In the city of Yichang, China, I boarded a five-star river cruise ship, the East King, reputed to be the best cruise ship on the Yangtze River. We were off to see the site of China's controversial Three Gorges Dam project.
© 2006 Sichuan China Travel Service.
Armed with my new TEFL certificate from an international language school in Puerto Vallarta, Mexico, I introduced myself to the captain as an English teacher and offered to teach an English workshop for the ship's crew.
The captain welcomed the idea, offered me a conference meeting room, easels, large tablets of paper, scotch tape,  and "what things you need."
From 11:30 to 12:30 in the morning about 15 primary crew members, several in crisp uniforms, participated.
These four young ladies from the evening show were among my students.
Yangtze River Cruise

Two young men arrived at 11:05 and offered to help me post on the walls some large sheets of paper listing articles and possessives. These were the two areas I'd identified as generally unused by the crew when they spoke to us in English.
I was later told that the concepts of articles and possessives don't exist in the Chinese language in the same way as in the English language .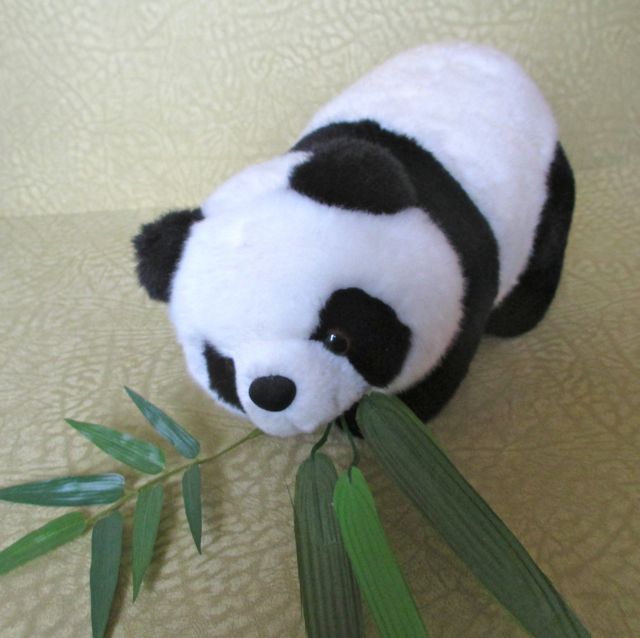 My "assistant"
At 11:25, all my students sat erectly in place, pads and pencils in front of them, looking at me with expressions that said, "We're ready."
In the gift shop I'd bought a stuffed panda bear, which I introduced as my "assistant."
I held "it" up and said, "First we have to decide if it is a boy or a girl." We voted, and everyone agreed, he is a boy. Now we needed a name.
Each student gave me a boy name which I wrote on individual pieces of paper. I folded them once and threw them into the air, and they landed in a scatter on the floor. Then, as my students stared, perplexed, I crawled on the floor with my hand over my eyes and selected one at random.
The bear's chosen name was a fine boy's name, Dukun.
But the girls told me a Chinese mother calls her baby, "Bau Bau." We all agreed to call him, "Bau Bau."
To introduce the concepts of articles and possessives, I had the students rise, move around the room and play games. In one game they used Bau Bau as a toss toy to decide which student would answer a forthcoming question.
Yangtze River Cruise
After the class, two girls approached and thanked me. One said, "Your English class is more active than our regular English classes."
That evening, the captain sent a complimentary bottle of wine to our table. My "class" is my fondest memory of my Yangtze River Cruise on the East King.
The Yangtze river cruise itself was educational but disturbing.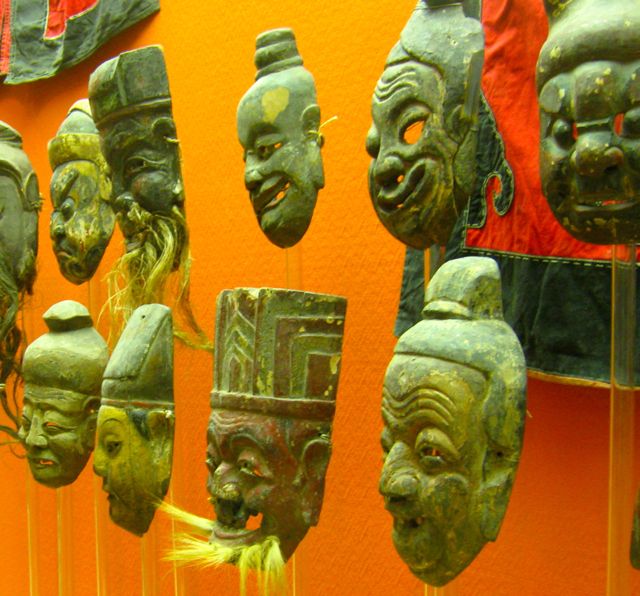 Mask artifacts already recovered from areas soon to be submerged.
The Three Gorges Project (TGP) is a massive hydroelectric project that will displace 1.25 million people, submerge archaeological sites, 13 cities, 140 towns and 1,352 villages.
The "good" part is that there will be flood control and power generation for expansive areas along the Yangtze River both above and below the dam.
This ancient man-made access to the river will soon be gone forever.
The Three Gorges are limestone ridges through which the Yangtze River passes for 150 miles.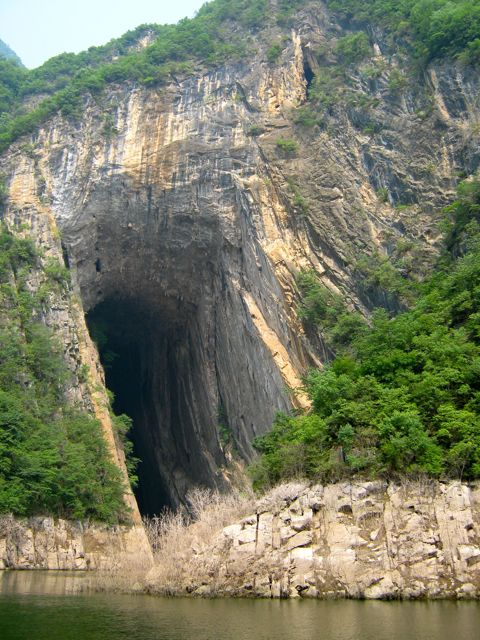 The longest of the gorges is Xiling Gorge, with steep, narrow cliffs.

We cruise past caves, tombs, and shrines that will soon be submerged.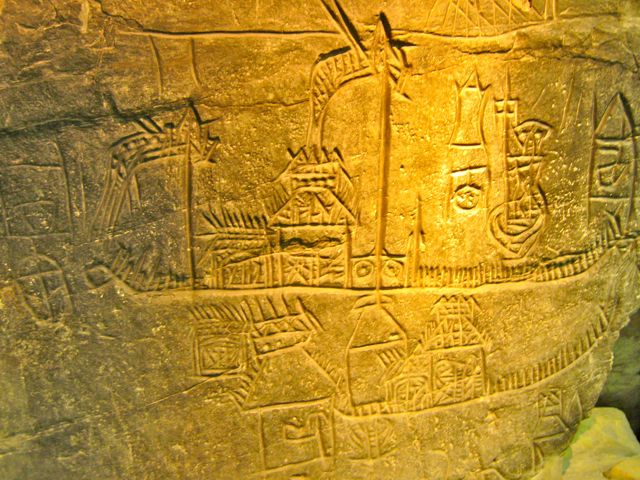 This slab of rock wall art has fortunately been removed and preserved in the Three Gorges Dam Museum in Chongqing.
The landscape and the people surrounding China's Yangtze River will change forever with the completion of the Three Gorges Dam.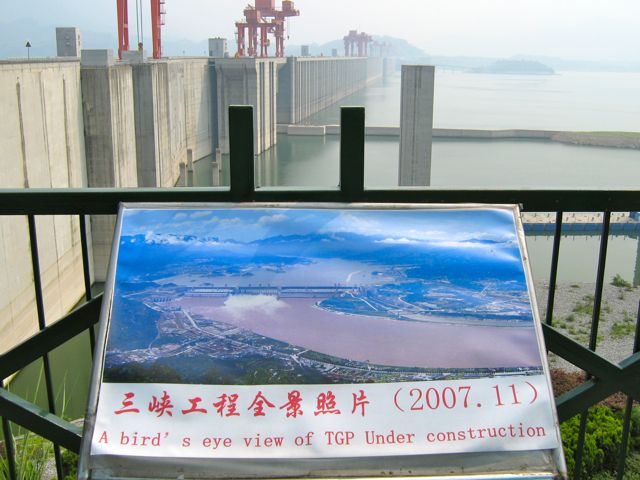 At the site of the Three Gorges Dam
This is world's largest construction site. When completed, the massive Three Gorges Dam will be two miles wide, 650 feet high and create a reservoir the size of Singapore.
At the dam site's shore walk, I paid $2.00 US for an ice cream bar.
Passing through the temporary canal
Since this monumental construction project was not yet completed, we passed the dam site via a temporary channel dug out of the south bank.
Meanwhile on the East King the evening spectacular features entertainers like my four pretty students in traditional Chinese costumes telling ancient stories in music and dance.
Carolyn V. Hamilton
Last letter of the A to Z Blog Challenge: The last letter of the alphabet, Z, will be for Zozobra, the oldest and one of the wildest celebrations in Santa Fe, New Mexico.
---
---